The singer Timaya is a professional at winning Nigerian charts and people's hearts with his innovative music. Sure, he has a lot of profit from his sales, concerts, and performances and he can afford to spend his money on luxury. See the pictures of Timaya house in Lekki and learn interesting information about the singer's new home.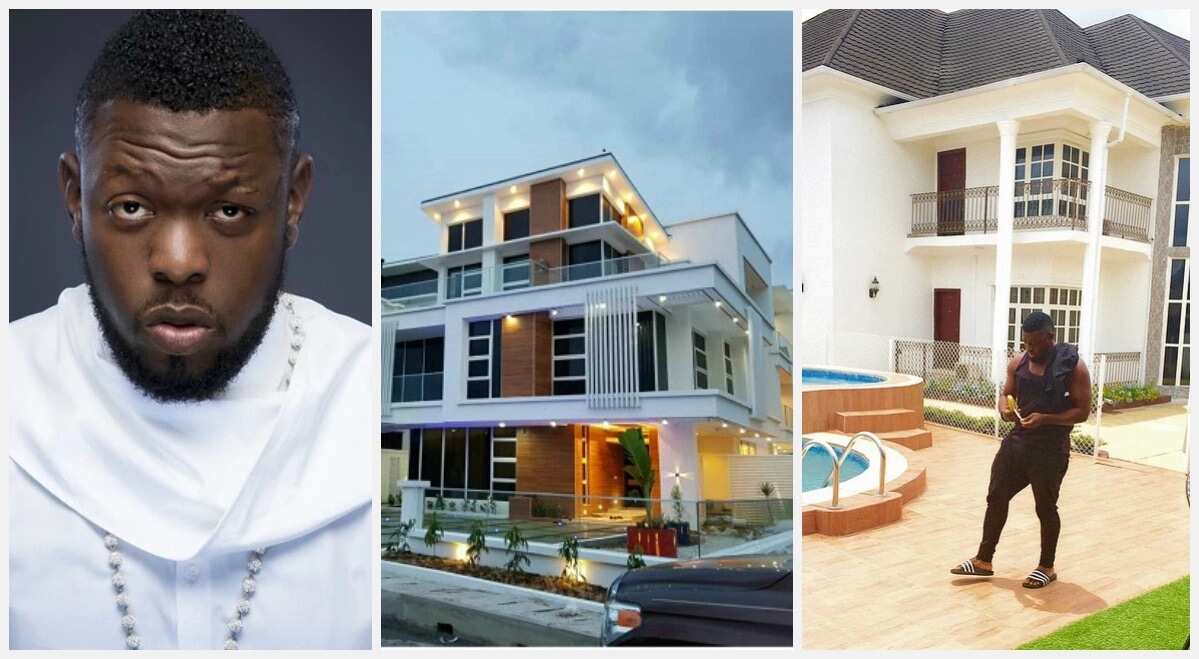 What is Timaya famous for?
The full name of the musician is Enitimi Alfred Odom, but he took on the stage name Timaya. He was born on August 15th, 1980, in a town of Odi, which is situated in Bayelsa State he has released six studio albums and lots of singles in the dancehall, afrobeat, afro hip-hop, ragga, and soca styles. His recognizable music vision has earned him many prestigious awards from the various music ceremonies.
Timaya is not just a great music superstar – he is also lucky when it comes to family life. His current girlfriend is called Tama, and he is very happy with her. They have a little son named Emmanuel. Apart from this, the singer is a father to the two beautiful girls Emma and Grace, the mother of which is his ex-lover Barbara.
Of course, with such a large family, Timaya would want to purchase a new house, where his children would feel comfortable and happy. You can see Timaya new house below!
READ ALSO: Timaya baby mamas and kids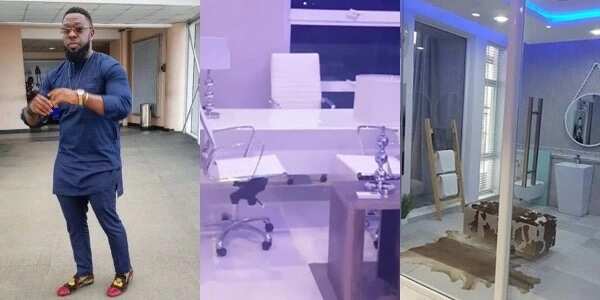 Photo: informationng.com
Timaya's new house in Lekki
In 2018, media started talking about the new Timaya mansion that he recently purchased for himself and his family. The house was rumored to be in Lekki, which is a prestigious area of Lagos, prominent for its real estate. All the Nigerian celebrities who can afford luxurious houses usually buy a house in Lekki. Eventually, it turned out that the new house of Timaya is not just the rumor – he, indeed, have made an expensive purchase in Lekki, and the new Timaya house is simply gorgeous.
The first photos of Timaya's amazing mansion were uploaded by a close friend of the musician – the well-known comedian I Go Die. He leaked the multiple photos which showed how luxurious Timaya's house is inside and outside. Checkout photos of Timaya new house
READ ALSO: Top ten richest musicians in Nigeria and their net worth in 2018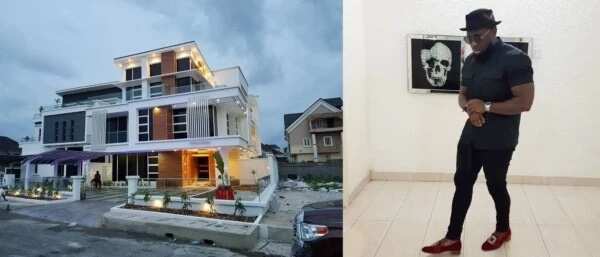 Photo: bellanaija.com
According to the approximate calculations and reports, the new house of Timaya costs about N500 million, which is a super impressive price. The singer's new residence definitely looks like a palace. From what we have seen in the pictures, there are multiple bedrooms and other rooms for any need, which all have extremely expensive furniture made of the rare materials. Some of the rooms are cozy and comfortable, with the homely and warm feel to it, while some are designed in a peculiar and futuristic way.
There are multiple home decor pieces around the house, which truly make it unique and personal. For example, there are a lot of green plants, colorful carpets, paintings, and portraits.
Also, Timaya has a large collection of the outfits. He has already posted the photos of his dressing room, which has more than 350 different outfits for the shows and everyday events, and about 100 pairs of shoes. Well, the singer is really famous, so of course, he needs to look on point every single day and change his image quite often. You can see more pictures of the house in the video below.
READ ALSO: Timaya new house pictures
This was all the information about the expensive house of Timaya in Lekki. This mansion is definitely goals! We wish him and his family happiness.
READ ALSO: Runtown's house and cars