As Nigeria celebrates 58 years of independence on Monday, October 1, it is pertinent to look at our fallen heroes in sports since 1960, men and women who have recorded their footprints on the sands of time as far as service to motherland is concerned.
Legit.ng in this report, look at ten fallen heroes in sports, who contributed immensely, to the sports confraternity while representing Nigeria before paying the supreme price.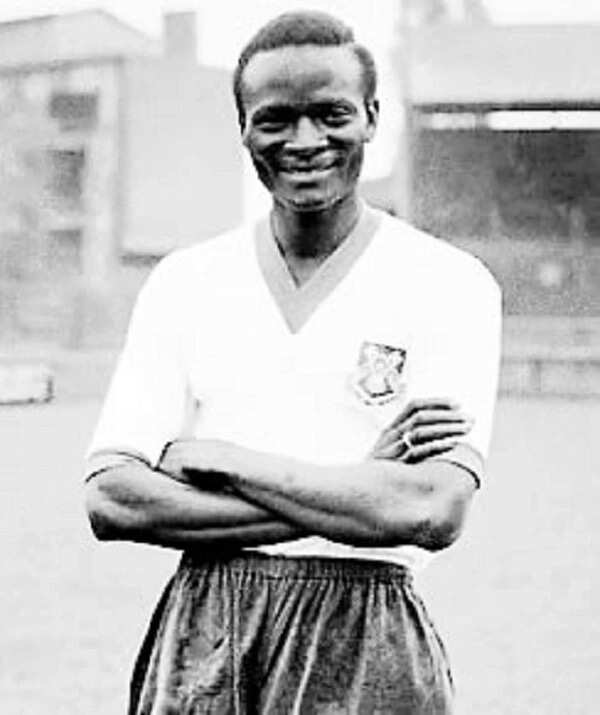 10. Teslim 'Thunder' Balogun (1927 – July 30 1972) Football
Teslim Balogun was born in 1927 and was fondly known for his net- breaking shots in his heydays which was a threat to many goalkeepers.
He represented Nigeria for 12 years as a striker and played with several clubs in the local scene before moving to England, where he played for QPR.
On record, Balogun is the first African to qualify as a professional coach as well.
He was a member of Nigeria technical crew at the 1968 Summer Olympics. Balogun died peacefully in his sleep on July 30, 1972 at the age of 45.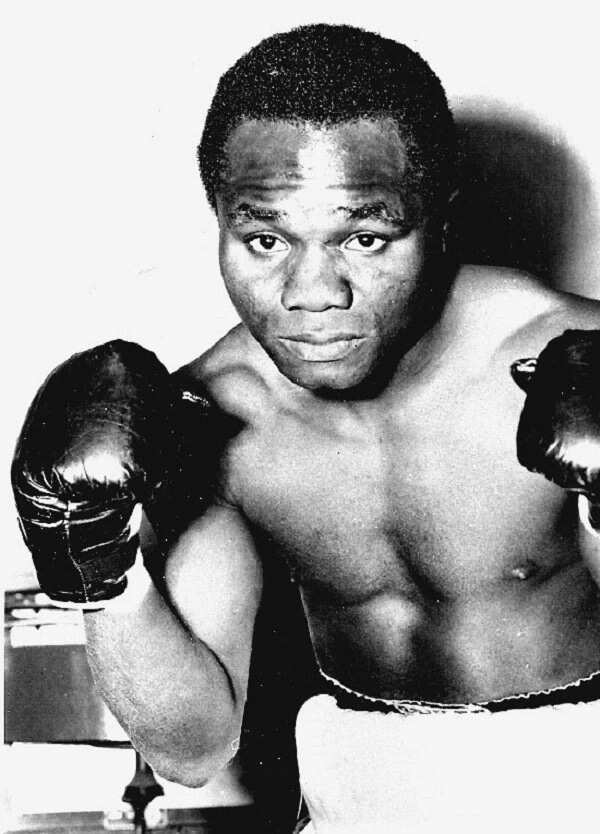 9. Hogan 'Kid' Bassey (Boxing)
Okon Asuquo Bassey was the first Nigerian man origin to emerge a world boxing champion, after defeating French-Algerian Cherif Hamia in Paris in 1957.
He also held national boxing titles that include Nigeria flyweight title, Nigeria bantamweight title, then the West Africa flyweight and bantamweight titles and the Empire featherweight title (now Commonwealth title).
He was awarded an MBE by Britain after his world title and an OON by Nigeria.
He died on January 26, 1998 at the age of 65 at Apapa, Lagos state.
8. Richard Ihetu (Boxing)
Born Richard Ihetu, but was popularly known as Diick Tiger by fans and admirers, was a professional boxer who held the world middleweight boxing championship and the world light-heavyweight world championship in the 1950s and 1960s.
At middleweight class, Tiger was two-time undisputed world champion.
He died on December 14, 1971, at the aged of 42, in Aba, Abia state.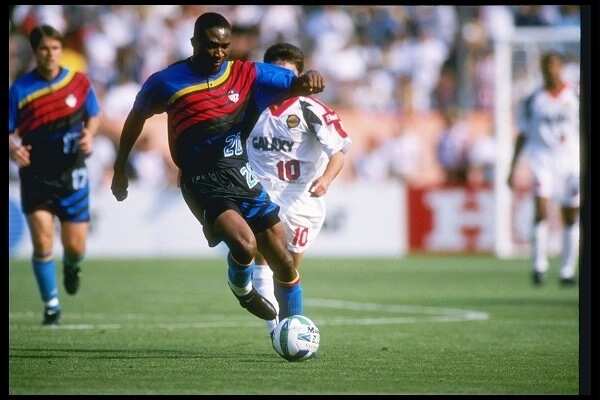 7. Uche Okafor (August 8, 1967 – January 6, 2011) Football
Uchenna Kizito Okafor, popularly known as often shortened to Uche Okafor, was a member of the Super Eagles in the 1990s.
He played all match as Nigeria claimed the 1994 African Cup of Nations but sustained an ankle injury shortly thereafter.
Although he was a member of the Eagles squad to Nigeria's first appearance at World Cup in 1994, he did not get any playing time.
However, four years later, he played one out of Nigeria's 4 games at the 1998 World Cup and the 1988 Olympics. In total the defender was capped 34 times by Nigeria.
At the age of 43, Okafor's dead body was discovered after he returned home from dropping off his daughter in school at his base in Dallas, USA on January 6, 2011.
6. Haruna Olatunji Ilerika (October 27, 1949 –December 4, 2008) Football
Haruna Olatunji Ilerika died at the age of 59 and represented Nigeria national football team between 1971 and 1976. During his stay in the national team, Ilerika opted for the number 9 jersey.
Haruna spent his youthful years with Stationery Stores of Lagos and was fondly known as the "Master Dribbler".He played his final game for the darling club of Lagos in the final of the 1981 Cup Winners Cup where Stores lost to Cameroon's Union Douala 2-1 on aggregate.
Upon retirement, Ilerika moved on to the team's technical bench. At the time of his death on December 4, 2008 at 59, he was the Lagos state Football Association Vice-Chairman.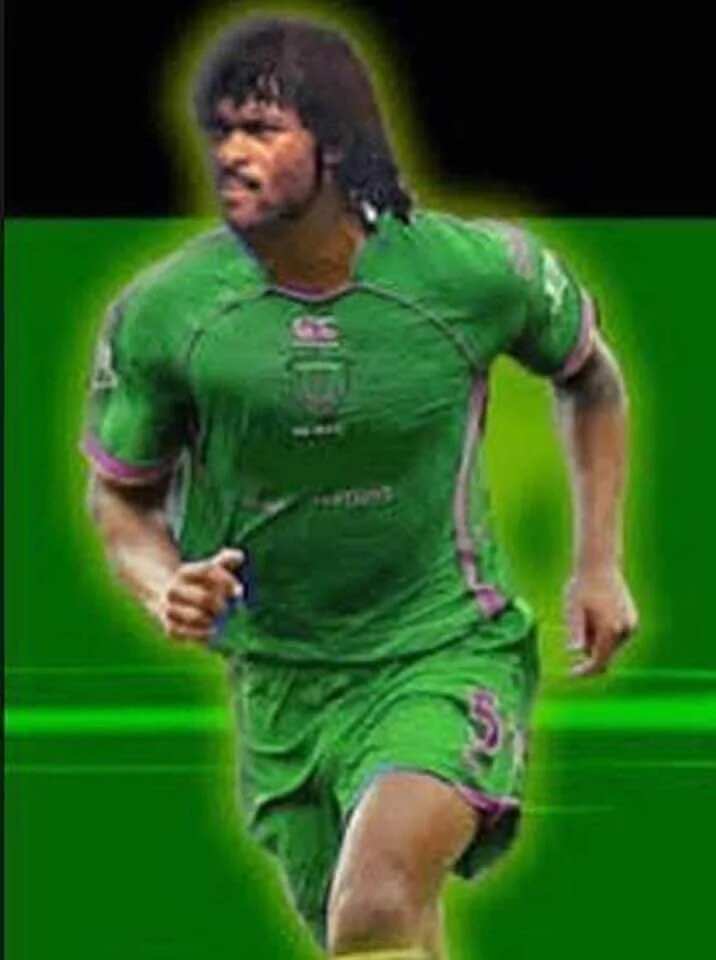 5. Samuel Okwaraji (May 19, 1964 – August 12, 1989) Football
The Super Eagles midfielder Samuel Sochukwuma Okwaraji played professionally, in Europe and was also a qualified lawyer, with a master in international law from the University of Rome.
Okwaraji, who made the Green Eagles squad in 1988 and at the African Nations Cup in Morocco, scored one of the fastest goals against Cameroon in the history of the championship.
He collapsed and died of congestive heart failure in the 77th minute, during Nigeria's 1990 World Cup qualifier against Angola, at the Lagos National Stadium, Surulere on August 12, 1989.
An autopsy report later revealed, the 25-year-old, Samuel had an enlarged heart and high blood pressure.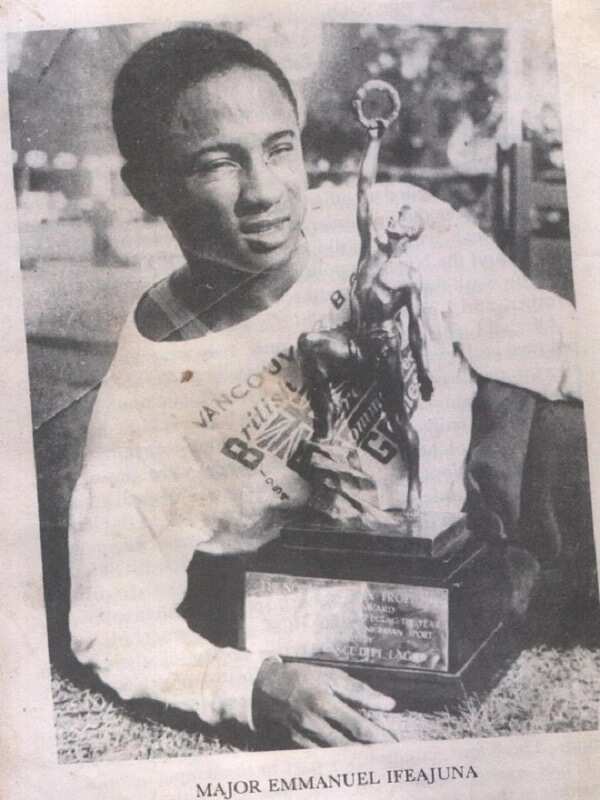 4. Emmanuel Arinze Ifeajuna (1935 –September 25, 1967) High jump
Born in Onitsha, Anambra state, Emmanuel Arinze Ifeajuna was a reputable high jumper.
He was the first Black African to win a gold medal at an international sports event after emerging tops at the 1954 British Empire and Commonwealth Games with a personal best jump of 2.03 m.
Also a science graduate from University College of Ibadan but later switched to politics before ending up in the military.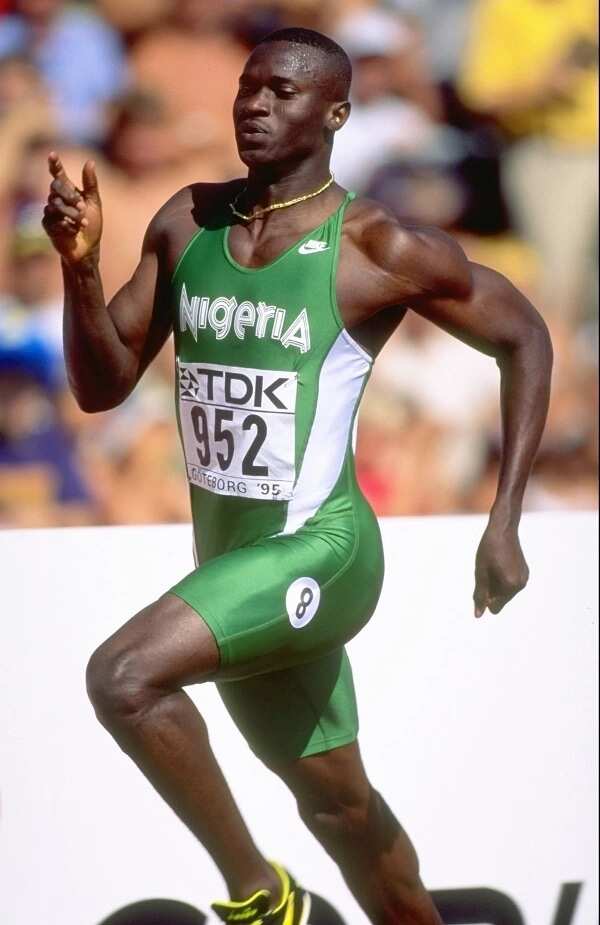 3. Sunday Bada (June 22, 1969 – December 12, 2011) Athletics
Sunday Bada hails from Ogidi, Kogi state but was born in Kaduna parents
Bada represented Nigeria in athletics and the 400 metres was his specialty.
At the last count, he won three medals at the World Indoor Championships, including a gold medal in 1997.
Interestingly, at the 2000 Olympics, Baba set a national record in the 4 x 400 metres relay, where the Nigerian team also claimed gold medals following the disqualification of the USA.
At the domestic level, Bada became Nigeria's 400 metres champion in 1990, 1991, 1992, 1993, 1994, 1995, 1996, 1997 and 2001.
He equally took part in, and won, the Indian championships in 1994.
Baba died at the age of 42, on December 12, 2011.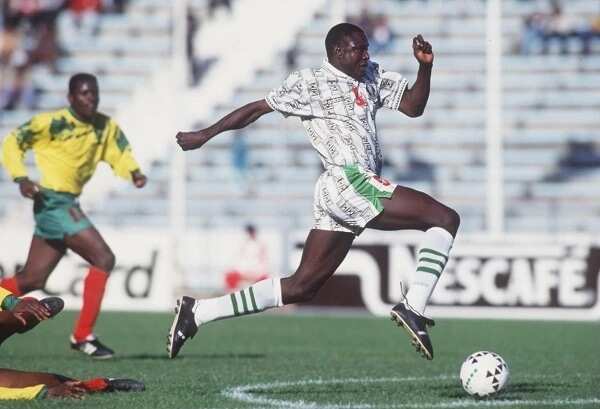 2. Rashidi Yekini (October 23, 1963 – May 4, 2012) Football
Born in Kaduna, Yekini had a professional career that lasted more the 20 years.
He spent most of time at Portuguese side Vitória de Setúbal, but he also played in the domestic league and six other countries.
At the last count, Yekini netted 37 times as a Nigerian international, and played in five major competitions, including two FIFA World Cups where netted Nigeria's first-ever goal in the competition.
He was also honuored with thee African Footballer of the Year award in 1993.
'Yekini' as he was fondly called by the fans, remains Nigeria's all-time best striker with 37 goals from 58 appearances.
He died in Ibadan, at the age of 49, on May 4, 2012.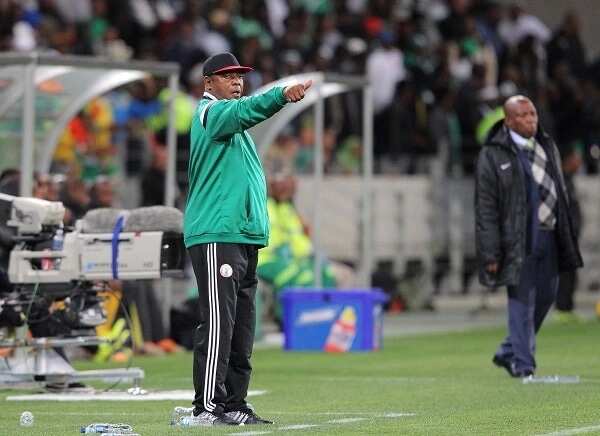 1. Stephen Keshi (January 23, 1962 – June 7, 2016) Football
Stephen Okechukwu Keshi (January 23, 1962 – June 7, 2016) was a Nigerian football defender and manager.
Keshi earned 60-cap for Nigeria Super Eagles during his active days.
He was the country's second-most capped player at the time of his retirement.
'The Big Boss' as fans prefer to call him captained Nigeria to her first World Cup appearance in 1994 FIFA World Cup in USA, after the Eagles emerged champions of Africa Cup of Nations, in Tunisia.
Professionally, Keshi also played club football in five countries, most notably Belgium, where he claimed the Belgian league championship with Anderlecht in 1991.
As a football coach, he qualified Togo's Hawks for their first World Cup appearance and later coached the Eagles to win the Africa Cup of Nations in 2013, to join Egypt's Mahmoud El-Gohary as the only two to enjoy AFCON success as both a player and a coach.
At the age of 54, Keshi died in Benin City, Edo state on June 7, 2016.
Football Transfers That Shocked The World | Legit.ng TV
Source: Legit.ng