- The repentant insurgent wanted to surrender to the Nigerian Army and hand over 300 hostages
- Gaga was killed by other commanders in the Mamman Nur faction after they got hint of his plans
- The dead commander was said to be tired of Boko Haram's activities which he said brought 'needless suffering'
Boko haram insurgents have killed one of their top commanders Ali Gaga while he was reportedly planning to escape with about 300 hostages and surrender to the Nigerian government.
PRNigeria reports that Gaga was killed by other commanders loyal to Mamman Nur's faction after being tipped off about his plot to escape from the group and surrender with 300 captives in their den.
The report said Gaga left behind videos of his detailed plan to rescue the hostages and hand them over to Nigeria's military authorities in a deal brokered by a popular non-governmental organization.
READ ALSO: Independence Day: Buhari pledges to work for a peaceful, prosperous Nigeria
It was further reported that Gaga, a Fulani man from Taraba state, was tired of working for the insurgents after being forced to join the Mamman Nur faction of the group three years ago.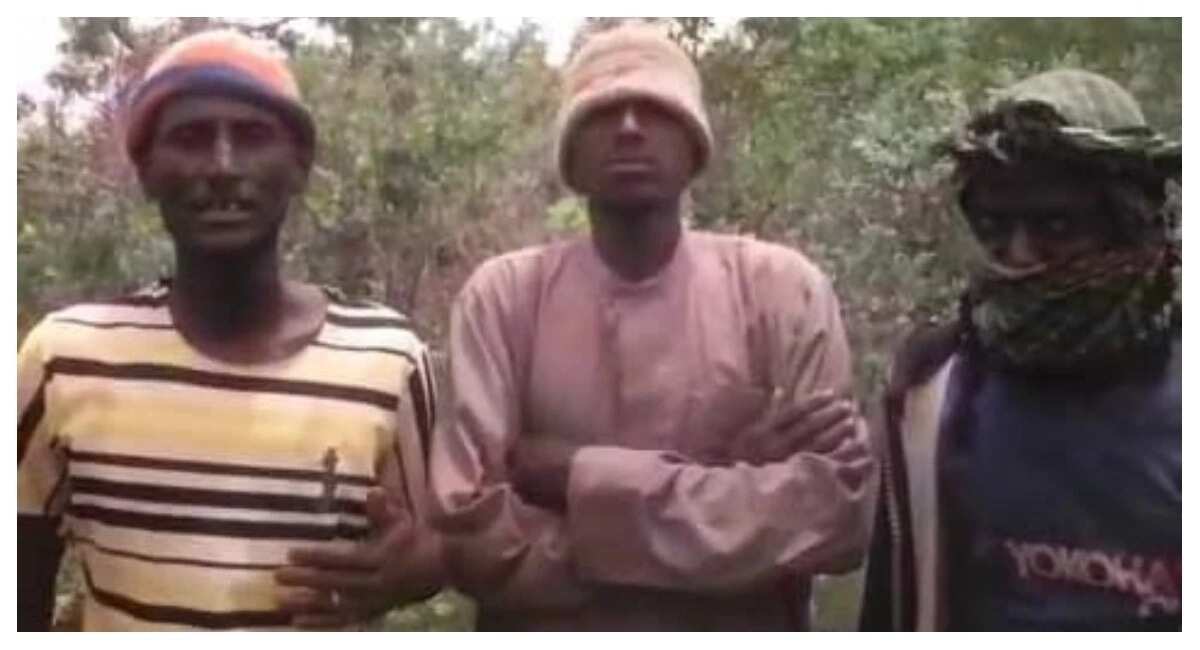 He came into Boko Haram's employ after his cows were seized from him by Boko Haram on the fringe of the Lake Chad and he was mandated to join the group.
"Gaga was trained on how to fight wars and engage in combat operations. He also possessed an extraordinary ability to know the terrain because he was a herdsman. This elevated him to a level of a Commanding Officer by the Mamman Nur's Faction.
"Gaga was not interested in holding captives for ransom like others. What is paramount to him is getting his livestock and continue what he was doing as a herdsman and reunite with his family," PR quoted the sources as saying.
PAY ATTENTION: Install our latest app for Android and read best news on Nigeria's #1 news app
In one of his videos, a 3-minute one recorded in a forest alongside others working to rescue the hostages, Gaga had said in Hausa language that he was tired of the activities of the insurgents which only brought 'needless suffering'.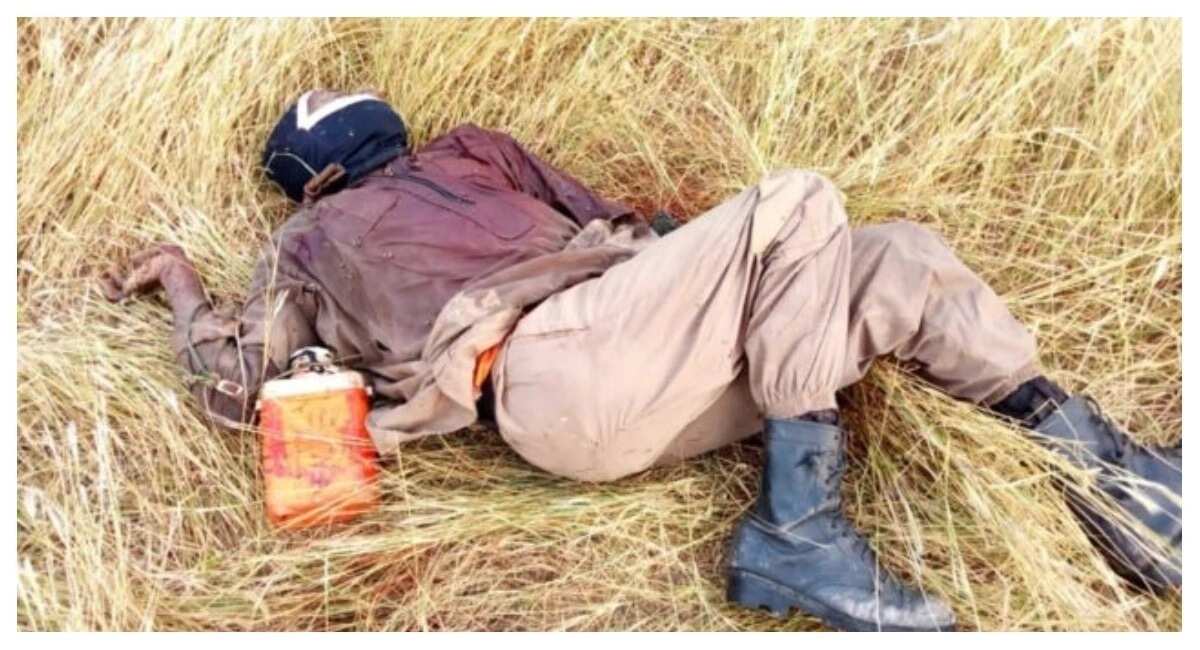 "We are tired of this senseless act of terrorism. We are ready to surrender with my people and other captive and live a normal away from this unfortunate terrain of needless suffering," he said in about 3-minute video recording in a forest.
Meanwhile, the Nigerian Air Force said its Air Task Force (ATF) of Operation Lafiya Dole destroyed a Boko Haram Terrorist (BHT) meeting venue at Jabullam in Northern Borno.
Legit.ng reported that Air Commodore Ibikunle Daramola, NAF director of public relations and information, disclosed this in a statement on Monday, October 1, in Abuja.
He explained that the attack was carried out following credible human intelligence reports indicating that some buildings within the settlement were being used for meetings attended by BHT leaders.
Exclusive: Freed Dapchi Girl Recounts Her Ordeal with Boko Haram - on Legit.ng TV