How to use moringa powder in 7 best ways
Are you ready to learn top 7 best ways on how to use moringa powder? Let's talk about this in-demand remedy. It's a new trend in the field of healthy nutrition and cosmetology. We can tell you what kind of substance moringa powder is, how to use it correctly, and why it can be helpful.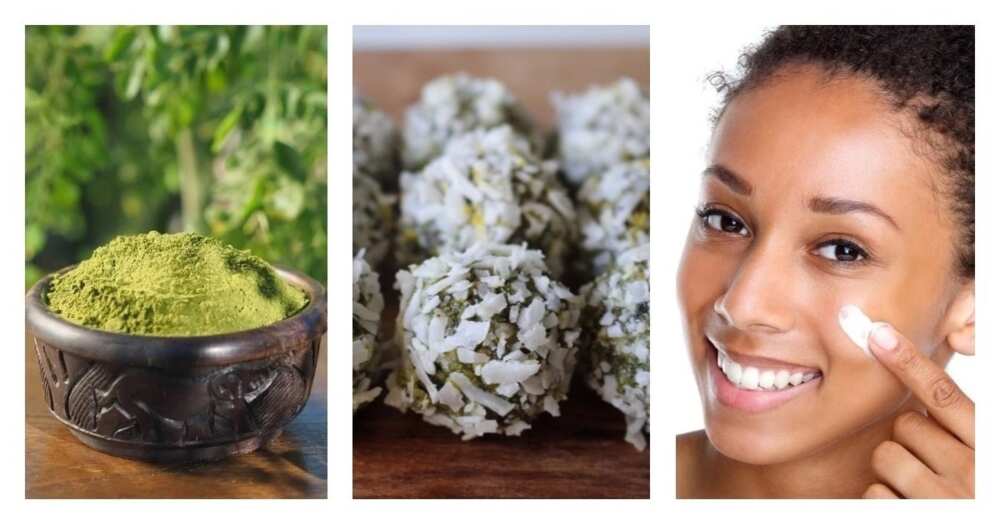 Moringa is a new super product for the people who care about their health. Moringa Oleifera grows in arid areas with sandy soils. Its country of origin is India, and the growth place is Himalaya's foothills. We can also meet moringa in Africa and Asia. Moringa has a great characteristic: it grows very quickly. It is considered as a fast growing plant - moringa can grow up three meters in ten months. The trees have fragrant flowers, green leaves, and fruit. The fruit is brown, elongated and full of oily seeds.
Moringa is considered "superfoods" because it has
antioxidants
vitamins
beta-carotene
minerals
amino acids
and many other useful substances (for example, chlorogenic acid slows the sugar absorption at the cell level)
READ ALSO: 10 Benefits of Moringa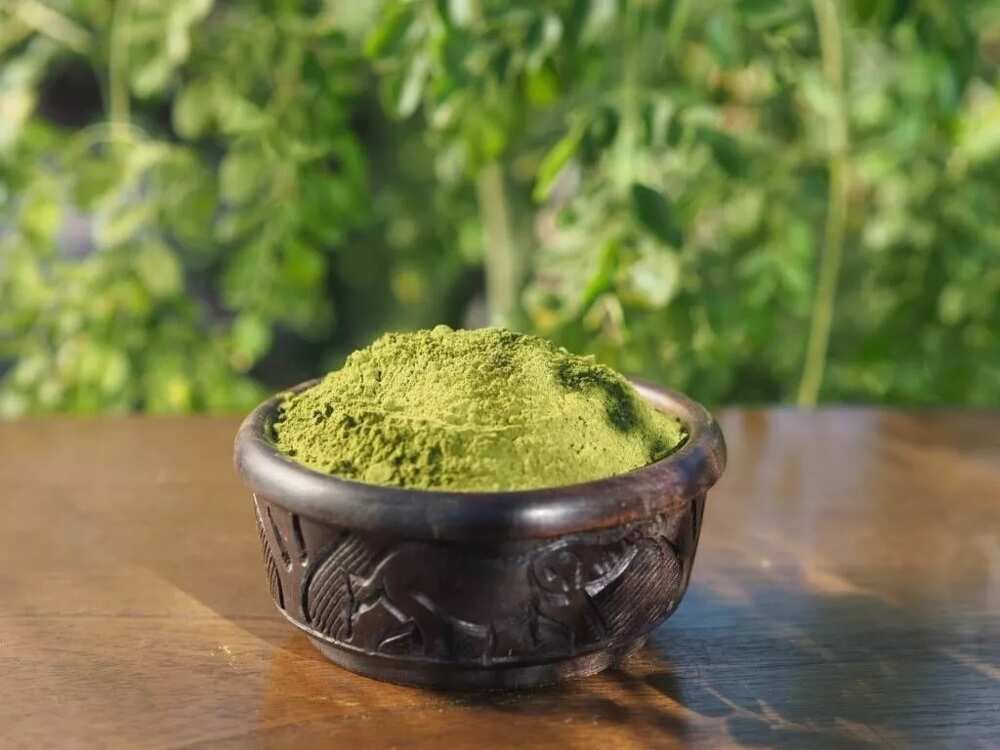 How to use Moringa powder
Moringa leaves extract has an excellent antioxidant effect. It fights with free radicals that break basic biomolecules and defends contra oxidation.
Despite the incredible benefits of leaves, the next helpful parts of moringa are its roots and bark. They are used not only for food but also for medical purposes:
preventive medicines against asthma
combating kidney diseases
By the way, a dye is also obtained from moringa wood due to the special treatment.
Concerning the concentration of phenolic components, amino acids, and volatile oils, moringa stem's and root's part probably has the smallest bioactive nutrients in comparison to leaves. Leaves are used encapsulated and also in the powder or tea form. But it's important to use them with meals. Your stomach should not be empty.
Dried leaves are ground for moringa powder. It's required about 14 kg of leaves to produce 1 kg of moringa powder. The leaves are used as the most powerful parts of the tree. They contain the majority of the antioxidants and available macro-elements.
At present, we cannot refer to specific recommendations or dosage of moringa powder, as it's only the herbal additive. It is considered that the appropriate dosage for a person is 29 mg per kg.
According to recommendations, you should begin with the half teaspoon of dry powder orally a day for three to five days. Then, little by little increase the dosage for two weeks until you reach the desired effect.
A lot of people prefer using moringa every several days a great while, but not every day, as it can make a laxative action and indigestion at abuse.
READ ALSO: Moringa and fertility: Does it work?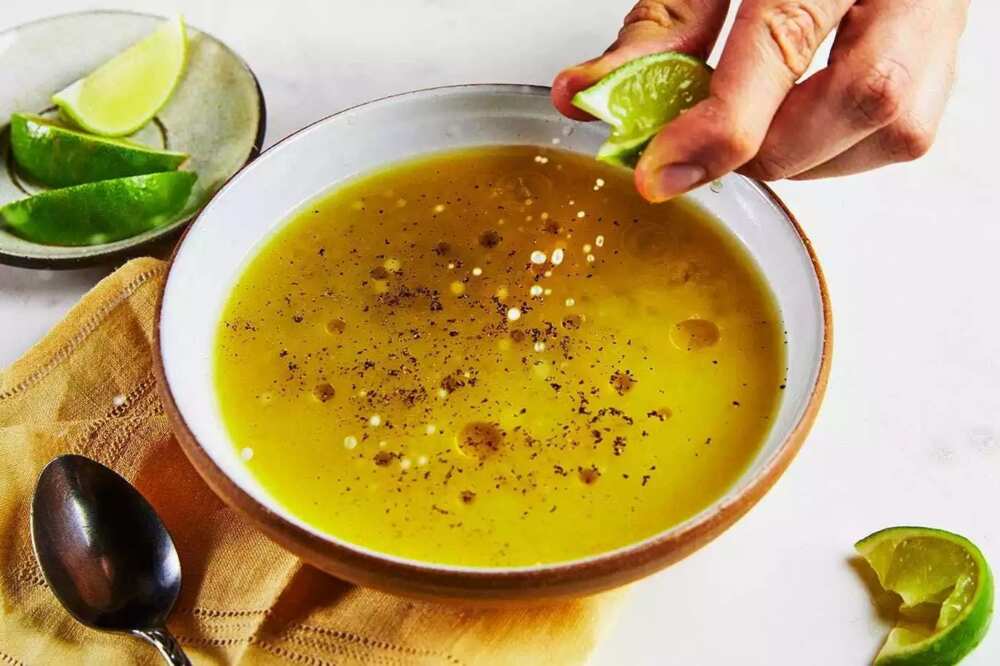 1. How to use moringa powder in food
One hundred grams of dry moringa leaves has calcium seventeenfold in size more than in milk and iron twenty five-fold in size more than spinach. The proportion of beta-carotene is ten times more than in carrots. Moringa powder has a lot of minerals and vitamins:
potassium
iron and zinc
vitamins C
B-complex
Moringa is four times richer in protein than eggs. One cup of fresh leaves has two grams of protein. The majority of plants with protein are thought to be not as good as the animal origin. At the same time, moringa has an advantage – it contains all the important amino acids. In this case, moringa protein can be considered high-grade.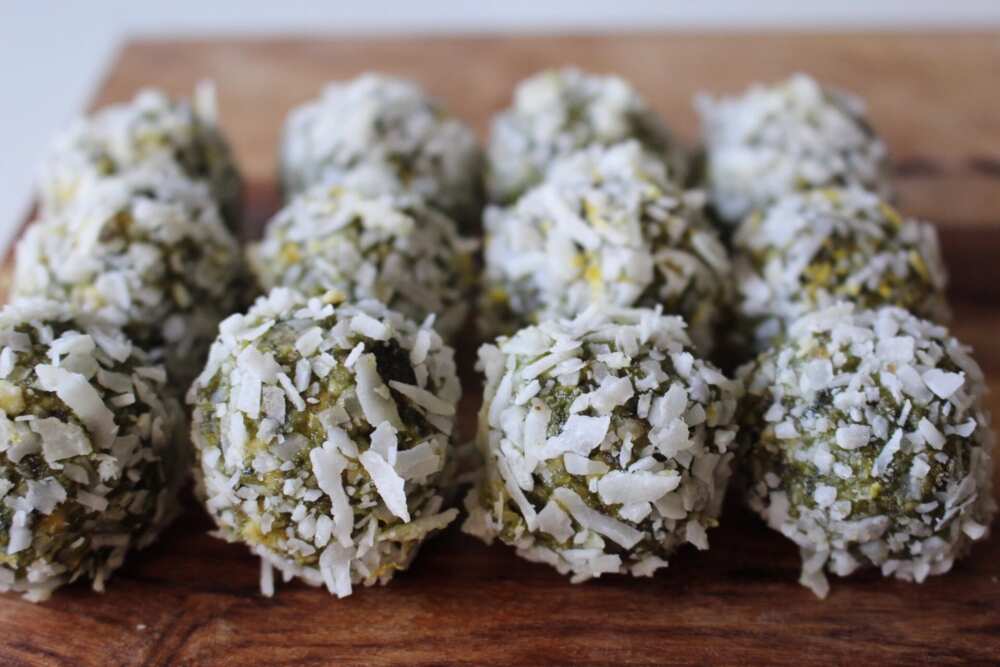 Dry leaves, as well as moringa powder, can also be added to soups, stews, omelettes or rice. It is advisable to use them at the end of cooking to preserve the maximum amount of useful substances (as in the case of other vegetables or herbs).
Moringa powder can be added to dairy and other cocktails. It should be borne in mind that the powder has a much higher concentration, and it should be used with caution.
Fresh moringa may be used in the same way as spinach. Don't put moringa to long-term heat treatment. It helps to preserve the greatest amount of nutrients.
Finely chopped moringa can be a perfect addition to salads. You can decorate a pizza with it or lightly fry with onion and oil as a garnish. You can add moringa powder or fresh leaves to the stew or curry after you have removed the food from a fire. The great idea is to add moringa to the ready hot sauce.
Moringa can be added to any dishes, experiment and don't limit your fantasy.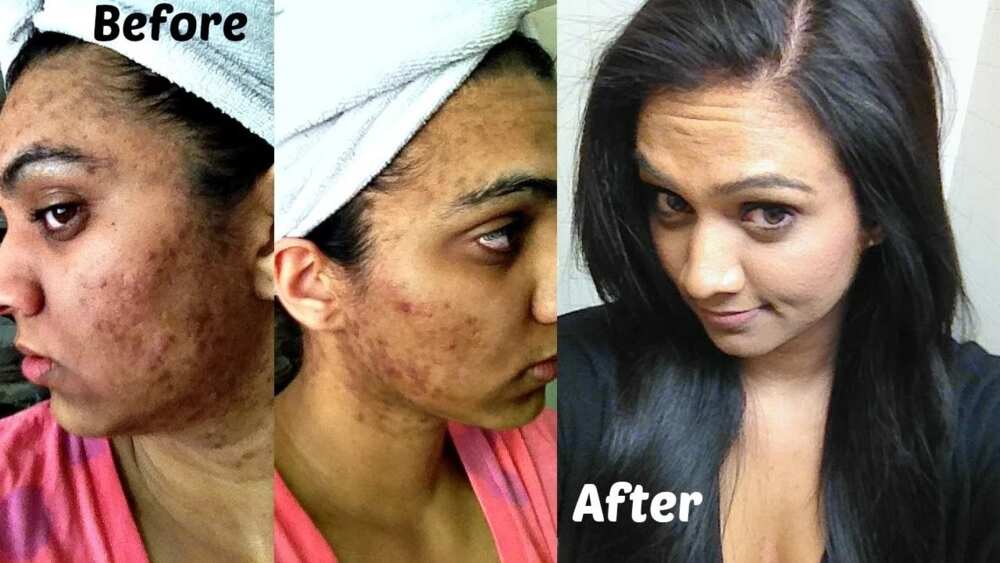 2. How to use moringa in cosmetology
Moringa is not only a great foodstuff, but it is also an option for moisturizing. Moringa purifies the skin of acne and inflammation. Besides, it removes wrinkles. Moringa powder can be used for the preparation of masks. Moringa powder used in masks for the face can effectively purify pores, moisturize and restore damaged skin, wrestle with wrinkles and warn them.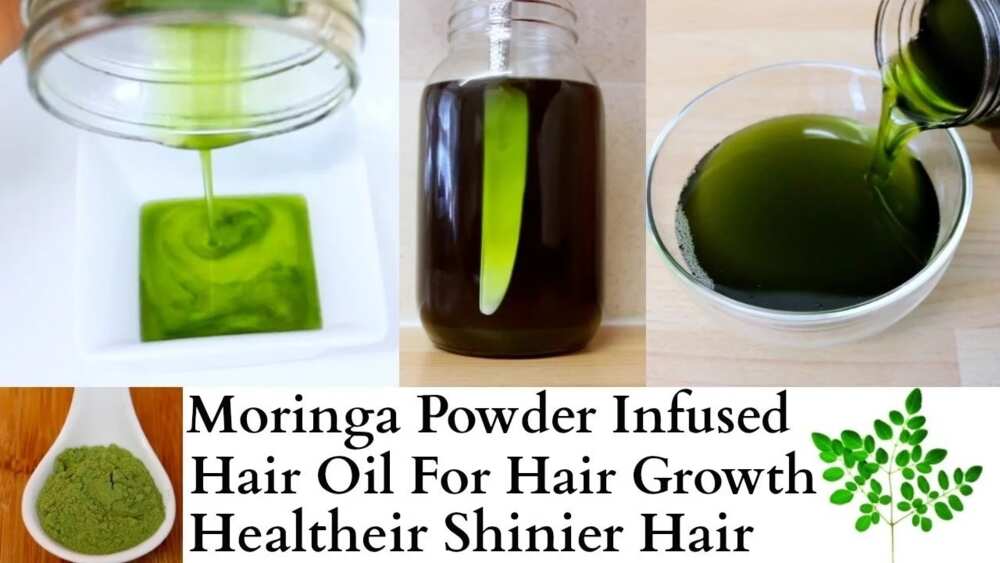 3. How to use moringa powder for hair
Moringa powder is one of the best remedies for hair strengthening. Besides it perfectly purifies the dirty hair and helps for different skin diseases. Moringa powder improves blood circulation in the scalp and stimulates hair growth. However, due to the fact that it's very expensive, traditional remedies for hair are often made of moringa seed powder.
It improves blood circulation and regulates the work of the sebaceous glands in the hair follicles, betters the general condition of the scalp. Moringa powder is effective in combating dandruff and hair loss.
READ ALSO: How to use moringa leaves as medicine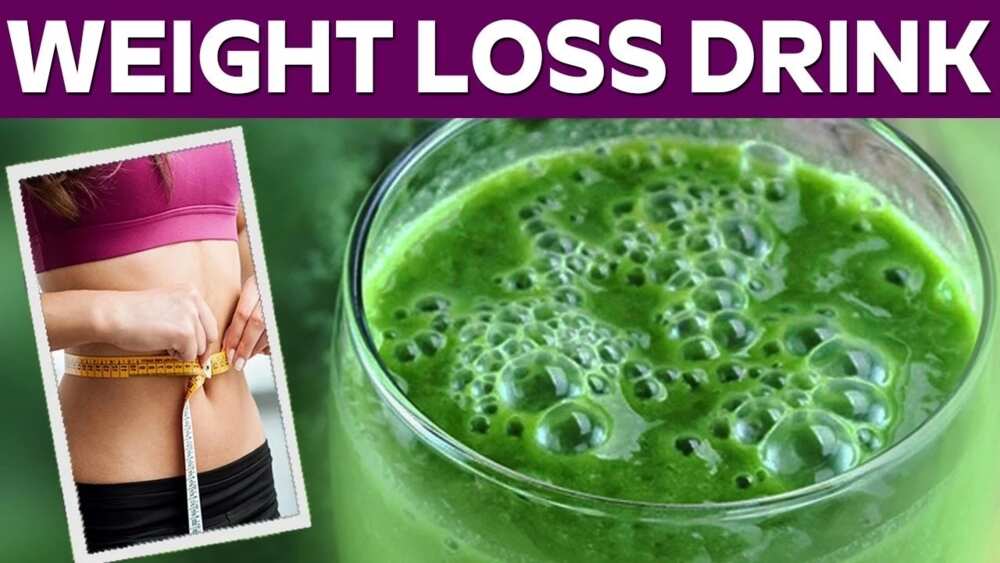 4. How to use moringa powder for weight loss
The extract of leaves and moringa powder are often used for weight control. The positive effect for your shape is made thanks to many features. Anti-inflammatory and diuretic effect reduces water retention. Fibers decrease the fat absorption in the intestine.
Keep in mind that moringa powder contains about 30% of fibers. And it helps for weight loss by reducing appetite and maintaining metabolism.
5. How to use moringa powder for constipation
Moringa has a mild laxative effect. The high content of fibers facilitates the movement of the stomach contents through the digestive tract and relieves constipation. Besides, root extract is the herbal remedy for helminths.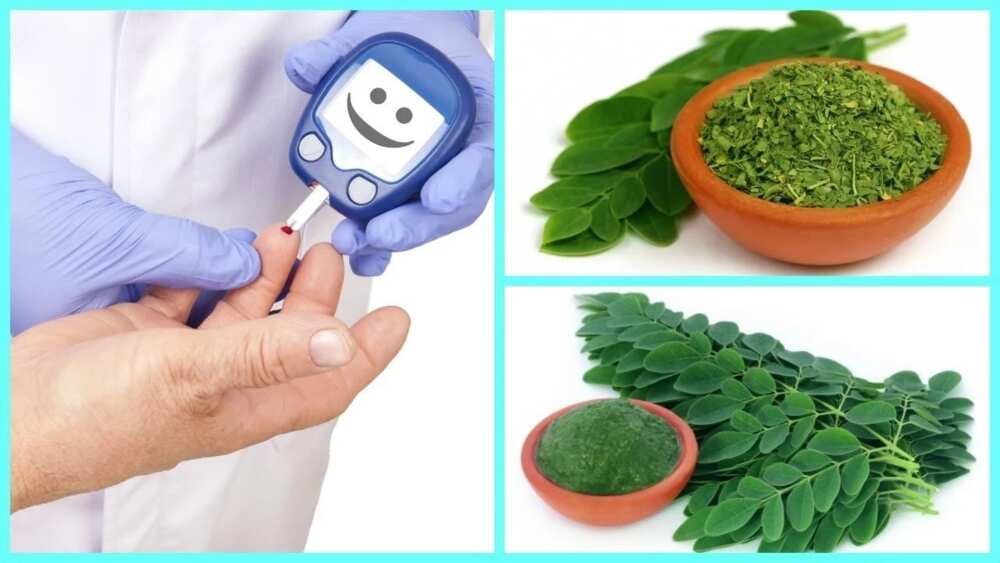 6. How to use moringa powder for diabetes?
Using a tablespoon of slightly toasted leaves in the morning is a perfect herbal cure for hyperglycemia. Latest laboratory researches of using moringa powder on animals with diabetes show positive changes in the blood sugar levels' regulation. The favorable effect is made thanks to the presence of fiber, quercetin-3-glucoside, isothiocyanates, and chlorogenic acid.
Essential improvement of the health status can be traced among diabetic patients with only seven grams of moringa powder after three months of use.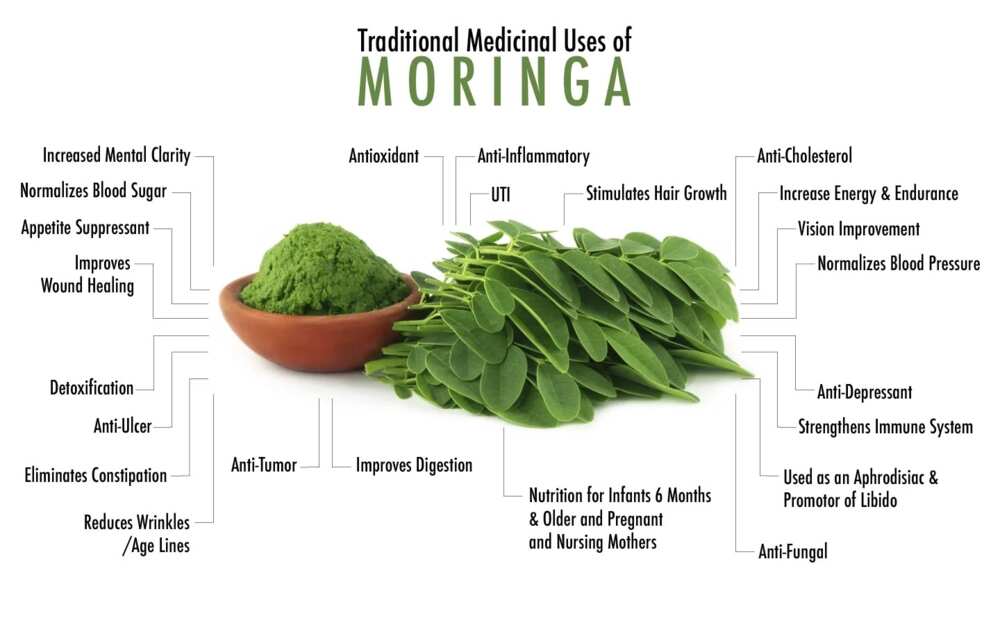 7. The best way to use moringa powder
The moringa's ability for rapid growth is associated with zeatin. It's a phytohormone, which causes cell division, growth, and slows the cells' ageing.
Zeatin also slows the ageing process in the human body, regenerates new skin cells, increases the activity of antioxidants, and protects healthy cells from stress.
In addition to a significant role in the growth and development of plants, cytokinins (zeatin) have different effects on humans and animals, both at the cellular level and at the level of the whole organism.
Therefore, cytokinins and their derivatives have potential therapeutic uses, including possible efficacy in the treatment of proliferative diseases such as cancer.
Of course, despite its excellent properties, Moringa powder should not be considered as a panacea for all diseases. However, using this miracle remedy can greatly improve your health status and solve some cosmetic problems. And remember, before taking any medicinal substance inside, be sure to consult your doctor.
READ ALSO: How to make moringa powder at home?
Source: Legit.ng