Nigeria at 58 market survey: Most traders are eating their capital, there is no market- Lagos traders lament
- Just few hours to Independence day celebration, traders expressed concern as prices of goods fluctuate and patronage drops in markets across Lagos state
- Our correspondent, who visited Sura market, Obalende, Lagos learnt that almost all the food items that experienced a drop in their prices had now recorded hike in prices while others remain stable
- At the market, traders informed that the after effects of the economic recession afflicting the nation has led to sales drop
- Further investigations by Legit.ng revealed that despite the affordability of some goods, the presence of few buyers was witnessed in the market
As Nigeria continues its struggle out of recession at 58, traders in markets across Lagos state have expressed concern over fluctuation in prices of essential commodities and low purchasing power of buyers lately.
Legit.ng observed at Sura market, Obalende, Lagos, that while prices of the commodities that was relatively low in previous weeks had gone up, others remain stable and buyers complain of low cash.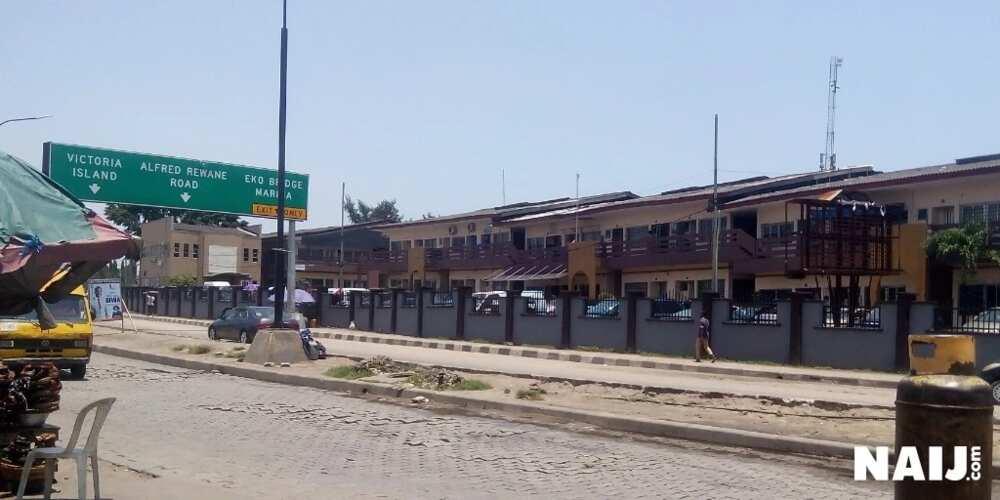 Traders at the market informed that the reason why there was a drop in patronage was due to the after effects of the economic recession troubling the country.
It would be recalled that Nigeria's economy exited recession in 2017 after undergoing shrinkage for five consecutive quarters. The impact of flooding on agricultural output, the late implementation of 2018 budget, low minimum wage and continued security challenges in the North-East are some of the likely factors to output growth.
Findings showed that the cost of purchase of some commodities have increased beyond most retailers purchasing power but yam, fresh tomatoes, pepper and onion and garri have become very affordable at the market and the traders attribute it to availability of the produce and excess supply.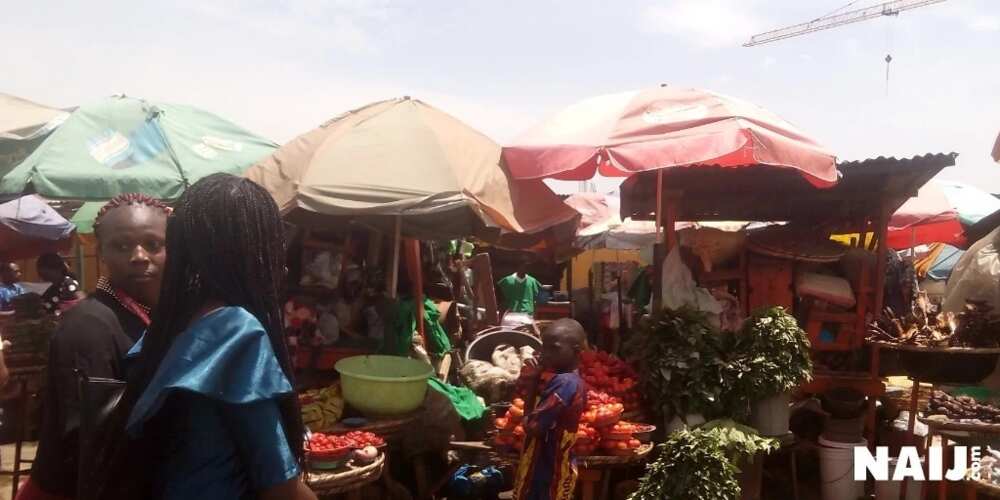 Iya Sukanmi, a trader who sells perishable items explained to Legit.ng what led to the new development.
She explained thus: "Perishable goods have become affordable in most markets across the state. This new development was as a result of excess supply of the goods into major markets lately. But despite its affordability, buyers still lament low income. Even as we celebrate independence few days from now, market is dry. This is a period when one would expect sales to improve, but the reverse is the case.
"Buyers no longer buy as usual again, and this has affected our business. As traders; if you don't sell well, your profit will drop. As the year draws to a close, the prices will continue to fluctuate. But sales have not been encouraging so far."
In a similar vein, Benson, a business man who deals majorly on rice, beans and garri for over ten years now express dissatisfaction over the current price of goods in the market.
He said: "Goods like rice and garri, the prices are still fair but for beans (oloyin, oloone and olotu), they are quite expensive. A bag of rice, that was sold before for N15,500, now goes for N14,500 and the bag of rice that cost N14,500 now goes for N14,000. A bag of beans (Oloyin) cost N27,000 and a bag of beans (Oloone) cost N38,000 while a bag of beans (Olotu) cost N44,000 and N56,000 respectively.
"For garri, a small bag of (yellow garri) cost N7,000 and a bag of (White garri) cost 10,000. The big bag of garri( yellow), can be purchased from N12,500 as against its previous price of N14,000.
"The bag of yellow garri is bigger than that of white garri, this makes it very expensive to white garri. For rice, when the border is open, it becomes affordable but when the border is closed, it becomes expensive."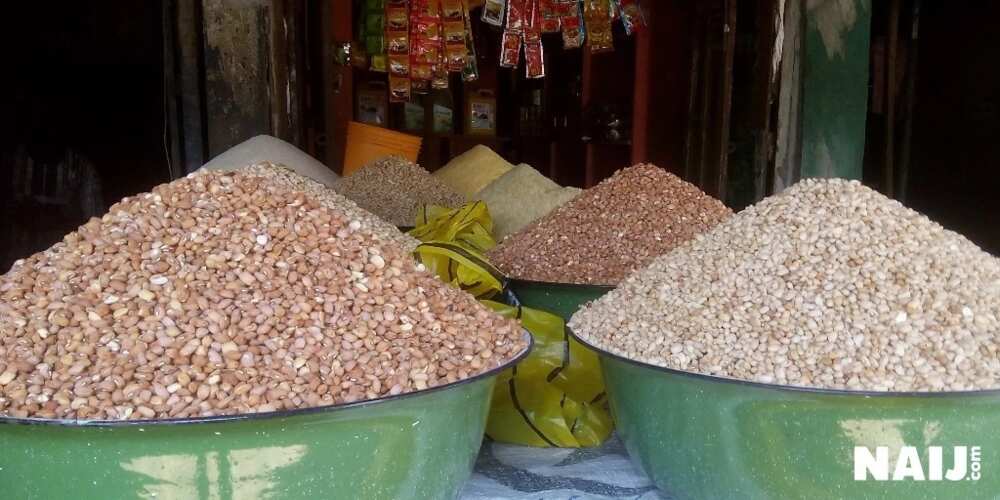 According to a trader who sells yam and potato in the market, Usman, some factors were responsible for the low patronage.
He said: "People are not buying; they complain of inadequate funds. There is no turnover. As traders, we are being held at a ransom by the people in authority (those who sell the goods to us directly), what they decide is what they sell.
"Potato is quite expensive while yam is not. For yam, the type and the size influence the price. But here at Sura market, we purchase our yam directly from the farm and add only the cost of transportation and carriage to the price of the yam, this makes yam here affordable and available.
"At this period, low patronage is as a result of the fact that buyers purchasing power is low and the little increase in prices of products experienced recently."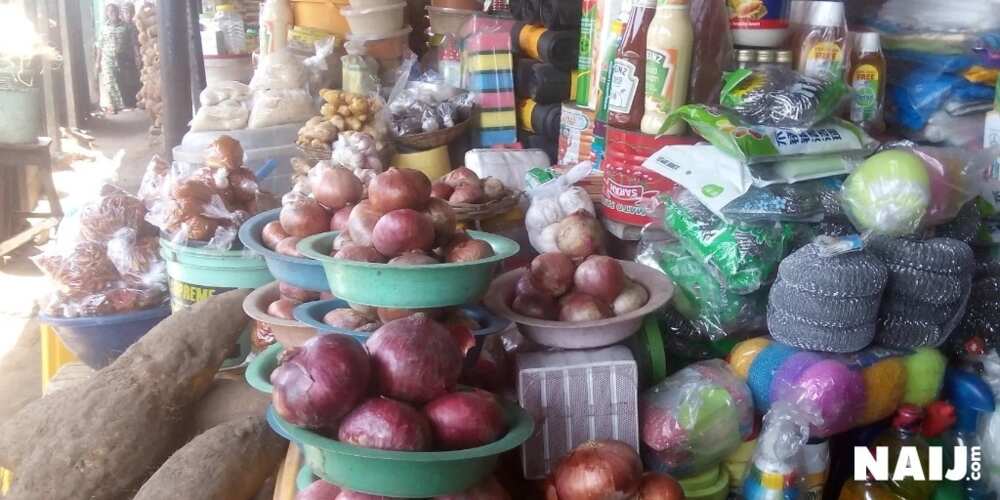 Further investigations conducted by our correspondent, revealed that prices of some commodities are actually going down. Despite this assertion, buyers still lament on the high cost of purchasing food items. It was also learnt that excess supply drove down the prices of some major foodstuff items like crayfish, egusi and dry pepper and ogbono.
For instance, at the Market, a basket of tomatoes, which sold for N8,000 in previous weeks, is now selling for N5000. A small bag of pepper that was sold for N6,500 before, has now dropped to N4,500 and N3000. While a bag of onion that cost N22,000 before, now cost N18,000.
Meanwhile, a trader who sells frozen fish, chicken and turkey disclosed to our correspondent that the continuous fluctuation in the price of goods in the market is due to unstable economy.
Adding that, increase in the cost of purchase of goods in the market will be influenced by the rise and fall of the economy which will reflect in the availability and non-availability of goods in the market.
"A carton of turkey costs N13,000 and a carton of chicken costs N11,000 as against its old price of N10,000. A carton of titus fish can be purchased from N20,000 while a carton of croaker fish is sold from N30,000. Croaker fish is more expensive than titus or kote fish because it is very big in size and sweet. It is most preferable but not all can afford it.
"Demand has drastically reduced. The prices of frozen foods are quite expensive now due to fluctuation in the exchange rate. Most traders are eating their capital, there is no market," Mrs. Awawu, a trader who sells frozen fish in the market told Legit.ng.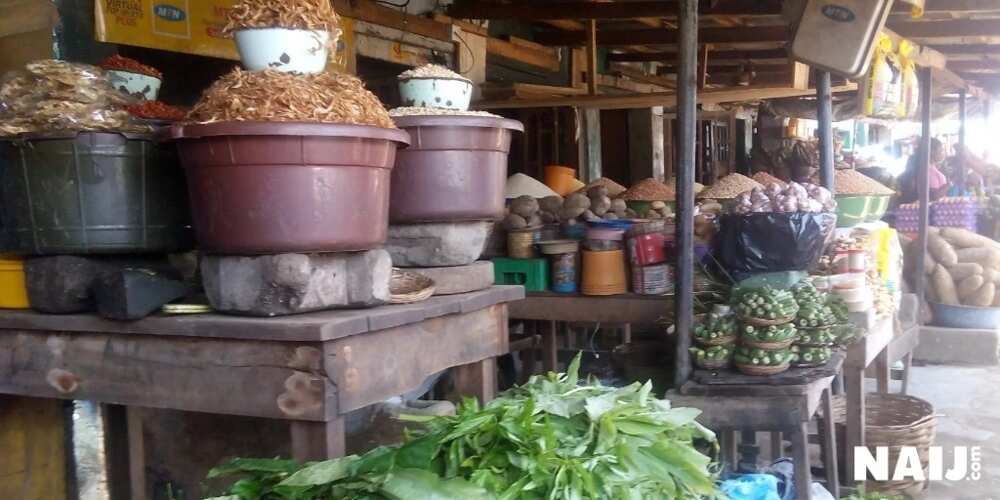 Similarly, price of cooking oil has also dropped, according to findings, a 25-litre of groundnut oil that cost N13,500 before, now cost N12,500, while 25-litre of palm-oil cost N12,000.
However, some products like spaghetti, macaroni, maggi, salt and sugar are maintaining their previous prices. A carton of spaghetti can be purchased from N3,500, while a 50kg bag of sugar still sells at N14,000 depending on the market location and the brand.
Recently, the Monetary Policy Committee of the Central Bank of Nigeria (CBN), advised that weak economic fundamentals currently being shown by the Nigerian economy are putting the country's exit from recession under threat.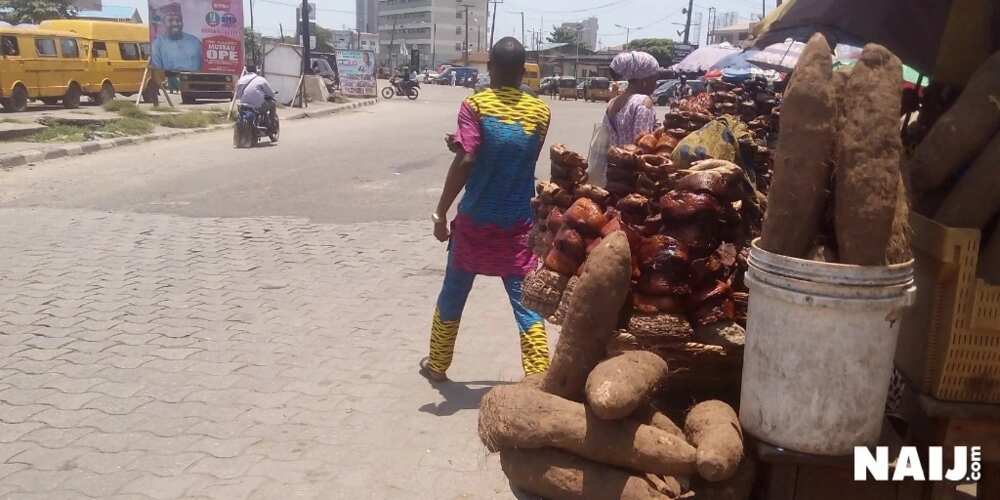 According to experts, the government of a country is the key player to stop recession and to divert the economy to the path of growth. The government can achieve this by increasing money circulation, containing inflation, boosting per capita disposable income, reducing per capita debt level, balancing interest rates, ensuring an atmosphere conducive to business activities and any other supporting measures for these causes.
In the meantime, when the prices of goods go high; it causes the purchasing powers of every individual to go down resulting into recession. This therefore implies that the more the prices of goods stays up above the purchasing power of the average citizen, the more the damage.
As the economy condition of the country bothers on the existence of the citizens, this recent market situation has led to poor sales and therefore poses a great threat to market activities Nationwide in the wake of its 58th independence celebration.
Market Survey: What has changed since Buhari returned? via Legit.ng TV
Source: Legit