Famous Ghanaian marriage counsellor, George Lutterodt is out with yet another exposé and this time it is concerning cheating in marriages.
Many marriages have been destroyed because of cheating, although some will argue that cheating is not enough to break a lifetime of partnership, and couples should instead work through their differences, it is still still disheartening betrayal.
Whether it's just friendship, a relationship or even marriage, the truth is, once trust is broken, it's can't be built except through genuine repentance. Most times, the chances of recovering from stepping outside of marriage is just really slim. It also doesn't help that in Nigeria, such act is perceived as normal, giving the many stories heard of married men chasing girls around.
However, marriage counsellor, George Lutterodt, takes an interesting position when it comes to the topic of cheating in relationships and believe it or not, his bias is in favour of women this time - no matter how preposterous.
READ ALSO: Obafemi Martins' wife reveals how she feels about the car he bought for Khloe
Speaking on Adom TV, Lutterodt, boldly stated that cheating isn't a sin but a learning opportunity for the innocent spouse. He said: "Cheating is not a sin. If you are a man and your wife cheats or you catch your wife red-handed, just thank God because it is an opportunity to learn because your wife comes home with new bed skills."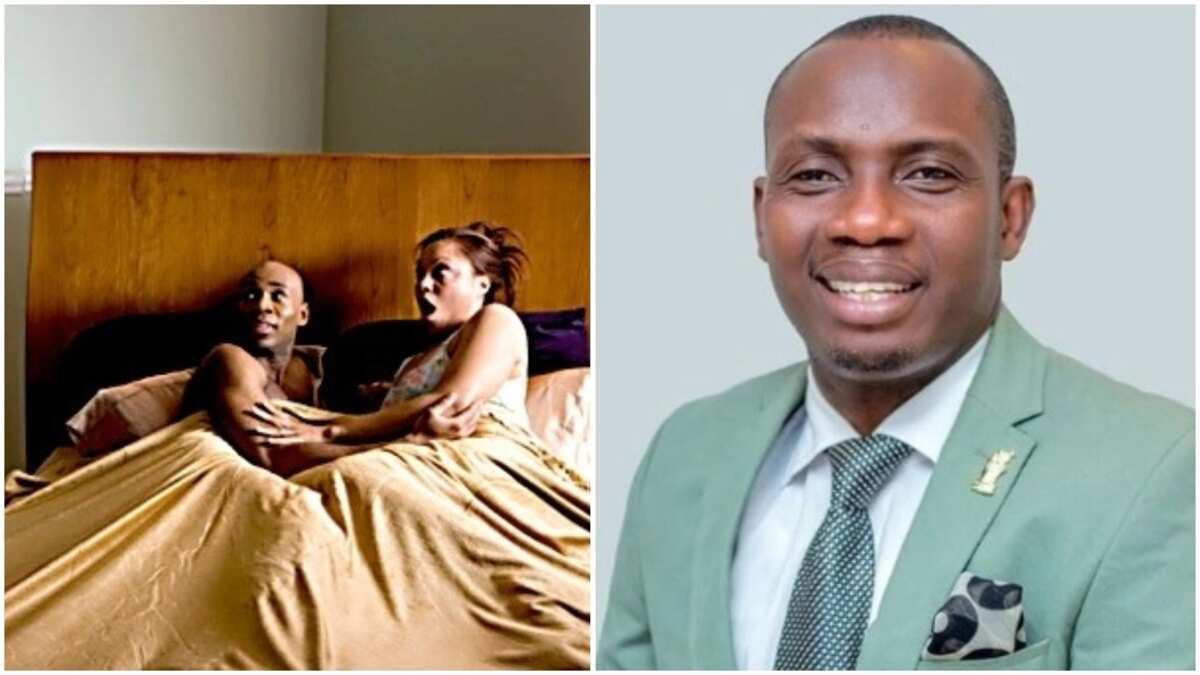 Clearly, his stance can be likened to making lemonade when life gives you lemons, nonetheless, betrayal can't be simplified and humans are emotion-driven beings, especially when it comes to the matters of the heart, and something as serious as marriage.
To justify his position, counsellor George added that satisfying your partner in bed is very crucial. Which can be interpreted to mean; if they are getting else where, you must be doing something wrong. "He added that being able to "open fire" to your partner's satisfaction is very important in marriage hence couples should take that component in marriage very seriously."
It gets even more interesting when he revealed what he would do if he ever caught his partner cheating, he said: "If I catch my wife in bed with another man, I will just stand there and watch it the more and learn so that if she comes, she can also teach me more."
George Lutterodt has earned a reputation off being controversial. recently, he advised women to not marry a poor man.
He stated that if the 'poor' man keeps on pressing they shouldn't hesitate to get him arrested.
PAY ATTENTION: Read best news on Nigeria's #1 news app
Who is The Most Influential Nigerian Pastor? on Legit.ng TV
Source: Legit.ng