- Nigeria's president, Muhammadu Buhari, received honours as the state of New Jersey and City of Philadelphia gave him special citations in New York
- Present to witness the honour were international investors and captains of industry, ministers, directors-general and Dr Ibrahim Mayaki
- Dr Jude Iheoma, also read a citation of Buhari on behalf of the city of Philadelphia
President Muhammadu Buhari on Friday, September 28, received double honours as the state of New Jersey and City of Philadelphia gave him special citations in New York.
Buhari had made a presentation at the 'High Level Roundtable on corruption, migration and bridging Africa's infrastructure gap', a programme on the margins of the 73rd United Nations General Assembly.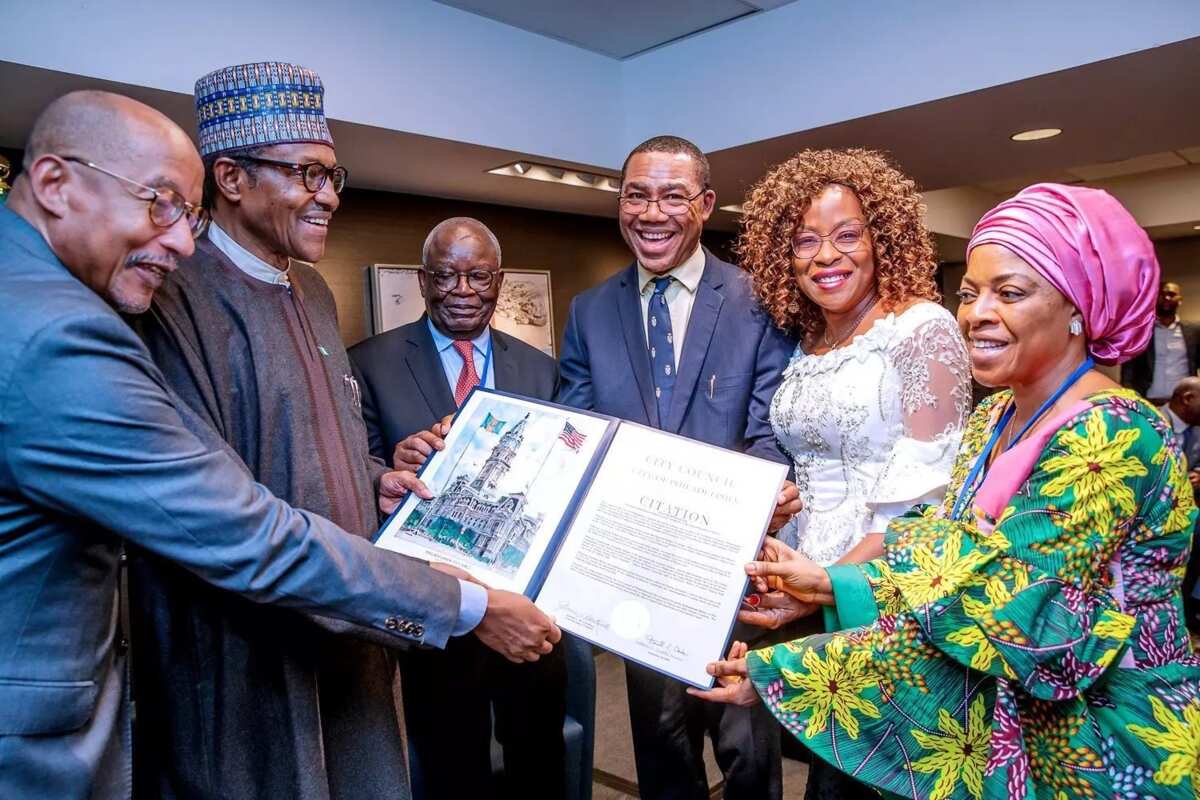 READ ALSO: APC releases list of all cleared governorship aspirants across 28 states (full list)
After his presentation, Diane Campbell, representing Sen. Turner of New Jersey, then stepped forward and read a citation of Buhari, acknowledging his military, professional and political strides.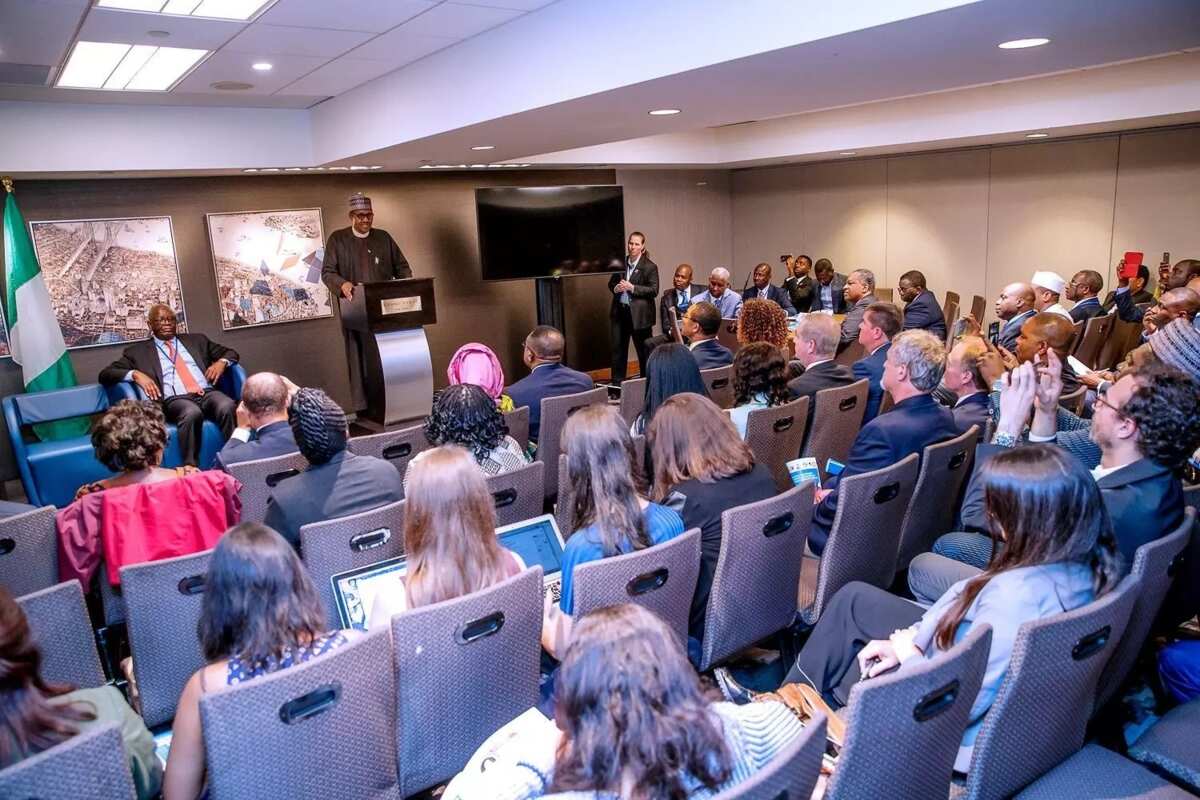 The Nigerian leader, who was surprised and least expected the honour at such a high level meeting, stood straight and still, as the hall erupted in a round of applause.
The chairman, Nigerian Coalition for Business Development and Investment, Dr Jude Iheoma, also read a citation of Buhari on behalf of the City of Philadelphia.
Present to witness the honour were international investors and captains of industry, ministers, directors-general and Dr Ibrahim Mayaki, Chief Executive Officer of the New Partnership for Africa's Development (NEPAD) International.
Mrs Gloria Akobundu, head of NEPAD Nigeria; Prof. Ibrahim Gambari, former minister of external affairs; and top senior government officials from Nigeria were also present at the event.
Mr Femi Adesina, special adviser to the president on media and publicity, in a statement on the unexpected honours bestowed on the Nigerian leader said: "Truly, nothing succeeds like success."
PAY ATTENTION: Read the news on Nigeria's #1 new app
Legit.ng had reported that President Muhammadu Buhari, on Friday, September 28, urged Nigerians to see their diversity as source of strength, progress, peace and national development.
He made the call at Public Lecture and Special Jumma'at Prayer to mark Nigeria's 58th Independence Day Celebration at the National Mosque in Abuja.
PAY ATTENTION: Read the news on Nigeria's #1 new app
The lecture was organised by the Supreme Council for Islamic Affairs (NSCIA) under the leadership of its President-General, the Sultan of Sokoto, Alhaji Sa'ad Abubakar III.
Osun Election 2018: How Much is Enough to Vote for a Politician? Osun Residents Speak | Legit.ng TV.