While internet scammers have proven to be the bane of most people's existence, it can be said that they have got nothing on Nigerians because most people in Nigeria always know a fraudster when they see or hear from one.
A Nigerian guy who doubles as an expert in the field of information technology has shared a conversation that proves this much. The IT professional who is a specialist in programming had a dialogue with a scammer who was posing to be a woman called Cynthia.
The scammer had chatted up the guy and started a conversation about being a lady who badly needed a job. Then she swerved their discussion to amoral topics that was meant to sell her out as a lady who was open to a love affair.
But the Nigerian programmer saw through the deception of the 'lady'. He , however, played along with her, replying messages and responding to her gibberish.
READ ALSO: Funny conversation between internet fraudster and a victim he wanted to scam surfaces online
After dabbling around several topics, the lady got around to asking for N45,000. After first promising to send the money, the programmer dropped the bombshell.
He revealed his true identity as a programmer who has developed a software app that can easily track people's identity. With this application, he had been able to uncover the scammer's 'real face'. He told the fraudster his name, location, phone type and even where he had gotten the false images he initially sent.
After this, the scammer who knew he had been found out by the smart programmer whisked off and blocked the Nigerian guy who was supposed to be his next victim.
PAY ATTENTION: Get more Nigerian News on Legit.ng News App
See the full Whatsapp conversation here: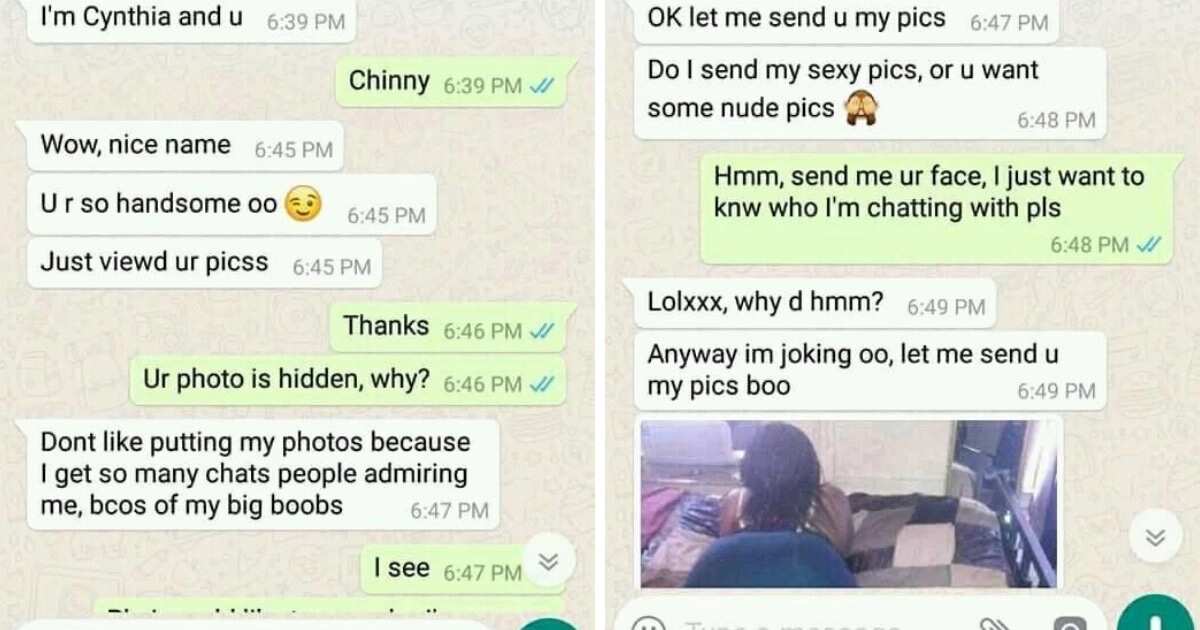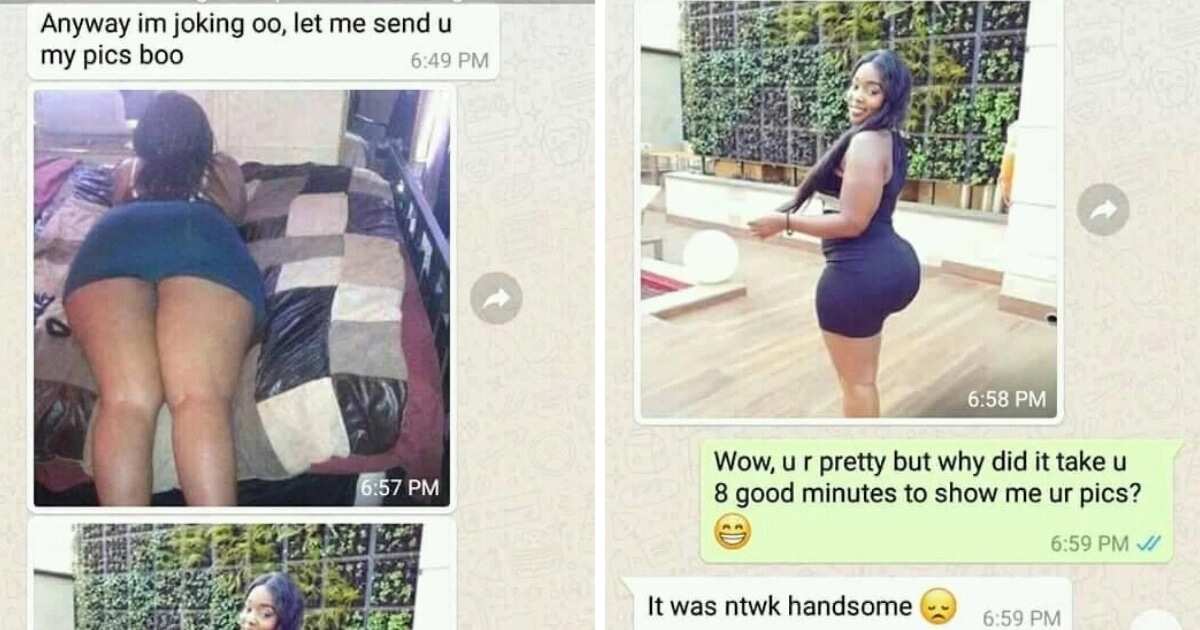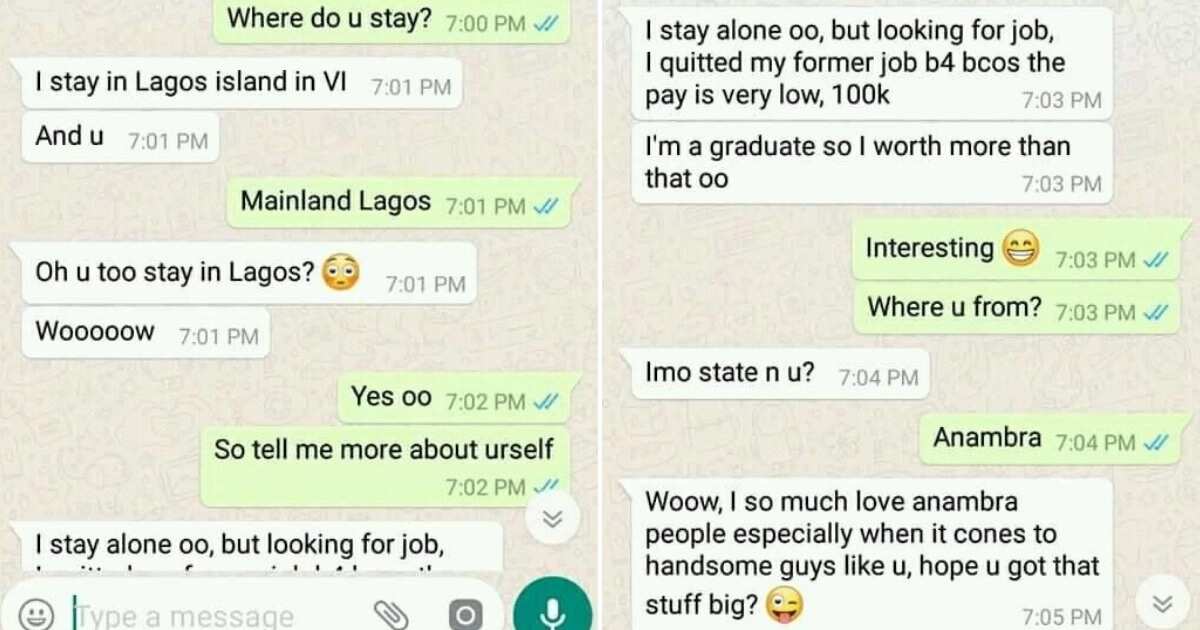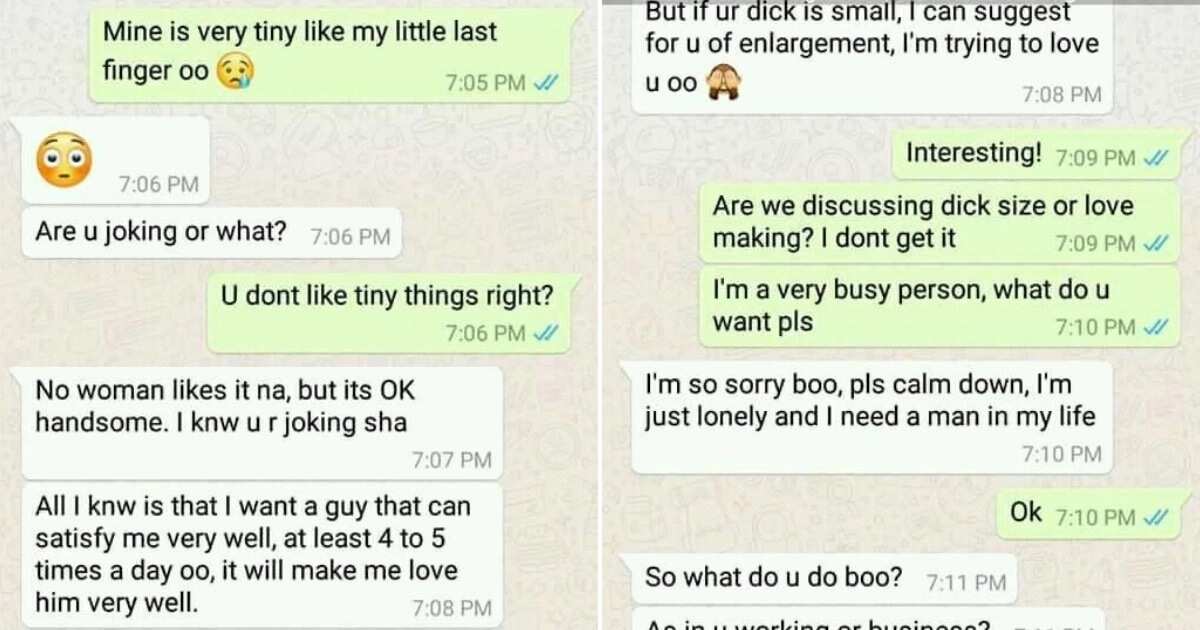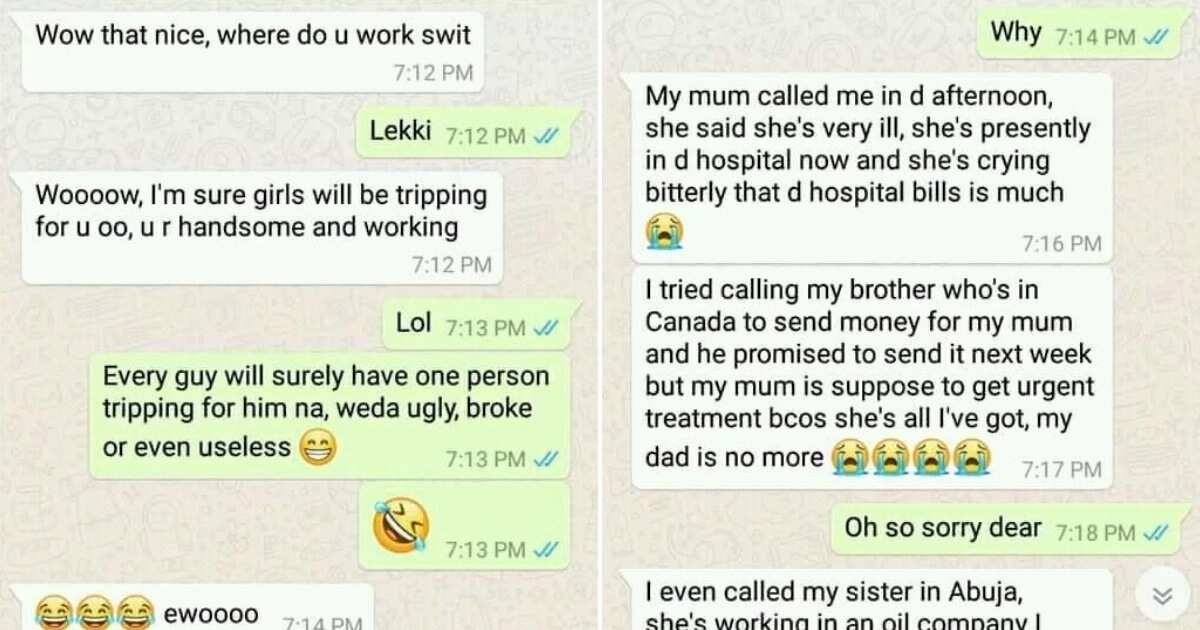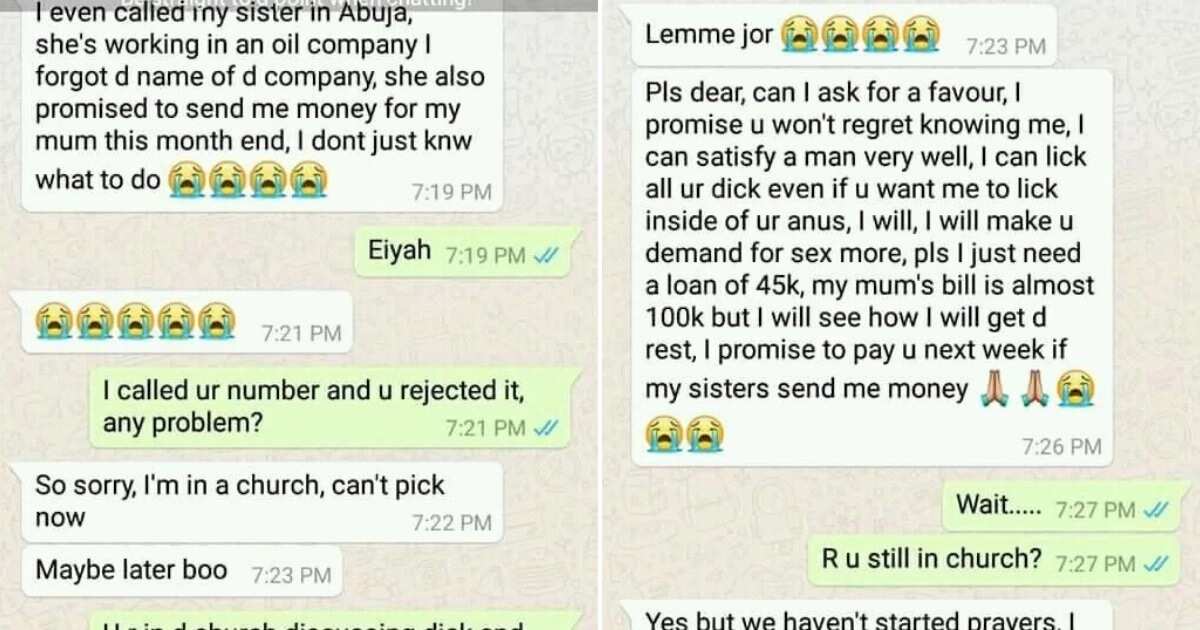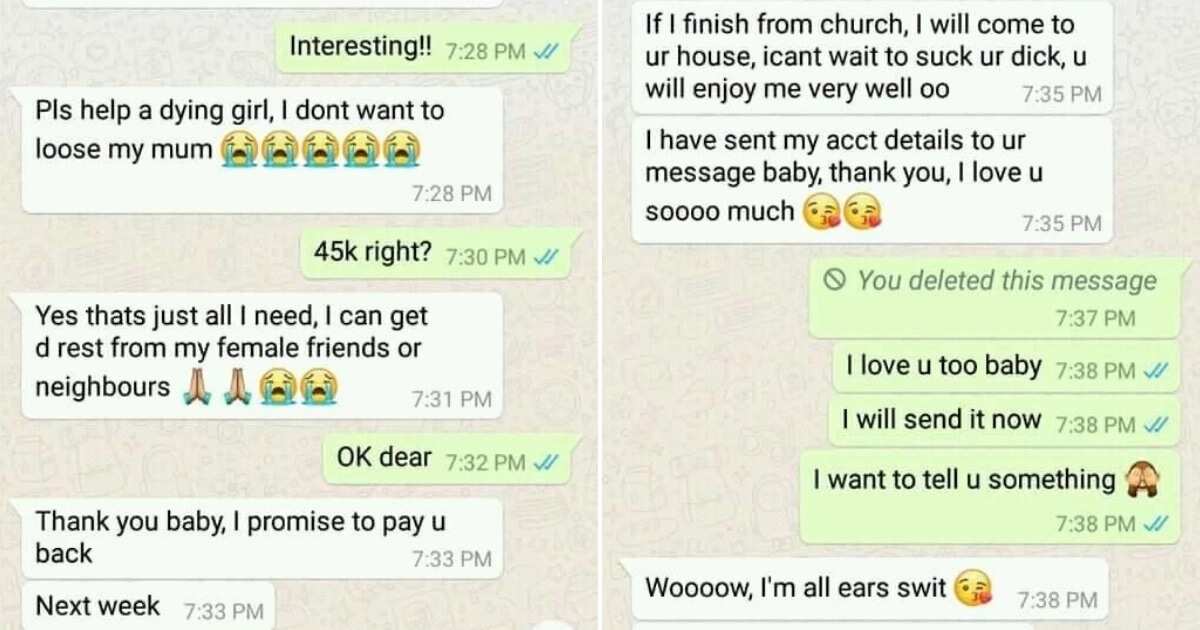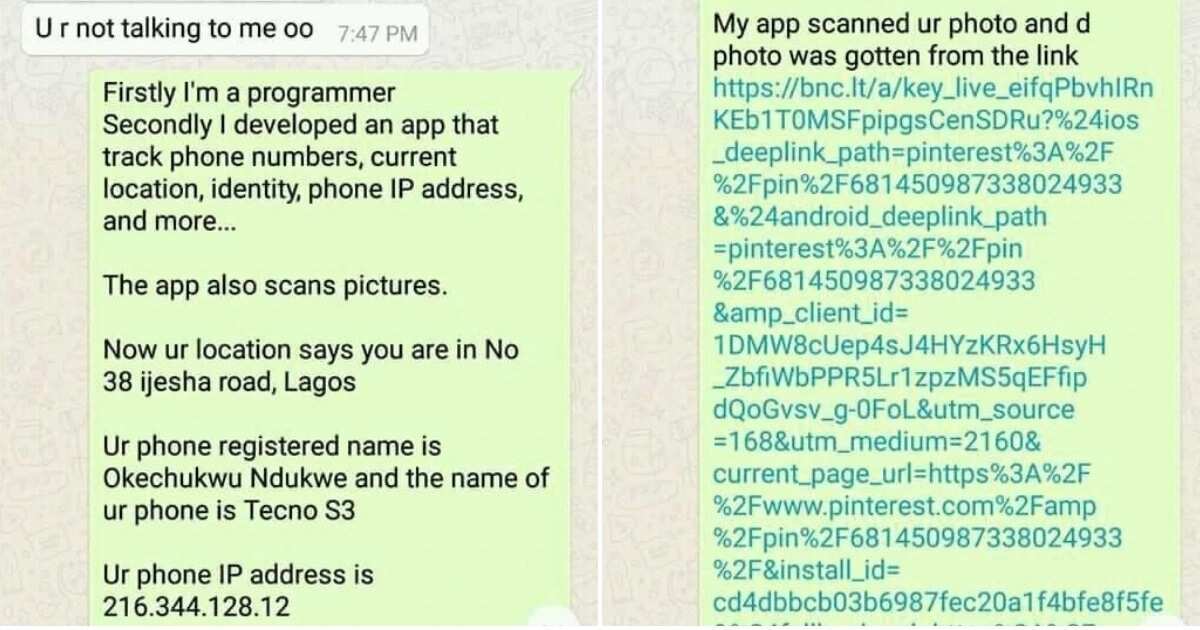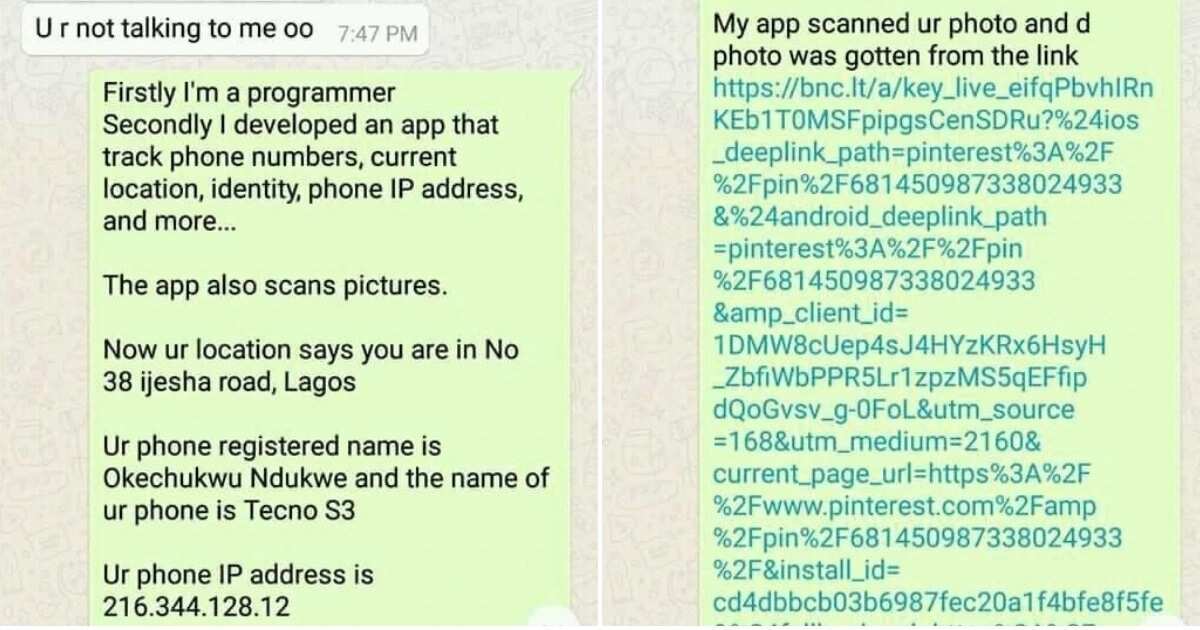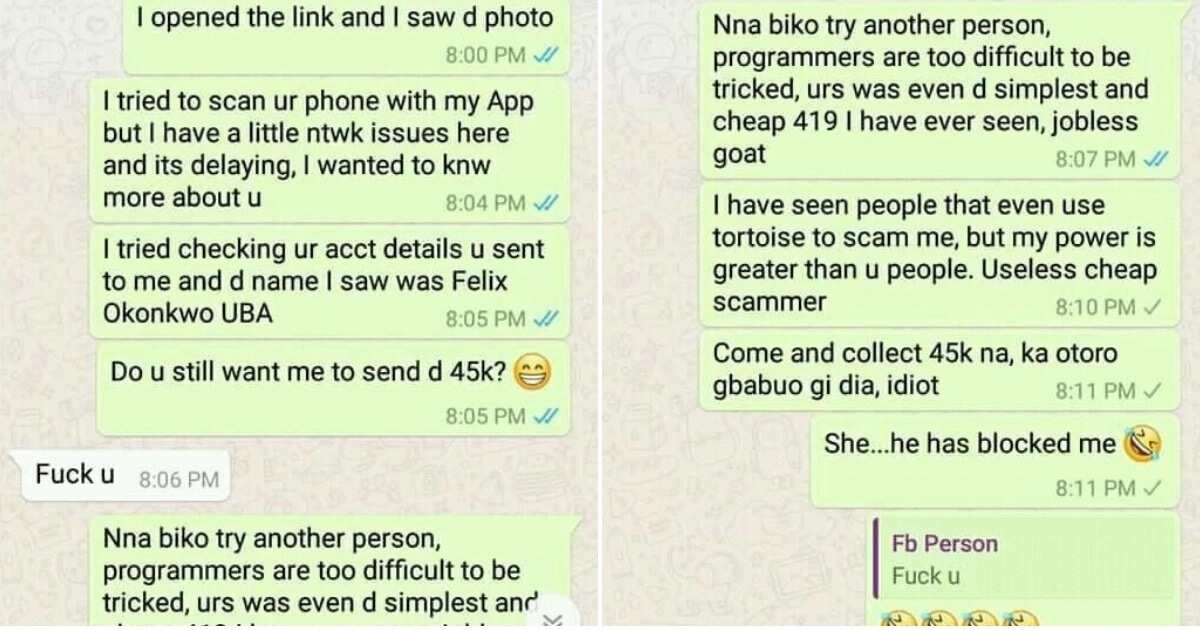 This conversation which was also shared on Twitter has attracted the responses of people. See the reactions here:
PAY ATTENTION: Daily relationship gist on Africa Love Aid
BUSTED: Professional Hacker Nabbed Over Fraudulent Purchase of N28million Porshe | Legit.ng TV