It has always been reported that some men find so much pleasure in hitting their wives because they know these women are weak. But not much has been heard about women who beat up their husbands.
On Wednesday, September 26, an 83-year-old man Reubenson Chinthuli pleaded with the Thyolo Third Grade magistrate court to end his marriage with his 26-year-old wife. He filed for divorce over domestic violence issues in the home.
According to the elderly man from Chimaliro in Malawi, his wife Zione Kwatani whom he got married to a year ago has assaulted him on several occasions.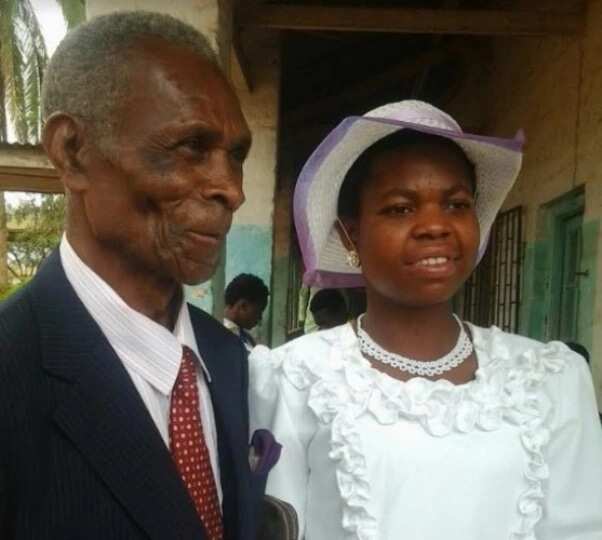 READ ALSO: I'm tired of these church brothers - Lady says
Chinthuli said: "This woman denies me food, she usually comes late at night without proper explanation. At times when she comes during such late hours she beats and threatens to kill me. On one occasion, she pierced a knife on my hand. Please your worship, save me from this wicked woman, she will kill me."
When asked if he would love to reconcile with his wife, he refused because he fears the young lady would kill him one day.
However, Kwatani denied ever beating her husband. She added that the love she has for her husband is genuine and has never dreamt of divorce. Kwatani said: "This is my husband and the divorce won't happen. He should just amend his ways because he is also greedy."
The marriage counselor Lonjezo Magwira also discloses that the marriage would not work out because there are too many problems to deal with.
PAY ATTENTION: Best love tips and relationship advice on Africa Love Aid group!
Legit.ng earlier reported that a Nigerian preacher Godfrey Emeghalu recently shared a post on Facebook, advising women to stay put even when their husbands beat them stupor. He said that women should stick with their abusive husbands in order to preserve their marriages, instead of bailing out or speaking ill of the man because of 'some chastisement'.
Issokay!
News: How Federal Government is Giving Hope to Old Nigerians Via Monthly Salary Scheme | Legit.ng TV - on Legit.ng TV.