You might not realize, but there are quite a lot of wild animals in Nigeria. Find out what wildlife you can meet in Nigeria the country, as we talk about seven most fascinating creatures native to this country.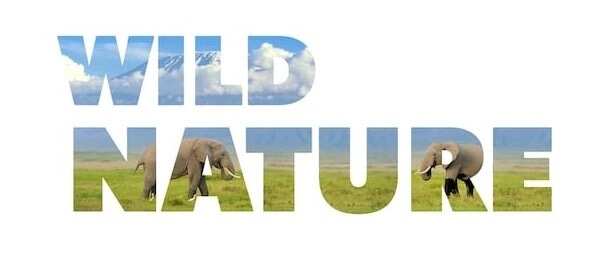 Top 7 wild animals of Nigeria
Of course, there are way more types of wildlife animals in Nigeria than just seven, but if we were to list all of them, we would be here all day. If you want to see the full wild animals list, you can click here. That said, if you want to learn more about seven most interesting creatures you can meet in Nigeria, you have come to the right place! Here they are:
Aardvark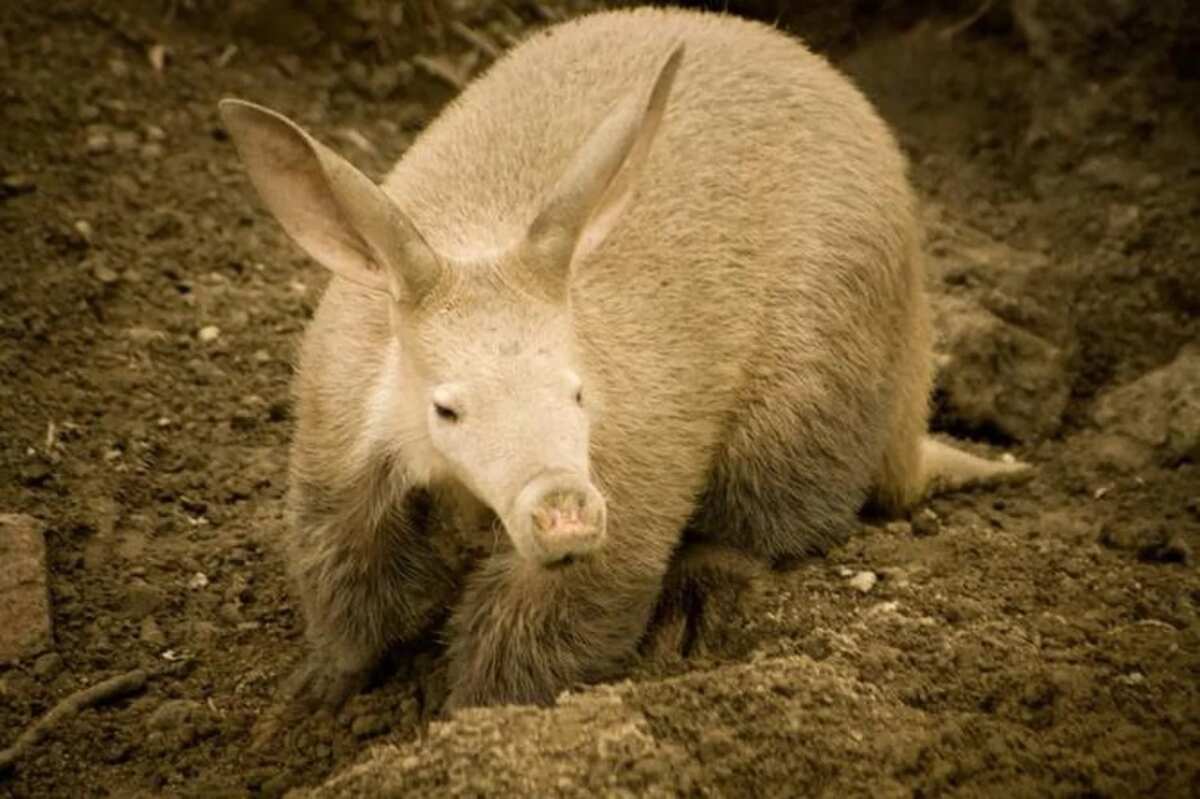 READ ALSO: Types of plants that live in the Sahara desert
This cute little wild animal is native to the African continent, as it can be found on almost two thirds of it. If you have never seen an aardvark, it is an adorable medium-sized insectivore (meaning that it lives off insects) with a long snout, powerful legs and sharp claws.
Its name literally means 'earth pig' in Afrikaans, as its long nose resembles that of a pig, and it likes to dig around and create burrows. Aardvarks are nocturnal animals, so do not be afraid if you hear rustling in your backyard in the middle of the night.
Pangolin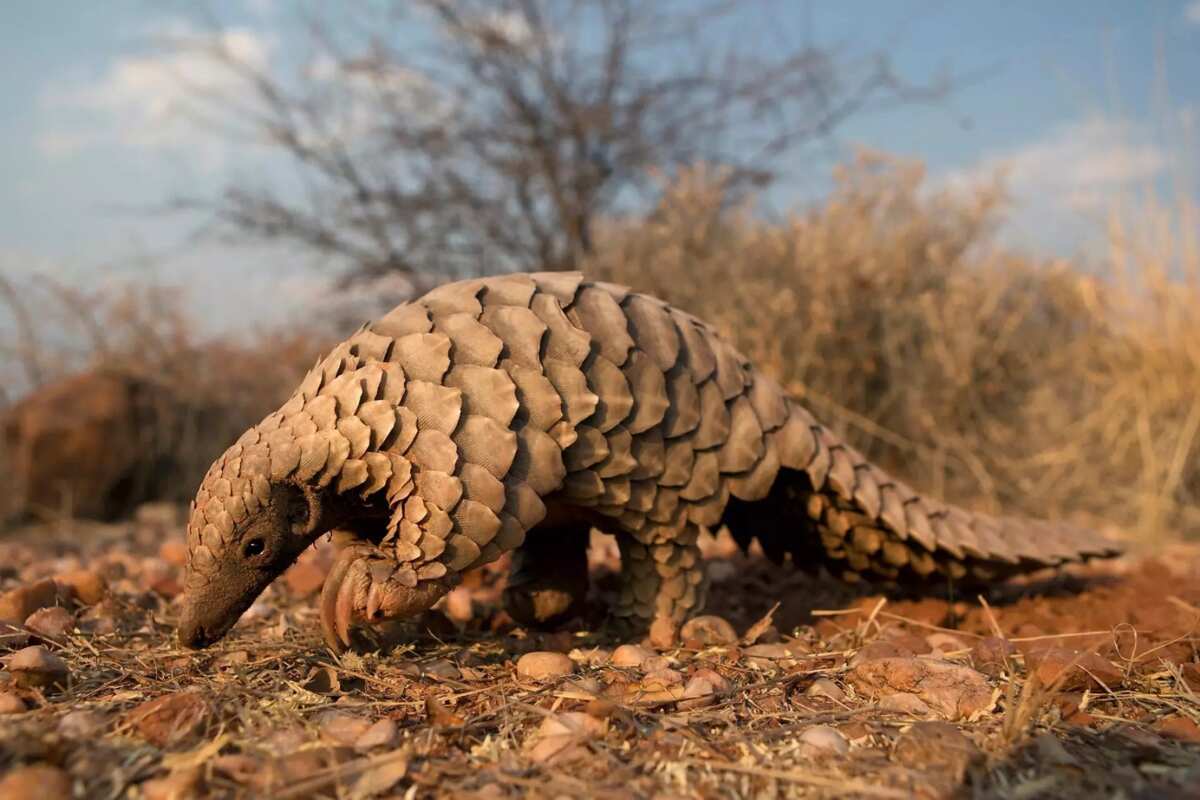 While we are on the topic of insectivores, let's talk about pangolins, or scaly anteaters. The most common subspecies for Nigeria is the tree pangolin, and you can find it in the forest. While they are mammals, their bodies are covered with scales made of keratin, making them look somewhat reminiscent of lizards.
Pangolins are also nocturnal creatures, but unlike aardvarks, they prefer the safety of the trees. If they feel threatened, they roll into a tight scaly ball, which was actually how they received their name. In Malayan, it literally means 'something that rolls up'.
Baboon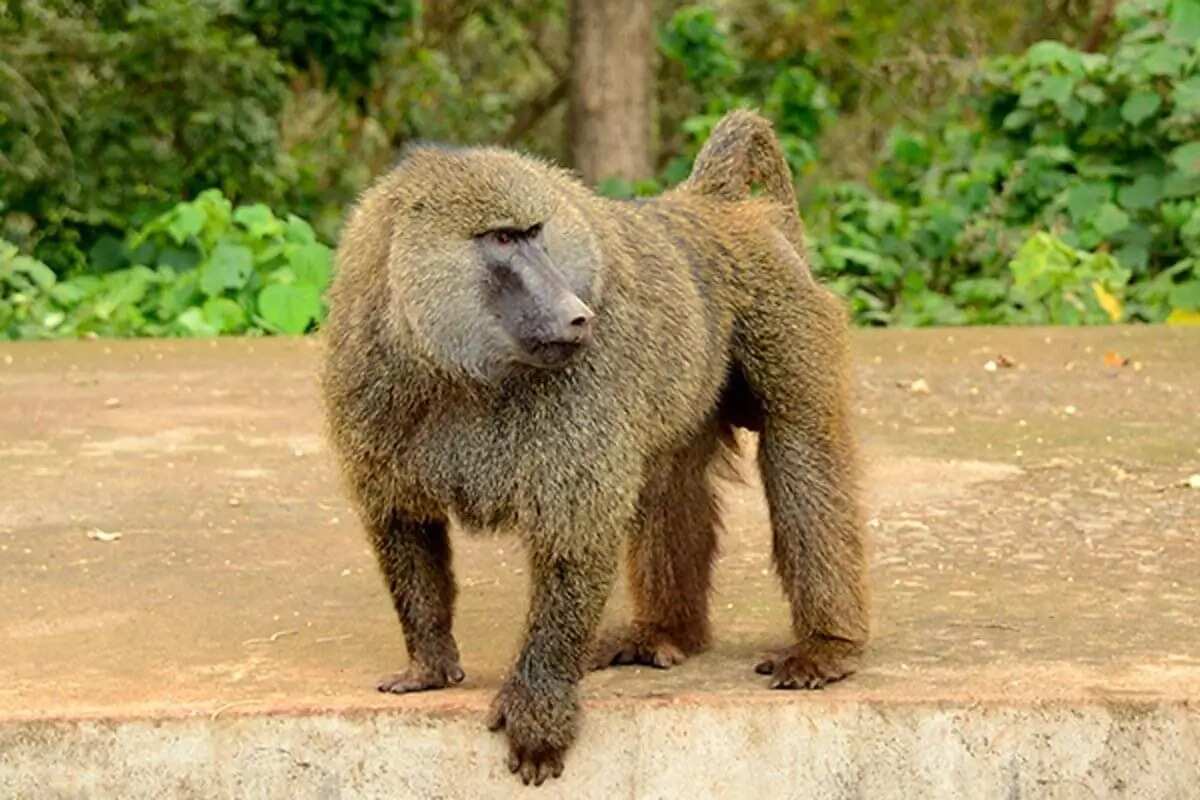 READ ALSO: Most dangerous dog in the world: Top 5
While there are many different types of baboons that can be found in Africa, the most common one for Nigeria is the olive baboon, named after the colour of its coat. It is also interesting to note that the other name for this species is Anubis baboon, named after the Egyptian god with a canine head.
Baboons communicate between one another with interesting facial expressions and vocalisations, which makes it very exciting to watch. You can spectate how they waggle their eyebrows or smack their lips at each other.
Blue duiker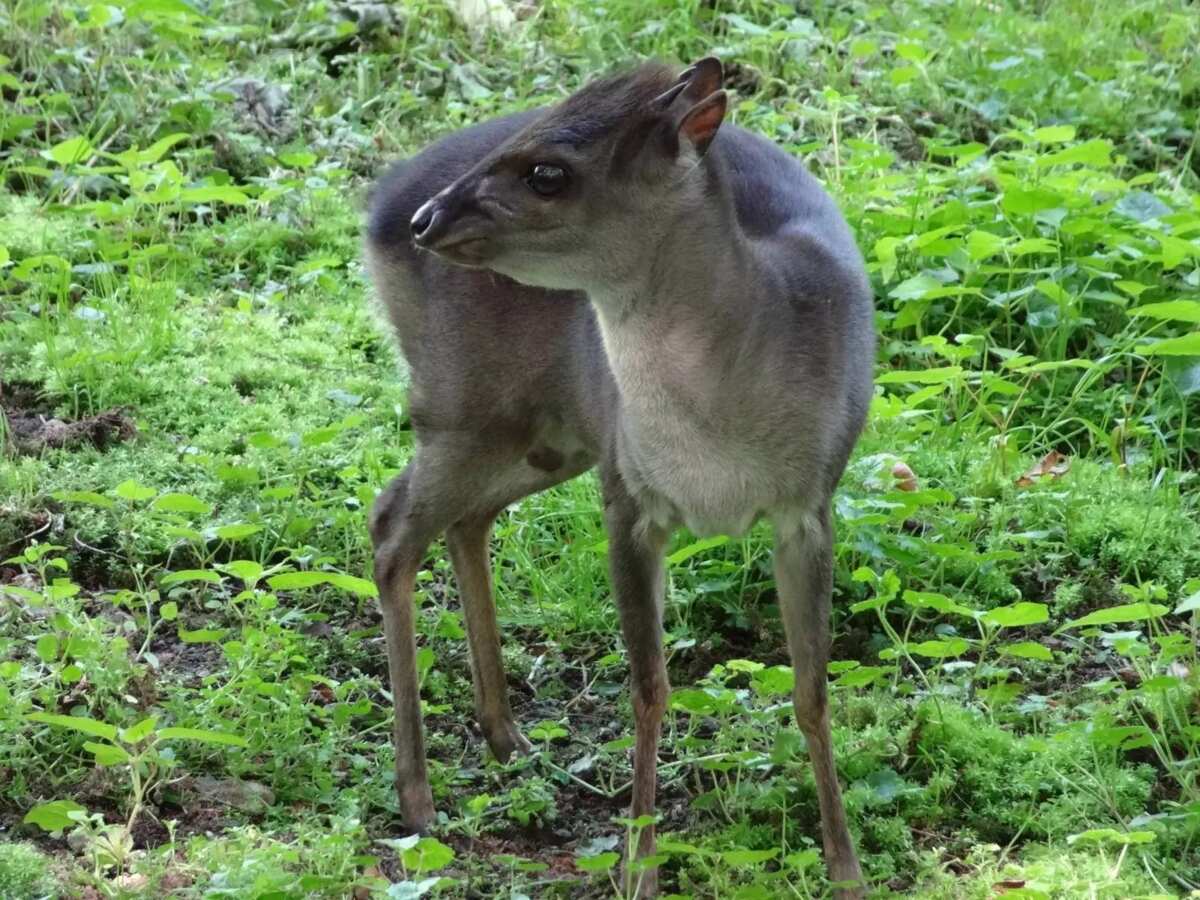 This is the smallest type of duikers, which are already small antelopes. They are absolutely adorable, with their tiny ears and even tinier horns. The name 'duiker' means 'diver' in Dutch, which is very appropriate for this species, who tend to dive into the bushes to hide from predators.
Duikers are native to the Central Africa, but you can still find some in Nigeria. They mostly live in forests, as they feed off the forest canopies and fallen fruits.
Bushbuck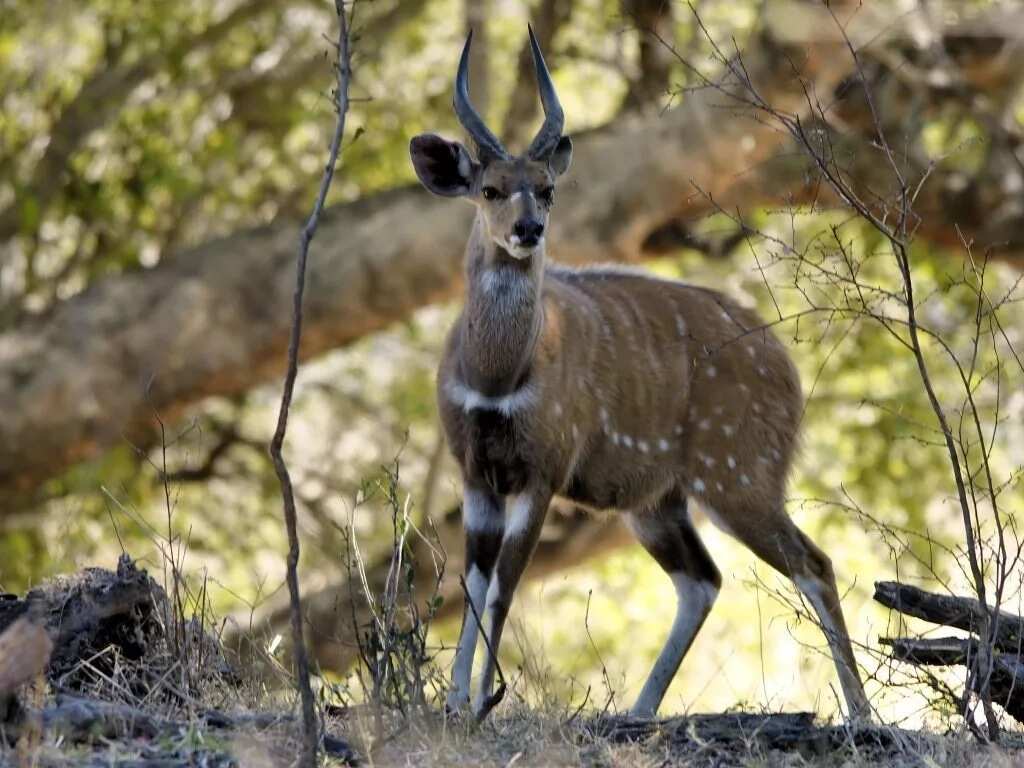 Another type of antelope you might meet in Nigeria (and the whole of Sub-Saharan Africa) is the cape bushbuck, or imbabala. These beautiful long-legged creatures live mostly in rain forests and savannah. They have long horns and big mesmerising eyes.
While it is a hunted species, bushbucks can actually handle themselves pretty well against the attackers. Their horns are not purely decorative, and they can grow to 50 cm, which makes them a perfect tool for impaling the assailants.
Brush-tailed porcupine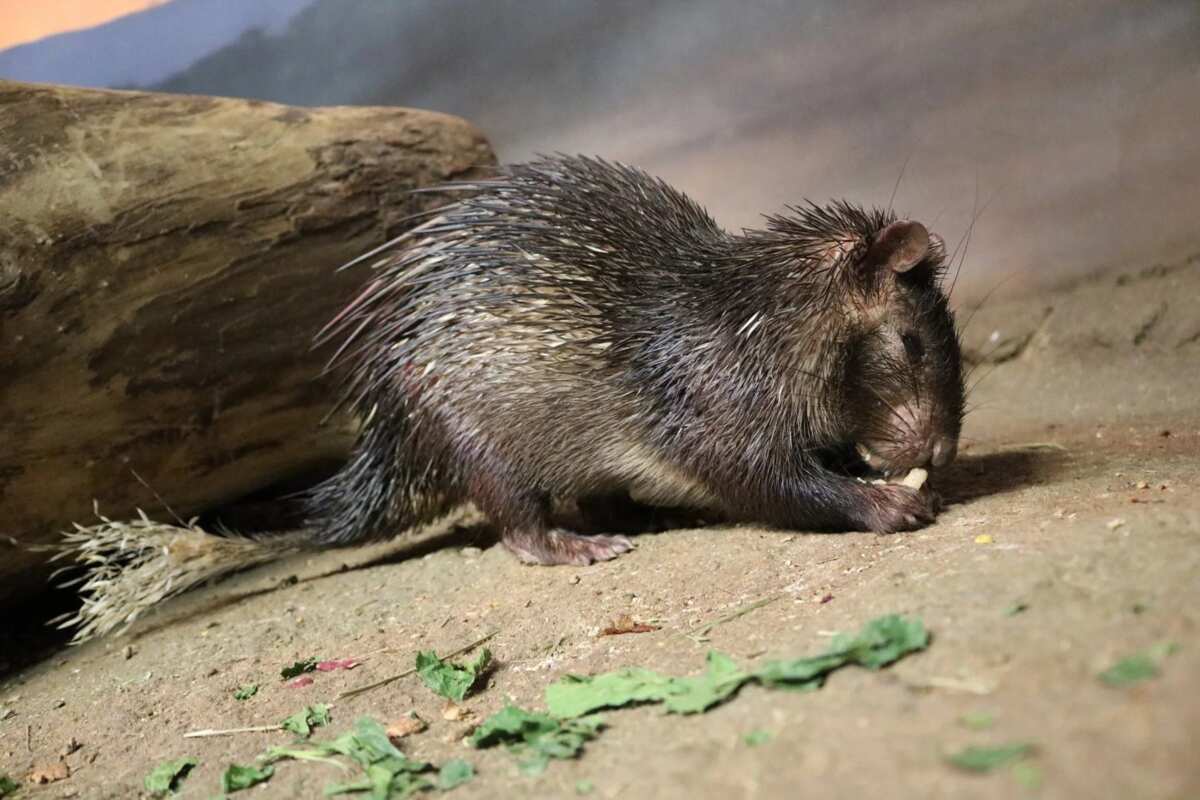 READ ALSO: What do fish eat in the ocean?
These are the very common rodents for this region of Africa. Brush-tailed porcupines are relatively big rat-like creatures that live in small groups across the African forests. The distinctive feature of this species is their brush-like tail, which makes noises when the animal is rattled.
Brush-tailed porcupines are nocturnal, and they enjoy feeding off vegetation, even though they are known to sometimes eat insects and carrion. Unfortunately, this species is often hunted for bushmeat, which has miraculously not influenced the numbers of these animals.
Buffalo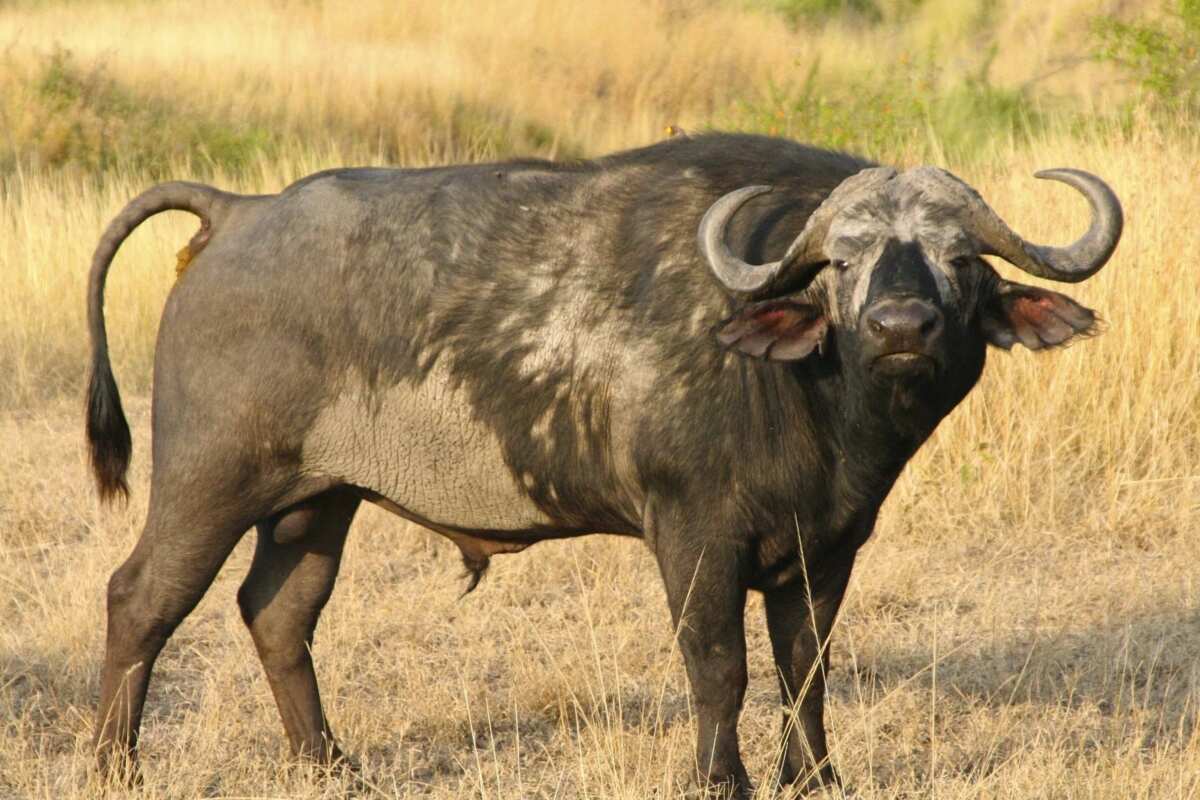 African buffalos are regarded as the smallest of their species. However, do not let that fool you, as they still might get up to 3.4 metres in length and 1.7 metres in shoulder height. Moreover, they weigh a literal ton! The buffalos that live in the savannah grow to weigh from 500 to 1,000 kg.
Each subspecies of African buffalo have their own signature horns that range in size and shape. Some might be bent upwards, while others point backwards, so that they do not get tangled in bushes and trees. African buffalos are quite unpredictable, so if you see one in the wild, it is best to stay away, as they are not nearly as nice as your average cow.
After we have talked about the animals of Nigeria, it is important to mention that most of them are actually under threat. Wildlife in Nigeria suffers severely from deforestation and hunting, and if we do not do something about it, all of the animals you have learned about today might disappear. We sincerely hope it does not happen, and that everything will be done to prevent this.
READ ALSO: Types of insects that might be dangerous in Nigeria