Why do we need healthier Nigerian dinner ideas? The reason is simple: people are often too tired after a working day to think about their meal. As a result they eat just anything they can find that doesn't require much cooking. This is hardly good for health. This is why we need some fresh healthy dinner ideas.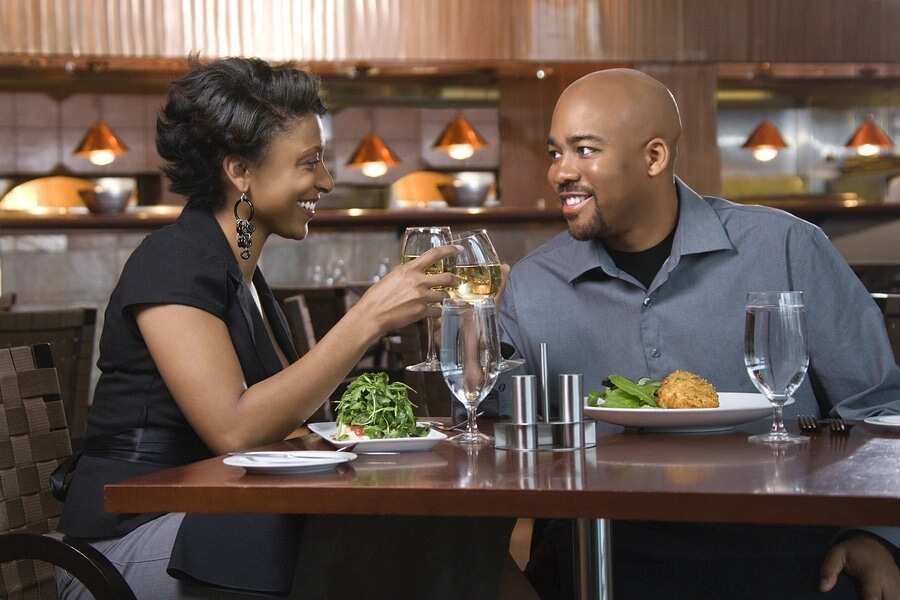 So what are healthy Nigerian dinner ideas? Below, you can find a list of healthy Nigerian dinner ideas. What do we mean when we say healthy? We mean that such dinners will keep your body slender attractive, your health strong and durable, and your lifespan much longer.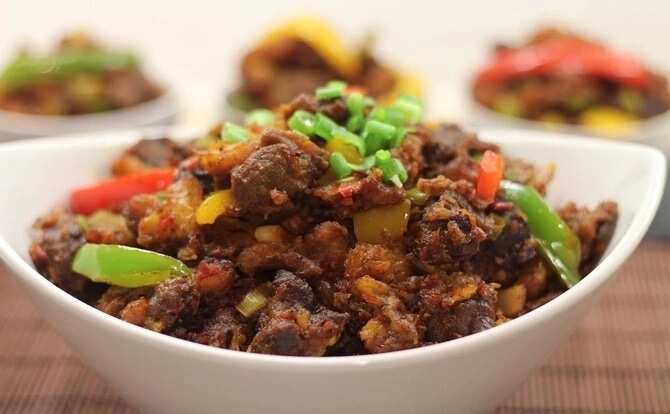 READ ALSO: Nigerian breakfast timetable
This meal is one of the healthiest dinner options that you can imagine. Made out of simmered vegetables and meat, it's low in carbs, contains plenty of protein, food fibers, vitamins and minerals. Besides that, you can cook during the weekend and the only thing that you will need to do is warm another portion immediately before eating.
Due to the plenty of food fibers, this is one of the best Nigerian dinner ideas for weight loss. Check out this meal as a good option if you are searching for effective weight loss methods.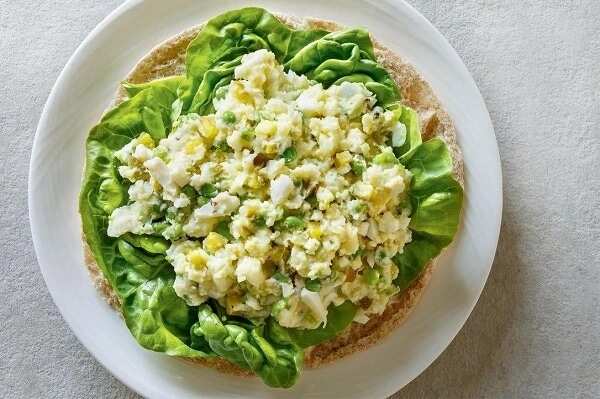 The name is composed out of the first letters of the words "bacon", "eggs", "avocado" and "tomato". You don't need anything else. A lot of fresh vegetables, proteins from bacon and eggs and that's all. If you like, surely, you are free to add salt and pepper and, probably, a little bit of lemon juice but you don't need any other extra seasoning or sauces.
This is one of the most serious low carb Nigerian dinner ideas because such a salad really contains only a little of vegetable carbs.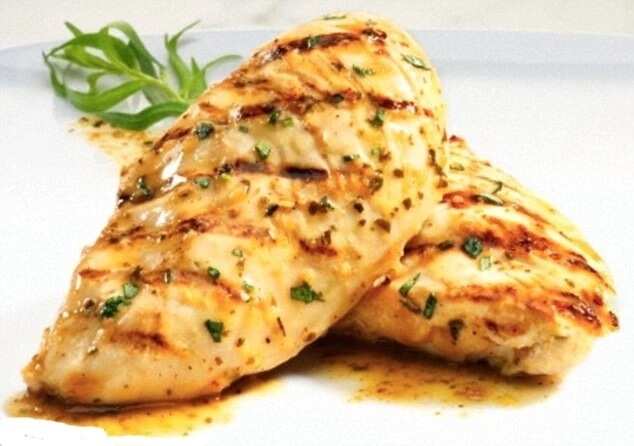 Low carb meals that are recommended for the evening usually consist of meat and vegetables. Get yourself a low carb but high-taste dinner with a good piece of chicken fillet without the skin and fat. Garnish it with some fresh vegetable salad or slightly roasted vegetables and you will receive the healthiest type of dinners that don't activate collection of fat on your belly but provide you with enough nutrition.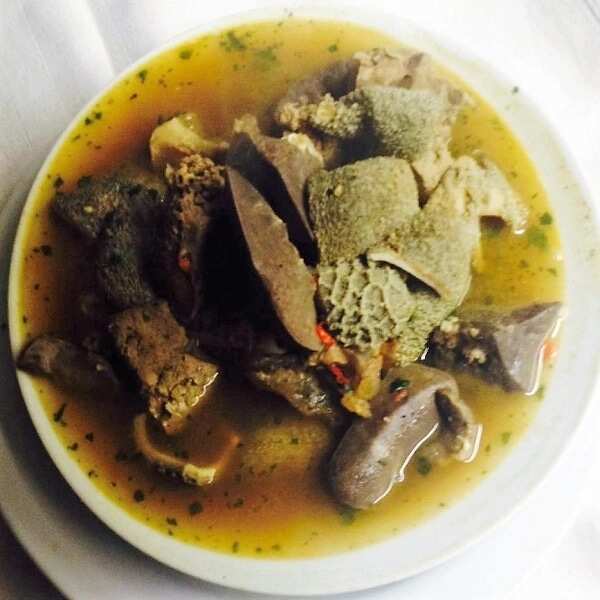 READ ALSO: How to make barbecue chicken in Nigeria
Nigerian soups are normally quite rich and thick but not this one. If you are searching for healthy ad low card Nigerian dinner ideas, this soup is really what you need. It contains goat meat that will provide you with enough protein, and vegetables to give you energy, vitamins, minerals, and a perfect health.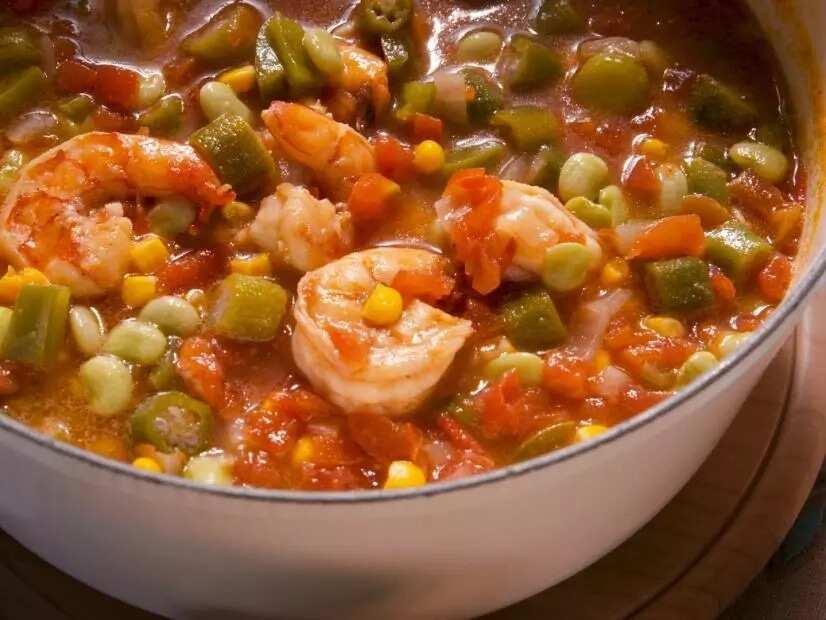 Okra soup is one of the loveliest Nigerian soups that has a specific taste and an interesting texture. Such a soup is a great option for a dinner, especially if it takes place late in the evening. Enriched with diverse seafood, this soup can give you everything you are searching for in a dinner: the sense of satiation, a great taste, and a healthy content.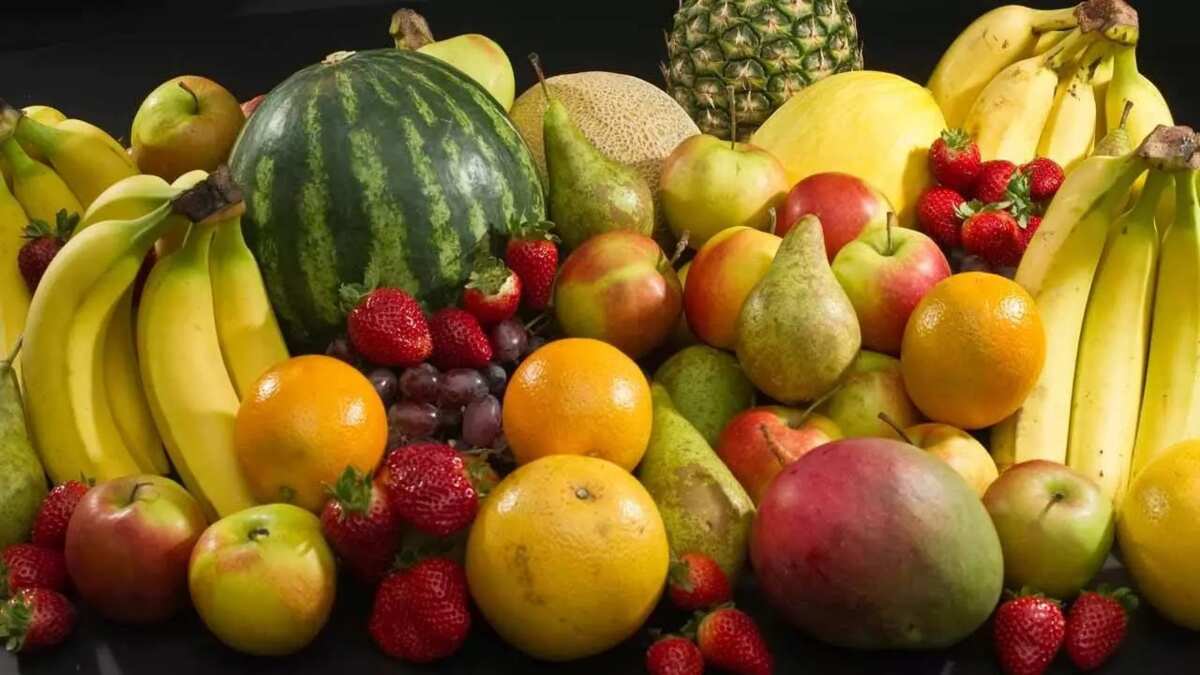 Fruits of different types
Fruits will make a perfect dinner. However, not all of them are suitable for an evening meal. Avoid bananas and very sweet ones. Give preference to pineapples, guava, watermelon and other ones that contain little calories. Fruits as they are consist of a lot of carbs. Some of them come as food fibers that are not digested but quite a lot gets into the body as glucose, fructose and other sugars. You definitely don't need them in the evening when the metabolism is slower by itself.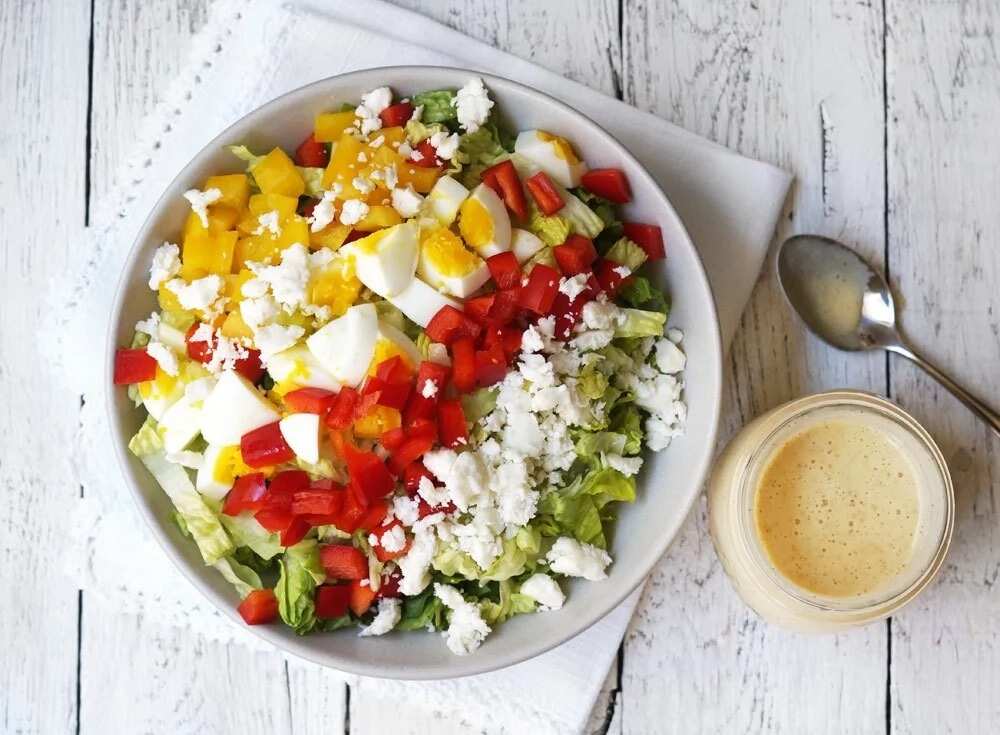 A good salad made of fresh vegetables can also be a great option sometimes. You can eat meat for lunch and make your evening meal out of fresh vegetables that will provide you with vitamins and a slender lean body. Choose vegetables that contain a lot of water like cucumbers, add some lettuce, tomatoes, avocado for the sake of vital unsaturated fats, celery stems for the aroma, and plenty of fresh greens.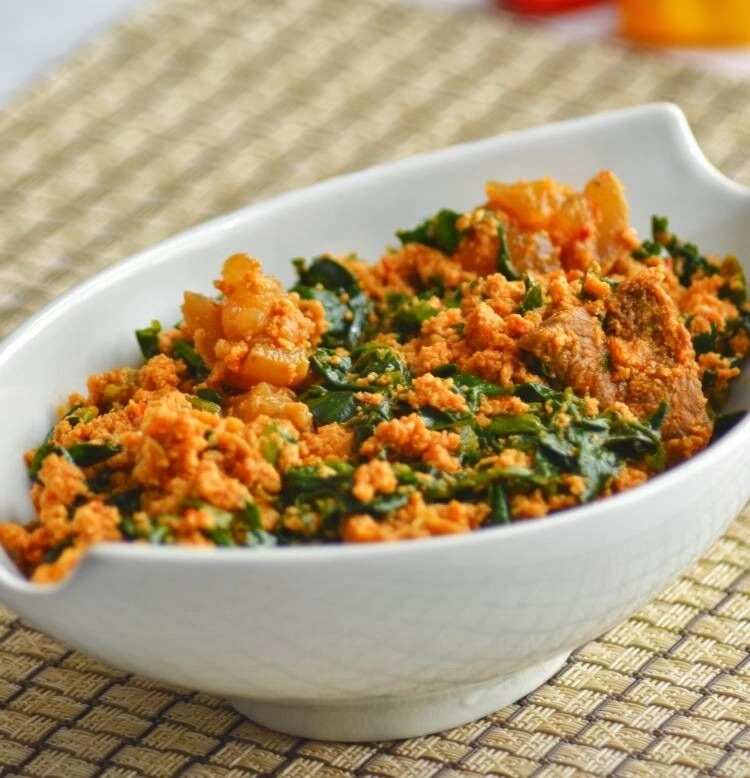 This soup can also be a great option for a dinner. In case you lead an active lifestyle and know for sure that you spend a lot of energy during the day, you can allow yourself some fufu with this soup. Some in this context means a little bit. Of course, it doesn't mean that you can eat like this every evening. Just allow yourself small delights from time to time to train your metabolism and your health will prove the correctness of this tactics.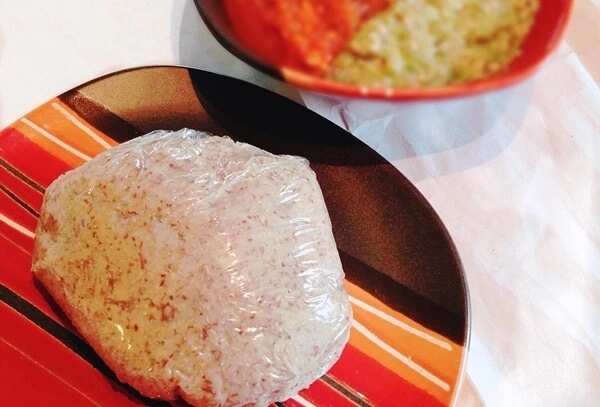 It may be hard to cook it right for a few first times and sometimes maybe hard to distinguish its true taste from the very first try but this is a good and healthy dinner option that deserves attention and a try. It's not that low in carbs but it's definitely better than eating a saucepan of rice in the evening or a big dish of fried potatoes. Try this meal and soon you will discover its advantages.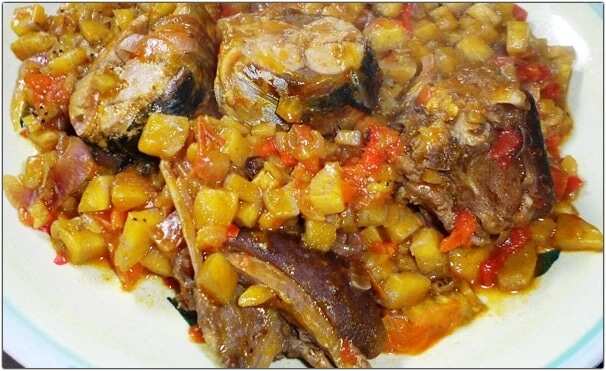 Porridge of plantain (unripe)
The idea is that the plantain is not ripe fully. This fact reduces the amount of calories you receive from this food and makes it suitable for the night. With other vegetables and spices, this porridge will be a nourishing and healthy meal in the evening when the body needs nothing but a proper rest.
The amount of yam you put into this stew should depend on the amount of energy you spend through the day. If you lead quite a lazy relaxed lifestyle, it's better to do without yam completely and eat only some stewed fish. In case you do sports or just do a lot of work during the day, you can allow yourself some yam for the satiation.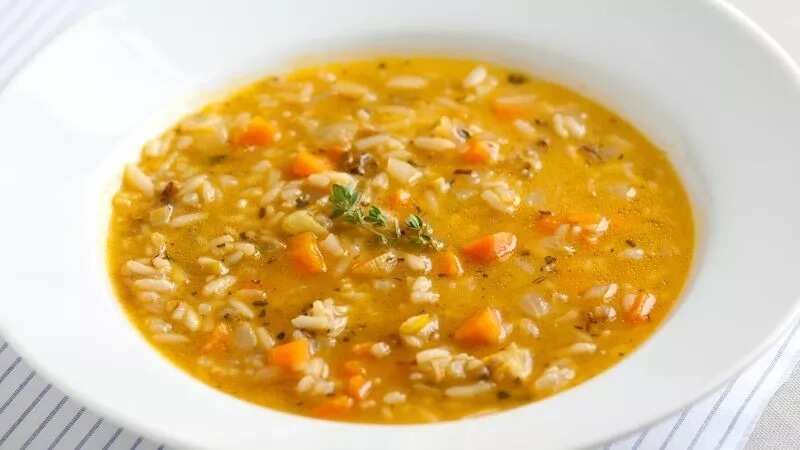 It's a perfect option for a dinner but, again, refuse rice if you know that you don't spend that much energy during the day to eat carbohydrates from the rice in the evening. In case you decide to do without rice, just add more vegetables to the fish and enjoy a juicy stew that will do you nothing but good.
This is a universal combination that works perfect as a breakfast, lunch, or a dinner. There's nothing too rich in it and it contains nothing harmful for the health. Feel free to enjoy the amazing sense of satiation this food gives at any time of the day and the health benefits it provides as a source of iron and protein.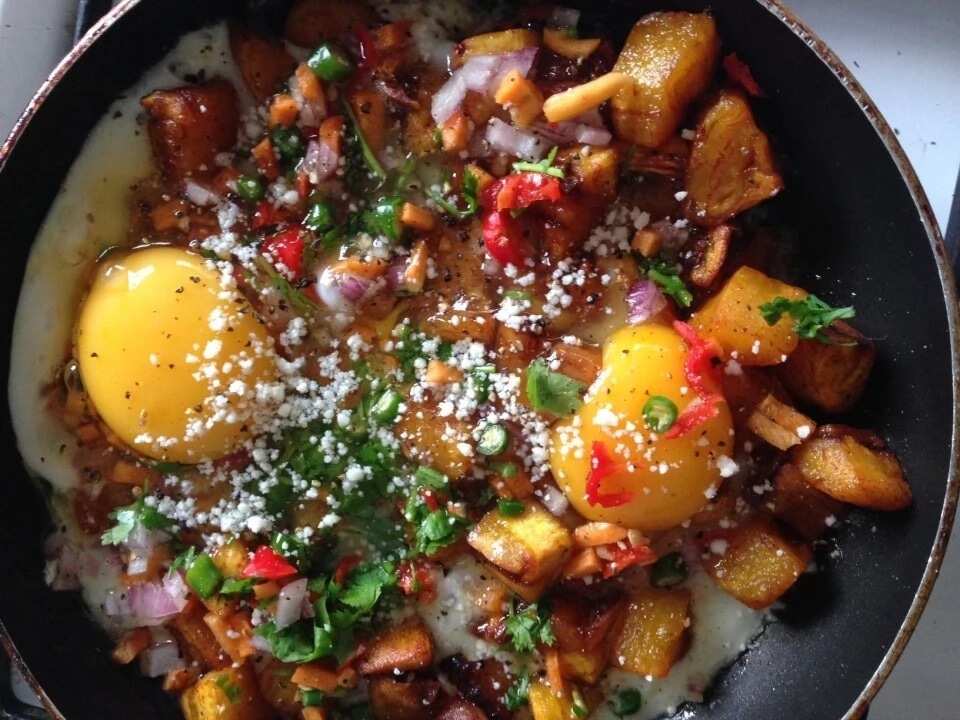 These are several ideas of healthy eating in the evening when the body needs rest and replenishment of the energy that has been spent during the day. Choose any options you like and create new ones of the same kind and you will discover the amazing benefits of eating healthy in the evening.
READ ALSO: How to cook beans porridge?