What are top 10 Nigerian delicacies?
Here we have Nigerian food delicacies. These dishes are favourite and highly popular for most Nigerians. Those who go abroad miss them so much, checkout the list and choose the tastiest example.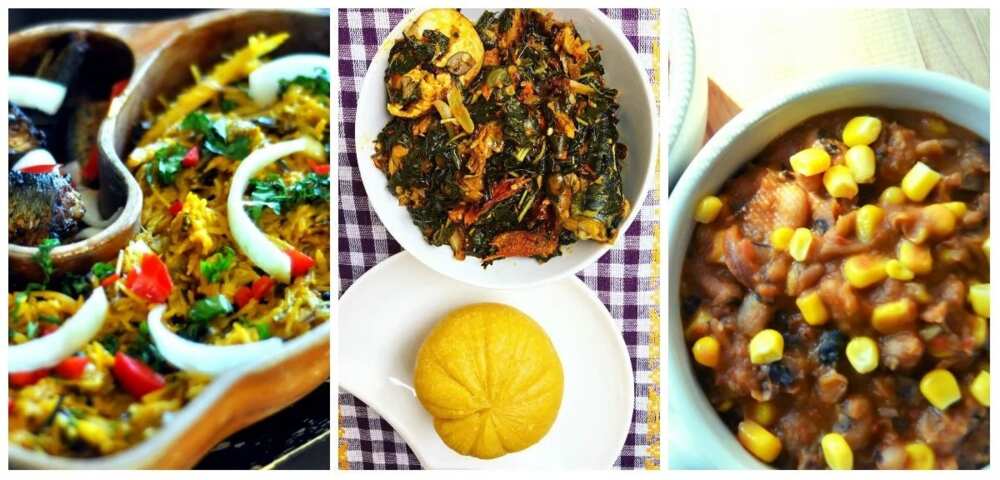 Nigerian delicacies you should try
Pounded Yam and Egusi Soup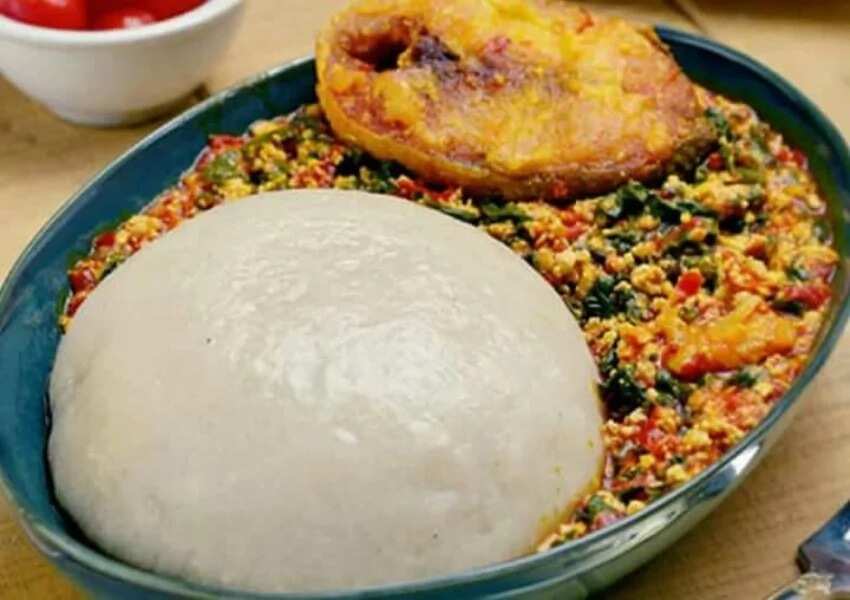 READ ALSO: Tribes in Nigeria and their food
Egusi soup should be eaten with pounded yam, this is a receipt of first Nigerian delicacy in our list. Pounded yam is easy to cook, it just should be boiled before pounding. It is also possible to use yam flour, but it doesn't give such a great taste as pounded yam.
To prepare Egusi Soup one needs ground Egusi, beef, stockfish, dried crayfish, Ugwu, and palm oil. The soup is thickened with ground melon seeds. It is often eaten with fufu and amala.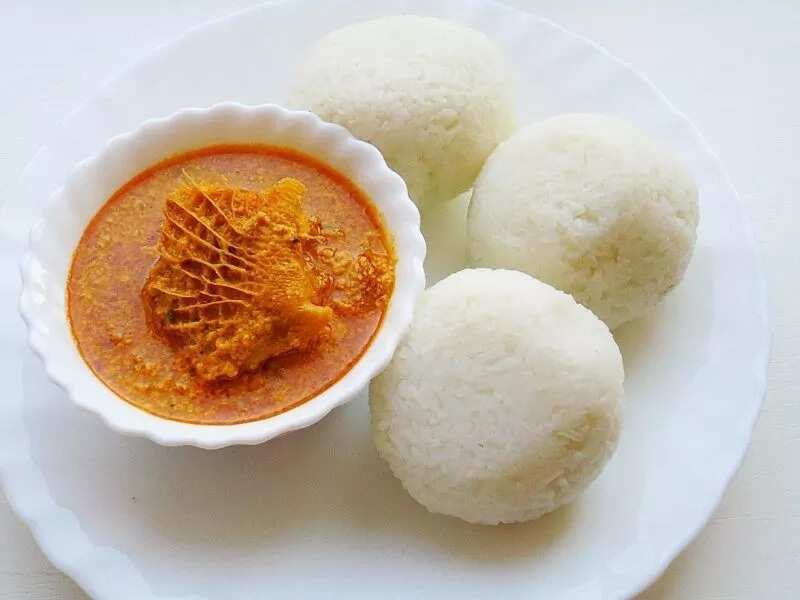 This dish is known as one of the most delicious in the cuisine of the Northern part of Nigeria. To prepare Tuwo one needs spicy sauce and short/medium grain soft rice. This is a favorite dish of Hausa people, and they miss it so much if they go somewhere abroad. Often the dish is served with such soups as Miyan Taushe, Miyan Kuka etc.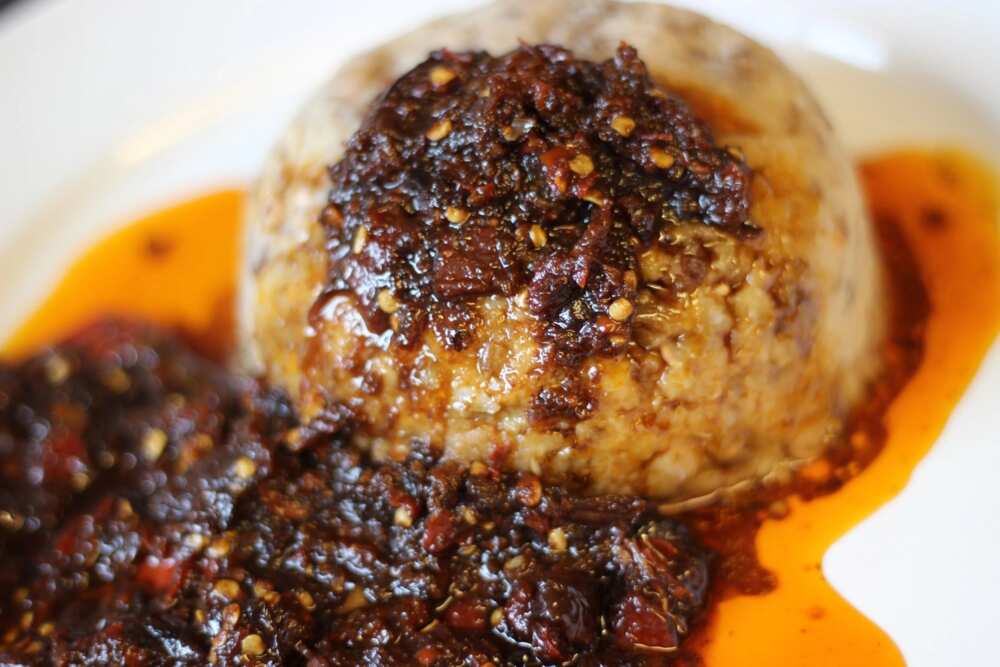 One more example of delicious Nigerian delicacies. This is the best dish for all beans lovers in Nigeria. The recipe requires to cook beans and prepare pepper sauce. Tasty sauce and softness made this dish so popular in Nigeria. One can also meet this dish as street food in Lagos and some others cities of southern states.
The meal is eaten with barely ground pepper and spicy tomato sauce. The local name of Ewa Aganyin is 'Ewa G. There also can be some additional ingredients, such as palm oil, onion, and crayfish.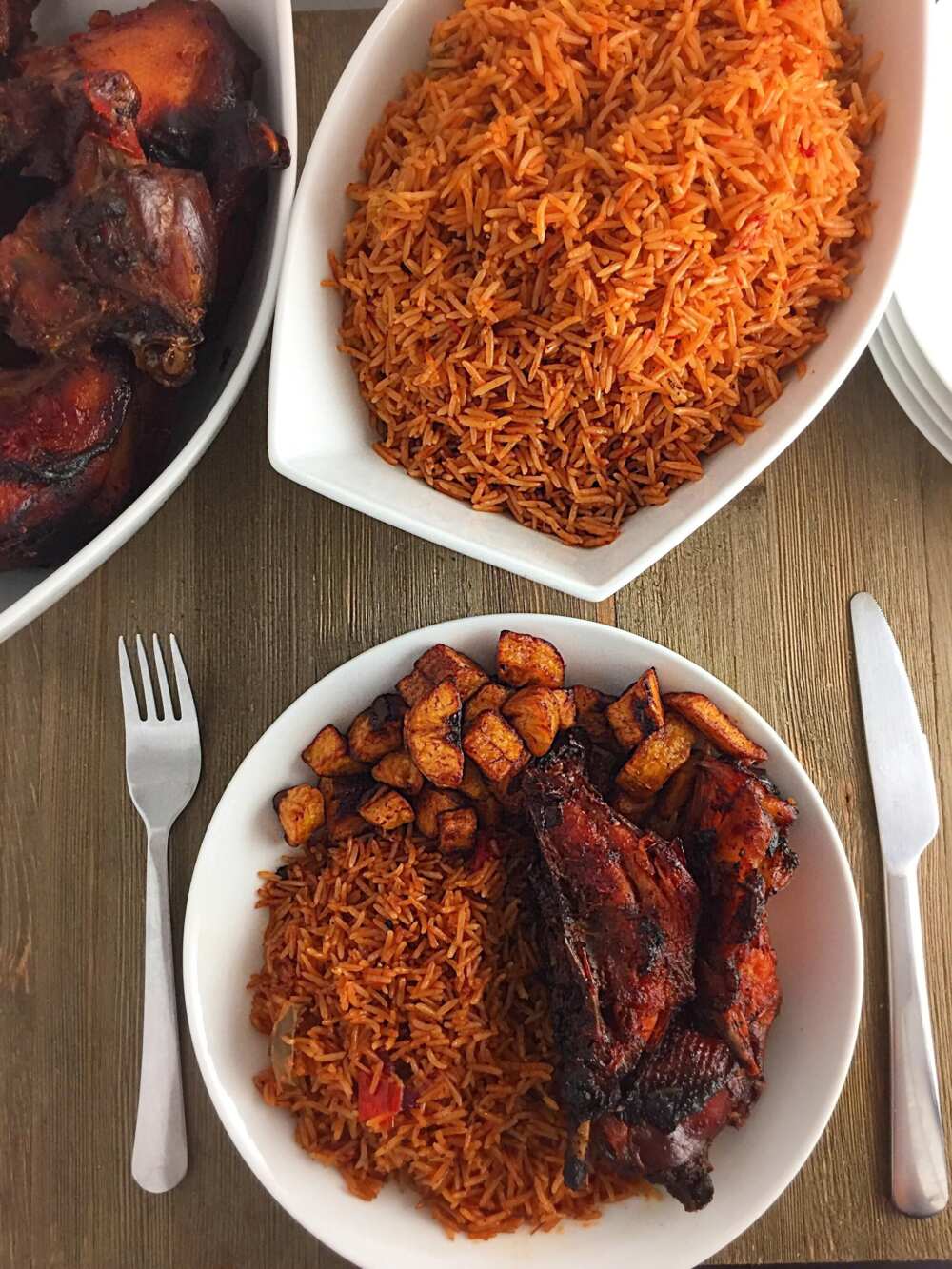 Unique aroma and taste are so different from any other type of jollof rice. Jollof rice originated from Senegal, but there is Nigerian version of the food that is called "party jollof rice". The meal has authentic in taste, and there are three methods to cook such rice: the hob, firewood and the oven method.
One needs such ingredients to prepare this rice: red bell pepper, plum tomatoes, atarodo, beef or chicken stock, onions, minced ginger, and other seasonings.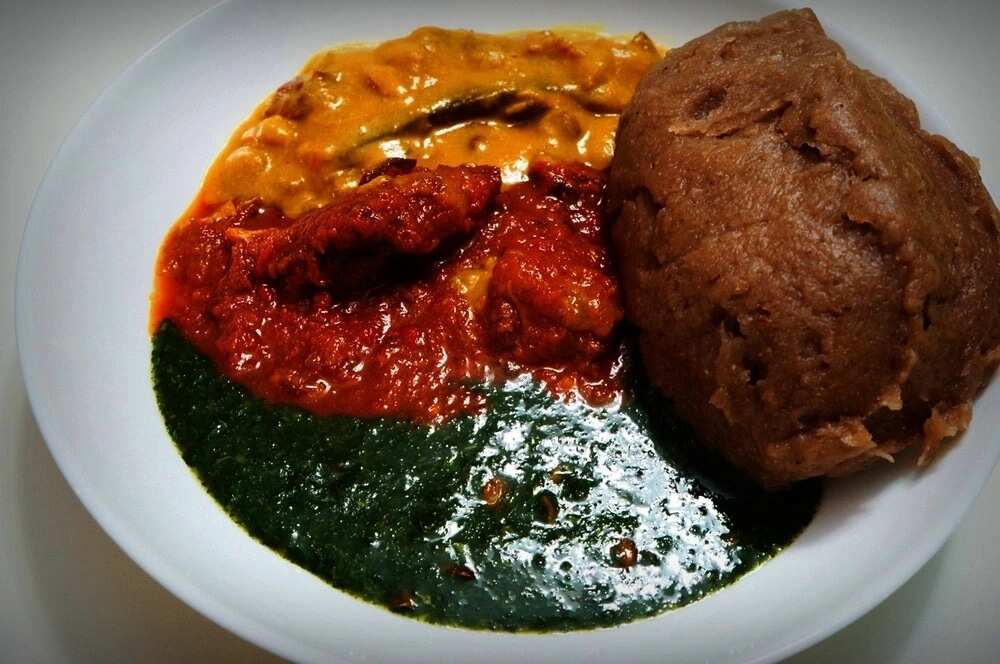 This is an example of classic Nigerian food that is popular in Yoruba tribe, especially in Oyo State. Ewedu leaf is known for nutritious qualities and health benefits. It has a delicious taste, especially when eaten Amala. The recipe is easy, one needs just 30 minutes to cook this delicacy.
Poundo-Cocoyam and Oha Soup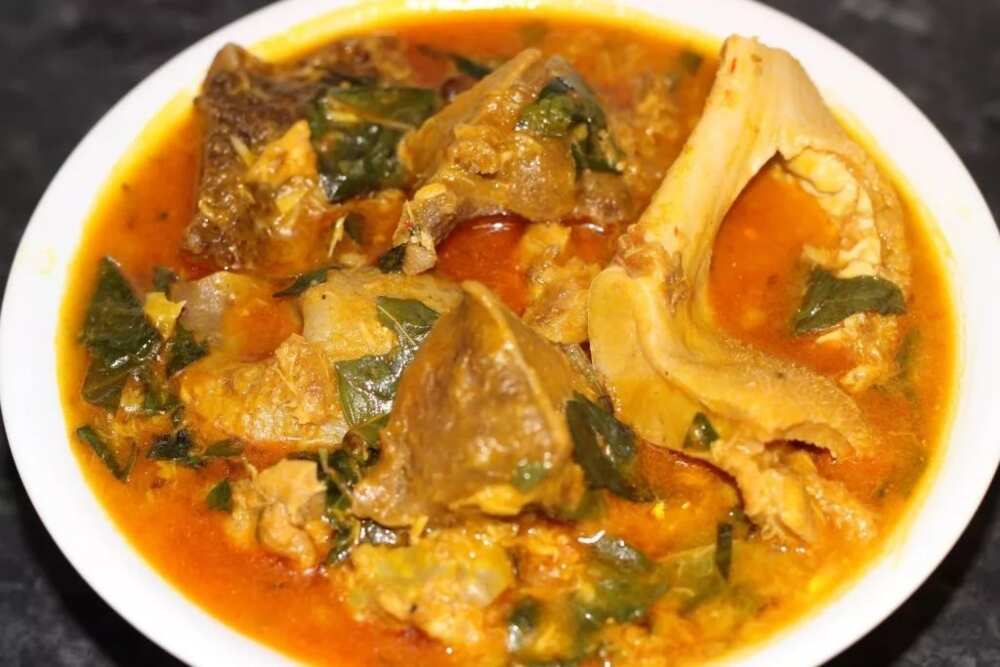 READ ALSO: Top Nigerian soups & stews recipes
This is a known delicacy of the Eastern part of Nigeria. Igbo families treasure this dish so much. The list of ingredients includes Ora leaves, corms cocoyam, red palm oil, assorted beef, assorted fish, pepper, ogiri igbo.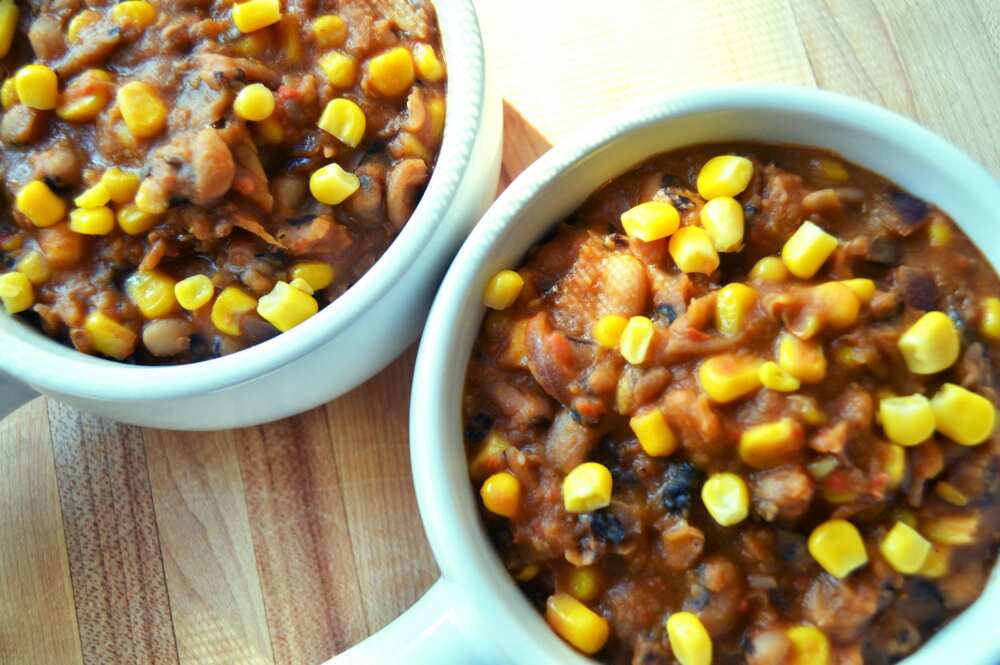 This dish is a combination of corn and beans that cooked together with the adding of spices and flavourful seasoning. The dish also called Corn Chaff. It can be prepared with smoked turkey, fish and/or chicken. The time of cooking is about one and a half hour.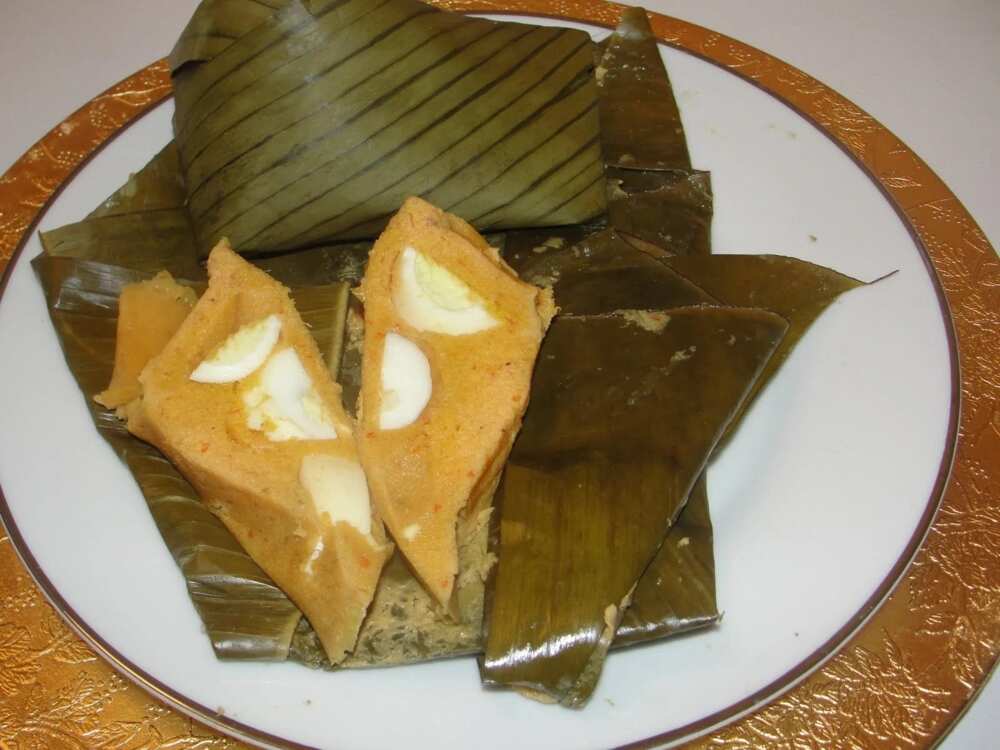 This is a type of staple food that is very rich in protein. This is a bean pudding that is prepared of a tasty combination of grounded pepper, peeled beans, onions. This healthy meal is very easy to prepare all the cooking process required less than one hour. See also: Types of snacks in Nigeria.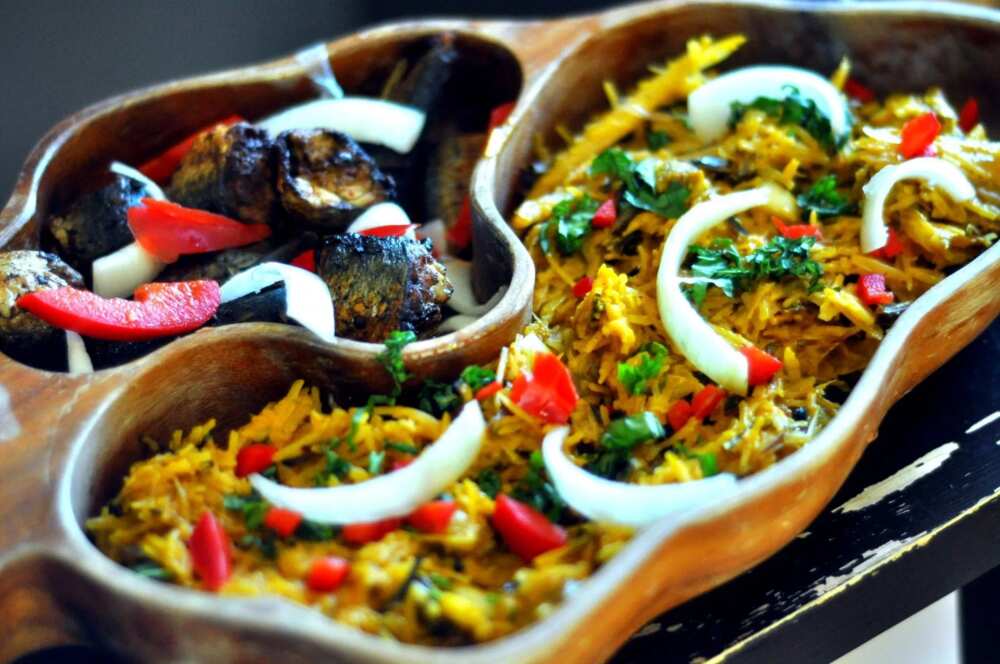 The dish is also known as African Salad it is good as a main meal or snack. It is a great dish to fills up your stomach in the tastiest way. The meal is popular in the Eastern part of Nigeria.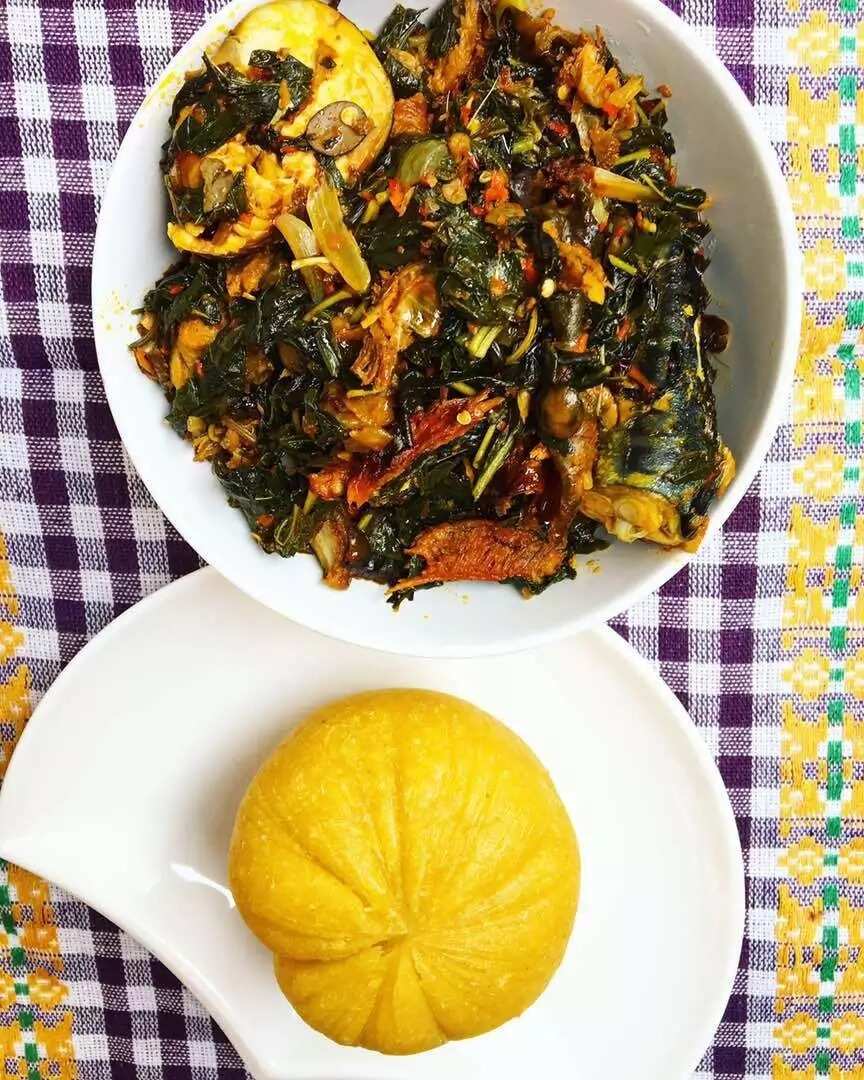 This dish can be considered as an alternative for Pounded yam, and it is much easy to prepare. It is usually eaten with Efo Riro (vegetable soup), that makes the dish even more delicious and nutritious.
Most of Nigerian delicacies recipes are known and easy, so you should definitely try all of them.
READ ALSO: Nigerian dishes: Igbo traditional cuisine
Source: Legit.ng