Wonders shall never end as a 74-year-old man returns home after 45 years of being declared dead by family members. Some members of his family disclosed that the man came back home on Monday, September 24.
It was further reported that Samuel Wambugu was 29-year-old when he fled his home in Nyeri, Gitundu, Kenya. The young man disappeared from home in 1974, after his father married a second wife.
Wambugu's sudden disappearance for many years made family members believe he was dead. On arriving his village, the 74-year-old man got villagers scampering as if they had seen a ghost.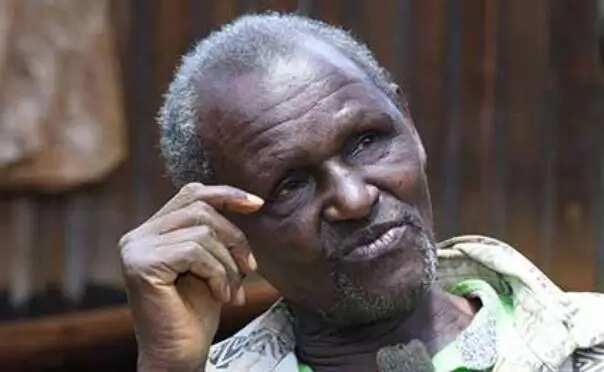 READ ALSO: I've seen Adam and Eve before - Bishop Daniel Obinim claims (video)
The man was reportedly received home by his 50-year-old cousin, Ms Bilha Wahiga, who opened the door for Wambugu but could not recognize him. She said: "I did not want anything to do with him until my mother came and recognized him. My mother knew him and confirmed that it is really him."
According to Daily Nation, Gitundu Assistant Chief John Waiganjo on Wednesday, September 26, disclosed that: "We checked his identification card, interrogated him and his relatives. Even some of his peers from childhood have confirmed he is truly the one and are very happy to welcome him home."
Wambugu who returned home looking frail and ailing disclosed that he left home after his father took in another wife. Adding that, he gave a bigger portion of land and treated him and his mother badly.
PAY ATTENTION: Best love tips and relationship advice on Africa Love Aid group!
Upon his returning home, his peers were dead as well as his elder brother. Wambugu was lucky to have met his sister alive but his father died five after he fled from home and his mother passed away in 1989.
On why he returned home, he disclosed that he was ill and was admitted in the hospital for over two weeks, he could not afford the bills so he decided to leave the hospital and return to his father's home.
Sad!
Jesus came here and took me physically to the third heavens| Legit.ng TV - on Legit.ng TV.