Hey, everyone, who is interested in details about the famous Nigerian celebrity Timaya! His story shows how to be a good father. Do you want to know the juicy details about Timaya baby mama? Keep reading the post.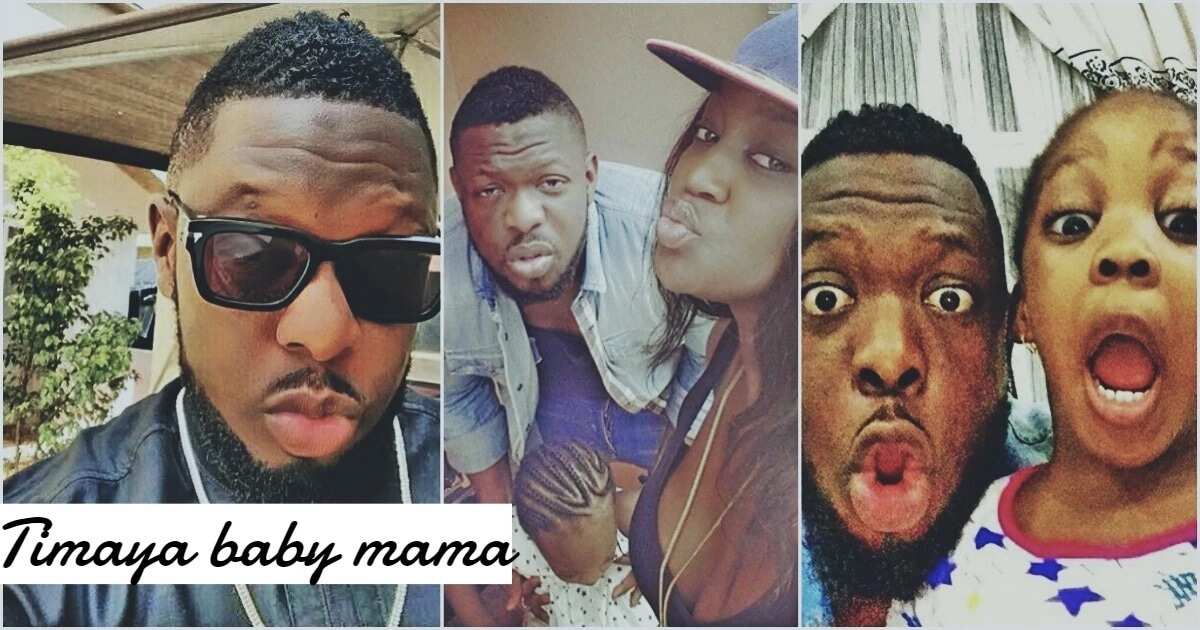 Is Timaya married?
The famous Nigerian singer is not yet ready to get married. Timaya believes he is too young for getting married. Also, the musician says that he is not prepared for marriage because he is not yet ready to sacrifice himself for any woman.
Timaya loves his family very much, but he does not think that marriage is the only way to prove this love. He does not want potential problems and misunderstandings to occur in case if his future wife will not be satisfied with his active lifestyle.
Timaya always recommended all his friends not to get married. In one of his interview he said:
"I am not getting married soon. My life is a journey. My career is my journey. I didn't lie to my baby mama when she was pregnant; I told her I wasn't ready to get married. I never said I wasn't going to get married. But at the moment, I am not ready. When she told me she was pregnant, I accepted the pregnancy. She told me she hoped I wasn't going to be like other musicians who had kids from different women. I told her no. My two kids are from same woman. I know what I am doing. I never knew I could love anyone the way I love my daughters. My first daughter is my best friend. I didn't know what I wanted when I had her. But I knew I wanted to rebrand. So I had to take off the dreadlock."
READ ALSO: Singer Timaya reveals he is done making babies
Timaya baby mamas
There is no much information about the baby mamas of the musician, but we have tried our best to find what is available on the topic. The musician is not very open about his personal life.
Timaya probably has failed to keep his promise not to have children from different women, because we know that as for now he is the father of three children from two baby mamas.
He was dating several years with his first baby mama Barbara until he met his second baby mama, however, people are not sure whether the current Timaya girlfriend and the second baby mama is the same person.
The public was able to see the photo of the toe of his little son, but no photos of the lady who gave the birth to that little bundle of joy.
Now people are actively discussing the current relationships of the musicians, especially after Timaya posted on his Instagram page. He captured the attention of his fans and the public by the comment under this photo. However, now you won't be able to find this photo on Timaya's Instagram, the musician has deleted it for the unknown reason.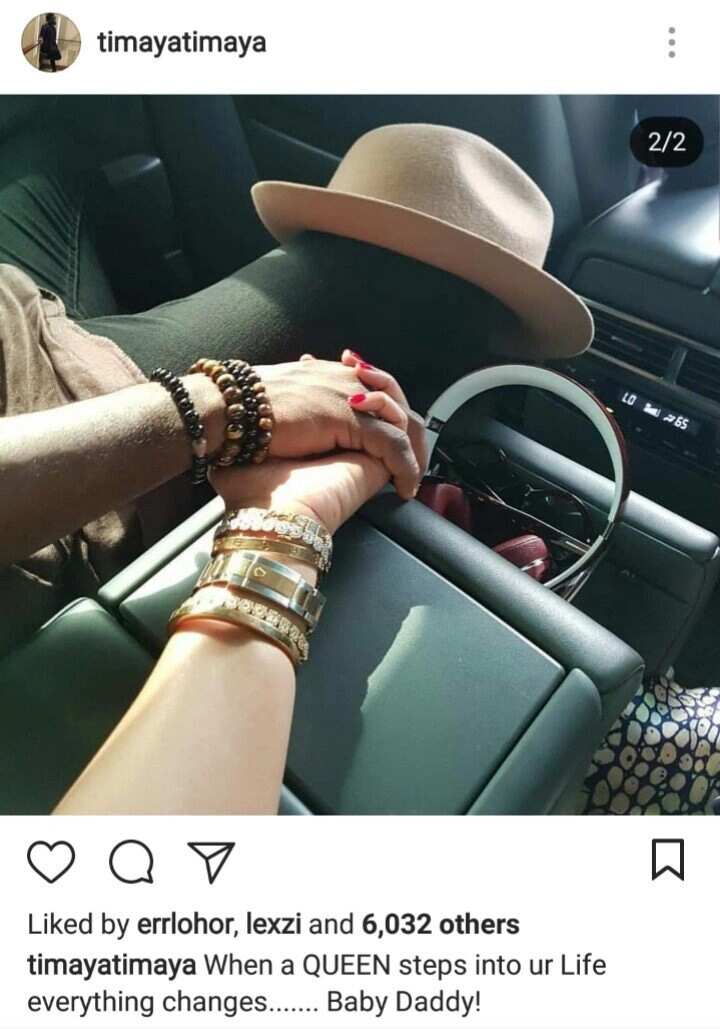 Fans began to make their own investigations and have learnt that the girl's name is Tama and she is engaged in decor. Also, people have found an interesting photo on her Instagram page; she called the man in the photo her king.
READ ALSO: Timaya welcomes bouncing baby boy with his second baby mama (photo)
Has our king really find a queen with whom he welcomed a little prince in July this year? Only Timaya can give us the answer, but he is silent now. Hope, he will unveil the truth to his loyal fans whether he is in serious relationship with Tama and she is the mother of his son or not.
Timaya baby boy and daughters
Timaya is a happy father of three wonderful children. Two daughters are from the woman whom the musician dated for several years. The older daughter`s name is Emma and the second cute daughter is Gracey. His latest relationships brought him a boy Emanuel, who was born in July this year.
"Fatherhood is life. Anything that is good comes easy. My music is my love and Emma is my life, so we are living it. Sometimes she tells me that "Daddy I don't like that song, take it off", and I will be like "why don't you like it?" I'm trying to grow my kids in the way of love just so that they can be real. If I have bad breath, my daughter can tell me, "Daddy your breath does not smell nice". Music and fatherhood is a happy life. I'm not living like I have to be serious because I'm doing music. It's the job but that's my life. I might just be doing music sometimes in the studio with my daughter but of course I'm a father, I know what is good for her at her age. So I can tell her "hey, It is bedtime now". I'm a responsible dad also."
That is, paternity is the best thing that has ever happened in his life. According to Timaya`s words, this step has changed his whole life and divided it into before and after, and as the consequence, his view on the life has changed significantly. Who knows maybe soon Timaya will change his opinion concerning marriage, probably the right woman will capture the heart of the man who denies marriage.
READ ALSO: Timaya house and cars