Twenty years ago, on September 4, 1998, students of Stanford University, Sergey Brin and Larry Page registered a small business in his girlfriend's garage, which is now known all over the world. Google is 20 today!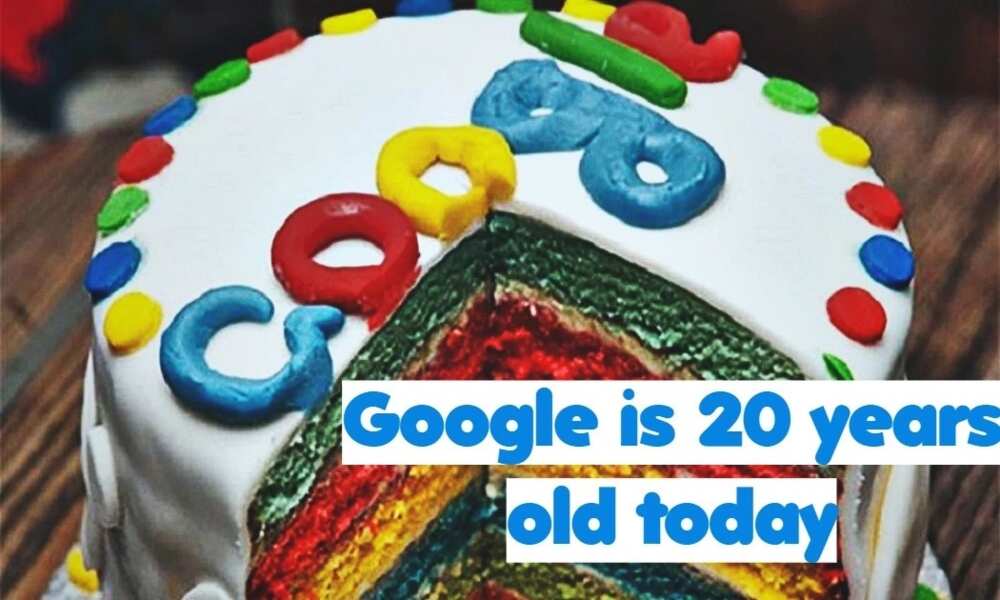 Google has moved from a private Internet company to a multinational corporation, engaged in a number of technology industries. Now it manages more than a million servers in data centres around the world and processes more than one billion search queries and 24 petabytes of user data daily.
Google services are one of the most popular in the world and are used all over the world every day, including, Gmail, Chrome browser, Hangouts, Google Maps, Translator, cloud storage Drive and of course, YouTube video hosting.
Also, Google has developed and continues to develop Android, which is the world's most popular mobile operating system, used by more than 2 billion devices. And the main site of the company - google.com is the most visited page on the Internet.
READ ALSO: Google Nigeria office in Lagos
In October 2015, the structure of Google underwent major changes. The company became part of the Alphabet holding company with an annual turnover of over $110 billion and became one of its divisions headed by Sundar Pichai, who has been with the company since 2004. According to Bloomberg, market capitalization of Alphabet is more than $850 billion and the holding is one of the five largest in the world in this indicator.
Since 2010, Google annually produces its smartphones, which until 2015 were called Nexus. In 2016, the company introduced the line Pixel, which currently includes two generations of smartphones and is preparing for the announcement of a third. Also, Google released several Nexus series tablets and later introduced the Pixel C tablet, Pixel Chromebooks (2013 and 2015) and Pixelbook. Google history is impressive!
READ ALSO: Google groups: what is it?
In which year was Google founded? Most are inclined to consider September 4 as the birthday of the company, although in Google itself employees think otherwise. The domain name was first registered on September 15, 1997 and in 1998 it was registered as a private company.
The official website of the corporation notes that the birthday of Google is celebrated on September 27, but why this date was chosen is unclear. The company began to celebrate its Birthday on this day only since 2006. In 2013, Google published a short statement that even the employees are not sure which of the known dates should be considered the official date of birth of the company.
We will stick to the position of the majority and congratulate Google 20 anniversary today September 27, 2018. In just twenty years of its existence, the company started by two American students has forever changed our lives. Thank you, guys!
READ ALSO: What service is from Google: Facebook, YouTube or Twitter?