A Nigerian woman recently weighed in on a highly controversial issue about cheating and just which gender should be permitted to engage in the act. According to this lady, while men are permitted to cheat, women are not!
A woman identified as Chijeli Ifeoma Kate on Facebook has come out to raise a strong argument. Her controversial discussion was centered on the prevalent trend of married and non-married women who cheat.
It has been largely insinuated that these women cheat because they want to compete with the men who make out with other ladies even while in a relationship. For Ifeoma, this act was very wrong as it was not in the proper place of the female gender to be unfaithful to their spouses and partners.
Ifeoma who took to a popular Facebook group called Rant HQ to make this point made this statement against the backdrop that men, on the other hand, could cheat. The reason for this, according to the woman, was that males were polygamous in nature.
READ ALSO: 19-year-old Nigerian lady says women should submit to their husband, social media reacts
In all, Ifeoma advised women not to compare themselves to men who have the 'license' to cheat and be unfaithful.
See her full post here:
"Women if you know you're going to cheat on your husband.... Pls don't marry.... Men are polygamous in nature..... Stop rubbing shoulder with men. A man can marry more than one wife.... But a woman can not...
If he's cheating, don't cheat back....cheating back is not an option.... There are other ways to deal with him.... Upcoming wives who can't stay faithful in marriage pls don't marry....Admin is serious u post it ma..."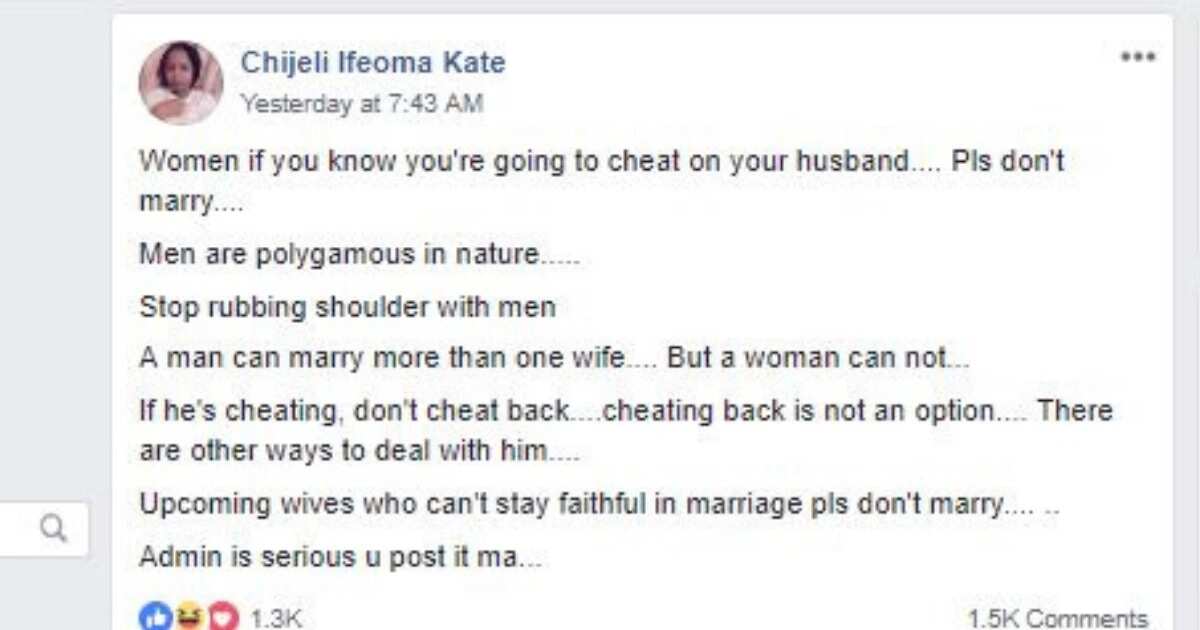 PAY ATTENTION: Get more Nigerian News on Legit.ng News App
The post of the woman has attracted quite a lot of comments from people. Most of those who addressed the woman's post were appalled by the ladies' defence of cheating men and how she did the opposite with regards to women.
See some of their reactions below: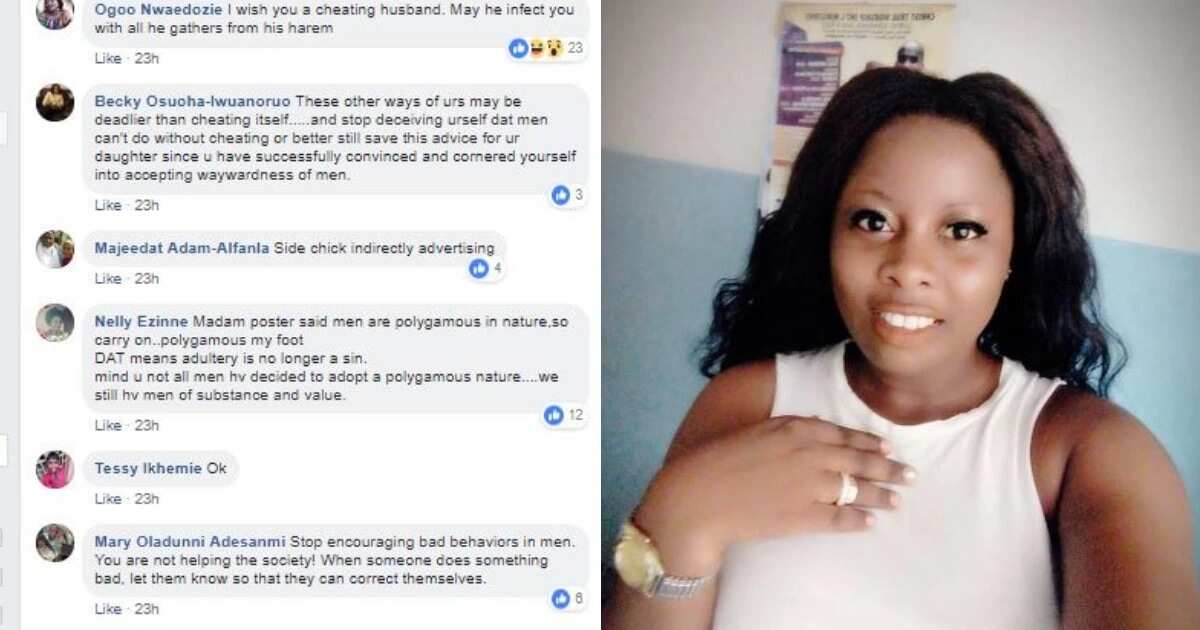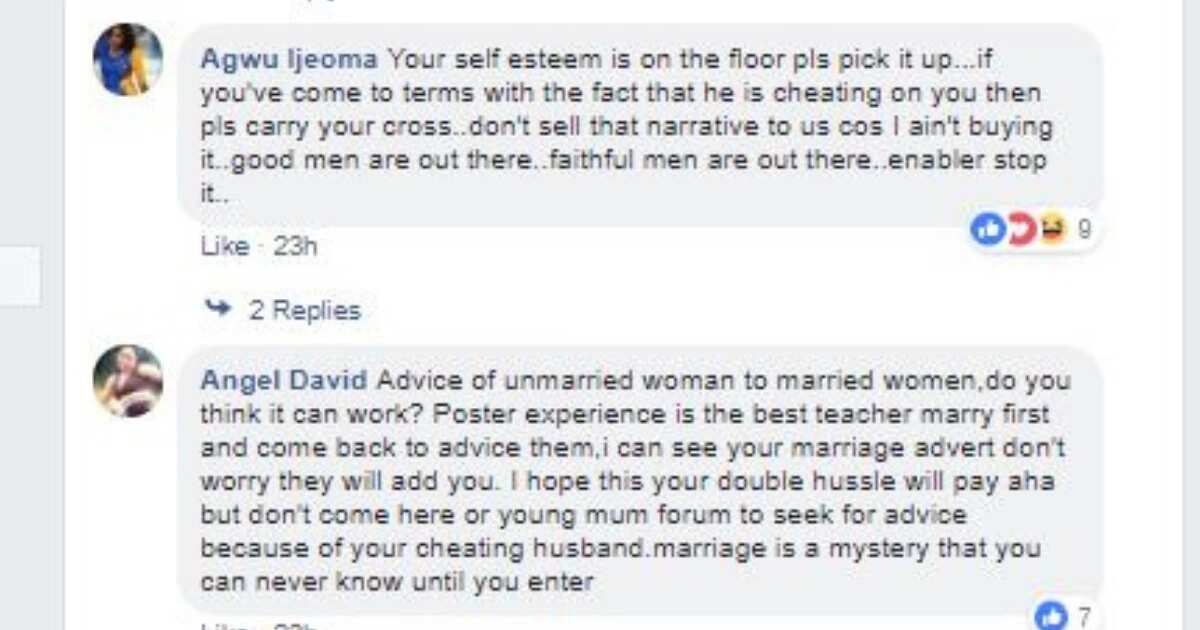 PAY ATTENTION: More relationship gist on Africa Love Aid
Why do women cheat? (Nigerian Street Interview) - Street Gist | Legit.ng TV
Source: Legit.ng