Owls are nocturnal birds who are known to adorn the night with their beautiful looks. But as lovely as these birds are, they represent a bad omen in the African society. This is especially when they are seen in the daytime.
A beautiful owl fell victim to the angry eyes of some Nigerians living in Agbaro, a place in Delta state.Upon seeing the bird rested on a tree in the day time, the residents of the area took it to be a bad sign.
Promptly, they looked for and found a means by which they could bring down the owl. Upon getting hold of the owl, these residents tortured it immensely before burning up the bird.
A particular person who was at the scene of the torture tried to stop it from happening but the people turned on him. When asked the reason for burning the bird, the residents said that it was the cause of the underdevelopment and evil occurence happening in the region.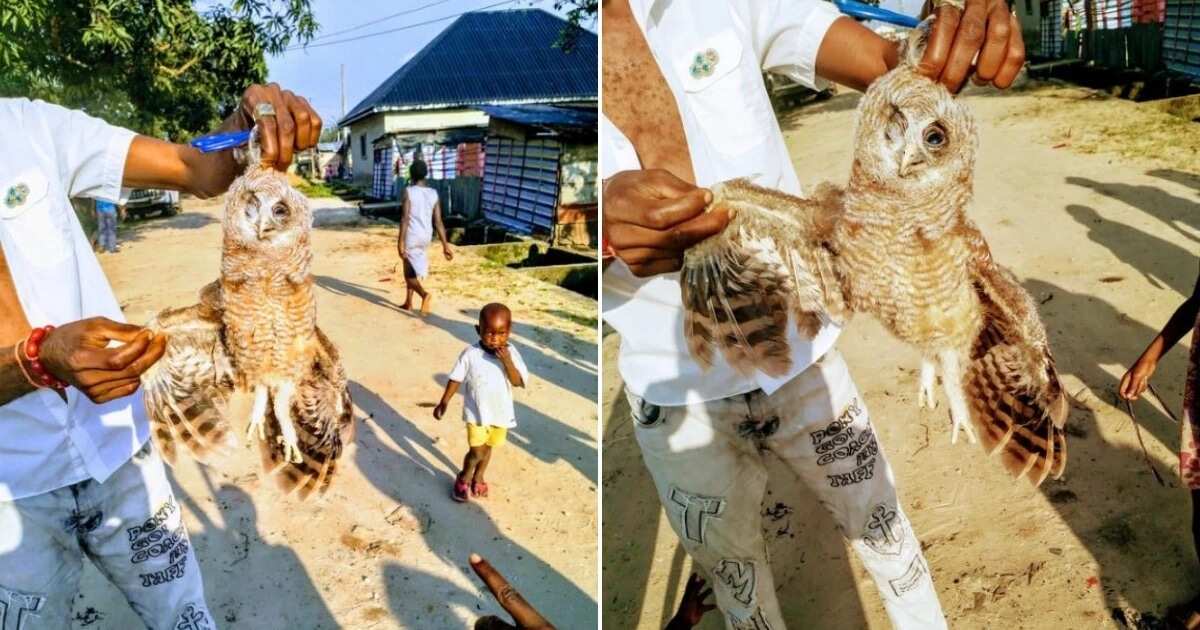 READ ALSO: Bird allegedly turns into woman in Port Harcourt (photos)
This man who could not contain himself when he saw what was being done to the bird took to a forum on social media to talk about what he saw as well as aks people's opinion on the matter.
See his post here:
"I was at agbaro Delta State earlier today when we spotted this bird on a tree. Almost the entire community were gathered and hell-bent on bringing it down claiming it's has been terrorizing the place for a while.
I initially pled that they spare it life but they almost turned on me so I rested my case. They finally put it down and killed this harmless creature.
I came to conclusion that the ignorance with the black man is caused by religion. We are been held back by the chains of religion. Your opinions are welcome. No insult please."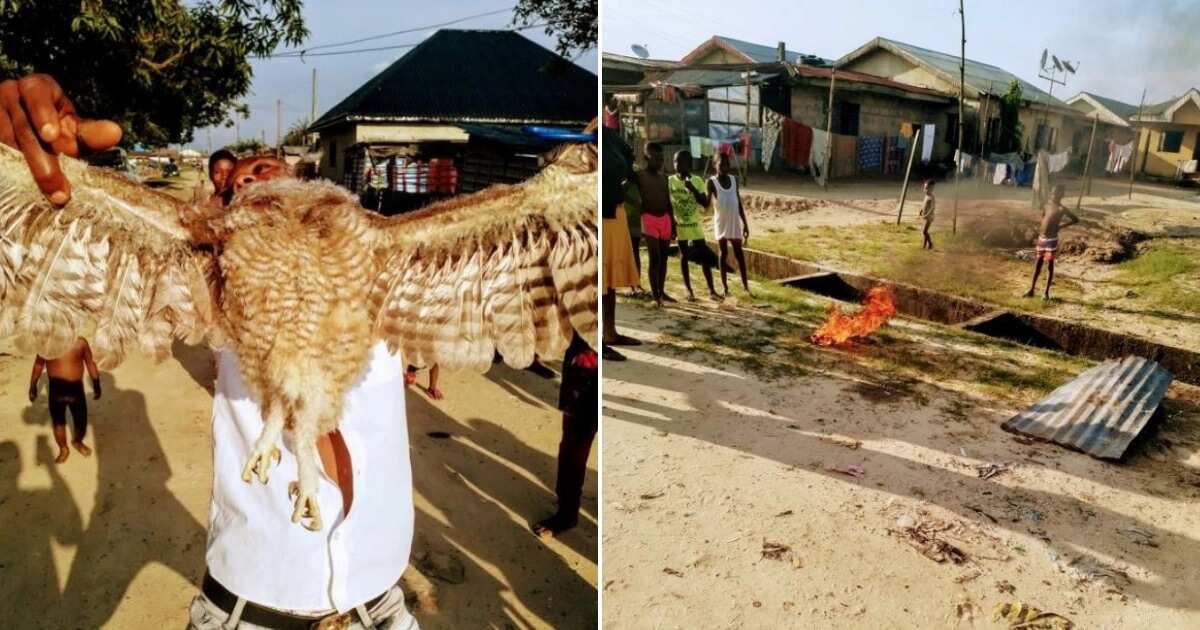 PAY ATTENTION: Get more Nigerian News on Legit.ng News App
Many people who saw the post and pictures posted alongside could not get past the bad treatment meted out to the bird. Some tagged it as a show of ignorance in the African setting while others saw it as the cause of the infiltration of foreign religion into Nigeria.
PAY ATTENTION: Daily relationship gist on Africa Love Aid
For all it is worth, a lot of Nigerians condemned the act of burning the bird and called it a violation of environmental rights and laws.
Cartoon Comedy: A Story Of A Duck Who Can Speak | Legit.ng TV