- Toke Benson-Awoyika says Aisha Buhari wanted her husband to reserve 50 percent of appointments into his administration for women
- Benson-Awoyika declares that the Ikeja federal constituency remains vacant at the House of Representatives because James Faleke had since gone to Kogi
- The assistant legal adviser to the APC in Lagos state, affirms that Lagos is seriously challenged and parts of the solutions must come from the federal government
The assistant legal adviser of the All Progressives Congress (APC) in Lagos state, Toke Benson-Awoyika, reveals a promise made by President Muhammadu Buhari recently as well as the challenges facing Lagos ahead of the 2019 elections. Speaking with journalists including Legit.ng's Eromosele Ebhomele, she also explains why she thinks the Ikeja federal constituency seat at the House of Representatives is vacant even though it is occupied by James Faleke
We understand you are currently in the race against an aspirant considered strong. What is your interest really?
There are some anomalies right now going on in Lagos and there are some issues that need to be brought on the front burner about Lagos. I believe that Ikeja should be the one spearheading those issues. Fortunately, I have lived in Ikeja, I play my politics in Ikeja and there is no other place better than Ikeja to represent.
What would the anomalies and issues you earlier talked about be?
Those issues bother on Lagos being the commercial capital of Nigeria. It's the most populous state in Nigeria whether you want to compare it to Kano or not. Then, the issue of 37 LCDAs and the 20 local government areas. Personally, I believe Lagos represents the diversity of Nigeria should actually have about 60 local governments directly from the federal instead of the 20 local governments.
Right now, Lagos is being shortchanged in my opinion because Lagos only collects revenue for 20 local governments. I will put the issue of the local governments aside, I'll go on to the revenue; about 65% of the VAT collected in the federation comes from Lagos. Do we get it back? I might begin to sound like my south south brothers and sisters on resource control. Why isn't Lagos getting a special percentage of that VAT? Those are the issues on the front burner that we need to address right now. I would also be interested in the issue of the girl child.
READ ALSO: My visit to Omisore is neither on political issue nor rerun election – Fayemi
James Faleke, your rival from the same APC is considered a strong force. As a woman, how prepared are you for the battle?
To me, the seat in Ikeja is vacant. We have an incumbent who has been in Kogi since 2016, who personally I do not think is representing Ikeja right now because Kogi is central Nigeria while Lagos is south west Nigeria. There is no way you can be partisan or political in Kogi at the same time in Lagos. So if the incumbent has moved to Kogi since 2016, it means Lagos has lacked representation in the last three and half years. I think such anomalies are issues that actually need to also be dealt with in our constitution, in our laws. We had the NBA conference few weeks ago and the issues of that came up. How can a person move from one part of Nigeria like that even though we want Nigeria to be one? It is immoral, it is illogical, it is absurd for you to have a candidate in Ikeja in 2015, in Kogi in 2016 and then in Ikeja in 2018. So our laws need to be reviewed to deal with such anomalies. So right now, there is no occupant of that sit for Ikeja at the House of Reps. That's my opinion.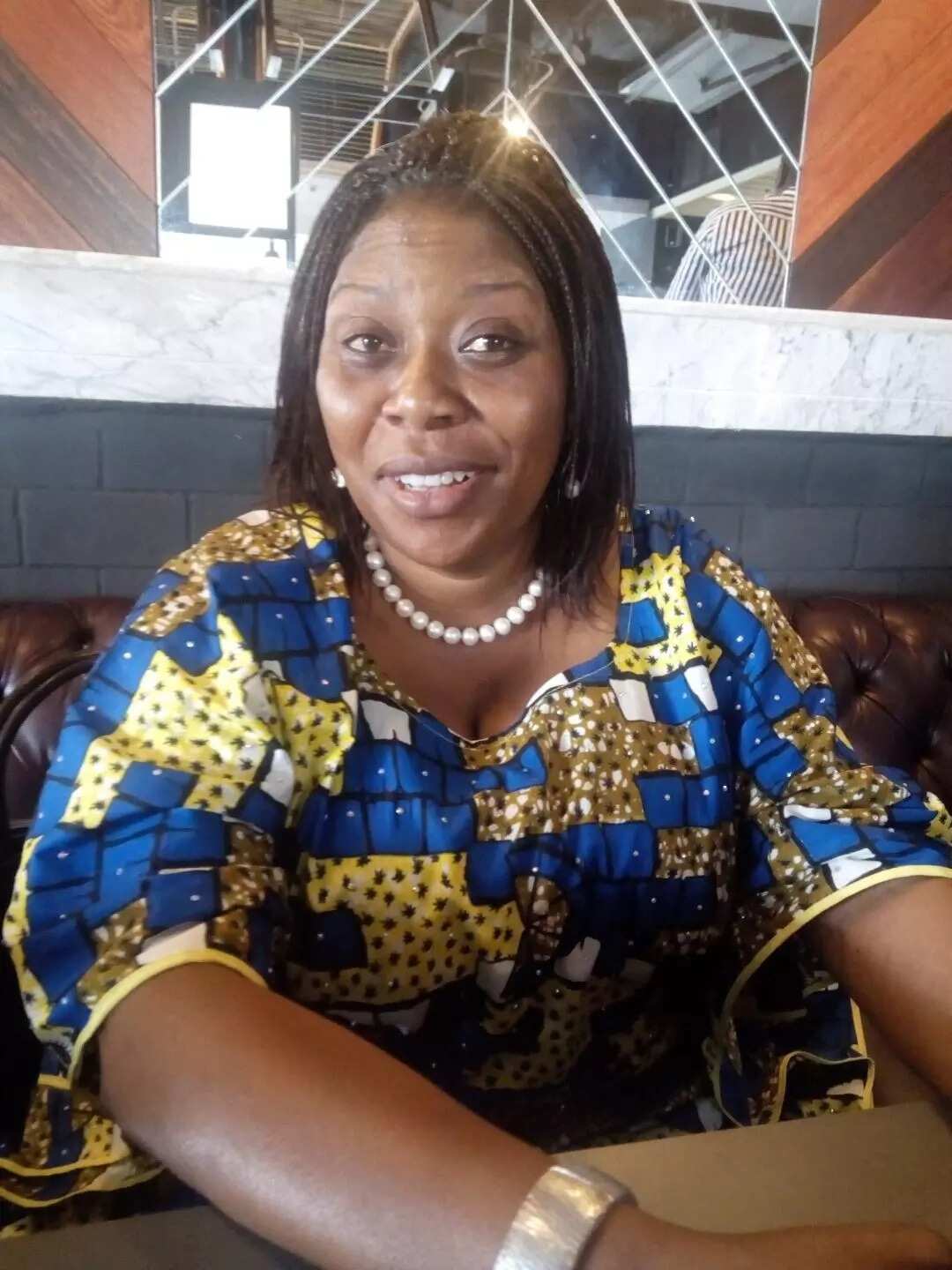 There have been cries for Lagos to be given a special status…
I do believe in special status for Lagos. Lagos, like I said, is the commercial nerve center of Nigeria. When Lagos coughs, Nigeria catches cold. The special status could also be brought into the issue of resource control that I about. We need to have a convergence of ideas on how to promote Lagos as a special entity within Nigeria. We cannot take out that 'federality' out of Lagos, because if I ask everybody here, we are probably all from different states, different ethnic backgrounds. So, obviously for Lagos to be recognised as a special state, revenue comes into play. I tell friends and colleagues when we get into arguments that the resources and the infrastructure in Lagos state are over stretched. Lagos is probably the most indebted state in the whole of Nigeria. The infrastructure is dilapidating; the major roads are constantly being overhauled because of the movement of goods and services. I will take the issue of Apapa-Oshodi express road; for as long as I can remember, we've always had an issue with that road because everything that comes into Nigeria comes in through Apapa. So why are we being neglected? I don't think it is illogical addressing the issue of Lagos as a special entity within the entity of Nigeria.
Do you think the laws on sexual abuse is adequate, because sexual abuse and molestation against the girl child seem on the increase?
READ ALSO: Buhari has promised that 30 percent of his appointments would be reserved for women - APC's assistant legal adviser
I won't say it's on the increase. I would say because of social media we are getting more aware of things that are happening within and around us. It has always been around us. I wouldn't want to address the issue of marital age in the north where they say according to Islam they can marry at age 13. To me, my 13-year-old is a baby. I would hate to see a man touch her. So the laws are actually there, but then we have to go to law enforcement. If a woman walks into a police station and says a man touched me, the first thing the police officer is going to say is: "You were badly dressed. You were dressed inappropriately." So how then do we begin to address such issue? We need a reorientation of our law enforcement. Women are actually ashamed to say I have been abused, I have been inappropriately touched, talk less of the children. The mothers don't even want the world to know that somebody has touched their children in a wrong way. So it has to do with our psyche as a people, our religious beliefs. We mix religion, culture and our laws, and there is supposed to be a separation between the state, and religion. In Nigeria, it's all so interfused that we can't separate those things.
Looking at Nigeria's political space today, it will be very difficult meeting the 30 precenet women affirmation. There is also this argument about the capacity of women to handle elected offices. Don't you think so?
I'm a lawyer by training, when it comes to capacity, I think it shouldn't be an issue for me to discuss, because we are all gentlemen at the bar and I have been trained to believe that whatever you can do, I'm superior to you. Fortunately, there was a conference of female political aspirants in Abuja last week which I attended; it was organised by the office of the first lady in collaboration with some NGOs. We were privileged to have the president as a special guest of honour. The chairman of my party, Comrade Adams Oshomhole, was also there. The president has affirmed that 30 percent would be given to the women.
The first lady was actually asking for 50 percent but the president said let us start with the 30 percent. My chairman Comrade Oshomhole said something which I hold tight. It was a lengthy quote, but I'd just take the last one where he said: "Ignore a woman, loose an election; ignore a woman, loose a nation." And he said charity begins at home. In his home state, they don't joke with him. They have women as local government chairmen, they have women as party chairmen, they have women commissioners. I met a young lady a few weeks ago who is actually the commissioner for environment and special duties. She used to be a special assistant here in Lagos, and right now she is the commissioner for environment and special duties.
PAY ATTENTION: Read the news on Nigeria's #1 new app
We have gone past the age of women being women affairs commissioner. I wouldn't take the job of women affairs commissioner because to me it's like, it's not only about empowering women, it's reducing the capacity of women. Why can't a woman be minister or commissioner for education. Women are more passionate about a lot of issues and at the end of the day you find out women actually outperform in their area of expertise.
Legit.ng earlier reported that some members of the ruling All Progressives Congress (APC) in Ikeja federal constituency, Lagos state, on Monday, September 17, staged a peaceful protest against the re-election of House of Representatives member, James Faleke.
I have evidence that they added to APC's votes| Legit.ng TV
Source: Legit.ng