Nollywood actors and actresses who are still single
We all are proud of the achievements that the Nollywood actors and actresses have reached in their acting career. So, who are the most popular single Nollywood actors and actresses? Find out in this article!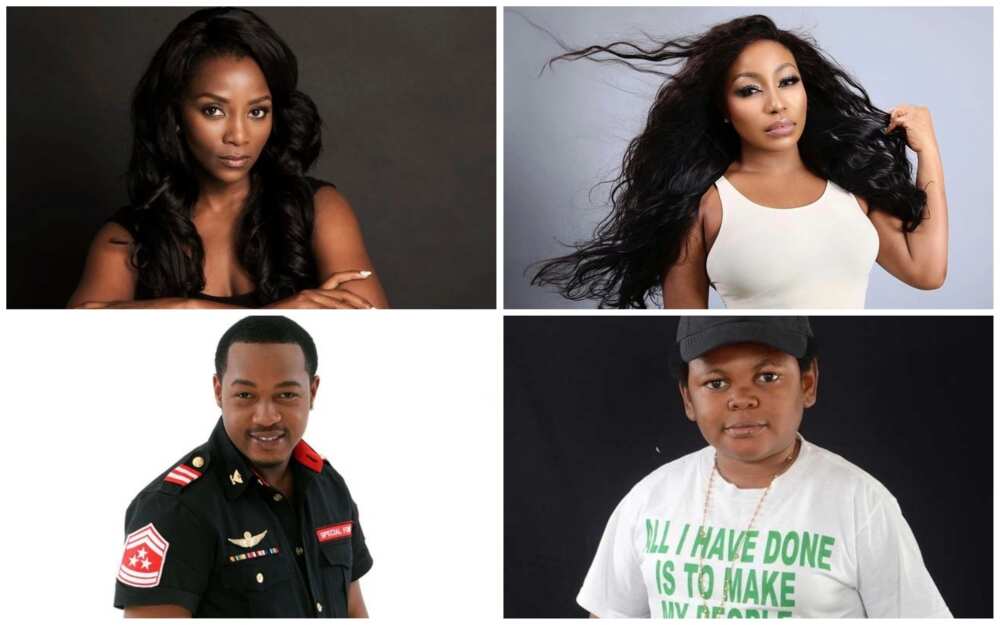 Single Nollywood actors and actresses
While some Nollywood celebrities have happy families and children, some are still searching for their love, or they just prefer to stay single and focus on their career. In this article, we will list some of the most popular and acknowledged actors and actresses in Nollywood who still have not found their significant other. Find out their status and all the most exciting things about these Nollywood stars!
1. Nonso Diobi
This charming actor who has won the hearts of many Nollywood movie fans is 42 years old. He was born on July 17th, 1976 in Enugu State, but he was raised in Anambra. Nonso was the youngest child in his family and had four older siblings. At a very young age, the actor started his own business, as he started selling clothes to his friends at school.
When he was fifteen, he was encouraged by the family to start his acting career. 2001 was the year Nonso was featured in his debut movie "Border Line", shot by director Adim William. However, the breakthrough movie that pushed Nonso Diobi's career was called "Hatred".
Nonso Diobi names Tonto Dikeh, Uche Elendu and Ini Edo as his favourite actresses. As for male actors and his main inspirations, he considers Ramsey Nouah, Yul Edochie, Mike Ezuruonye, and Frank Artus. Nonso Diobi has acted in more than 60 Nollywood movies, and aside acting, he is a director and a producer.
Currently, Nonso Diobi is not in a relationship, but he says that he is still trying to find his perfect second half and get married.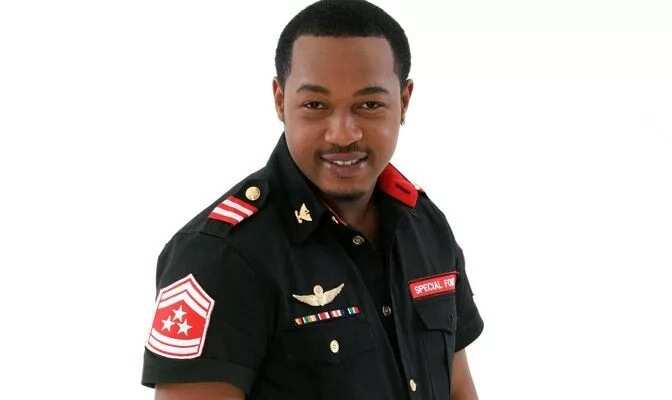 Photo: youthvillageng.com
2. Osita Iheme
The comedy actor who is loved by many Nigerians also belongs on our list. Osita Iheme's most popular role so far was the role of Pawpaw in the Nollywood movie "Aki na Ukwa", where he played together with Chinedu Ikedieze.
Osita Iheme is currently 36 years old, his birthday is February 20th, 1982. He grew up alongside four siblings, and while his birth state is Abia State, his childhood was spent in the town of Mbaitoli, Imo State. He graduated from Lagos State University, where he has a bachelor degree in Computer Science.
As of now, Osita Iheme has starred in many of Nollywood movies and won the multiple awards. He can play both comedic and drama roles, even though he is more famous for his comedic ones.
As for his personal life, Osita Iheme is still not ready to step into marriage. There were rumors about him getting married to Ghanaian actress Nana Ama McBrown, but this relationship was not confirmed.
According to Osita Iheme, he wants to focus on his job and does not want to get married just because of his age, or his Nollywood friends and colleagues getting married, or the society's opinion about him. He just wants to wait for the right person.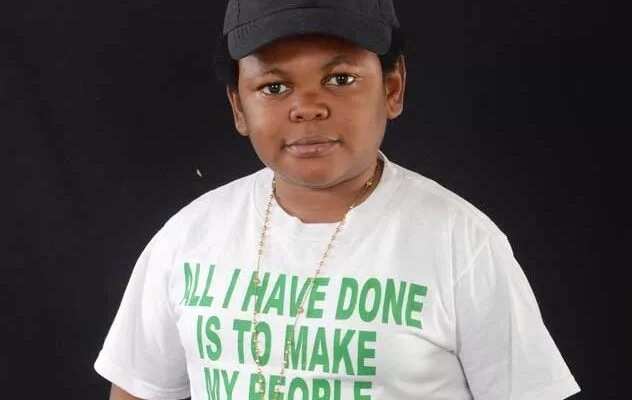 Photo: kemifilani.com
3. Rita Dominic
She is one of the most popular Nigerian actresses, who can easily play any role she is given. The award-winning actress was born on July 12th, 1975. She is 43 years old now. She was born in a royal family of Nwaturuocha, and was the youngest of four children.
Rita Dominic graduated from the University of Port Harcourt, where she studied Theatre Arts. Her first movie "A Time to Kill" came out in 1998, and since then Rita Dominic has acted in more than 100 Nollywood productions. She co-stars with all the most popular Nollywood actors, like Ramsey Nouah, Stephanie Okereke, Mike Ezuruonye, Ini Edo, Richard Mofe-Damijo, Olu Jacobs, and many others.
There were a lot of reports and photos of Rita Dominic getting married. However, a majority of the photos which the media use as evidence are simply photos from movies , where Rita Dominic plays a bride. In real life, she is still single.
The actress confessed that she wants her future husband to love her for who she is and not because she is famous, and revealed that she would never marry someone because of his riches either.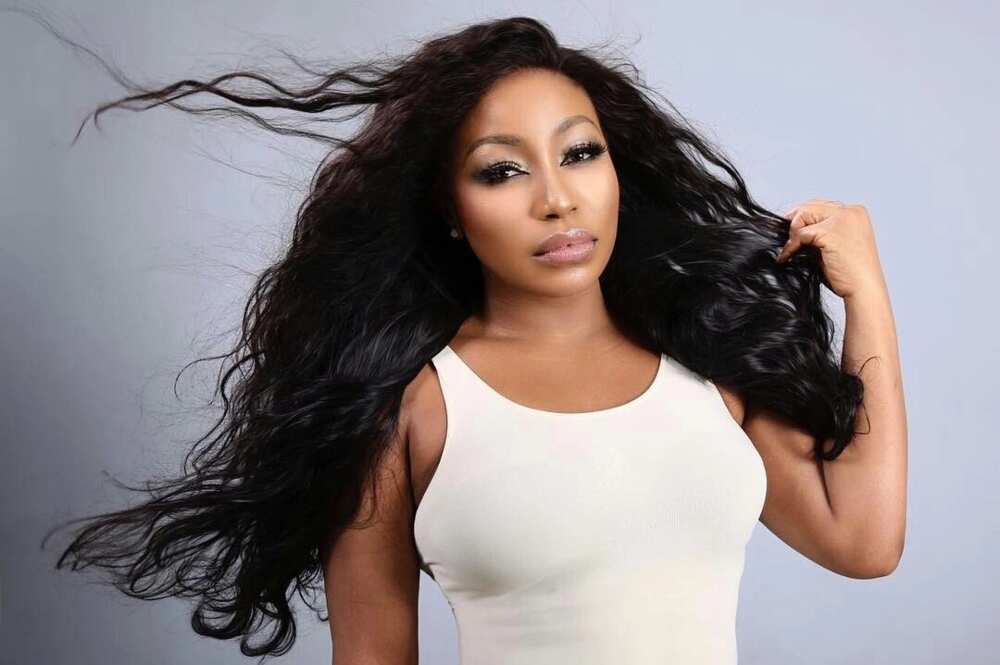 Photo: glamandessence.com
4. Sylvester Madu
Aside being a great Nollywood actor, Sylvester Madu is also a model, director, entrepreneur, producer, and philanthropist. He is now 43 years of age, as he was born on January 11th, 1975. Sylvester comes from a huge family of twelve children, and he discovered his interest in acting when he was just five years old.
Sylvester Madu graduated from University of Maiduguri, which is in Borno State. After completing his studies, Sylvester immediately joined Nollywood and started pursuing his acting passion. Now, he is one of the most brilliant actors in Nigeria and has a lot of fans who enjoy watching his movies.
Sylvester Madu is considered to be one of the most famous Nollywood bachelors. He does not really speak a lot about getting married, so it is unknown whether he is still looking for that perfect someone or just prefers staying single.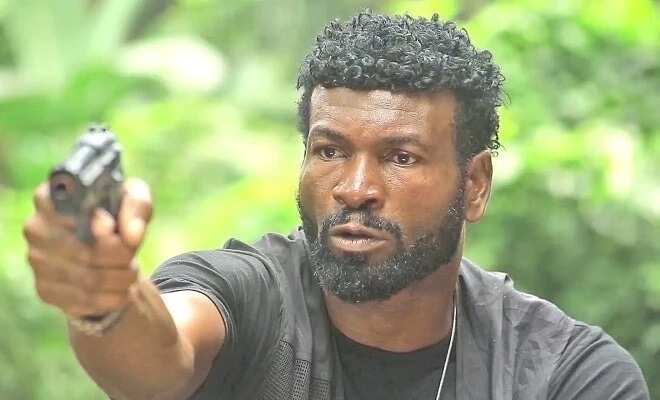 Photo: plusgist.com
5. Bimbo Akintola
The Nigerian actress, who has a rich filmography and is able to capture any emotion, is another person on our list. Bimbo Akintola is currently 48 years old. She was born on May 5th, 1970 in Ibadan, Oyo State. She dreamed about acting from the young age and successfully completed the Theater Arts program at the University of Ibadan.
The debut movie of Bimbo Akintola was "OWO BLOW", where she starred together with Femi Adebayo. This movie came out in 1995. Her next big work was "Out of Bounds." Critics and fans highly praise the talent of Bimbo Akintola, and she has been awarded multiple times for her ability to portray any character on the screen.
Despite her career successes, Bimbo Akintola was never married, and she did not have any children. She is strongly against the social stereotype that every successful woman should have a man by her side.
She sees nothing wrong being single and encourages women who want to have biological children to have them regardless of their marital status, as she believes that single mothers can successfully raise their children if they are emotionally and financially stable.
Bimbo Akintola confessed that most of the Nollywood actors are like brothers to her, and this is why she was never interested in dating them.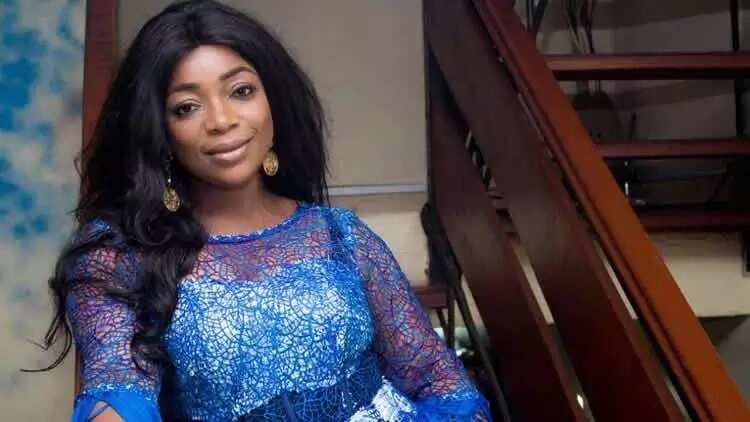 Photo: informationcradle.com
6. Frederick Leonard
This good-looking actor is also single, and it is really hard to believe, knowing how charismatic he is. He is one of the leading stars in Nollywood, and he has made a successful career for himself in the industry. He is 42 years old. He was born on the May 1st, 1976, in Anambra State, and grew alongside his younger sibling. He graduated from Biochemistry in the Kaduna Polytechnic University but later understood that his real passion is acting.
He began acting in 2008, and this was the year when his debut movie "Indian Doctor" came out. A year later, the TV series "Disclosure" was released, which became a huge hit and exposed Frederick Leonard's talent to the prominent Nollywood producers.
Frederick Leonard is a very passionate person, which is what gains him so many awards. He is completely focused on his fruitful career, and according to him, he is not ready to step into the marriage yet. However, he says that his ideal woman should understand him, and his main requirement for his possible marriage is that their personalities would not clash in everyday life.
Frederick Leonard was linked to the actress Kay Samuel because their wedding was documented in photos and many people assumed it was real, but this wedding was simply for the new movie where Frederick co-starred.
READ ALSO: 10 most handsome Nigerian actors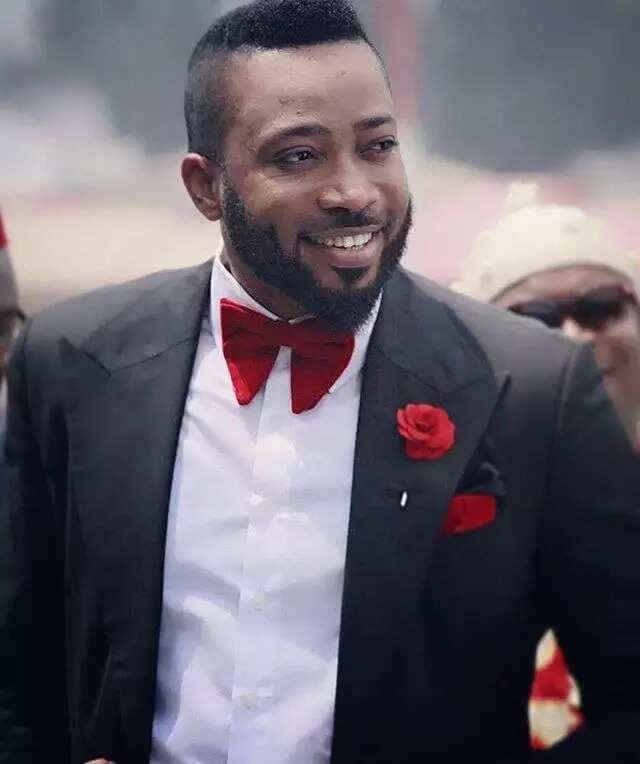 Photo: pulse.ng
7. Kate Henshaw
This actress is one of the celebrities who make Nollywood proud with every new production. She was born on July 19th, 1971, which makes her 47 years old. Kate was born in Calabar, Cross River State. She is the oldest of four kids in her family. The future star has a medical education and worked at a local hospital in Bauchi State. Still, she never forgot about her desire to become an actress.
Her first audition was for the role in the "When the Sun Sets", which she got and later nailed. This movie was her Nollywood first major appearance, and later, she appeared in more than 45 different productions, winning multiple awards for her acting talent.
Kate Henshaw is currently single, but she used to be married. Her husband was the British man named Roderick James Nuttall. They have been together for twelve years, but in 2011, their marriage crashed.
Kate and Roderick have a daughter, Gabrielle Nuttall. The actress is currently taking care of her daughter on her own and is not rushing into another marriage anytime soon, as her priorities are her acting career and Gabrielle.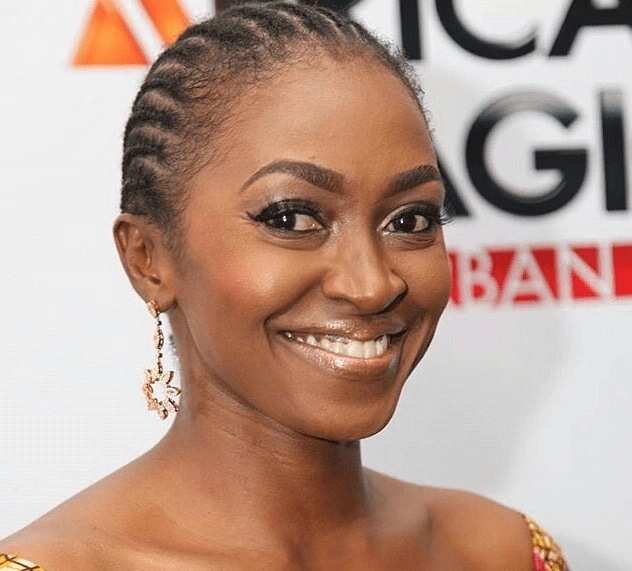 Photo: tvcontinental.tv
8. Eucharia Anunobi
The popular Nollywood actress Eucharia Anunobi is a movie producer and pastor. She was born on May 25th, 1965. Currently, Eucharia is 53 years old. Her birthplace is Owerri, Imo State. Eucharia Anunobi has a degree in Mass Communication from the Institute of Management Technology in Enugu.
She then got another education in the University of Nigeria, Nsukka where she studied English Language. Her first prominent role was in the series "Glamour Girls" in 1994. Acting turned out to be the occupation of her life, and she starred in more than 90 other movies, which include her most famous productions "Abuja Connection", and "Letters to a Stranger". Now, she serves as a pastor at the church in Egbeda.
Eucharia Anunobi is not in a relationship. She got married to her first husband, Charles Ekwu, in 2000, but they divorced in 2006, following by the actress suing Charles for 100 million Naira. Unfortunately, in August 2017, Anunobi's son passed away, he was only 15 years old.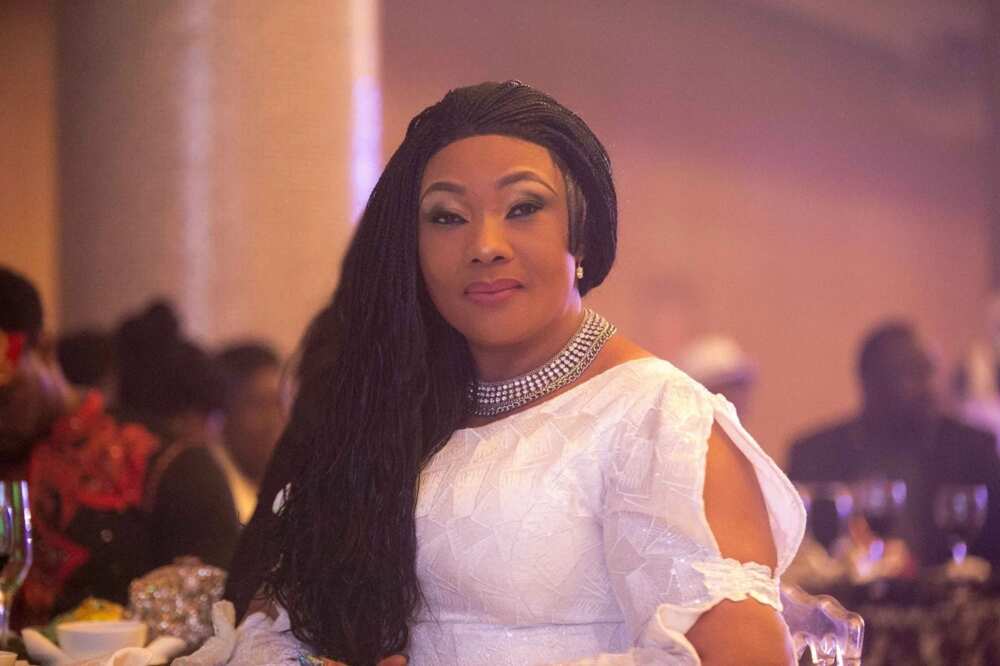 Photo: dailypost.ng
9. Franca Brown
For Nigerians, Franca Brown will always remain the superstar of the 80s, and will be remembered by her role of Mama Efe from the soap opera series "Behind the Clouds". The famous actress is now in her 50s, but she is still a single woman. She has a degree in Law from Ahmadu Bello University, and later she got two degrees from the University of Jos: Bachelor's in Theatre Arts and Masters in Law.
She is considered to be one of the Nollywood industry pioneers. Aside acting, Franca Brown is also a talented Nollywood producer. She is involved in many other businesses, like legal contract work, and purchasing and selling decorations. She also presents a cooking competition program where people can win money by making meals.
Franca Brown is still single and prefers to leave her personal life private. She says she believes in marriage, as she saw the example of her parents. However, in her life marriage is yet to come and she is not too concerned about being single, as she thinks that God has a perfect time for everything. Franca says that she is always ready to get married as long as there is a right person in her life.
READ ALSO: Top 10 richest Nollywood actresses in 2018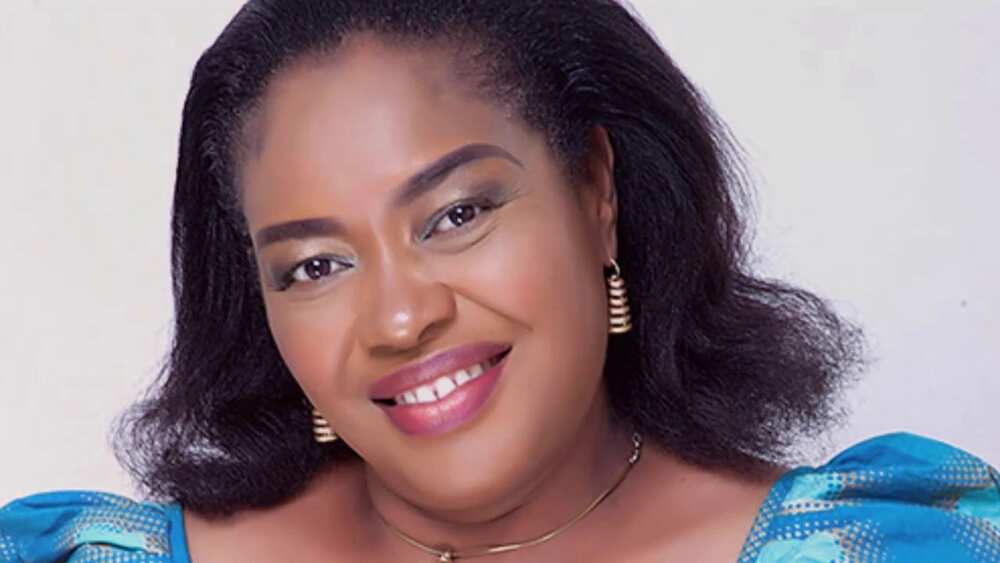 Photo: YouTube.com
10. Genevieve Nnaji
The beautiful actress Genevieve Nnaji who is loved by many movie enthusiasts is also still single, even though new gossips about her always appear on social media. Genevieve Nnaji is 39 years old – she was born on May 3rd, 1979. Her place of birth was Mbaise in Imo State.
She was into acting since the very young age – she even was a child actress and appeared in the popular soap opera "Ripples". Genevieve Nnaji graduated from the University of Lagos, where she pursued Creative Arts. During her university studies, she began attending acting auditions in Nollywood.
She has risen to become one of the most prominent and highest-paid Nigerian actresses, and appeared in more than 80 movies, winning plenty of awards for her roles. Oprah Winfrey even called her "the African Julia Roberts." She also did some modeling for the commercials and launched her own clothing line, the profits from which she donates to charity.
Genevieve Nnaji has been linked with many stars. However, the actress is still single, as she did not officially confirm any theories about her being in a relationship. There were reports about her being married to the man she once posted a photo with on Instagram, but these are still just rumors.
The actress does not really disclose her personal life to the media often. Genevieve Nnaji has a daughter, Theodora Chimebuka Nnaji, whom she gave birth to when she was 17 years old. Theodora is now 22, and she is just as beautiful as her mother.
READ ALSO: Is Genevieve Nnaji married?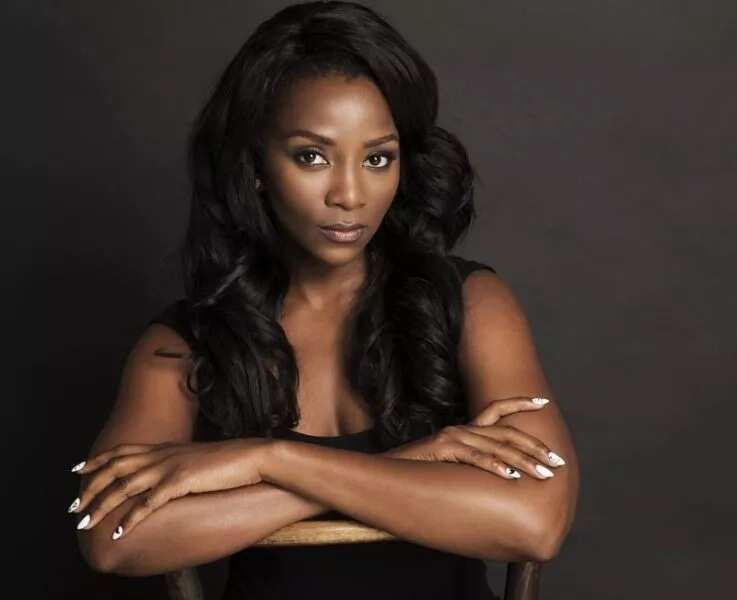 Photo: naijanews.com
You have just learned basic information about 10 Nollywood celebrities who are still single. We them the very best in their careers and personal lives!
READ ALSO: 8 Nigerian actors and actresses in Hollywood
Source: Legit.ng