God works in miraculous ways as he rescues a 17-year-old teenage boy from the sea. Identified as Aldi Novel Adilang, the Indonesian boy disclosed that he spent 49 days on the sea living in a fishing hut before he was rescued.
According to BBC, Adilang disclosed that this is not his first survival story but his third and the longest time so far. He added that he was working on a floating fishing trap when suddenly one of the seabed (ropes) snapped and sending him adrift.
The young boy added that during the first few days, he survived on his food supply which only lasted him a week. This took place near his parent's home in the city of Manado, North Sulawesi.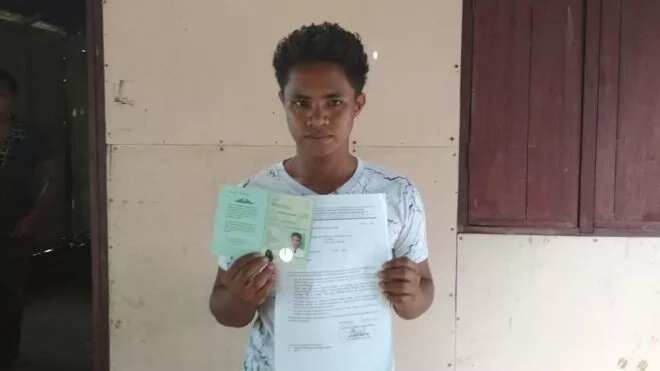 READ ALSO: Young girl sends love letter to male corps member teacher
Adilang's father said: "My rompong's rope snapped after it rubbed against my friend's romping. Unfortunately he was asleep so he didn't know I was adrift. Rice, clean water, spices, cooking gas, and other supplies ran out."
The 18-year-old boy also said: "To survive I caught fish and burned the rompong's wooden fences to make a fire for cooking. I even ate raw fish."
He admitted that at some point on the sea, he considered killing himself but reading the Bible and singing Christian songs helped him stay alive. Adilang further explained that on August 31, he sighted a ship carrying coal and the only thing he could do was shout 'Help! Help!. He was rescued afterwards by the Panamanian-flagged vessel who gave him clothes and water to drink.
Every week he will be brought fresh food supplies, water, fuel as someone from the company comes to collect fish. He was paid $134 (N48,508) monthly.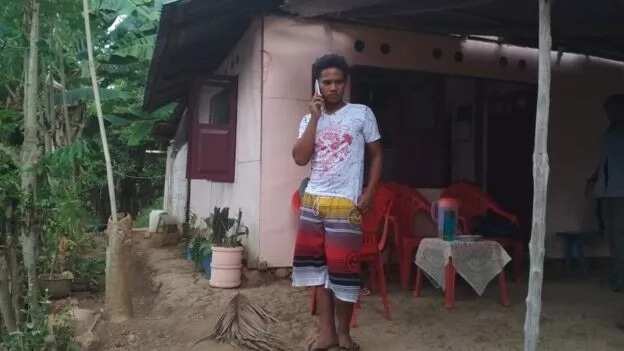 The teenager remained in the vessel for a week till they arrived their destination in Japan, on September 6, and flew back to Indonesia two days after.
PAY ATTENTION: Join Africa Love Aid today for your daily relationship tips and advice
After his experience, the young man promised to sail again. Because of his special rompomg's lamps which he created to attract fish, Adilang has signed a one-year contract deal with an undisclosed company.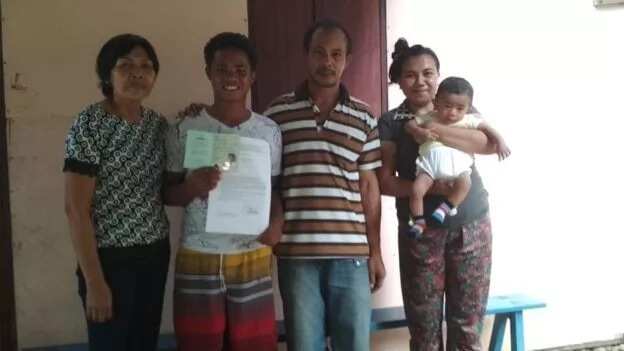 Amazing!
Nigeria Chef Fregz: I Used to Steal Recipes from the Library During my School Days. | Legit.ng TV - on Legit.ng TV.
Source: Legit.ng