A Nigerian man identified as kachi_lee on Instagram recently narrated an encounter he had with the Nigerian police. According to him, they had allowed a suspect he had brought to them escape without any attempt at restraining him.
Kachi_lee who shared his story on his Instagram page said that the event had happened at a police station in Ikuata area of Lagos State. The young Nigerian lamented the sorry state of the Nigerian police especially in his locality.
He then went on to say that he had brought a man to be arrested and convicted by the police, only to have the suspect run out on them from the station. Even as he took off from where he was initially held, no policeman did anything to stop him.
Even more, there was no means of transport with which to charge after the runaway. Kachi_lee was puzzled about the fact that someone could escape from the custody of the police. This caused him to feel hurt and sad. However, he was able to get over it soon enough.
READ ALSO: Police finally re-arrest all escaped suspects in Dino Melaye's case
See his posts here: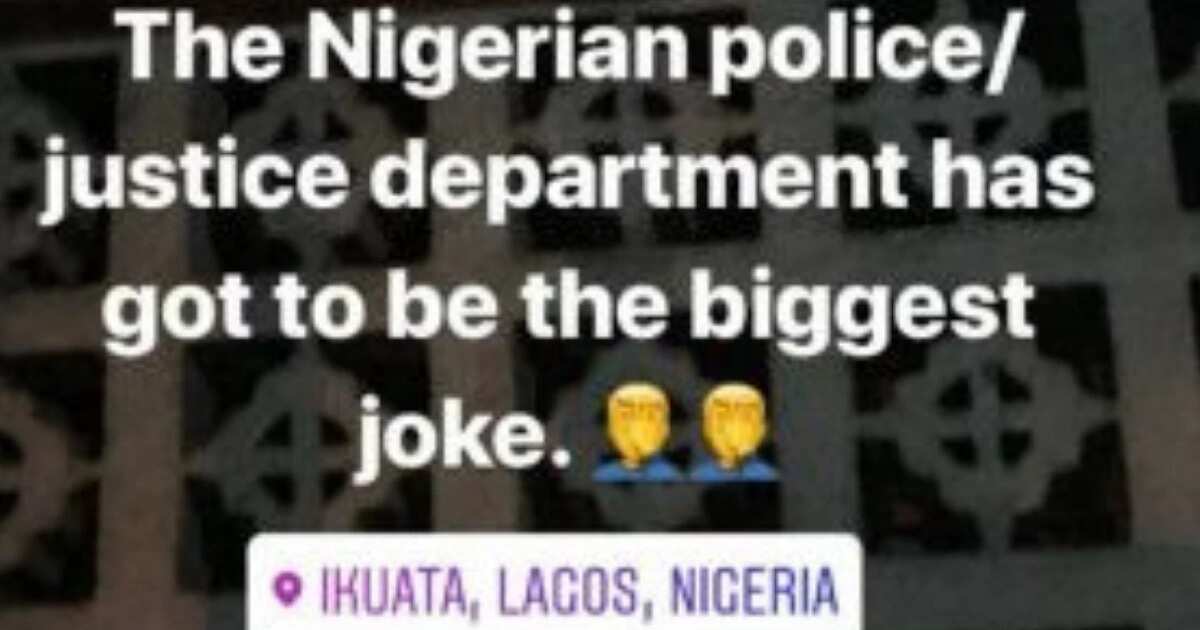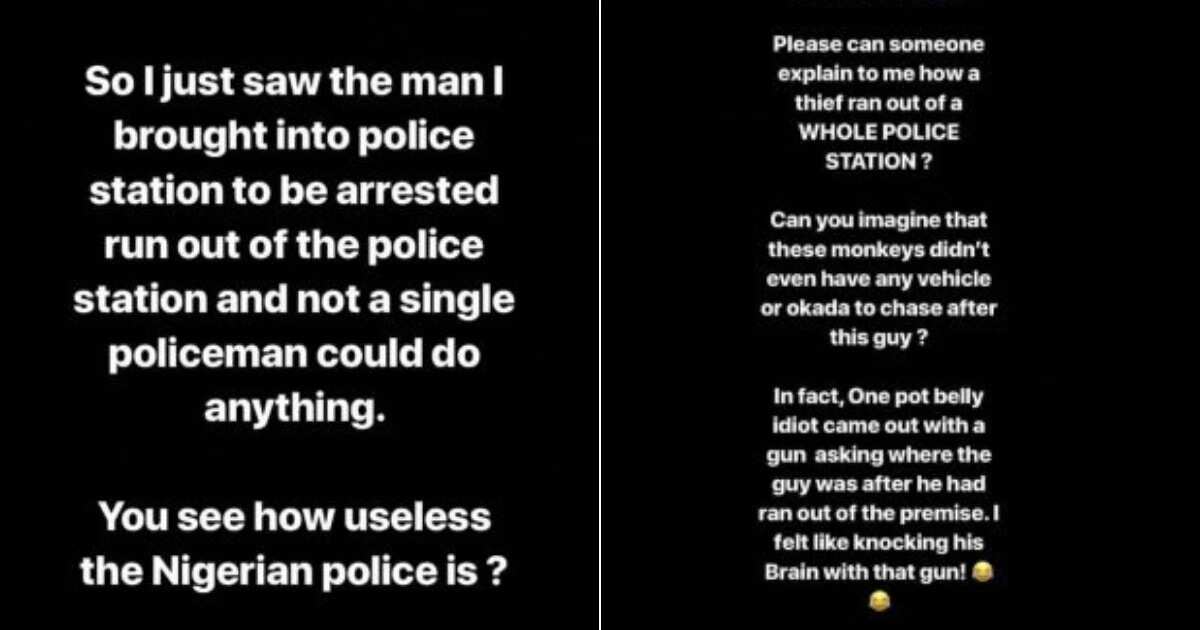 PAY ATTENTION: More Nigerian News on Legit.ng News App
As earlier reported by Legit.ng, a suspected criminal in Cross River who was allegedly involved in ritual practices ran away from police watch. In reacting to this story, the commissioner of police vouched that he will be arrested yet again.
PAY ATTENTION: Daily relationship gist on Legit.ng News App
As if that is not enough, Legit.ng recently shared the story of how some suspects accused of robbery escaped from the police custody in a very unconventional way. Read the full story here.
Nigeria News: Offa Bank Robbery - The Untold Story (NAIJ EXCLUSIVE) | Legit.ng TV