Governor Akinwumi Ambode's rise to prominence in Lagos didn't start in 2015. Prior to his emergence as Lagos governor, he had served as a civil servant in a career stranding diverse roles in accounting consultancy for 27 years.
But due to his loyalty to the political hierarchy of Lagos state he was considered as the heir fit to take the mantle of Lagos political leadership from the former governor, Babatunde Raji Fashola.
In 2015, Ambode beat other political giants like Jimi Agbaje of the PDP to become the governor of Lagos state.
Fast forward to 2018, with a couple of months to the end of his first-term tenure, Governor Ambode's desire to continue another 4-year term has been met with rejection due to differences that took an irreconcilable turn with the political bigwigs in the states, including his estranged godfather Asiwaju Tinubu and 57 council chairmen.
This development has made the state's stakeholders to take a new dimension, pledging their support to Sanwo-Olu, Tinubu's newly found political godson.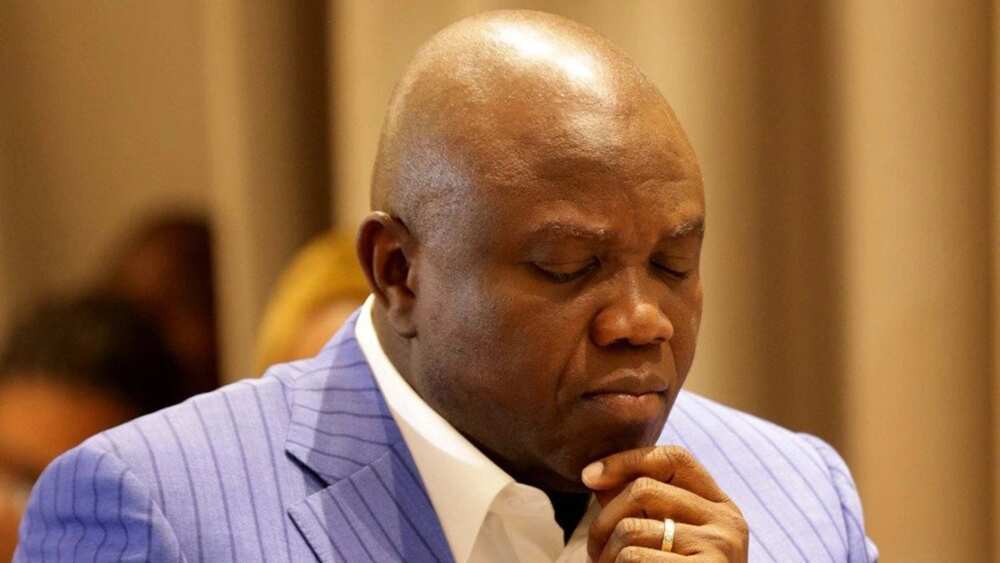 Legit.ng in this piece identifies the possible reasons why Tinubu-Ambode's rift may deny the governor his second term dream.
1. Refuse disposal policy
Lagos was believed to be one of the dirtiest cities in the country due to its overcrowding population. Immediately Fashola mounted the leadership seat, he was said to have introduced programmes against indiscriminate dumping of refuse and open defecation. This legacy which was geared towards transforming Lagos into a mega city was allegedly dropped by Governor Ambode leading to bodies like Private Sectors Participants Operator (PSP) registering displeasure with his policy on waste management.
Recently, there is a rise in the criticism levelled against the effectiveness of Lagos Agency on Waste Management (LAWMA).
Legit.ng also previously reported that community leader in Lagos Mainland appealed to Tinubu to intervene in Lagos government, PSP waste operators' clash.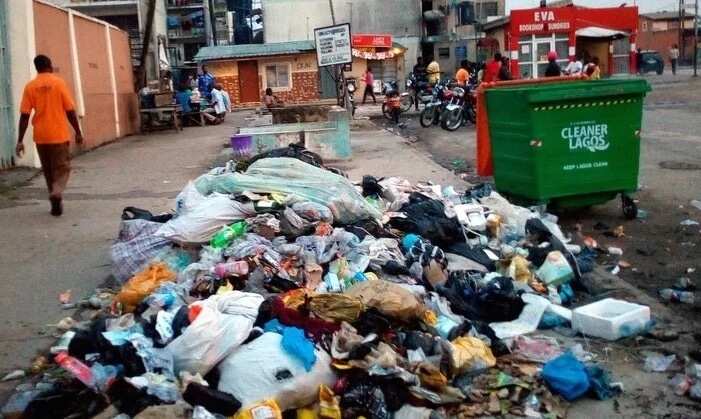 2. Ambode's alleged arrogance
Governor Ambode's obedience and loyalty which made him the darling of Lagos political hierarchy was said to have suddenly disappeared few months after he became the governor. He was alleged to be politically aloof.
He was accused of running the state as one-man affairs. Without any doubt, one wonders why his influence among the 57 council chairmen and commissioners dwindled down at the time he needed them most.
3. Lack of political savvy by Ambode
The present internal crisis in Lagos has raised up a debate over who is politically savvy between Governor Ambode and his predecessor, Fashola (SAN). Ambode's leadership, as rumoured by residents, was said to have lacked the political wit to accommodate loyalty for a vibrant progressive cause. There are usually questions about some of the governor's policies, the effectiveness of some of the ministries under his watch.
He was alleged of running an aloof government strange to the grassroots. The offshoot of this is what has made the council chairmen to drive their support for the APC-Mandate group endorsed Sanwo-Olu.
As expected, this has generated controversy in the state as tension mounts on the Lagos governor to drop his ambition.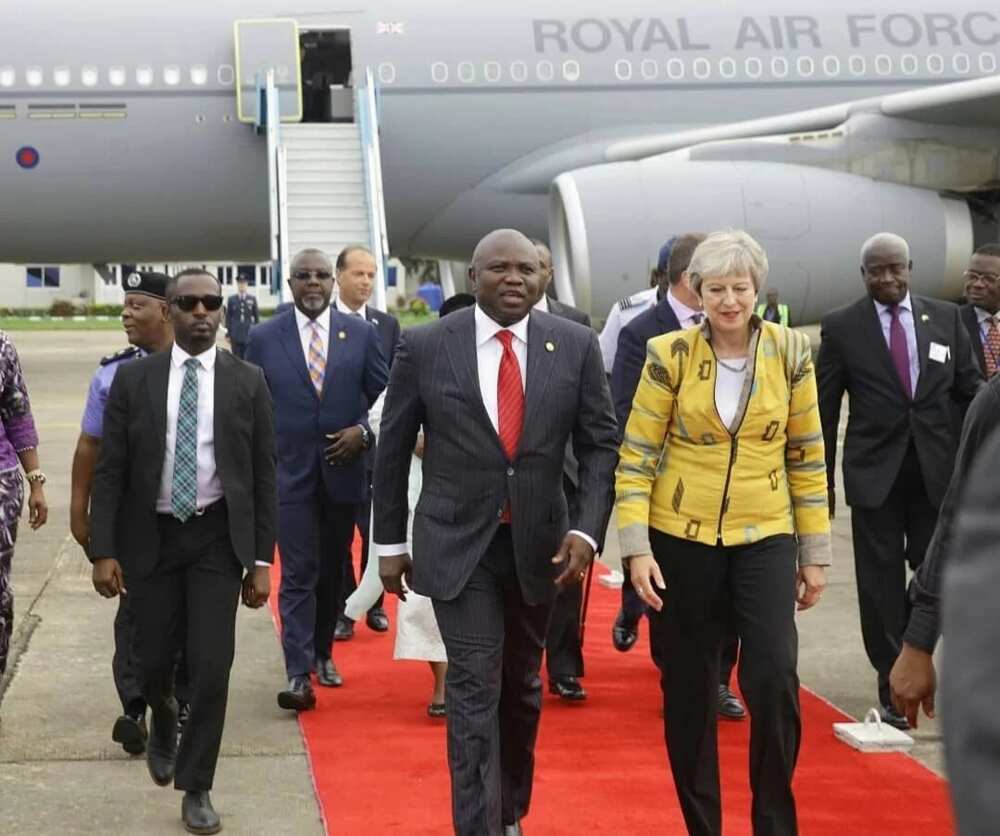 4. Ambode's failure to carry others along
During the recent APC campaign in Osun ahead of the coming gubernatorial election in the state, Legit.ng reported that the Lagos state first lady pleaded with Asiwaju Tinubu on behalf of his husband. Some pundits said the move by Mrs Bolanle Ambode was to persuade the ex-governor of the state into overlooking the way her husband suddenly dished him away, having walked on his back to power.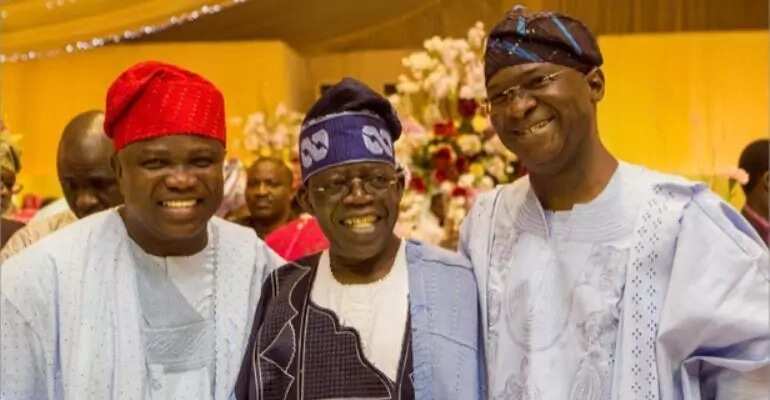 The governor was accused of not informing the Lion of Bourdillon before introducing new policies. He was also accused of not building on the legacy of the APC national leader, making Asiwaju to wait till the time of reckoning before he takes his pound of flesh.
Of great note is a rumour in the media that Governor Ambode and the Obasa-led Lagos Assembly were at loggerhead making the former to wage impeachment war against the governor if he attempted to re-contest.
As things unfold, attempts by major stakeholders to drive Ambode's love back to the heart of Tinubu have been met with disappointment.
5. Tinubu's political will to give new faces chance
For those who don't know him, Sanwo-olu was a former commissioner in Lagos state and a loyal disciple to Tinubu's political ideology. Findings indicate that Sanwo-olu, like Ambode, has set his eyes on the number political seat of the state for a long time.
After the eight-year administration of Babatunde Fashola, Sanwo-olu was reported to be among the 10 leading contenders to register their interest before Ambode got the nods of the state's political stakeholders.
Immediately Ambode indicated his desire to contest again, crisis reportedly started brewing in the the Lagos APC camp. But in his bid to avert the crisis as a national leader of APC and ex-governor of the state, Tinubu, riding on his alleged displeasure for the Ambode-led government, decided to give new faces chances.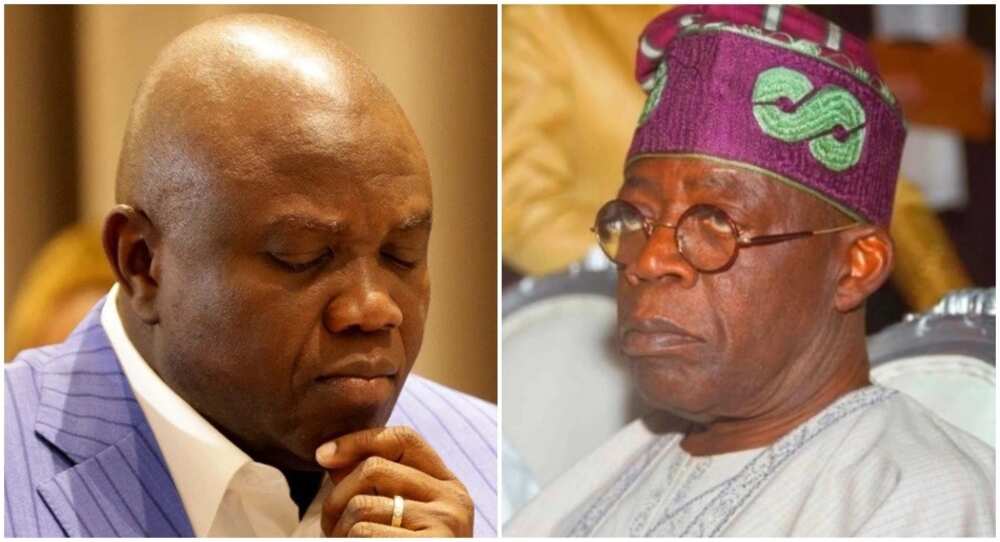 Conclusion
As things stand, the APC primary election is in few days, and there is no certainty that Ambode will get the nods of his party leaders in the state.
PAY ATTENTION: Download our app to enjoy the latest news update
Trending videos: Can Ambode Get a Second Term Without Tinubu's Approval? - Nigeria Street Gist | Legit.ng TV