Richest hip-hop artist in the world in 2018
Ranking of the richest hip-hop artist in the world is changing every year not to mention that musicians are competing all the time. We are going to tell you the names and stories of the musicians who led the year's hip hop richest.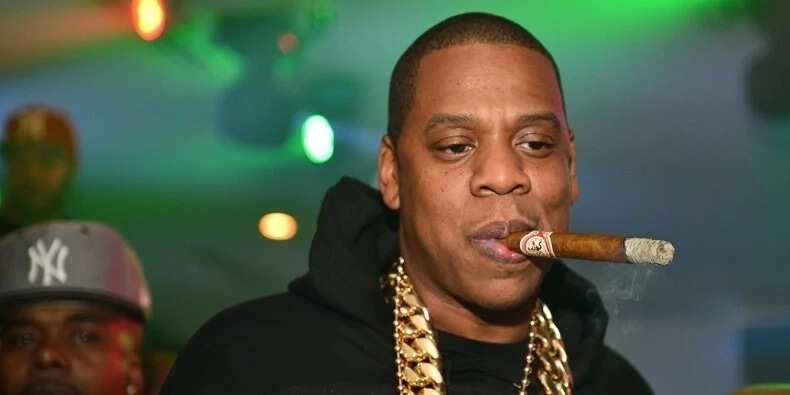 Photo: pitchfork.com
Who is the richest musician in the world? Top 5
When talking about the top 5 wealthiest American hip-hop musicians in the world during the recent years, Forbes ranks such artists as Jay-Z, Diddy, Dre, Eminem and Drake. Jay-Z has increased his fortune just slightly in the past year, that's why he is considered the richest musician in the whole world as of 2018.
1. Jay Z: $900 million
A super producer and one of Jay-Z' producers Swizz Beatz once said:
"We always complain about, 'We don't own this, we don't own that…' Here he is, this man who owns that. The sky is not the limit: it's just a view".
In 2018, Jay-Z surpassed Diddy. His precise net worth is $900 million as of May 2018.
2. Diddy: $825 million
Diddy has held the title of the richest musician in the world a few years in a row until 2018. As of now, this trend ended as Forbes released its new hip-hop richest musician of 2018 list with a new number one, Jay-Z, and this is the first time when Jay-Z is topping the list of the richest musicians.
Jay-Z's fellow rapper Diddy failed to keep up with the friend who left him behind with $825 million. Diddy showed just a $5 million increase from 2017' $820 million. Declining trends in the vodka and cable TV businesses have brought loses to Ciroc and Revolt. On the other hand, heady growth at DeLeón tequila, his joint project with Diageo helped to make huge earnings in recent years. This is what helped to keep his net worth stable. In the end, they decided to celebrate their success by shooting an autobiographical film Black Excellence A Short Film: What's Better Than One Billionaire? Two.
3. Dr. Dre: $770 million
Dr. Dre is the third spot on the list with $770 million net worth as of 2018. He creeps upward thanks to the market trends boosting his nine-figure windfall from Apple's $3 billion buyout of Beats in 2014. Dr. Dre is also planning to add to Apple shares he already bought stock worth over $100 million. It is expected that Dr. Dre might take the title of the richest for himself depending on the Apple share price at the specific time, he could even surpass Diddy and Jay-Z.
4. Drake and Eminem with $100 million for each
The fourth and fifth spots on the list are Drake and Eminem with $100 million each. The youngest richest artist from the bunch is Drake. The 31-year-old singer and producer has earned more than $250 million since 2010. an equity stake in Virginia Black whiskey and pricey estates in Toronto, Canada, and Hidden Hills, California, pad his holdings. Compared to other rappers, Drake's income seems to be quite low, but his career goal is achieved which is no less important.
READ ALSO: Richest female musician in the world and her path to success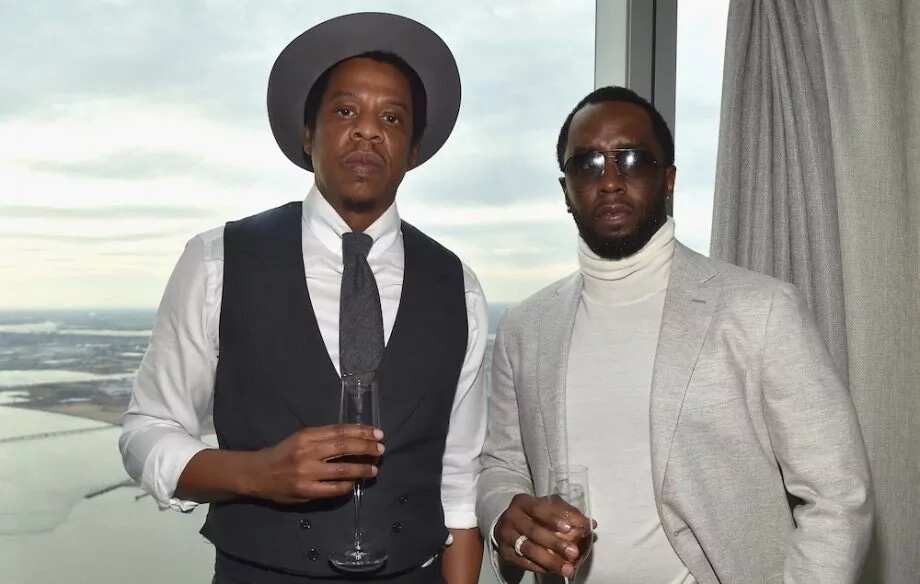 Photo: NME.com
The richest artist in the world in 2018
According to Forbes latest statistics, "Jay-Z upped his net worth from $810 million to $900 million over the past year". During the last year, Jay-Z added to his fortune $90 million and now he has a net worth nearly $900 million, without taxes and spending.
Jay-Z (real name - Shawn Corey Carter) was born on December 4, 1969. He is an American rapper, songwriter, record producer, and businessman. Jay-Z is one of the world's most famous and best-selling musicians whose songs top the American and international charts during the last decade.
Jay-Z was born in NYC. He started his musical career in the mid-1990s with studio album Reasonable Doubt, released in 1996 which gained critical, commercial and public success. A year before, Jay-Z founded the record label Roc-A-Fella Records.
All his albums have seen great success including The Blueprint (2001), The Black Album (2003) Watch the Throne (2011) (in collaboration with Kanye West), 4:44 (2017) (collaborative album with wife Beyoncé).
Jay-Z has received numerous prestigious awards which makes him one of the top celebrities of all-time. Jay-Z has received 21 Grammy Awards. He is known to closely collaborate with Kanye West. Billboard 200 named him one of the top solo artists by the number of number-one singles. He recorded four number-one singles. The same publication named him the biggest musician of the 2000s.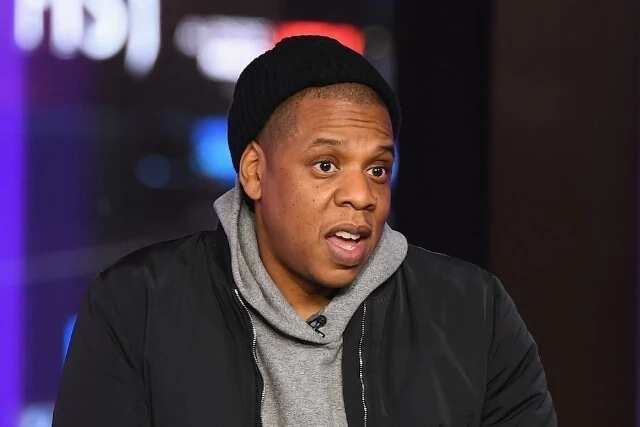 Photo: www.spin.com
In total, the richest hip-hop artist has released fourteen albums which are regarded as a modern musical classics. When talking about numbers, all 14 of his No. 1s have bowed in the top slot. He is topping the music charts with such world-known artists like Bruce Springsteen and Barbra Streisand who each has 11 No. 1s. You may be surprised with the fact that Jay-Z has the second-most No. 1s behind only The Beatles who have 19 No.
His best-selling album is Hard Knock Life, with 5.4 million sold. The total number of Jay-Z hits is claimed to be 96. This is the fifth-most in the chart.
Jay-Z's earned his fortune from millions of sold album copies, endorsement deals, live performance in numerous shows performed in the USA and many other countries. Thanks to his business acumen and risky business activity, Jay-Z was able to earn a lot of money outside of the music industry.
He owns of 40/40 Clubsports bar, he has got the license of a sports agent. Jay-Z has launched the Rocawear clothing line, founded the Roc Nation entertainment company and Roc Nation Sports. Perhaps, the greatest percentage of Jay-Z's earnings are received from the nine-figure stakes in his Roc Nation empire, Tidal streaming service, ventures with spirits brands Armand de Brignac and D'Ussé and other. The rapper has also been presiding at Def Jam Records.
Jay-Z and Beyoncé
Jay-Z has heavily publicized his marriage to a pop diva Beyoncé in 2008 which helped him to hit the Hollywood and become one of the most remarkable global figures in popular musical culture. The couple's combined net worth is $1.16 billion with Jay-Z's individual net worth of $900 million which makes him the wealthiest rapper in the world.
In June 2017, Jay-Z and Beyoncé who gave birth to their twins did what many couples would do when welcoming children to the family - moved to a new and, of course, bigger home. Before, one of the richest Hollywood couples lived in the East Hampton mansion which was sold for $26 million.
They decided to settle on quite an epic scale, scooped up an $88 million Bel Air estate increasing the footage by 21,000 square feet per newborn. This is the sort of purchases that can be made if you are the richest rapper on Earth and your wife is one of the pop stars in the world.
READ ALSO: Top 20 richest musicians in Nigeria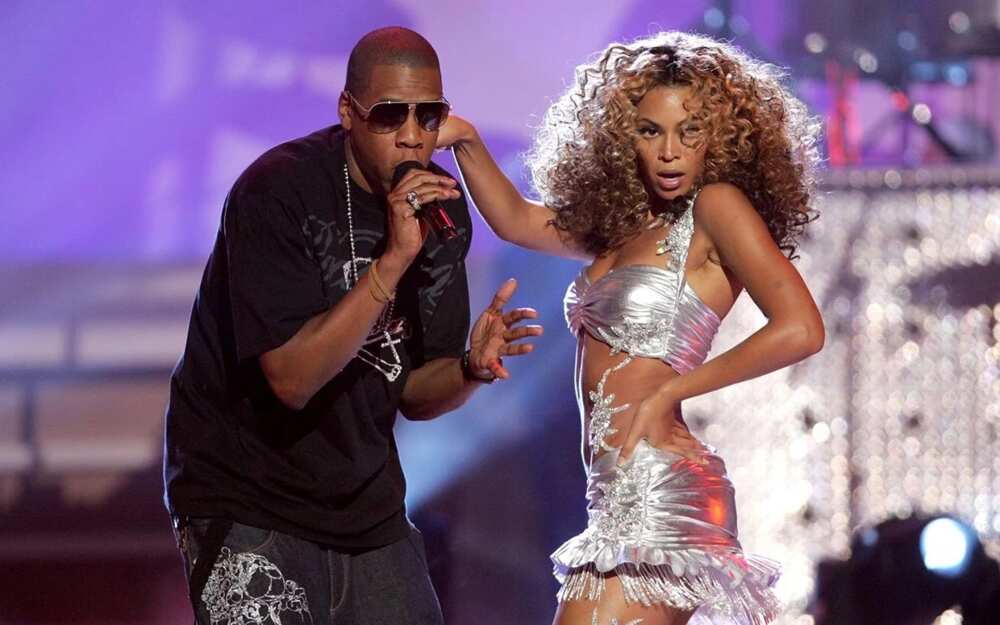 Photo: parade.com
On June 15, 2017, Jay-Z was inducted by the former President Barack Obama into the Songwriters Hall of Fame. However, the artist was not able to receive the honors and attend the Manhattan ceremony as he was with his wife Beyoncé who was awaiting twins. Jay-Z's speech and induction into the Hall of Fame were replaced with other acknowledgments.
Jay-Z was named "the greatest rapper of all time". Here is President Obama's congratulatory speech:
"I'd like to think Mr. Carter and I understand each other. Nobody who met us as younger men could have expected us to be where we are today. We know what it's like not to have a father around. We know what it's like not to come from much, and we know people who didn't get the same breaks we did. And so we try to prop open those doors of opportunity so that it's a little easier for those who come up behind us to succeed as well. Jay and I are also fools for our daughters, although he's gonna have me beat once those two twins show up. And let's face it, we both have wives who are significantly more popular than we are. Like all of you, I'm a fan, and I've been listening to Jay since I was a young and hungry state senator. I sampled his lyrics to close my speech at Selma. I tweeted a reference to 'My First Song' as I was putting my finishing touches on the final state of the union address. I had to brush some dirt off my shoulders during a campaign. So I'm pretty sure I'm still the only President to listen to Jay-Z's music in the oval office. That may change at some point, but I'm pretty sure that's true now. In fact, Jay, you've been inspiring in making me want to be active in my retirement like you have been in yours. So I'm going to close with something that Jay once said that struck me: he said 'I've never looked at myself and said that I need to be a certain way to be around a certain sort of people. I've always wanted to stay true to myself, and I've managed to do that. People have to accept that.' So with that, I'm proud to help present this award to a true American original, the first Hip-Hop artist to be inducted into the Songwriters Hall Of Fame, Mr. Shawn Carter".
READ ALSO: 2Pac net worth before death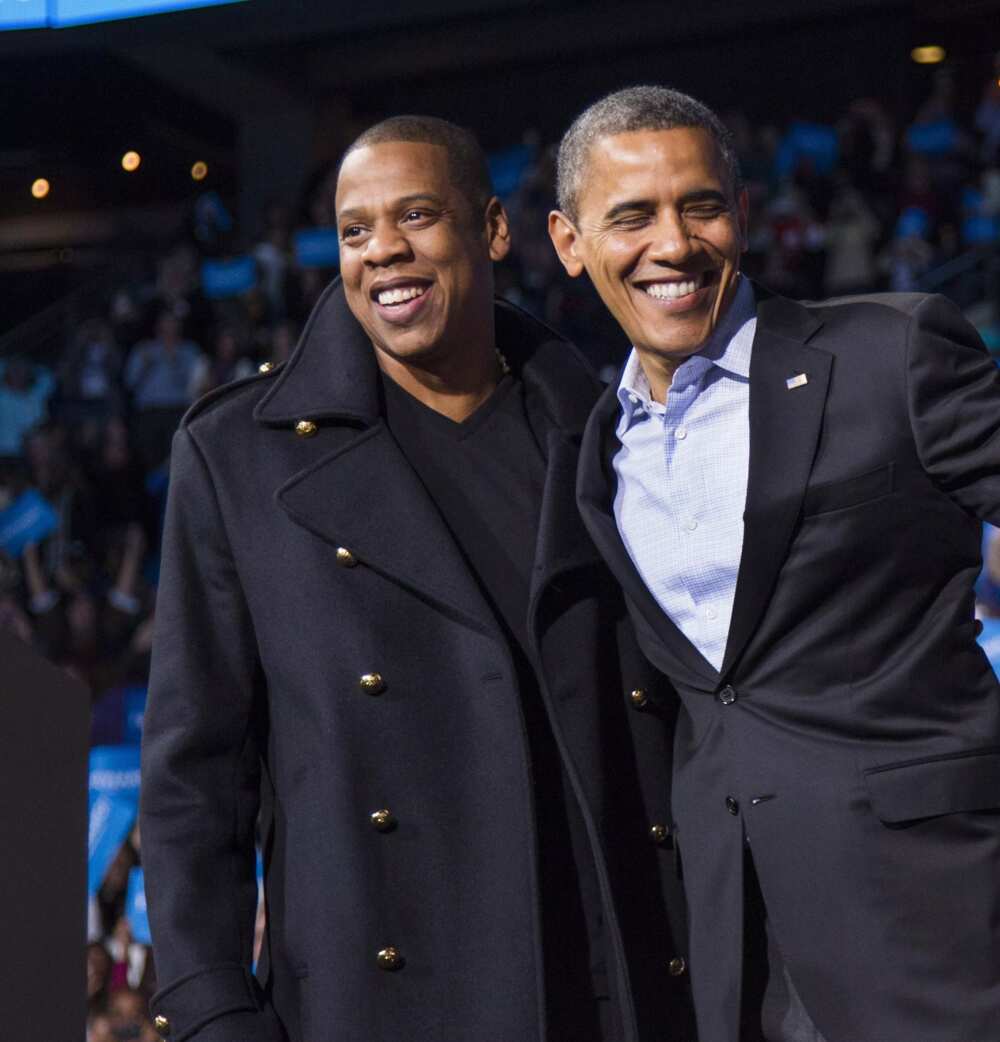 Photo: cassiuslife.com
After many years of hard work the famous American musician Jay-Z can be called the "the greatest rapper of all time". With $900 million net worth, he can truly be called the richest hip hop musician in the world.
READ ALSO: Top 10 Nigerian gospel artistes in 2018
Source: Legit.ng