- According to several reports, Momodu Secka, has become the first person from Gambia to openly marry his gay partner
- The Europe based Gambian man and his lover were pictured posing together during their wedding ceremony
- Some Gambians found the news distasteful and also explained that gay marriages by Gambians should not be encouraged
Social media has brought to the fore many things that were once hidden. Things that used to seem foreign to African culture now seem to be widely accepted by some Africans.
One of such is homosexual relationships. Many African countries are still coming to terms with men choosing to have sexual relations with men or women having sexual relationships with other women.
However, despite the huge stigma attached to being gay in Africa, there have been several reports of people who are homosexual but not open about it till they leave the country.
PAY ATTENTION: Install our latest app for Android and read the best news about Nigeria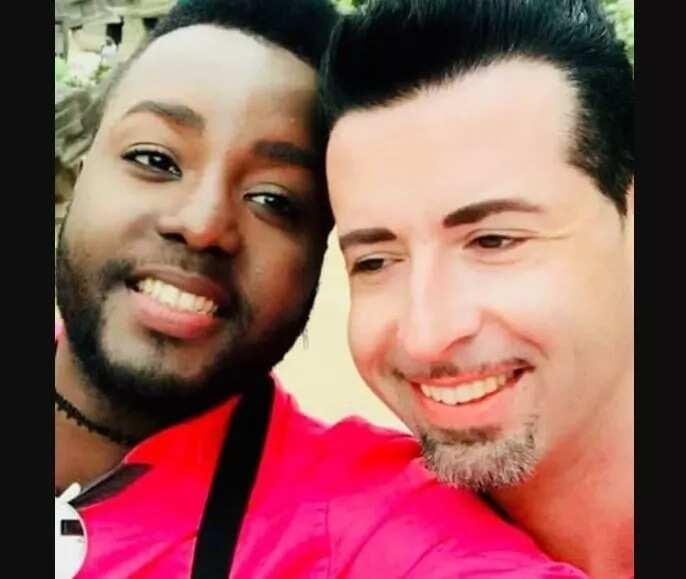 According to reports, a man identified as Momodou Secka, is the first Gambian to openly tie the knot with his lover.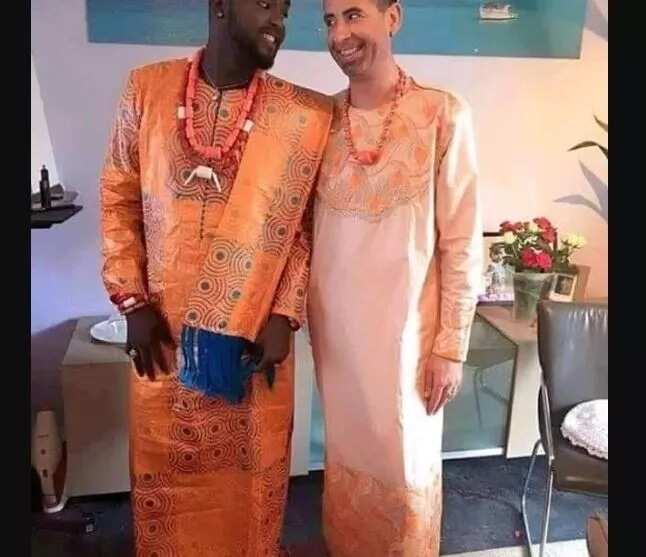 READ ALSO: Transgender Brazilian man recreates childhood photo after 18 years
It is, however, interesting to note that Momodou is based in Europe. Perhaps this is why he was able to openly identify as being a gay man.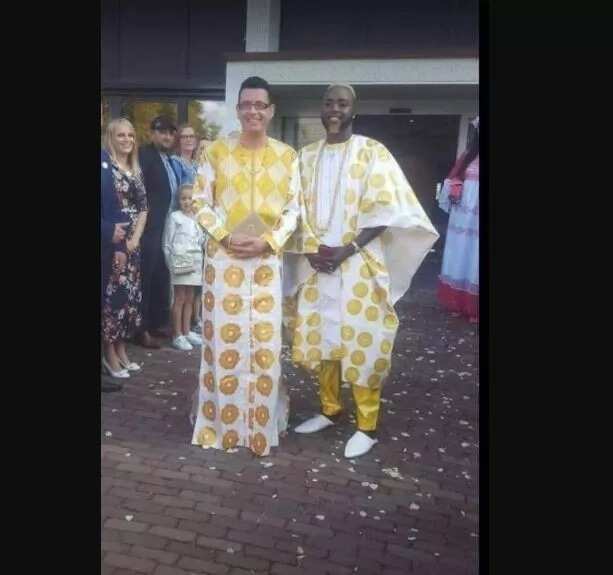 See some reactions to the news below: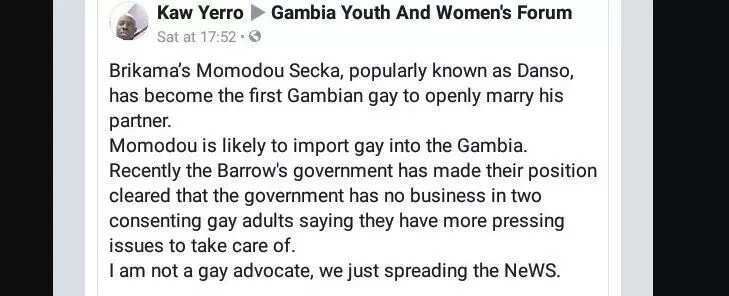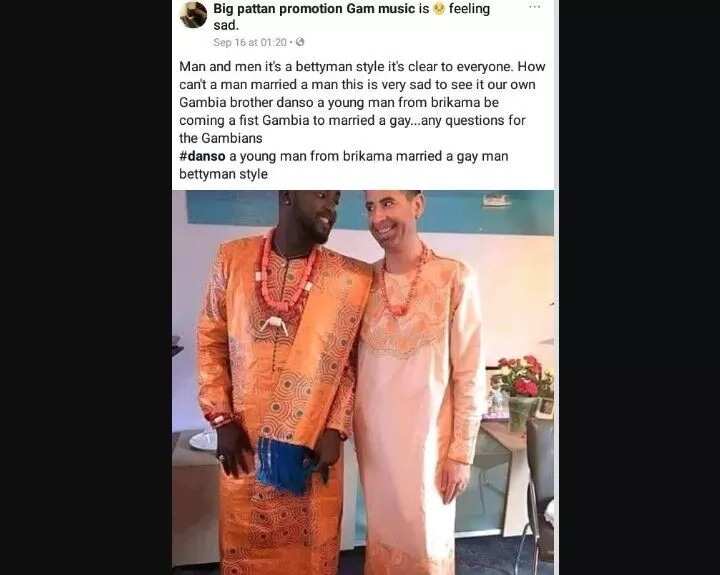 Legit.ng earlier reported that a Nigerian gay man, Kenny Brandmuse, revealed that he has been intimate with some notable personalities, including church pastors and politicians.
In his interview with Punch, he said:
"The elephant in the room is denial. We pretend these things are not here. We blame it on the devil or white people. I once slept with a Nigerian Senator, and I'm not surprised he will be the first to put his hands up voting in favour of the same s*x marriage prohibition act.
"While in Nigeria, I had s*x with church ministers who would come in the open to preach against homos*xuality as though it was the reason why Nigeria never had constant electricity. The hypocrisy is deafening.
"We didn't learn about same-s*x relationships from western countries. Some of my first same-s*x encounters were mostly with people who didn't speak English at all or ever set their feet in a Western school environment.
"Gay people are not the only ones who need to come out. We all need to look into our lives and be upfront with ourselves. Am I living my authentic life or am I living it to please families and friends? To come out is to confront shame and limitations to live our most authentic life."
Nigeria News Today: James Brown - I am not GAY; Police Arrested Me Despite My HIV Status | Legit.ng TV