- A resident of Awka in Anambra state gave birth to a set of quintuplets
- 34-year-old Ifeoma Nwaka was a mother of one before now
- She called on Nigerians to assist her financially in taking care of the babies
On Wednesday, August 8, Ifeoma Nwaka, a resident in Anambra state, gave birth to a set of quintuplets (3 boys and two females) at Life International Hospital, Awka, the state capital.
Nwaka, 34, from Njikoka local government area of Anambra, gave birth to the kids, weeks after a similar case in Nnewi, a commercial town in the state.
Although, Anambra state first lady, Ebelechukwu Obiano, on Wednesday, August 22, paid the N1.62 million hospital bill for Nwaka, she wants Nigerians to come to her aid in taking care of the kids, as she and her husband are struggling traders.
"I want them to assist us in anyway they can. Everyone knows how the country is now," she told Legit.ng in an emotion laden voice.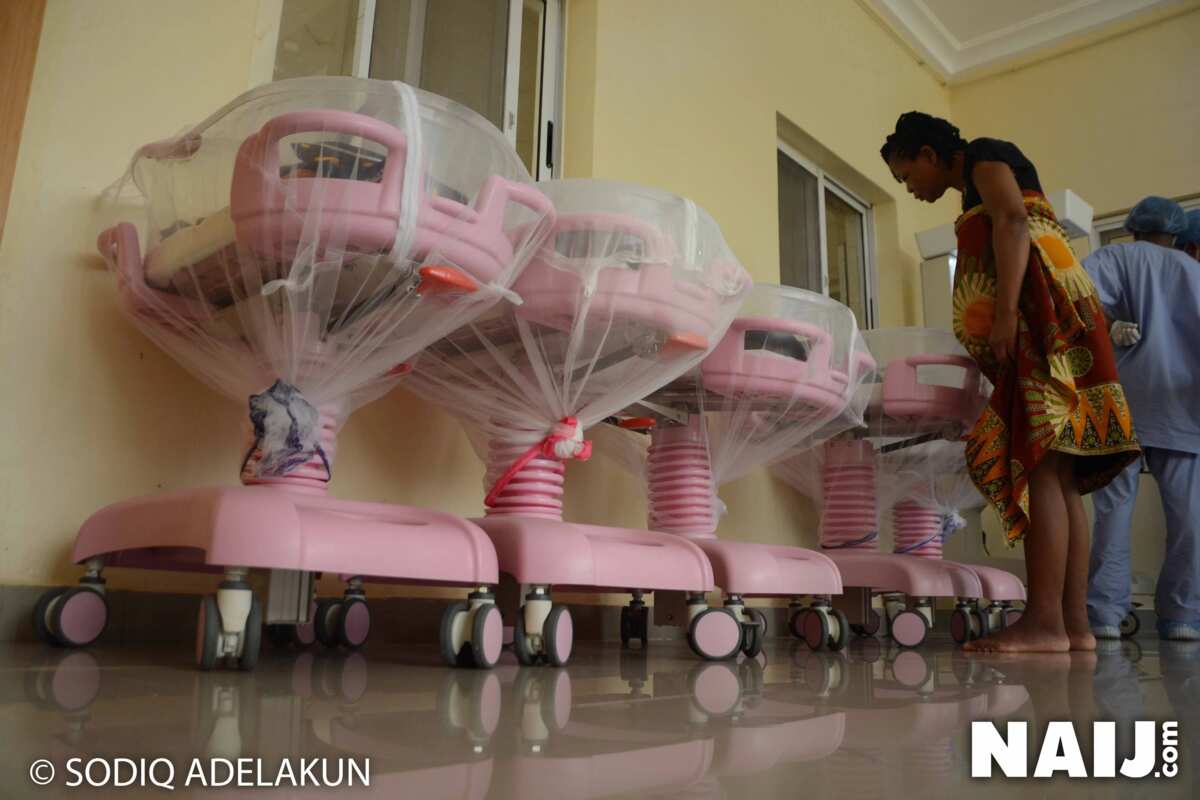 READ ALSO: Linda Ikeji's son is a surrogate baby - Kemi Olunloyo calls out blogger
Narrating the rigorous process she underwent before giving birth, Nwaka said: "It was not easy. It was quite challenging. It was through operation but I carried it for some time, at least 8 months, before I was operated on. By then, I was not feeling comfortable again.
"At a point, I was admitted in the hospital for close monitoring. So, they were monitoring me every three hours, two hours, so, when I could not breathe well again, they decided to operate it."
Asked what her first reaction was when she was told she would give birth to a set of quintuplets, Nwaka said she was shocked, but grateful to God at the same time.
"I was like ah, na wa o. But I thanked God because I know that God does not give you what you can't handle. I know God who made it, will surely take care of them. I know that they are blessings, so I just handed over everything to God," she said.
On his part, her husband, Ogbonnaya Nwaka, also called on Nigerians to assist him in taking care of the children.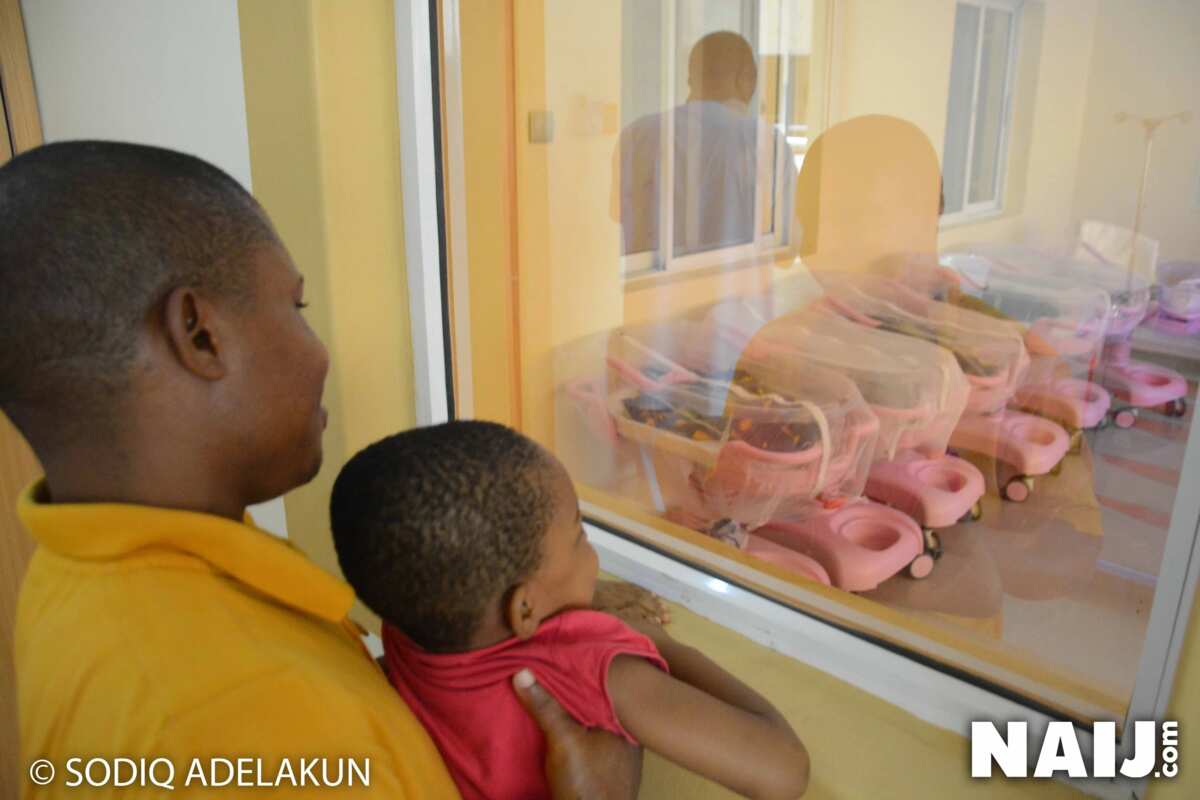 His words: "I thank God for the special gift because it is not common and it is not everyday that it happens. For God to have selected us to be custodians of these babies, I give God all the glory. But, at the same time, I know that the financial requirements are very heavy. Going by the little income that we have, I don't think it can carry the weight of what it can be required.
"So, in as much as it is a gift from God, and it is something we should rejoice over, we are also calling on Nigerians, the government, public spirited individuals, including distributors of baby foods so that they can come around and see how they can assist.
"Little donations from different corners, I know by the time we put them together, it will go a long way in carrying us to a reasonable level. Their education and everything are also part of what we will take up as a challenge.
"So, we are calling on government particularly, senators, politicians, individuals that like good happenings, individuals that are public-spirited should respond, come around and see how they can help us financially.
"The babies are okay, they are all kicking well. The combination is wonderful. We already have a baby girl. So now we have two boys, two gir*s. That is three-three. Six babies on the whole. So, we want people to really come to our aid."
Mr Nwaka further said he had to close his business to give this wife adequate attention after the doctors told her during the early stages of the pregnancy, not to do so much work and avoid stress.
PAY ATTENTION: Read the news on Nigeria's #1 new app
Legit.ng encourages Nigerians from all walks of life to assist Mr and Mrs Nwaka financially in whatever way they can.
You can forward your token to them using this account details: Ogbonnaya and Ifeoma Nwaka (Zenith Bank 2086662062) and you can reach them through their direct phone numbers.
Mr Ogbonnaya Nwaka: 07062994586, Mrs Ifeoma Nwaka: 07033587395.
Watch the video interview below on | Legit.ng TV