- Nigerian British twins, Sam and Steve Williams have taken over the internet with their touching story
- The 39-year-old twins who are the creators of one of the world's leading cryptocurrencies are worth over N47 billion
- Sam and Steve who now run a huge business created their first cryptocurrency in their mother's kitchen
Most success stories have an interesting beginning. Nigerian British twins, Sam and Steve Williams, have made headlines since the creation of their cryptocurrency. The twins who had a tough ride through life before they invented the Populous PPT currency developed the software in their mother's kitchen at their family home in South London.
While Steve studied advanced business in sixth form in Lewisham, Sam took a course in computer programming. The 39-year-olds first hit the jackpot when the first set of their crytocureency was first released.
Reports show that asides it being one of the top cyrptocurencies in the world, Populous which was initially worth over N3 billion, has now risen up to being worth over N47 billion. leving the twins in the league of billionaires in the United Kingdom.
READ ALSO: Dele Momodu admits spreading fake news on frozen accounts of Davido and family
From formerly leaving in their mother's house and sometimes sleeping on the couch, Sam and Steve, have come a long way after using four years to design the software behind their cryptocureency.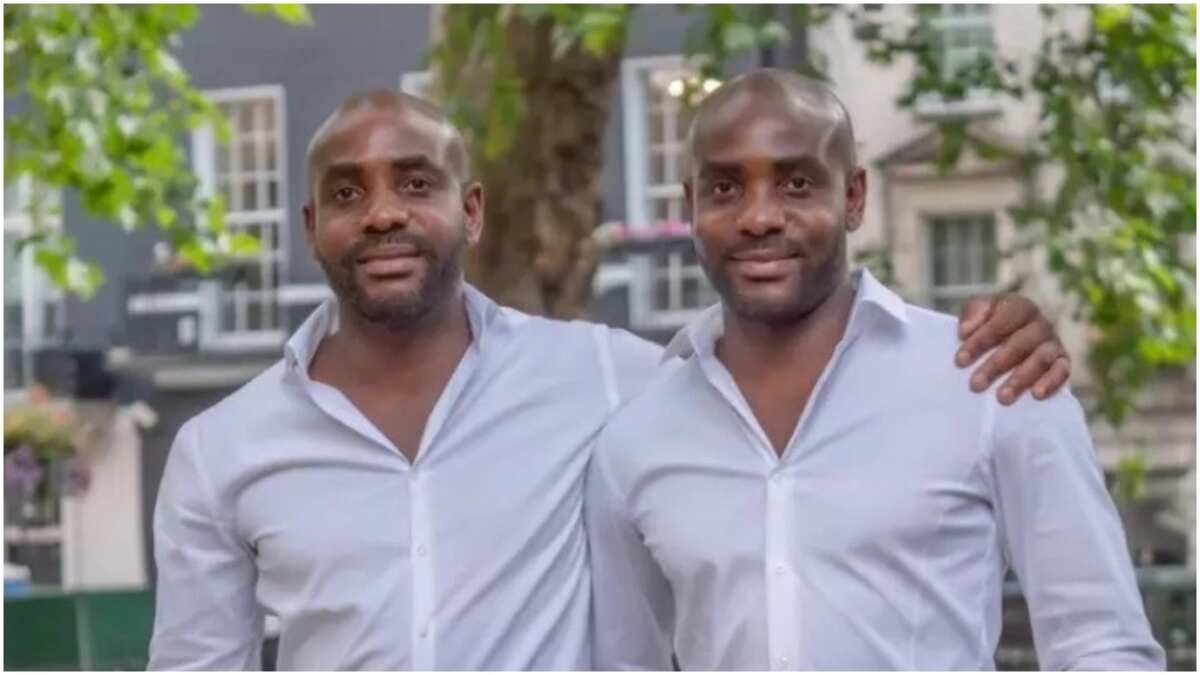 Now worth billions of naira, the twins have moved out to their own apartments. While Sam lives in a Knightsbridge apartment, Steve, lives in Essex with his wife and two young children, sends his six-year-old to private school. Their offices are in Mayfair and they have become friends with stars, such as rapper 50 Cent and boxer Floyd Mayweather.
Still aiming for the moon and even more success, Sam has launched two other crypto coins called Zloadr and DocTailor, aimed at legal professionals.
Their success is truly an inspiration.
PAY ATTENTION: Read best news on Nigeria's #1 news app
Aliko Dangote invites IT billionaire Bill Gates to Nigeria on Legit.ng TV