- A young Nigerian man has pen down a heartbreaking tribute to his late wife
- The man described his wife as someone who brought joy and light into his home
- He wrote that she died days after she delivered a stillborn baby
Tragedy befell a Nigerian man who lost his wife months after they tied the knot. The Nigerian man identified as Muhammad Sani has taken to social media to pen down a tribute to his late wife.
The man took to Facebook to share the story of how they met and fell in love. In his tribute message, he also talked about the days and incidents leading to the death of his wife.
According to the grieving man, his beautiful wife had passed away few days after she delivered a stillborn baby. He revealed that she became very ill after the birth of their baby.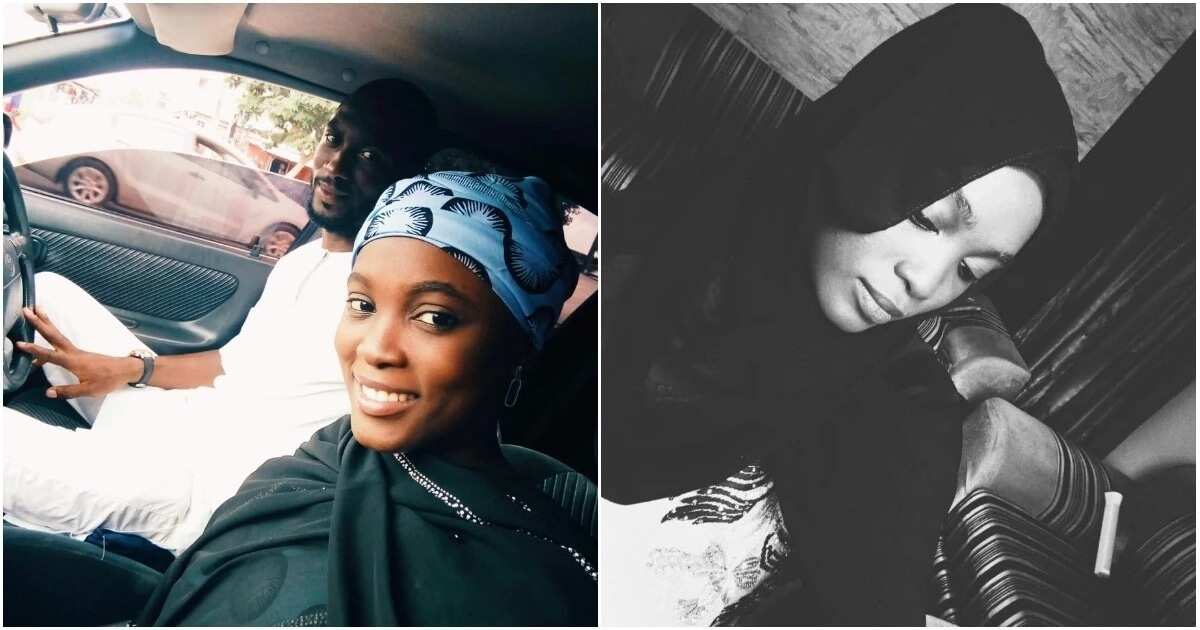 READ ALSO: Rev Father drowns, dies during a boat mishap in Anambra (photo)
Sani revealed that she delivered the stillborn baby on Friday, August 31, after Jumat. He expressed that his wife's pregnancy and labour was stress free despite the fact that it later became stillbirth.
He said: "You had said you loved the way I eat, it made you want to eat with me all the time. But that faithful Friday 31st August, 2018 after Friday prayers "Ina lillahi wa ina ilaehi rajihun" when We had lost our Baby. You had given birth to her successfully even though it was a stillbirth and she was buried on Saturday morning. Since then life wasn't the same for us again especially you."
PAY ATTENTION: Get the Latest Nigerian News on Legit.ng News
According to him, the problems started after the birth. He revealed that his wife began feeling a lot of pain and she died on Friday, September 7.
Sani: "The pain started. All efforts made by me, both our families and friends to make you feel better again went in vain because only you and the Almighty Allah knew the pain you were going through not what all of us had imagined because God decided to hide it from us. Only the Almighty Allah knew why. "Subuhanallah"
Even on your sick bed you would call me as early as 5am to wake me up for fajr Sallah.
Immediately I offered my prayers, I would come over to my family house to see you and all you would ask me was to come sit close you. You would always rest your head on my laps and made me just hold your fragile hands in mine. Even on your sick bed you kept praying to God to reward my Mum and stepmom for taking good care of you and how you wished you got better quickly so that they didn't have to get tired of you.
PAY ATTENTION: Get your daily relationship tips and advice on Africa Love Aid group
I couldn't bear it anymore because you were breathing so hard that I could hear the way your heartbeat was pulling subhanallah. You kept telling me you wanted to sleep for a while and I said no we would go to the hospital, and you would get your sleep there. And that was my last conversation with you dear wife. I immediately rushed you to the hospital and when we got there, your condition became critical.
Friday September 7th, 2018 (28/12/1439AH) is the day I will never forget in my entire life. It was the day I understood what it felt like to have a patient struggling for life in the Intensive Care Unit (ICU). The long stand, the long wait, and the hopes and all were just to see or hear a Doctor or Nurse tell me you would be fine. But Sadly, the Doctors and Nurses words and whispers kept saying in the same rhythm and chorus, "Pray for her." They called me and asked me to sit by your bed side and be calling your name and also be praying for you, maybe, just maybe you might hear me and would have woken up. I wanted to cry so bad but the doctors told me not to, at least not in your presence."
Read full tribute below:
Nigeria News Today: Woman Delivers Quintuplets in Anambra, Asks Nigerians for Help | Legit.ng TV
Source: Legit.ng