Нow to ask a girl to be your girlfriend in a cute way
When it comes to creative ways to ask a girl to be your girlfriend, guys often experience a lot of trouble. They just don't see the right moment when they are expected to offer their sweetheart to get to the next level of their relationship, nothing to say about the creative ways. If you want to learn some tricks, check out the text below.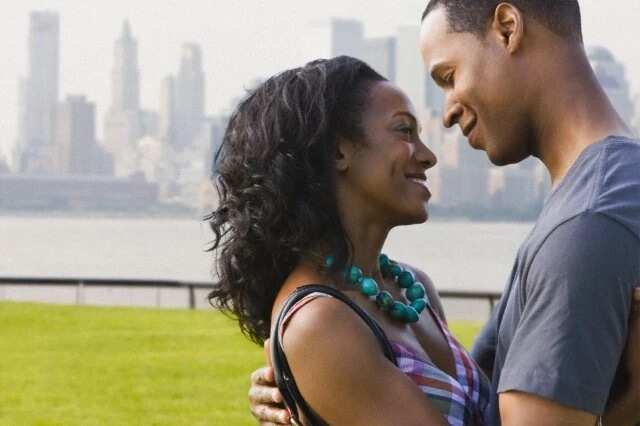 How to ask a girl to be your girlfriend
Below, you will find several very useful tips on the best way of asking a girl to be your girlfriend, which will come in handy if you are far from being romantic or creative. By the way, you can learn both of these vital skills and have more success in your personal life and on dates.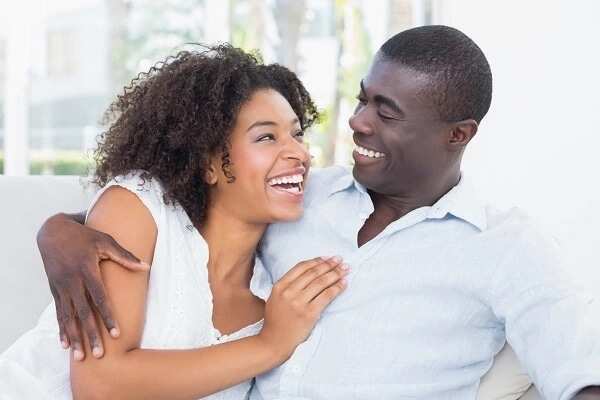 READ ALSO: Best missing you text messages for her
If you are not the romantic type at all, your frankness can be your cuteness. Just tell you girl the truth and say that more than anything in this world you desire to be her man. The more sincere you are in your offer, the fewer things can possibly go wrong.
Way #2: Invite her somewhere as your girlfriend
In case there's some social event happening nearby, take advantage of it. Just as your girl whether she's interested in attending it. Then, depending on the answer, add that you would love to see her there as your girlfriend. It may happen that she will change her mind (from negative to positive) after you explain that you would like to see her there as your girlfriend.
Way #3: Pretend it's no way a big deal
Use this strategy when you are doing something together. It must be something casual like walking in a park, cooking a dinner, or watching a movie. Just ask something like, "Well, can we now be a couple? Yes? Cool!" After this, resume doing what you were doing.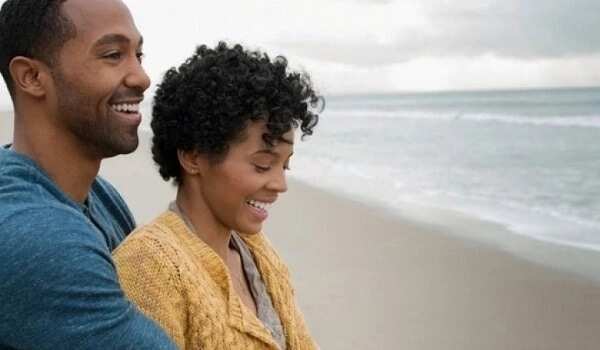 Way #4: Show your sincere feelings
Women's hearts melt when they see how vulnerable men can be. If you show your vulnerability and sincere emotions, it's very likely that the girl will agree to spend the rest of her life with you and give birth to a dozen of babies. Just say, "I want to be your boyfriend", and that's all. This is a tested and tried method that has worked at least several times!
Way #5: Say something pleasant, then ask
When she does something adorable or funny, notice it and tell her how amazing she is. Then, pretend to be joking but be quite serious and say something like, "You're incredibly adorable! Be my girlfriend, darling". She will be pleased that you have noticed her talents and that you do want to be with her.
Way #6: Prepare a special dinner
Cook a dinner for you two but gather it out of things, which go perfectly well together. May it be meatballs with spaghetti, burgers and fries, and so on. While eating, draw her attention to the matching items and mention aloud that there are things, which go together ideally. Then add, "Like you and me", and ask her to be your girlfriend. She will hardly have the heart to refuse.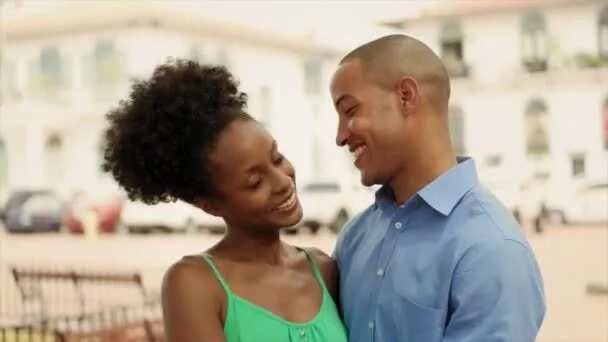 Way #7: Exploit your talents
Find something you're good at. If you are a poet, write a poem for her and about her, and with its help, ask her to be your girlfriend. The same will work if you are a musician. In case you are good at coding, compose a code that will get into her computer as a sort of popup and say something like, "Error 100500. To proceed, choose 'I agree to be Yuwa's girlfriend'".
Way #8: Sweeten her heart
If your girl loves sweet thigs, order (or make, if you are talented in such things) something sweet for her, like a pie or muffin with the sweet question written on it. The choice of options is huge, in fact, and it will not be hard to complete this task because most shops that make such things will gladly agree to help you and show their creativity, too.
Way #9: A QR code especially for her
You can order a piece of custom-made jewelry with a specialized QR code especially for her. When she receives it, she will wonder what the code means. Of course, you need to make sure that she has the tools to scan it and read the message correctly. Surely, the message must contain your offer and, probably, something about your feelings for her.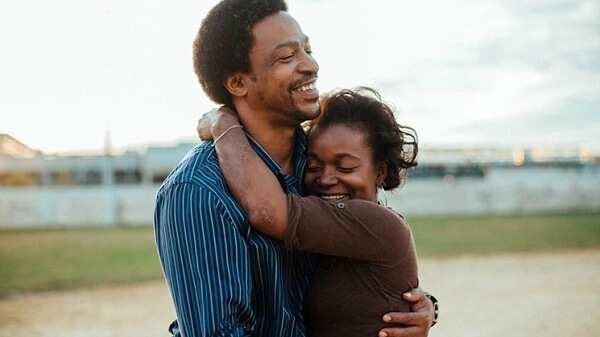 READ ALSO: What makes a man attractive to a woman?
If you know for certain where she usually walks to the university or to work, where she appears often, order a big poster with the words you want to speak out. Something like, "Mary, will you agree to be my girlfriend? – John". It's a lovely way to show the whole world how precious she is to you but you need to make sure first that your girl doesn't mind some public attention to her and your relationships.
Way #11: Catch her out of a sudden
When you are together on a random day, just lean over and say, "I need to tell you something". She will ask you what's up, and then you need to lean further, reach her and suddenly kiss her. Then, say something like, "I've locked that all up, you're mine now!" Don't forget to smile and wink to show that it's a joke but not completely a joke.
Way #12: Create an event for her
Invite her to a "special event", for example, a dinner or so. Make sure she sees the name of the event placed somewhere in her sight, like, "Jolene becomes my girlfriend". Again, you need to make sure that your girl understands the joking core of this event, doesn't get scared by your persistence and so on.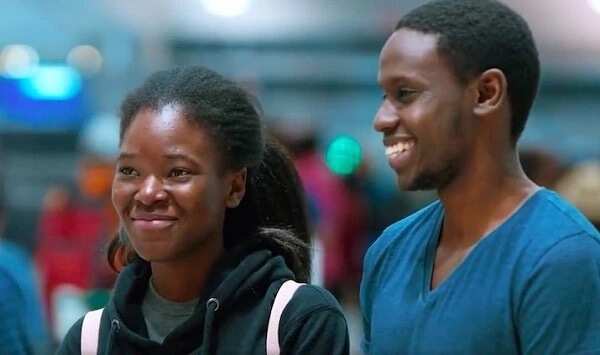 Way #13: Let somebody ask for you
Take her to an experimental theater, for example, where the amateur actors could ask her instead of you when you ask them to. It's a lovely and funny idea but make sure your girl doesn't mind to be the center of public attention and is not afraid to show her love and receive the signs of somebody else's love.
Google up a book where there's exactly the phrase "Would you like to be my girlfriend?" Get this book and start speaking of it with your girl, of how it changes your life and so on. When she gets interested, bring the book and say, "There's a lovely quote I would love to show you". Then, you open the book on the necessary page and show her the phrase underlined by a yellow note paper where you handwrite something like, "Answer A: Yes; Answer B: Sure!; Answer C: Kiss me!" She will be charmed and surrender in a moment.
Take her phone while she's not watching and secretly change your own contact name in her phonebook to "Will you be my girlfriend?" Call her. She will reply, "Yes". That's it, simple as any masterpiece.
Use chalks little kids use to draw on the ground. Pick out the loveliest colors and write the magical words right in front of her windows or the exit of her house. She will be amazed and pleased. However, that's like the situation with posters and other public events – make sure she doesn't mind that much attention to her.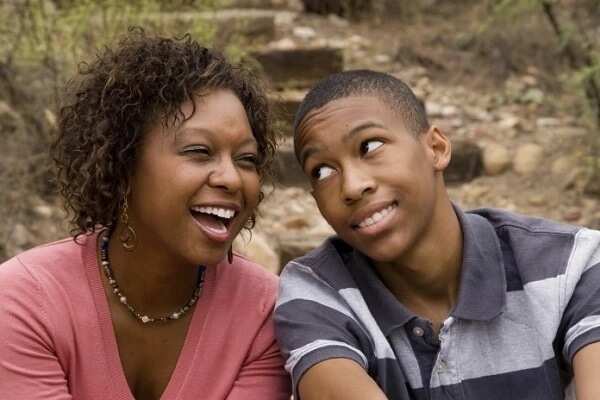 Send her a good old postcard. Make sure it's enveloped so that nobody else sees what's inside. Choose the cutest one you can find. The Internet is packed with that stuff, so you can print something nice out easily. This is still one of the most romantic ways to ask a girl to be your girlfriend.
Well, now you have a list of the cutest ways to ask a girl to be your girlfriend. Choose the one you love best of all and don't be afraid of making her the offer of a lifetime!
READ ALSO: What attracts women to men?
Source: datingadvice.com
Source: Legit.ng