What do you know about the benefits of protein treatment for natural hair? It's a new revolutionary idea that's extremely effective for natural African hair and can fight many problems common for those who don't relax their hair. If you want to know more about this method and its benefits, just keep on reading!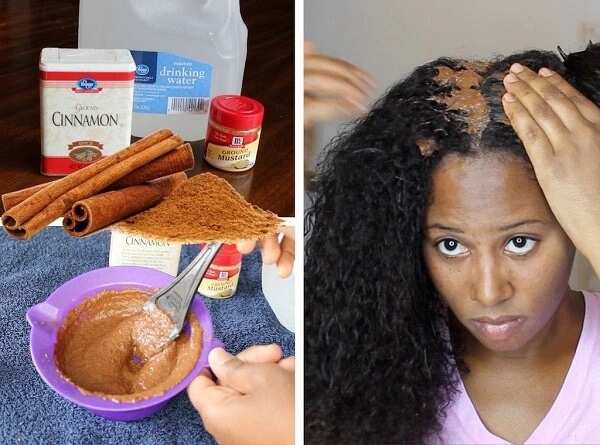 The essence of DIY protein hair treatment
Our hair is a part of the body. The main building material that creates our bodies is protein. There's a mistaken opinion that hair is a dead matter that doesn't feel pain or bleed. In reality, each hair on our heads has a living part that's hidden inside the scalp – a follicle. The follicles are the areas where our hairs grow. If the follicles don't receive enough nutrition, they give way and hairs grow slower and eventually die.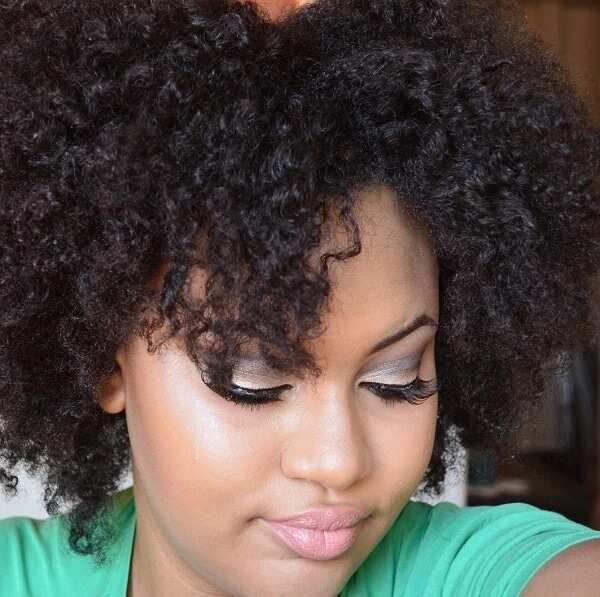 READ ALSO: Palm kernel oil for hair growth: easy tricks every lady should know
This is why protein treatment is so effective for hair growth. It provides the follicles with the nutrition they require and so helps our hair grow. Besides that, protein treatment packs prevent splitting of ends. This is another big problem that doesn't allow hair to grow longer. Hairs just get broken in the place where the split begins and remain short.
Finally, protein treatment can provide enough moisture to hair tips. The more moisture they receive, the better their elasticity is and the less tangled they are. A healthy, shiny look of each curl is the end effect.
How to find out when you hair starts to need it? It's easy, in fact. Just at the moment you start to notice that your hair loses its sheen, looks dull and greyish, and the tips become brittle and dry, it's the right moment to start using protein packs for the health of your hair. One of the most positive sides of the DIY protein packs is the content: they consist of natural ingredients and provide your hair with everything it needs.
Check out these stunning DIY hair protein recipes!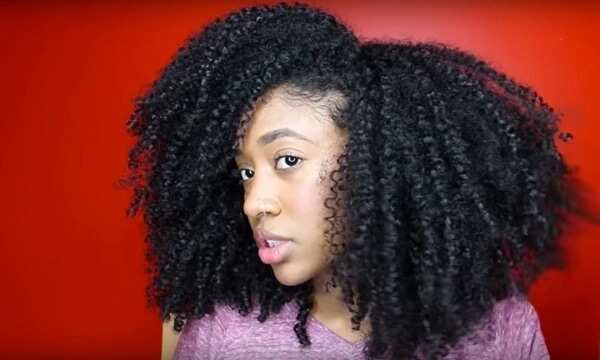 Here are several packs that will provide your hair with all the amino acids it needs, plenty of vitamins and minerals. Try any of them to help your hair grow faster, protect your locks and give them a healthier and shinier appearance.
If you have fragile hair that's prone to breaking and other damage, you definitely need this DIY homemade protein treatment pack. You only need to take three tablespoons of butter (only unsalted will do) and three tablespoons of raw fresh honey.
Mix the ingredients (maybe, you will need a blender) and then apply onto your hair all over. Massage the scalp gently and leave the mixture for 30 minutes. After this, wash the mask away with a lot of water. If your hair is in the active stage of breaking and getting dry, apply the mask two times a week.
In a short while, you will need it only two times in a month. Be careful to avoid overdoing because overly nourished hair is also able to fall out and get damaged.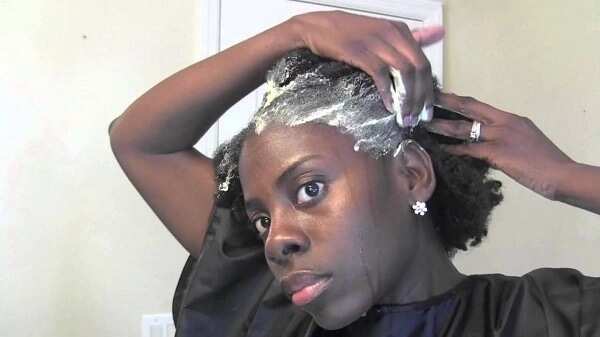 READ ALSO: Benefits of argan oil for hair
Make them softer and silkier
Take 3 tablespoons of coconut milk and 2 tablespoons of mayonnaise. Add ½ of a banana, 1 tablespoon of honey, and 1 tablespoon of olive oil.
Use a blender to mix all the ingredients in a bowl and then apply immediately onto the entire length of your hair, from the very scalp to the tips. Let the mixture work for 1 hour and then remove with a lot of water. This is an effective pack to use on the verge of hair coloring because the active ingredients are able to protect the hair from the damaging effect of chemicals.
Moisturize them thoroughly
Take ½ cup of plain Greek yogurt and 2 tablespoons of olive oil. Mix them in the same bowl until you receive a thick and smooth mass. First, moisten the hair, and then apply the mixture from the roots to the tips. Let the mask work for 30 minutes and then rinse the remnants off with a lot of water. After the mask, wash your hair as usual.
Give them a protein boost
Take 2 egg yolks and 2 tablespoons of olive oil. Mix them thoroughly in a separate bowl and apply onto clean hair. Massage the scalp gently to improve the circulation and increase the absorption of useful elements.
Then, cover your hair with a piece of food wrapping and let the mask work for 15 minutes at least. When you remove the film, wash your hair thoroughly with a lot of cold water. Apply the mask once a week. In case your hair is greasy by itself, don't use the oil, just take the yolks.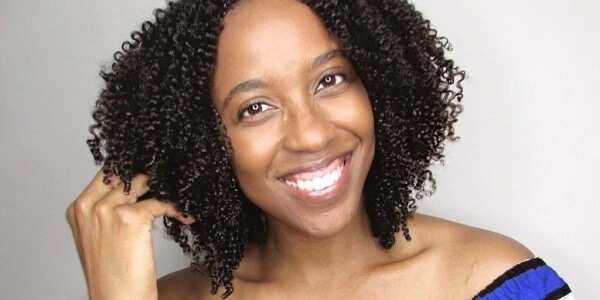 Take ¼ of a ripe avocado, 1 whole egg, and 2 tablespoons of olive oil. Simply blend all the ingredients together and when you have a smooth paste, apply to your hair from the roots to the tips. Leave on the hair for 45 minutes and then rinse with a lot of water. This DIY hair protein pack is perfect to reduce or even stop hair loss.
Take ½ of a pack (7g) of gelatin and one bottle of shampoo. Take the shampoo you normally use for your hair. Mix the powder with the shampoo and make sure there are no lumps. Use the mixture on your hair two times a month to control the curliness of your hair perfectly well. Apply and wash away the shampoo as usually. You will notice more shine and smoother curls.
Accelerate the growth to the limit!
Take 1 cup of hot water, 1 teaspoon of powdered gelatin (5g), and 1 tablespoon of aloe vera. Blend the ingredients together and apply onto clean hair. Let the mask work for 20 minutes and then rinse it with water. Apply the mask once a week for the best effect.
Apart from the packs, you can simply use raw coconut butter. It's a perfect source of natural protein and it's able to moisturize your hair perfectly. The application procedure of coconut oil is the same as with other hair packs. Apply it for about twenty or thirty minutes and then rinse with a lot of water.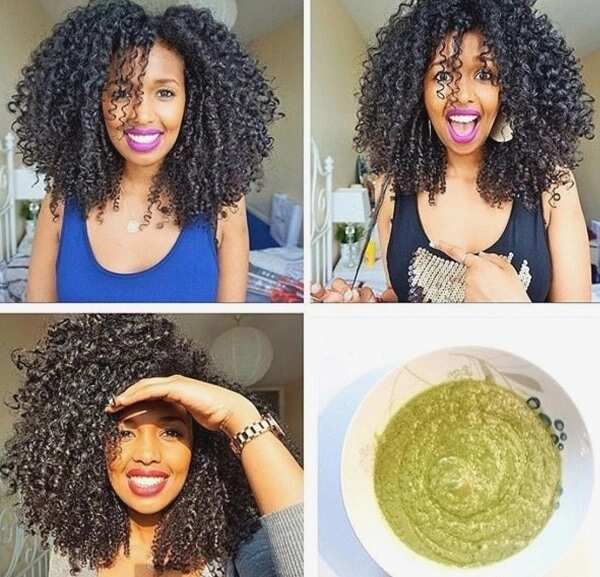 In case you have a kind of greasy hair, rinse the hair with water first and then use shampoo to remove the greasiness. At the same time, if you have dry brittle hair tips, you can apply coconut butter just onto the tips two times a week.
The use of oils and butters should also be moderate. They have a power to dry the skin and hair if abused. Besides that, they nourish hair and make it heavier. If you overdo with the nourishing, your hair may become too heavy for the follicles to endure the weight. You may even experience hair loss as a result.
Rules of using natural hair protein treatment for the best and fastest hair growth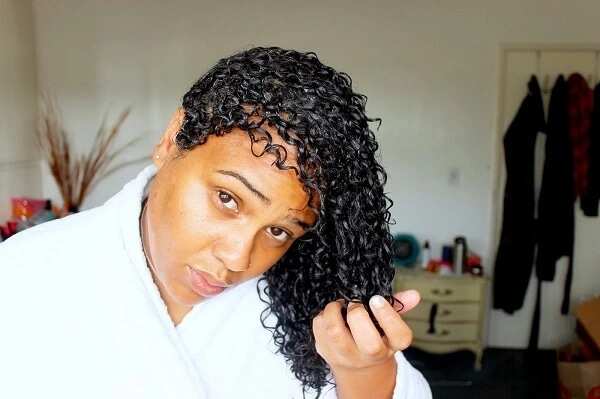 First of all, you need to watch the behavior and condition of your hair after the usage of certain hair masks. There's such a thing as individual intolerance and you may experience sudden side effects or worsening of the condition of your hair. While the ingredients are all natural, they can't damage your hair much. Still, once you notice anything suspicious, you should stop using the product immediately.
Besides that, you should understand that the usage of oils is reasonable only if you don't have greasy hair. Otherwise, the condition will only be worsened. At the same time, oils from avocado or egg yolk can be more than just useful even for oily hair.
No matter the kind of mask you apply, it will be better to wrap your hair with something warm – a towel, a shower cap, or a piece of plastic film. In addition, it's good to warm the wrapping up by getting it to a source of heat: the sun, a hair dryer, etc. This will help the mask give your hair everything it needs.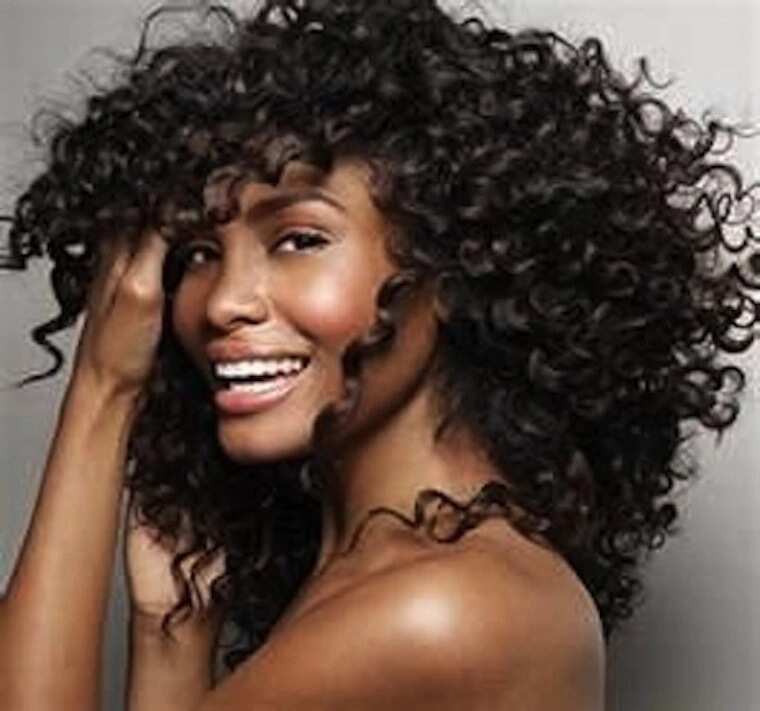 Finally, keep the mask on your hair for as long as you feel comfortable. Weak hair for 15 to 20 minutes, and in case you experience no hair loss, try keeping it for about an hour.
READ ALSO: Benefits of rice water for skin and hair
Source: viviscal.com
Source: Legit.ng