In order to create wealth, you must be able to distinguish assets from liabilities. At Sujimoto, we understand that to be needed, you must be loaded. That is why we created GiulianoBySujimoto which brings exclusivity, location and quality together in one space.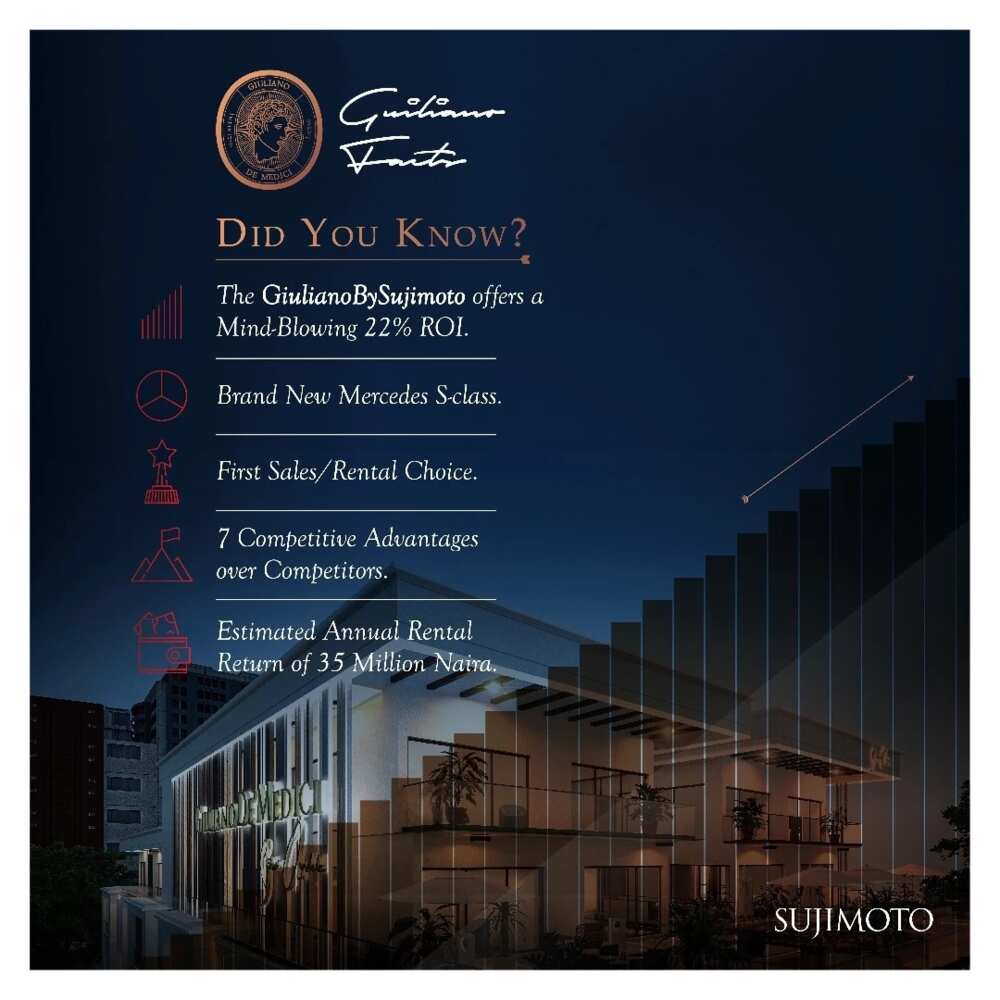 Investors in The Giuliano can get over 70% return on investment and an annual rental income of up to N35,000,000. There's nothing better than that.
Refer someone to buy the GiulianoBySujimoto and become an instant millionaire when you earn a mind-blowing commission.
What are you waiting for? Contact a potential investor right now.
Call 0809 852 1646 for more info.
"Wealthy people invest in strong, reliable assets, while others invest in liabilities" -Sijibomi Ogundele
[Sponsored]