The European football season is here again and it is open season once again for punters. Sports betting in Nigeria has attained new heights over the past few years. Once considered a socially unacceptable behavior, betting is no longer a thing of shame. Nigerian youths have taken to the trend with estimates putting the number of loyal youth betting patrons at about 70%.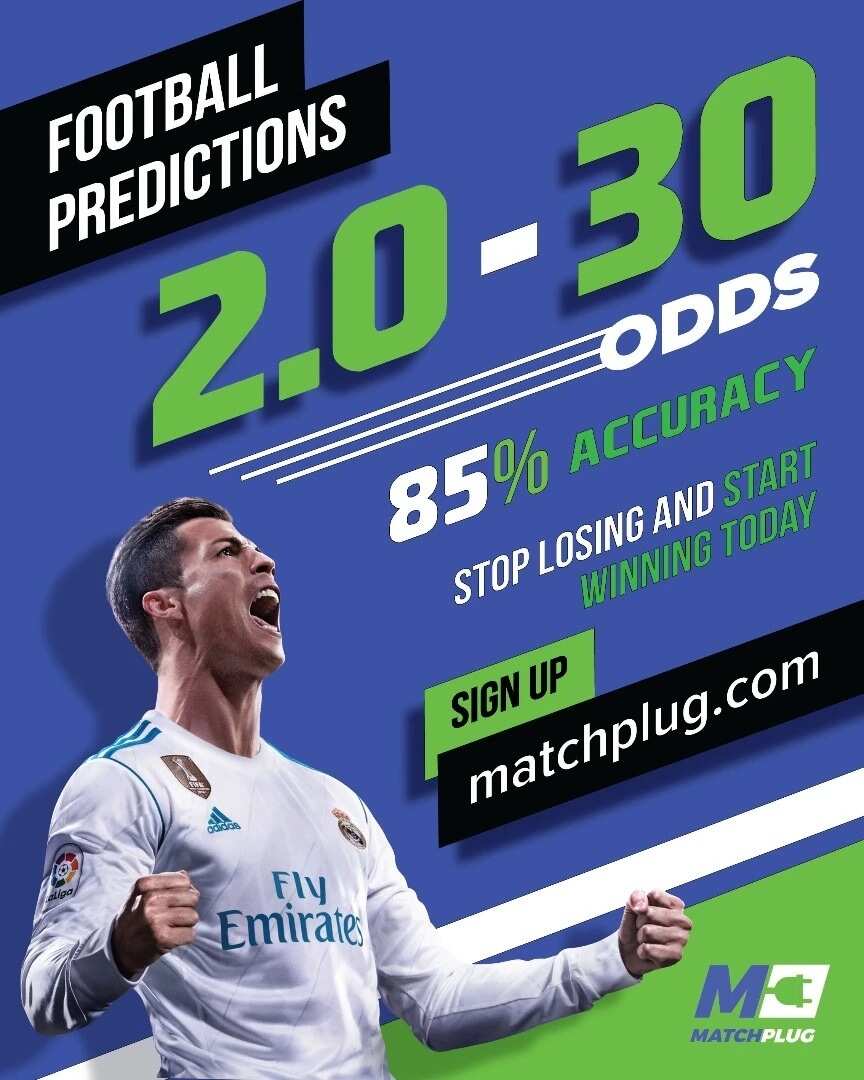 It was about mid-afternoon hours on April 18, 2018 when news of President Buhari's statement at the Commonwealth Business Forum filtered through. The president took a swipe at the Nigerian populace.
"We have a very young population," Buhari noted. He continued, "More than 60 percent of the population is below 30, a lot of them haven't been to school and they are claiming that Nigeria is an oil producing country, therefore, they should sit and do nothing, and get housing, healthcare, education free."
Nigerian youths: Making a way against all odds
Are Nigerian youths really lazy? This is a question that has received multiple answers, attacked from a dizzying number of angles. What, after all, is the criteria for laziness? Considering the sorry state of the economy, the disruptive political climate, low education standards, and the dreadfully dilapidated infrastructural base in the country, this is a most tricky question to attempt.
For the Nigerian youth, it has always been a question of survival. Growing up in a country where fathers (the government) are unconcerned about your welfare, and mothers (the government, yet again!) really do not care was always going to be a tough one. That the Nigerian youth survives is simply (although there is nothing simple about it) a result of the resilience, determination and tenacity of the typical Nigerian youth.
Interpret it how you must, Buhari's statement hardly did any justice to the many odds stacked against the Nigerian youth. That the current state of affairs of the youth populace is a result of the failures of the government past and present, should be an indictment of the government itself, not the victims of this ineptitude. As the popular social media #accolades challenge raged on while the heat of the statement could still be felt, the youths of this nation do deserve some accolades.
Sports betting: A sign of laziness?
Now back to the reason for this piece. Buhari in his statement had mentioned that the country's youths want to "sit and do nothing, and get housing, healthcare, education free." Considering the number of youths now resorting to sports betting (free money) in their bid to live above their means, perhaps he was right. The Nigerian youths just might be a lazy bunch of wanton free earners who detest hard work.
Wrong! Nothing can be further from the truth. With jobs running out in the economy, banks unavailable for small startup loans, and a perilous education system that does nothing to prepare her products for the world ahead, the blame can hardly be placed solely at the foot of the youths. The vultures have swooped in.
More betting sites have sprung up in the last five years than ever before, and more youths have embraced the possibility of earning without really working. Not a bad idea considering there are no jobs. For some, this is a means to an end: raise the capital needed for a startup business venture which will be backed by neither the government nor the nation's financial institutions. No blames here.
Prediction sites: Smart or plain lazy?
As the media gets overrun by the growing presence of sports betting websites, another business angle has been opened - sports prediction websites. Once feared for being purely scam ventures, youths are beginning to find that some good can come out of using prediction sites. The trial and error approach of betting has never been a viable approach to financial gains. This is the hole sports prediction sites seek to fill.
Why bet blindly when you can make a "sure" wager? What is the cost of a lost bet? Broken hearts? Unmet expectations? Lost funds? The implications can escalate quickly depending on the size of the bet and the finances involved. Betting blindly is indeed a lazy man's job. Taken away from the context of the presidential statement and its political undertones, the game of luck can be just as glorious as it can disastrous.
The rise of soccer prediction sites in Nigeria has also brought about its dangers. Fraudsters have come home to roost, and many are beginning yet again to cast soccer prediction sites in a bad light. Used properly, though, it is a smart move. Renowned soccer prediction sites like Matchplug, Freeusertips, Forebet, and Matchgains, have gained worldwide acclaim for their accurate Football predictions.
Predicting soccer results shouldn't be a blind man's game (or a lazy man's game for that matter). The most accurate results are best derived through careful permutations that consider current form, home advantage, previous results, expected lineups, etc. Using strategic data, smart AI analysis, and insightful human coverage, top prediction site like Matchplug ensure that results are accurate more than 90% of the time.
Sports betting may be risky, but it can also be fulfilling. Yes, you can gain so much from sports betting, only if you do it right. Should you decide to wager with hard earned cash which is increasingly difficult to come by in this economy, be sure to do it right. Soccer prediction sites take the job of prediction analysis off you, ensuring the risks you take are only calculated and much more likely to bear fruit.
- Written by Fidelis Rainny
[Sponsored]