Everyone who enjoys listening to modern Nigerian music has heard of the young and successful Runtown. This singer is great at mixing various styles, like R&B, reggae, hip-hop, and rap, which makes his songs really memorable. We bet that his music has been stuck in your head more than once. Read the history of Runtown and find out things about him that you've never heard before!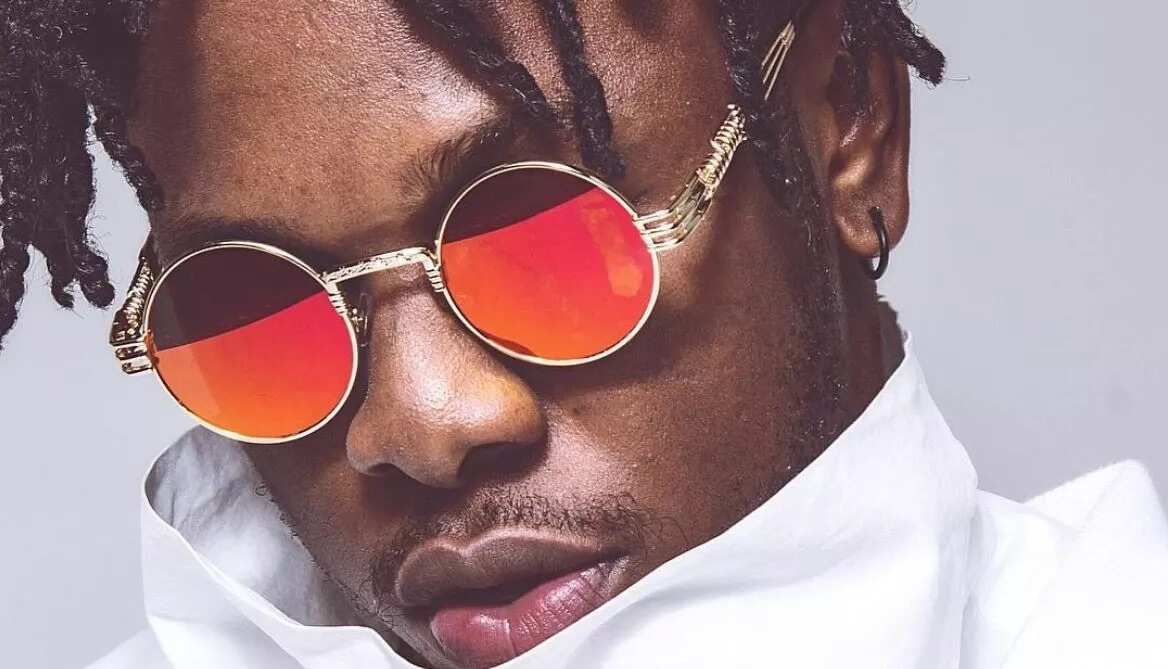 Life history of Runtown
No matter if you often dance to the catchy tunes of Runtown, enjoy seeing his music videos and support him at the music awards, or just have heard one song at the shopping mall and thought it sounded nice, you will appreciate the full Runtown biography with plenty of interesting facts about the superstar. If you like Runtown and his music, this is for you!
Runtown's childhood and young years
Runtown's real name is Douglas Jack Agu, and he was born on August 19th, 1989. So, Runtown age is 29 years old. A lot of people are confused where the singer really comes from. Actually, Douglas was born in Enugu State, so this is considered Runtown state of origin. However, the famous singer spent his entire childhood in Lagos, where he completed the primary school, then relocated to Abuja, and then came back to Enugu, where his family moved after the passing of his father. His mother is a former minister of health.
While he was growing up, Runtown had a desire to become a successful basketball player. However, life had different plans for him. After Douglas completed his secondary education in Enugu, he went on to attend St. Augustine's seminary Ezzamgbo. He was unable to complete his studies, but he had something else in mind for his future. He went on a trip to New York City, where he decided to pursue a career in the fashion industry. Currently, he is studying in the Fashion Management faculty at the prestigious Fashion School of Technology in New York.
Although Runtown mostly resided in Abuja, he frequently visited the state where he was born, Enugu State. This is where he met and became friends with the musician Phyno. Later, Phyno and Runtown moved to Lagos, and they collaborated on various projects there. These two talented youngsters were really determined to start their music careers, and Phyno became a huge inspiration to Runtown in deciding what he really wants.
Runtown's career
The singer's career officially started in 2007, after releasing his debut single called "Runtown". This single was produced by Soge. A year later, Runtown and his friend Phyno started their own record label, which they named "Penthauz Entertainment".
Later, in 2012, Jamaican-American performer Laza Morgan collaborated with Runtown on her song "High on You", and it did fairly well in the Caribbean charts. Also, the artiste J.Martins invited Runtown to collaborate on his song from the "Elevation" album, called "Tonight". In the middle of various duets with other artistes, Runtown never forgot about his friend Phyno – they recorded a song together, which was called "Anamachi Versace", produced by Wizzy Pro.
By the way, Phyno is not his only friend in the industry – he is also on good terms with Timaya. Speaking of his musical inspirations in an interview, Runtown admitted that his main influences from worldwide music were Kanye West, Bob Marley and Sean Kingston. You can hear the bits in Runtown music which are inspired by these singers.
However, real fame came to Runtown after he collaborated with the Nigerian music giant Davido. The two musicians recorded the single "Gallardo" together, and it quickly became a huge hit. January 2014 was when "Gallardo" came out, and it won multiple awards, including Collaboration of the Year at the Nigeria Entertainment Awards.
This song also got a music video, which was made in Nigeria and directed by Clarence Peters. The video also became a success, gaining thousands of views on YouTube. Only a few months after the release of "Gallardo", the performer signed a huge multi-million endorsement deal with the label "Eric Manny Entertainment", which was owned by Prince Okwudili Umenyiora, the Nigerian billionaire and CEO of Dilly Motors company. After that, Runtown's career started rising, and he became recognized by fans and music enthusiasts.
Under the Eric Manny Entertainment label, Runtown released the singles "Successful" and "Domot". They both got constant airplay on radio stations. Runtown went on to feature on the song "Emergency" by WizzyPro, along with such singers as Skales and Patoranking. This song, produced by WizzyPro himself, was released to the public in November 2014. Two months later, the music video for "Emergency", with Patrick Elis as director, came out.
Runtown's debut album "Ghetto University" saw the light on November 23rd, 2015. This album featured a lot of guest stars – such as Wizkid, Phyno, DJ Khaled, Anatii, and Uhuru. Runtown's album made him even more popular in Nigeria, allowing him to become listed in top-5 of the most streamed artistes in the country. In general, the album "Ghetto University" made Runtown a lot of profit and proved all the music giants that a new star is rising.
After the success of his first album, Runtown was silent for about a year, later releasing the romantic ballad "Mad Over You" in November 2016. This song ended up 38th on the Billboard Twitter chart, and the critics described it positively. Runtown himself revealed that the composition was mainly inspired by the beauty of Africa.
READ ALSO: Phyno's record label artistes
Runtown's controversies
Like majority of Nigerian stars, Runtown was involved in a few controversial stories. First of all, in 2014, the media began speculating that Runtown is behind Davido's hit song "Aye", which he supposedly wrote. When Runtown was asked this question in the interview, he said that people should listen to Davido's interviews if they want to know how this song came to life.
Another controversy connected with Runtown was his parting with Eric Manny Entertainment in 2016. He was stopped performing and recording songs without the label's knowledge, which caused him terminating his contract. Later, in an interview, Runtown mentioned that he quit his label because of breach in his contract, life threats and extortion.
READ ALSO: Who is Phyno and where is he from?
Runtown's family
The singer met the love of his life, model Selena Leath, in 2015. The two got to know each other at the shooting of the "Bend Down Pause" music video in the United States. Selena has appeared in various music videos of the rappers like French Montana, 2Pistols, CeeLo Greene, and Slaughterhouse. Her birth date is August 1987.
Runtown and Selena Leath are not married yet, but fans are patiently waiting, especially since they are parents now. Their little boy, Zamar, was born in Los Angeles in June 2017. He means the entire world to his parents. Both Runtown and Selena Leath post adorable photos with their baby son on social media, flaunting his cute smiling face.
READ ALSO: Where is Runtown from in Nigeria?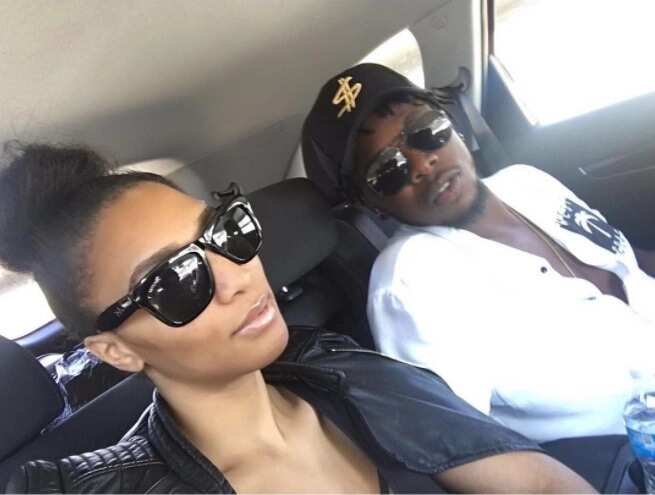 This was a biography of successful and determined Runtown, who enjoys his career and always records new songs with enthusiasm. We hope that he will release more of his catchy music soon.
READ ALSO: Alex Ekubo biography and career path