Slave trade was a dominant feature of the 19th century pre-colonial Northern Nigeria. It was characterised by raiders ambushing and capturing people from their homes for sale.
Baba is a woman who lived during this time and she shared her experience on slavery and marriage among other things with a white woman identified as Mary Smith who helped to chronicle her experience in a book.
Baba lived in a small settlement called Karo which used to be part of the Sokoto Caliphate.
She met with Mary Smith in 1949 and Mary in turn wrote her story and it later became a key text in the study of Africa during the pre-colonial times.
During that time, wars were going on in the Sokoto Caliphate and slavery was one of the results. Mary in her book revealed that the chief was known to call out to the drummers to alert the town people of the danger, and people were known to run into the town gates to escape capture.
PAY ATTENTION: Install our latest app for Android and read the best news about Nigeria
Excerpt from the book reads:
"In times of war, the Chief would order the drummer to climb up on a high place and beat the deep drum so that the villagers and people in the surrounding hamlets should come inside the town walls. The drum rhythms said, "come in, come in, come in."
Some of Baba's family members were captured during one of such raids, but they were later released after paying a huge amount.
"They went first to the hamlet of my father's brother, Ubangida. The raiders came at night, they broke into the compound and took away three of his children and his wife, who was long pregnant and about 10 of his slaves. 30 days later, we heard that the raiders had gone away and father said they could go out of the town to look at his rice field near the river.
"They were all working. Silence. Then suddenly, there were horsemen and men on foot surrounding them. The farm slaves ran away but the raiders caught father's wife and Kado's bride. They tied their hands across their breast, each hand on the opposite shoulder with rope and they carried them off to Kastina.
"We were in our compound inside the town when the slaves came back and said they had been seized. We cried and wailed."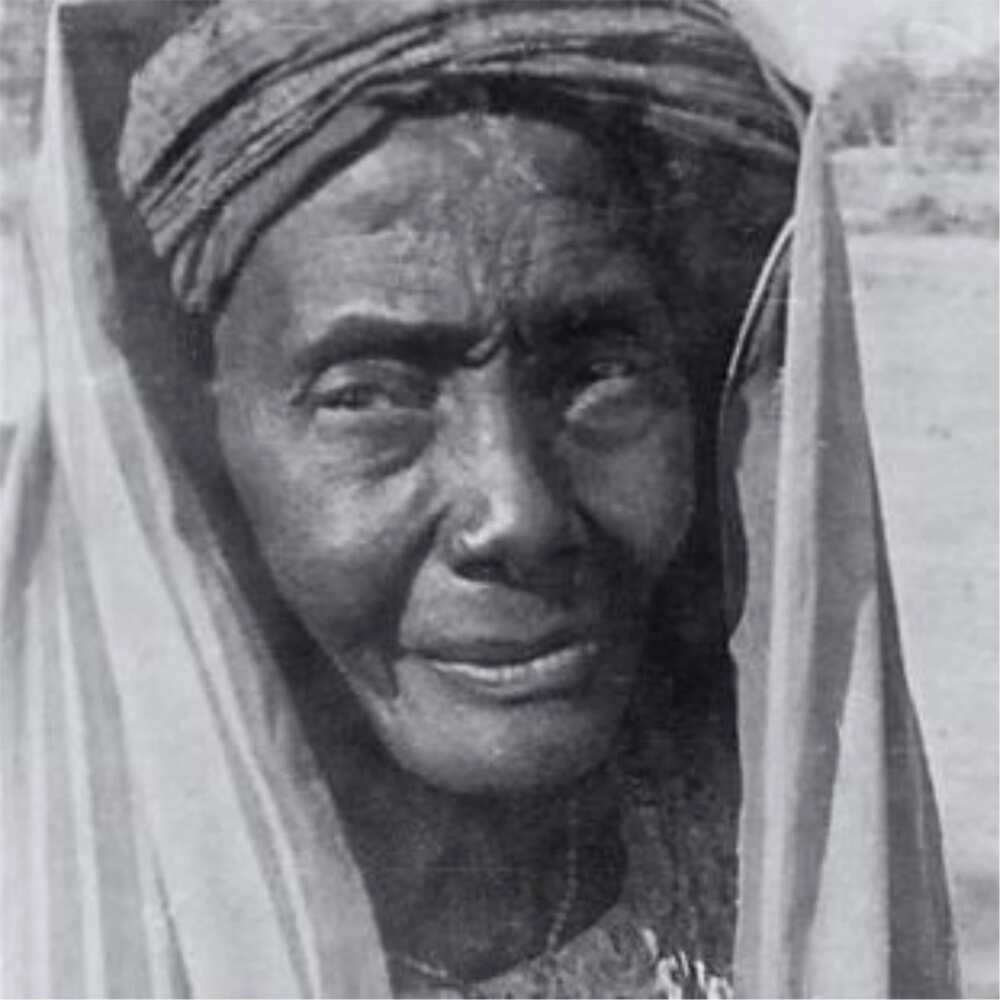 Baba revealed to Mary that they usually lived in fear of being captured because it usually ended up in the captives becoming slaves or getting killed.
"In those days, there was always fear, war, war, war. They caught a man and they made him a slave or else they killed him," Mary wrote in her book.
Also, in Baba's story, she revealed that divorce was not frowned at, and that polygamy was highly accepted. She even had a sister-in-law who married 11 men.
READ ALSO: Meet Nigeria's first millionaire Candido Da Rocha who sent his clothes to Britain for laundry
See expert from the book below:
"All the elders, men and women, they said, "You must go on with your marriage." I said "no, I didn't want him. I desire the son of the blacksmith." When Aunty Rabi came home, I knew she would help me, I told her that I didn't like the marriage and she said, "very well, go and break it up."
She further explained that she married her cousin to please her father.
"There was also Malam Maigari who wished to marry me, I promised him I would come to him later. Duma came to visit me, I accepted his money because father wanted me to do so. But because I didn't really love him, I left him after a few years…Duma was tall and handsome and sensible, we lived together in peace with no quarrelling."
She later got married to Malam Maigari after separating peacefully from Duma. After 15 years, Baba also separated peacefully from Maigari and got married to Malam Hasan, who was a prison keeper and a farmer.
Baba was not done with marriage because after Hasan's death, she got married to another man, Ibrahim, even though she was staying apart from him. The union was called a marriage of shoes because they lived apart.
Baba had no children of her own till her death in June 1951 but she answered mother to many people.
Top 5 facts you didn't know about the Hausa people | Legit.ng TV