New look! Recent pictures of Mercy Johnson
Hey, fans of Mercy Johnson! Have you seen how she has changed? It's so incredible! We bring to your the recent pictures of Mercy Johnson. Enjoy!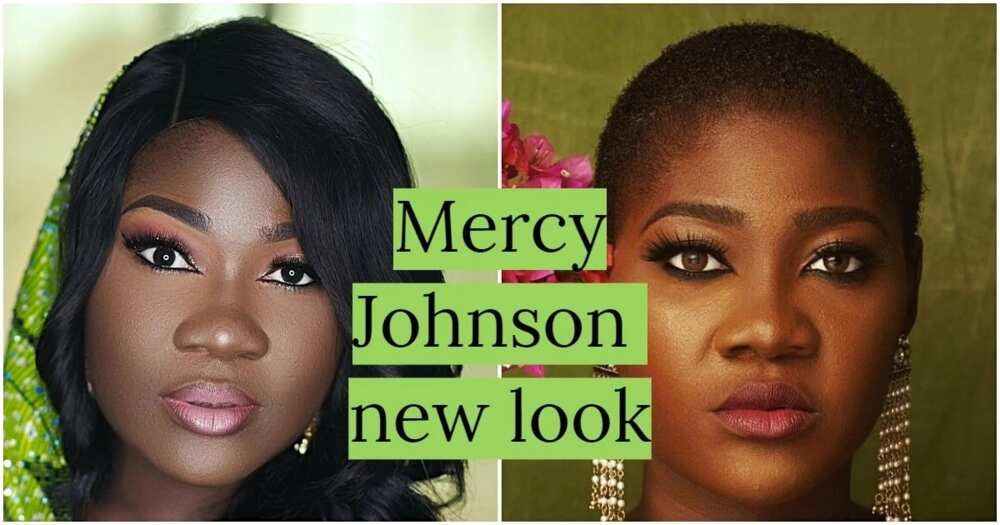 Everything has its time, and long hair can also get boring. First of all, the hairstyle should look expensive and emphasize your dignity.
Latest pictures of Mercy Johnson
Mercy Johnson Okojie is one of the titans of Nollywood. She has starred in more than 170 films and ranked third on the list of the richest actresses in Nigeria. Now the actress is happily married to Prince Odi and has three children.
READ ALSO: Mercy Johnson children
On August 24, Mercy celebrated her birthday. On the same day, she celebrated the seventh anniversary with her beloved husband, who supported her very much after the death of her mother. The woman shared with her fans not only an amazing new look but also words of sincere love for her husband. Such love is amazing.
So the last three months has been my worst but you have been proof that love is all we need to heal. You followed me into my darkness when the hole of a loss wouldn't heal. You taught me that healing doesn't mean the damage never existed but that the damage no longer controls my life. I am in tears as I write because I can't comprehend what I did right to deserve you. I will not celebrate my birthday but I must celebrate you. Even when I can't comprehend myself, I do know that you love me and that I will be fine with you by my side. Happy wedding anniversary, Prince Odi Okojie. I Love You. 7yrs and still counting!
READ ALSO: Kcee's new look: Star says goodbye to dreadlocks
Very often the appearance of a woman depends more or less on her character and inner peace. And when a woman decides to change her behavior or radically change her life, she changes her appearance.
So it happened with Mercy Johnson. She is a bold and determined woman who loves experiments with her appearance, so this hairstyle perfectly suited her. It radically changed the image, underscored the individuality and original style. With it, Mercy favorably highlighted her beautiful features, while retaining her femininity and beauty.
Mercy with short hair was recognized a very feminine and stylish by her fans. Even though her haircut is frankly boyish, it created a gentle and touching image. The challenge of Mercy Johnson hairstyles was crowned with success.
READ ALSO: New look of Tiwa Savage
Source: Legit.ng