Aubrey Drake Graham was born on October 24, 1986, in Canada. Similar to many artists, he achieved success in America. Drake is known not only as a musician but also a songwriter, producer, and actor. Have you ever listened to any of Drake's songs? Whether you are a fan of his lyrics or not, you'll find best Drake's quotes about love worth reading. Are you ready? Let's get started.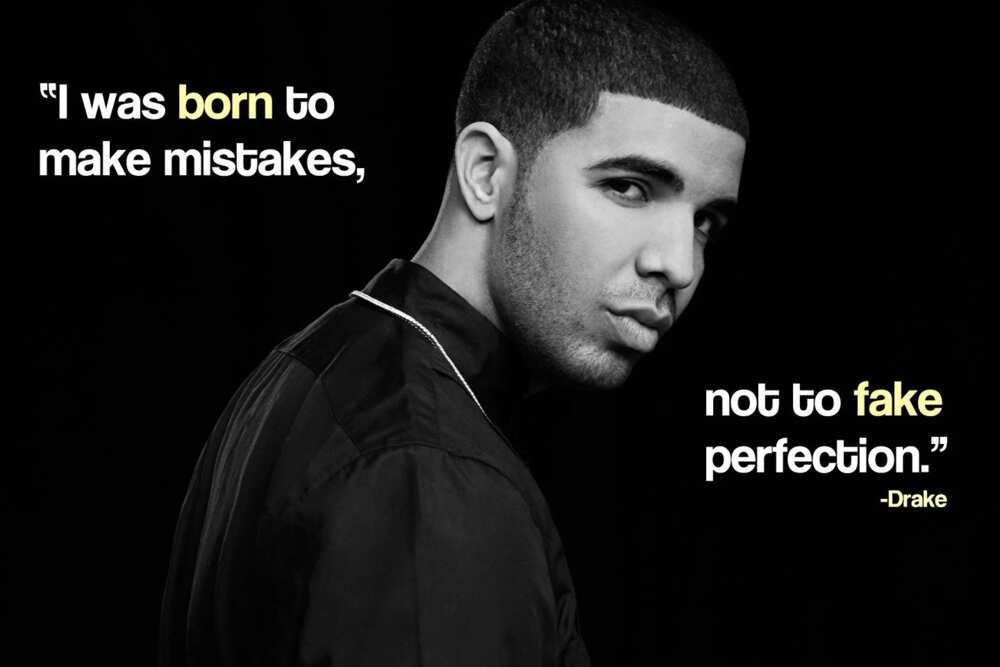 Some of the most popular Drake quotes are taken from his lyrics. Drake is, perhaps, one of the most often quotable artists, especially, when it comes to Drake romantic quotes. Here is a list of inspirational quotes from Drake about love.
Famous Drake love quotes
Always smile more than you cry, give more than you take, love more than you hate.
You said I love you, and I said it too. The only difference is I didn't lie to you.
Live without pretending, Love without depending, Listen without defending, Speak without offending.
Jealousy is just love and hate at the same time.
When all is said and done, more is always said than done.
The girl that I want to save is like a danger to my health. Try being with somebody that want to be somebody else.
You can always tell how much you love someone by how much they can hurt you.
I used to think you took my breath away, then I realized I was suffocated by your bullshit.
I know they say the first love is the sweetest, but that first cut is the deepest.
All so convinced that you're following your heart, cause your mind don't control what it does sometimes.
Mind in one place, heart in another.
READ ALSO: Who is the most popular musician in Nigeria?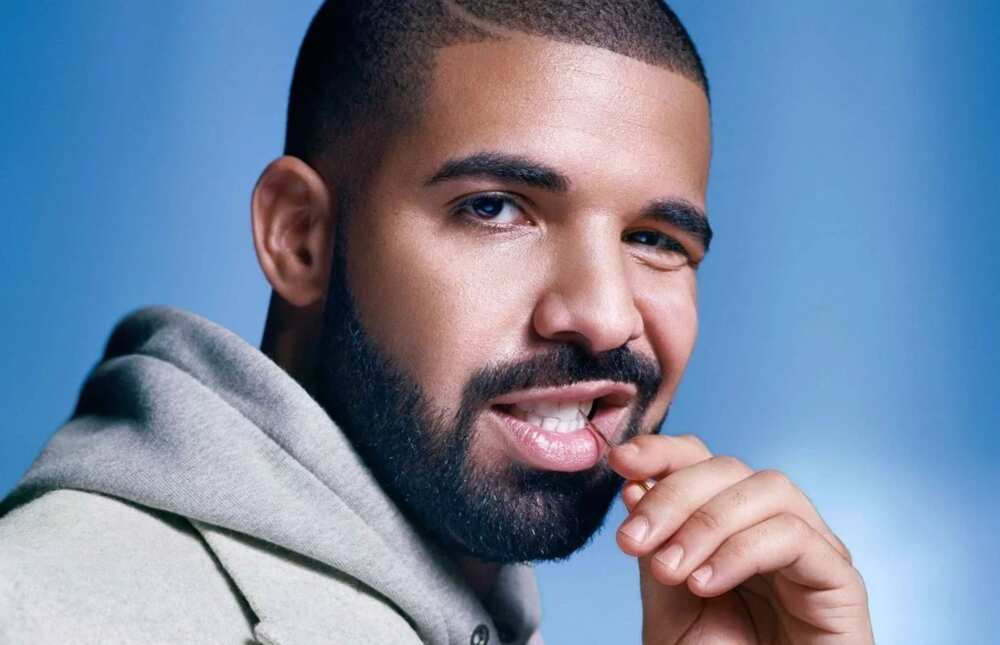 Just as I predicted, here we go again. They always say the hottest love has the coldest end.
Wish you would learn to love people and use things, and not the other way around.
Judge me, and you'll have no time left to love me.
I hate getting messages from you, especially when you say you should've stayed. Fu**s up my whole day, thought all these feelings went away.
I'm good, I don't need no help. Cause I'm better off by myself then to start over with somebody else.
Looking back on it, at least my pride is intact. Cause we said no strings attached, and I still got tied up in that.
I don't really give a fu**, and my excuse is that I'm young.
Cause the truth hurts and those lies heal.
Patience is key for getting over a breakup. That, and trailing off your interaction after the breakup.
You don't even have to ask twice, you could have my heart or we could share it like the last slice.
I'd rather tell you how I really feel.
I need you to rescue me from my destiny, I'm tryna live right and give you whatever's left of me.
All in all I learned a lesson from it though. You never see it coming you just get to see it go.
Over time you realize that some people just aren't worth it anymore.
Don't lie to the girl of your life for the hoe of the night.
The moment I stop having fun with it, I'll be done with it.
Pain makes you stronger. Fear makes you braver. Heartbreak makes you wiser.
The girl or the world, you see someone gotta lose. I thought I could have it all, do I really gotta choose?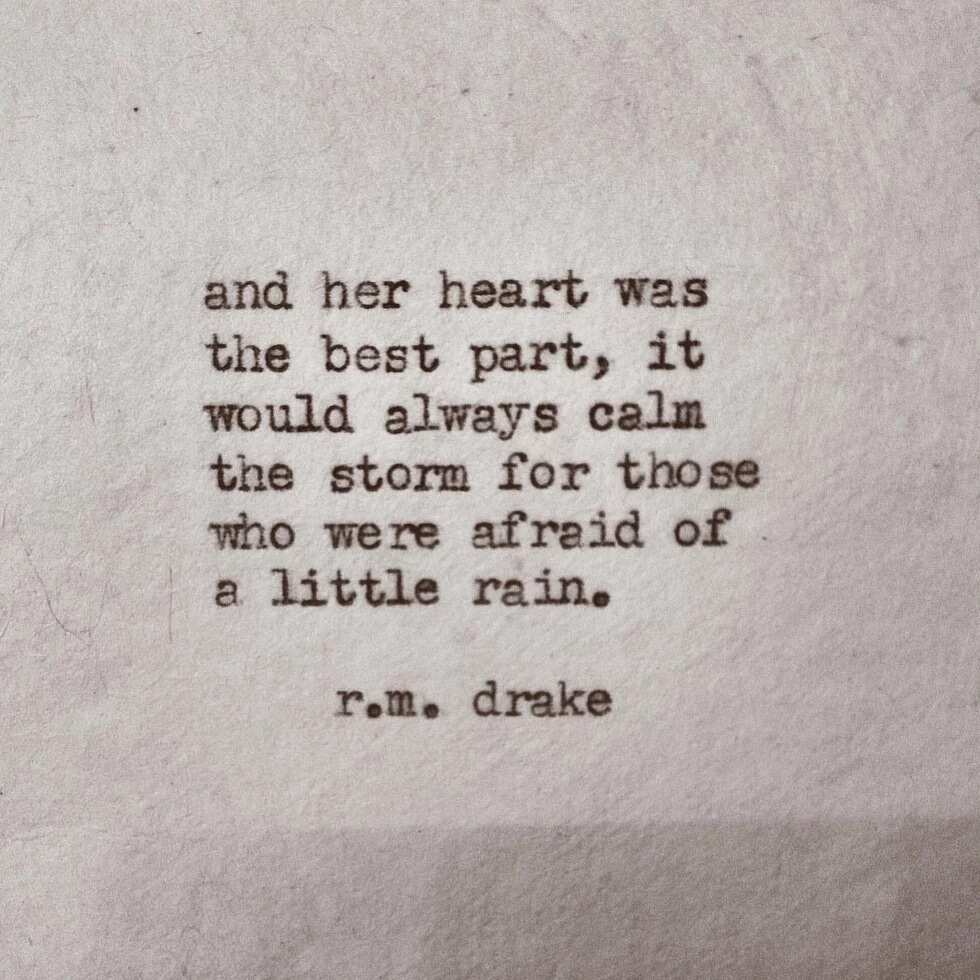 The ideal girl is driven, working on something other than modeling or being a singer.
I better find your loving, I better find your heart.
My mother made me truly appreciate women.
No strings attached, your love is so WiFi.
A relationship can give you a gut wrenching feeling sometimes. It's a real emotional ride.
Are we acting like a couple? I'm just trying to get it straight. Cause I'm over here convinced that it's too early for mistakes.
READ ALSO: Top 10 Nigerian party songs 2017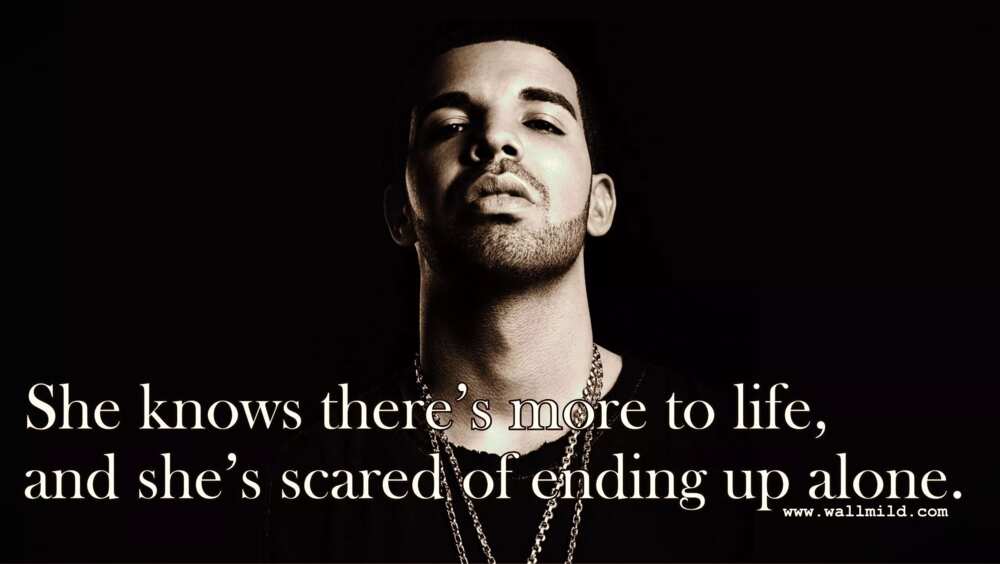 Trying to meet new women, it's always a little more difficult as opposed to calling somebody I knew that's single and trying to rebuild that connection.
I have an urge to communicate. I think I'm a change from what it would be like dating a normal guy who doesn't talk too much.
I realize I waited too long but please don't move on.
We live in a generation of not being in love and not being together. But we sure make it feel like we're together. Cause we're scared to see each other with somebody else.
I ain't saying I'm requesting anyone that's perfect but I just need a woman that'll make it all worth it.
Good women are rare too, none of them have come close.
I'm more than just a number, I doubt you'll find another. So every single summer, I'll be the one that you remember.
Don't promise her the stars if you can't see them yourself and never tell her you love her us love doesn't mean the world for you.
Maybe I love too much and show too little.
But dear, don't be afraid if love, it's only magic.
All so convinced that you're following your heart, cause your mind don't control what it does sometimes.
Boys will break your heart. Real men will pick up the pieces.
A girl should have two things: a smile, and a guy who inspires it.
Crazy how you gotta wait until it's dark out to see who really with you.
The worse feeling is when someone makes you feel special, then suddenly leaves you hanging, and you have to act like you don't care at all.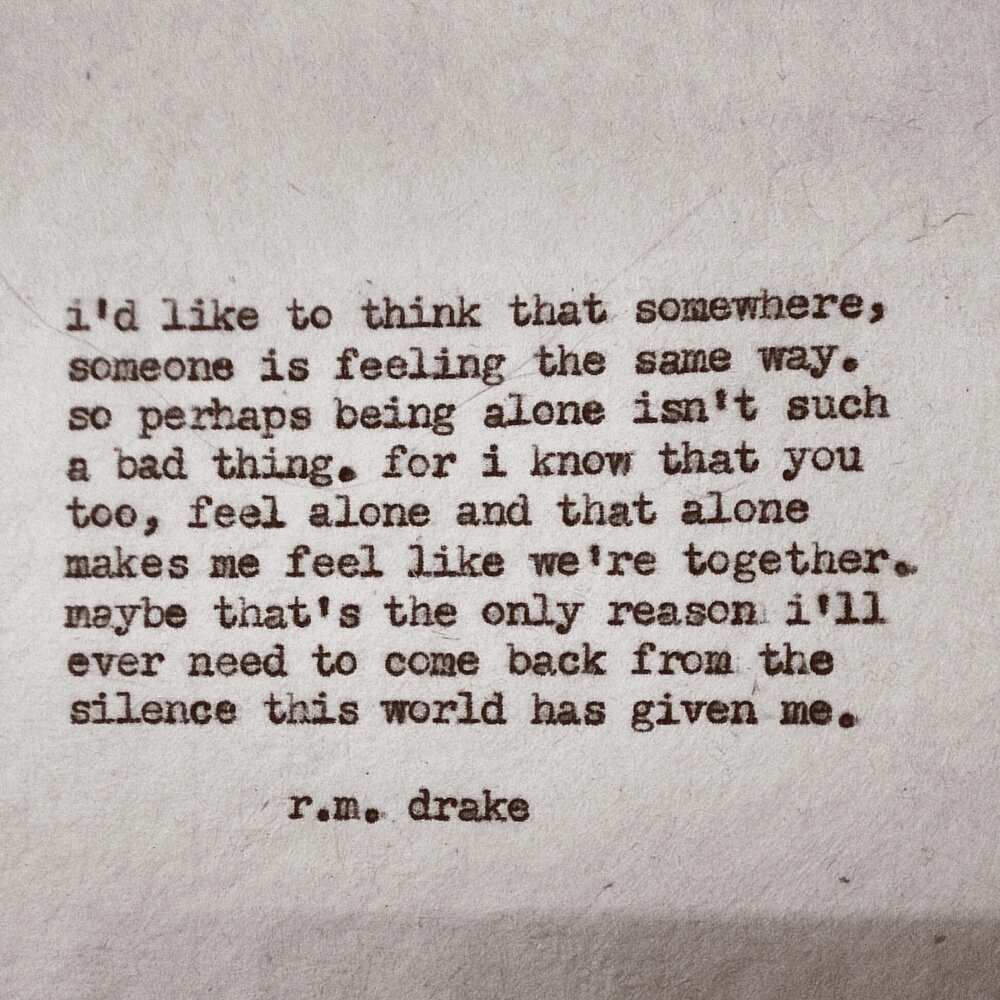 You ain't the only one that's tryna be the only one.
You're still the one that I adore. Ain't much out there to have feelings for.
I got my eyes on you You're everything that I see, I want your hot love and emotion, endlessly.
The worst mistake you can make is walking away from the person who actually stood there and waited for you.
Seven days without love makes one weak.
You can't have my heart, the doctor told me I'd be dead without it.
Sometimes you have to erase the messages, delete the numbers, and move on. You don't have to forget who that person was to you, but you do have to accept that they aren't that person anymore.
When your ex says 'You'll never find anyone like me' Say 'that's the point'.
Less feelings means less goodbyes.
Just because someone is single doesn't mean they're lonely. Some people are in relationships and they've forgotten what happiness is.
Love certain ones but never get attached to them.
Backstabbed so many times I started walking backwards.
Dying to meet your girlfriends that you said you might bring. If they're the ones that tell you that you do the right thing.
READ ALSO: MTV Europe music awards 2017 nominees and winners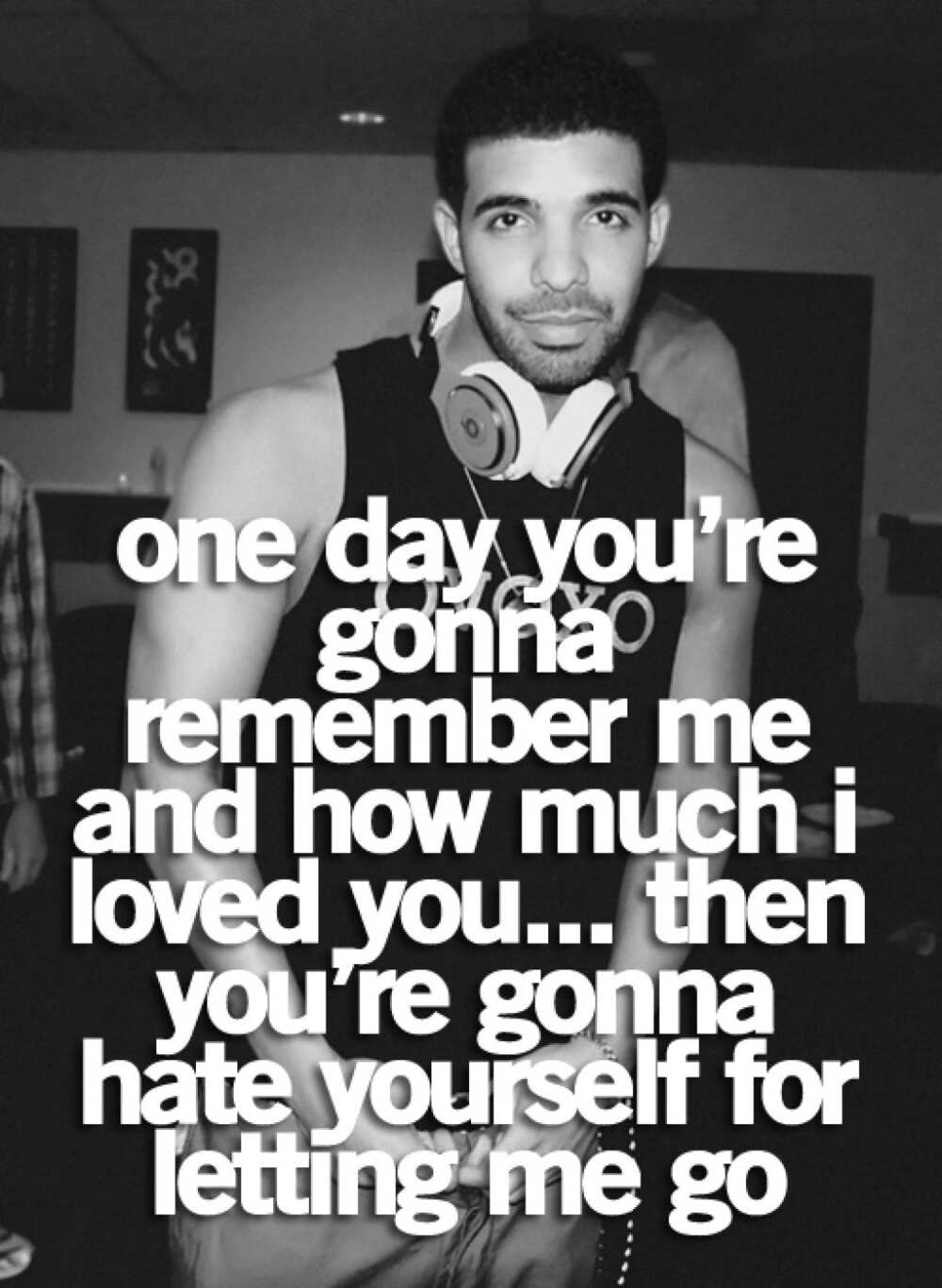 Drake is an author of numerous quotes and sayings about success, life, friendship, and many other topics. Hope you enjoyed reading the best Drake quotes about love!
READ ALSO: 50 funny quotes about life to get you through the day