President Muhammadu Buhari, on Tuesday, September 11, received the All Progressives Congress (APC) presidential expression of interest and nomination forms in a brief ceremony held at the State House, Abuja.
Legit.ng reports that the nomination forms were presented to him by the Nigeria Consolidation Ambassadors Network (NCAN), one of the president's support groups.
READ ALSO: 2019: I am contesting for Senate under APC - Ex-IGP who served with Jonathan
Legit.ng earlier reports that the president's supporters surprised many Nigerians with the purchase of the form since there were no prior knowledge of the plan.
According to Bashir Ahmad who is the personal assistant to the president on new media, the form was purchased on behalf of the president by a 'group of good Nigerians'.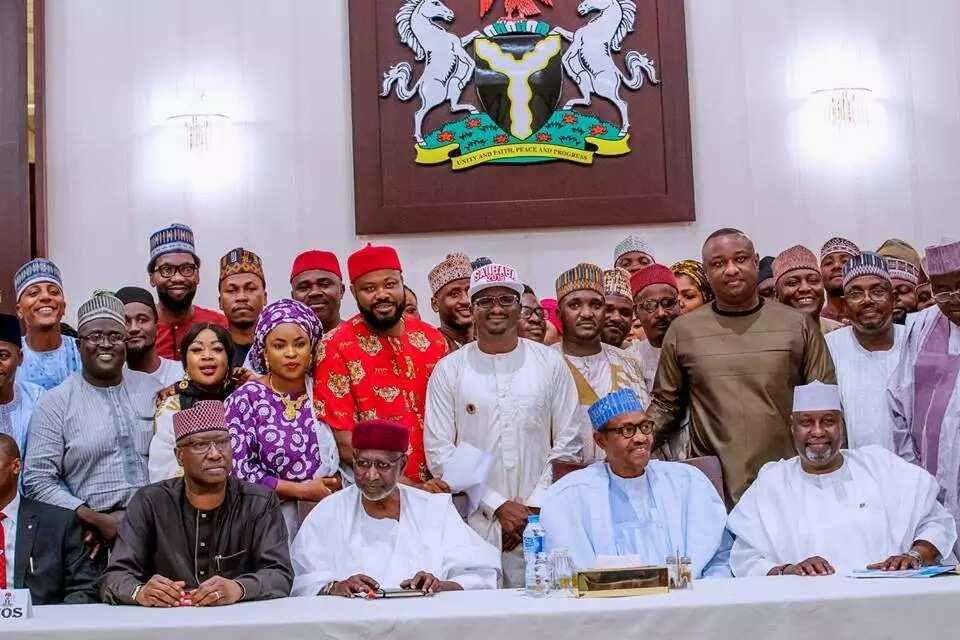 One of the president's support groups, the Nigerian Consolidation Ambassadors Network, bought the form on Wednesday, September 5.
Legit.ng also reported that President Muhammadu Buhari would on Tuesday, September 11, collect presidential nomination form and the expression of interest.
The event will hold at the new Banquet Hall of the Presidential Villa, Abuja, at 11.30am.
PAY ATTENTION: Read the news on Nigeria's #1 new app
It also reported that the Buhari 2019 Door to Door Ambassadors revealed that it is planning to raise a whopping N1 billion for the campaign and successful re-election of the president of Nigeria ahead of the forthcoming exercise scheduled for 2019.
The declaration comes days after another group announced it purchased the presidential election form on the platform of the All Progressives Congress (APC) for President Muhammadu Buhari.
Election 2019: President Buhari Proves He is Fit to Run in 2019 | Legit.ng TV