- A while ago, BBNaija winner, Miracle came out to publicly deny ever being in a relationship with Nina
- Nina's manager has finally broken the silence, calling Miracle a 'cunning' person
- He also revealed that Nina is unaffected by the turn of event and has chosen to focus on the good
Earlier on, Legit.ng reported the news of how 2018 BBNaija winner, Miracle came out to publicly announce that he was never in a relationship with Nina. This caused an outrage on social media as many people accused him of using her.
Well, Nina's manager, Donald Ike, has finally broken the silence. In a recent interview with Sunday Scoop, hew revealed that Nina tried as much possible to avoid talking about her issue with Miracle. He further revealed that when he saw the post, he was not surprised as he has always seen Miracle as a cunning person.
He had this to say: "As it stands now, Nina does not want to talk about anything that has to do with Miracle. We should let the issue go for now because I don't see much sense in what Miracle did. I believe that after they left the house, they became friends. I don't think they started dating after leaving BBN. Miracle doesn't enjoy social media; so, I didn't understand why he made such a post. It is uncalled for."
READ ALSO: Short man marries woman of his dreams after she curved him 7 years ago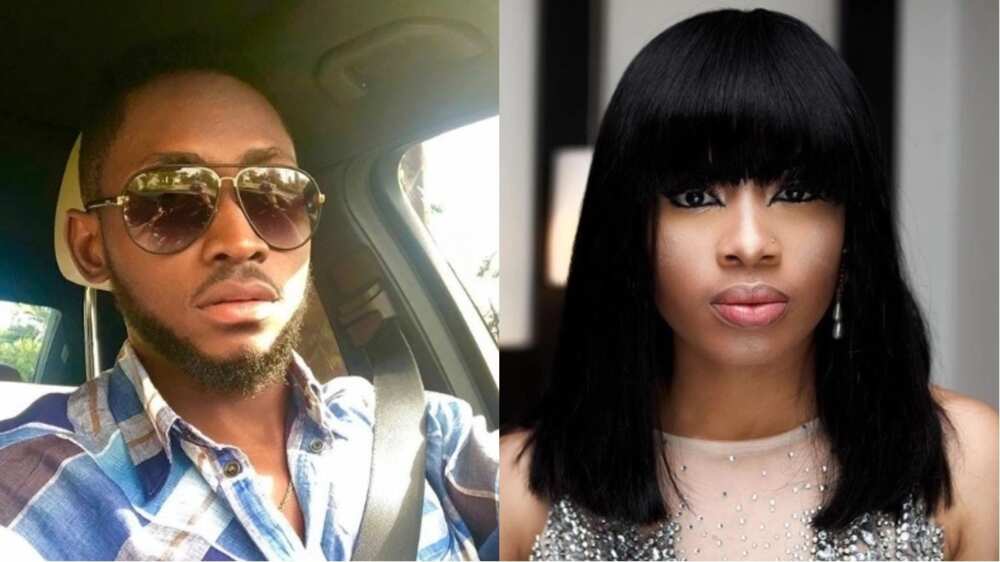 "I have noticed that he is cunning, but he seems like a smart person to everyone. He hardly writes things about Nina on social media, but he was quick to tell everyone that there was nothing between them again."
Speaking about how Nina felt about it, he revealed that she is not affected by the news, despite the negative comments that were thrown at her.
He added: "Before Big Brother, she was naïve but after coming out, she has developed a thick skin. She is a strong lady; she only concentrates on the good things people tell her, not the bad ones. I read how people were condemning and judging Nina. I just laughed because even Miracle was not clean when he was in the house and after Big Brother. There was someone who has been there for him for a long time, but he never spoke of her in the house."
READ ALSO: Wizkid's baby mamas Binta and Shola call him out on being a deadbeat father
Donald, however, said he didn't think Nina made a mistake by getting involved with Miracle during the reality show.
"I wouldn't say she made a mistake by getting involved with Miracle. He has a lot of charisma in him and charm too. Getting close to Miracle happened naturally – they are from the same state and they met during BBN's audition. Meeting people is not a mistake because there must be reasons you met them, not others. Miracle helped Nina in many ways in the house and Nina also helped him."
PAY ATTENTION: Get the Latest Nigerian News on Legit.ng News App
Get the hottest gist on Africa Love Aid
Mom's Blog New Episode: Q&A Session with Odunayo Adams-Oyebolu | Legit.ng TV