What are legumes and what do we know about them? This is a big group of plants that includes many names and many products. You definitely should give them attention because they can nourish you and improve your health in a very significant way. Let's talk about them for a while and find out which benefits you can get from them.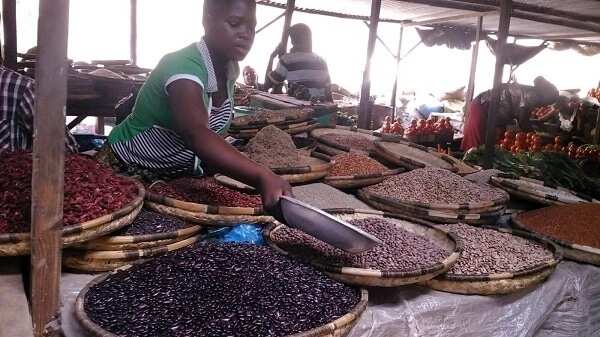 What are legumes?
Also known as pulses, legumes are a group of plants, which give perfectly nourishing beans. They consist of food fibers and plenty of useful elements and minerals. Many people are used to thinking that legumes are the main part of the menu of vegetarians who don't eat meat. In fact, any person should eat enough of legumes because they are affordable, healthy, balanced, and extremely nourishing.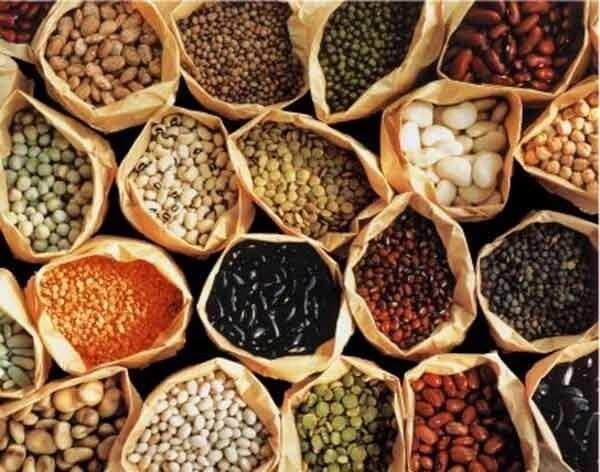 READ ALSO: What to eat during white fasting in Nigeria
The food fibers they contain helps us maintain healthy condition of our intestines. They can reduce the amount of blood sugar and cholesterol. Since they are sources of carbohydrates with a low glycemic index, they are a perfect food for people who suffer from diabetes. As well, they contain a lot of protein, which makes them a perfect cheap replacement of meat for people who can't afford eating meat often or for those who don't eat meat, whatever their reasons are.
Types of legumes are Kidney beans, lentils, and peas are the most famous and widely popular ones. Soy beans, chickpeas, lupin are less popular but still very useful if you decide to include more legumes in your daily menu.
What are the main health benefits of legumes?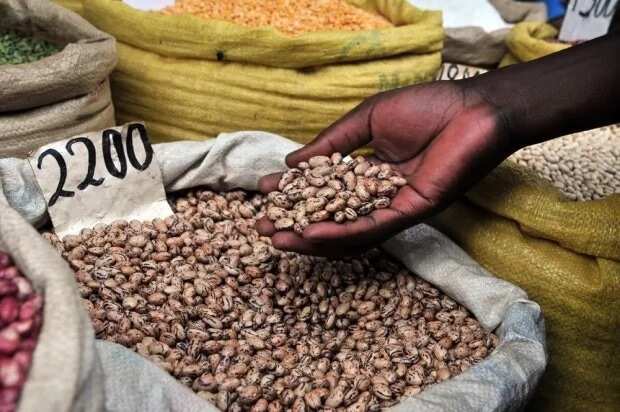 There are many health benefits that you can get from legumes but some of them are primary and others are secondary.
The first primary benefit of legumes is their perfect ability to make you feel full
Any type of beans is quite high in nutrition and rich in calories. Yet, it doesn't mean that you will store excess weight. A small amount of legumes will keep you feeling full for a long time due to the food fibers that fill your stomach, regulate the level of glucose in blood and prevent sudden fits of hunger. If you are not hungry for a long time, the chances that you will wolf down an unhealthy snack are reduced to zero. This is how legumes can help you maintain a beautiful and healthy body at a very low cost.
The second primary benefit of legumes is their high protein value
It's a fact that only people who keep track of their protein consumption know exactly how much protein they need and how much they get from food. Usually, people have no idea how much they have already eaten and how much more they need. You should know that one cup of cooked beans (or other legumes) can provide you with 1/5 part of the regular daily protein needs.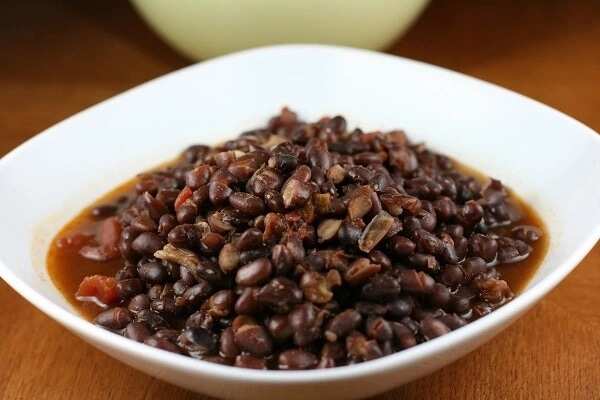 The third primary benefit of legumes is their ability to regulate your bowel movements
The amount of food fibers that legumes contain can help you fight constipation and other problems with bowels. However, you need to know that different people tolerate such high amounts of food fibers in different ways. Some respond with bloating, stomachaches and the sense of discomfort. If this happens to you, reduce the amount of legumes and in a while start to increase it gradually, letting your body get used to it the current portion before moving to bigger amounts.
The fourth primary benefit of legumes is their ability to decrease blood cholesterol and sugar
All this has an utterly positive effect on the health of your heart. The lower the cholesterol level in your blood is, the cleaner the vessels are. The heart doesn't need to go mad pumping blood through narrow openings of clogged vessels and stays healthy and young for much more time.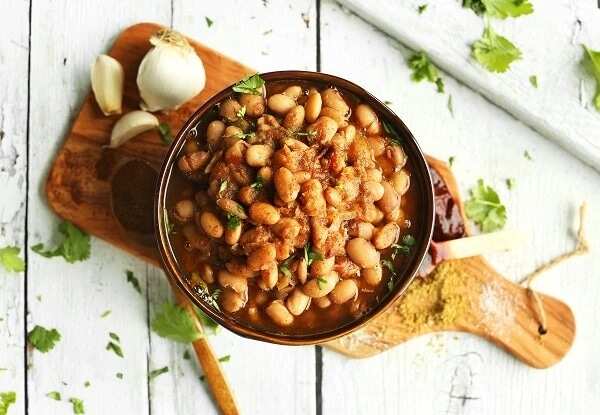 READ ALSO: African pear and pregnancy: is it safe?
The fifth primary benefit of legumes is their stash of vitamins and minerals
Most legumes contain a lot of iron and potassium, and also folate and magnesium. All this makes it irreplaceable in the menu of pregnant women and growing children. However, every person can benefit from the wonderful beans: the natural vitamins and minerals they contain will never be out of place in anyone's body.
Finally, one of the top benefits of legumes is their cheapness. Unlike meat, they are affordable to everybody. Of course, some sorts are more expensive than the others. Still, it's always possible to find a sort that meets both one's needs and financial abilities. Replacing meat with beans two to three times a week will save both your health and your money.
Legumes: the best recipes and cooking tips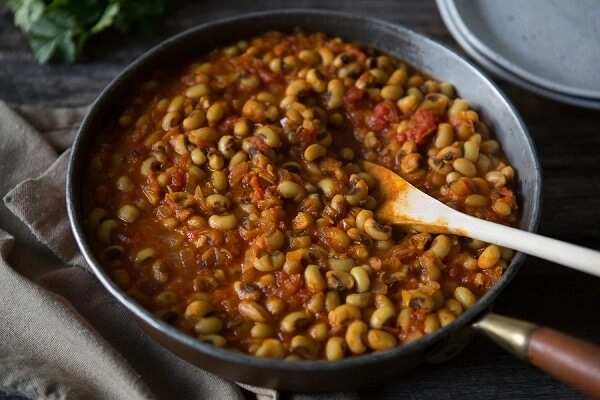 If you want to increase the amount of legumes in your daily menu, take advantage of these tips:
Add lentils to vegetable soups; add chickpeas of soy beans to stews and simmers
Add kidney beans to mince dishes and receive a bigger quantity, a cheaper cost of eating, and plenty of health benefits
Chickpeas soaked in water for 24 or even more hours and then fried are a perfect healthy snack
Use small legumes like lentils or mungo beans as a base for salads. Add a lot of fresh vegetables and garnish with olive oil and lemon juice
Chickpea paste – Hummus – with snack bread sticks is another super healthy snack
Red kidney beans or soy beans are a great ingredient for lasagna or taco
Chickpeas and lentils can be used as a great base for vegetarian pies or burgers
Replace 10% of wheat flour used for baking with lupin flour to increase the amount of protein in the ready product and to reduce the glycemic index
The easiest way to cook most legumes (kidney beans of all types, chickpeas or regular dried peas) is to soak them in water for 12 hours at least (the more the better but don't miss the moment when the fermentation begins and remove the water). Then, wash them thoroughly and add fresh unsalted water. Let it boil, remove the foam and cook for about 1 hours until they turn soft. You may need to add some cold water from time to time.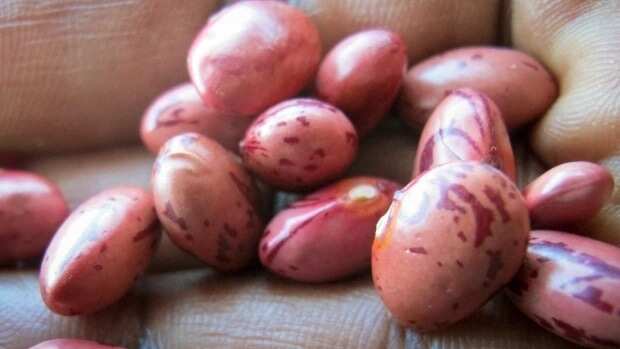 Then, you can add vegetables, tomato paste, and create a delicious stew. Cooked beans can also be peeled (if necessary) and turned into a smooth paste. Blended with vegetables and spices, it will work as a delicious homemade Hummus.
Let's see how to cook red lentils so that the whole family will love it. Chop fresh rosemary and thyme and cook in olive oil in a deep cooking pot. Then, add peeled and chopped carrots (2), leeks (2), celery (1 stick) and keep on cooking for 8 to 10 minutes.
When the liquid has completely bubbled away, add flour (1 full heaped tablespoon) and tomato paste (2 tablespoons). Stir thoroughly, add 1 liter of vegetable or beef stock and fresh bay (1 leaf). Take a piece of greaseproof paper, make it wet with water, and cover the stew. Place the lid and leave the stew in a preheated oven (170ºC) for 2 hours.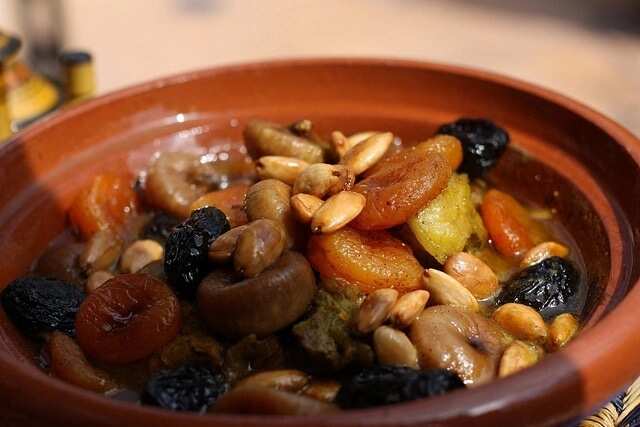 After that time, remove the greaseproof paper, add lentils (75g) and 200ml of water. Cover the stew with a new piece of greaseproof paper and leave it in the oven for 30 minutes more (until the lentils are cooked). When done, take the pot out of the oven and stir the stew thoroughly to see the consistency. If it's too thick for your liking, add a little boiling water. If it's too watery, some gentle simmering on the hob will make extra liquid evaporate and you will have the stew you need.
Now that you know the main health benefits of legumes, their usefulness and the basic legumes nutrition facts, you can invent your own meals with them and surprise your family with a healthy, nourishing and affordable menu.
READ ALSO: Types of Igbo culture food
Source: Legit.ng