History of Regina Daniels
What do you know about the young but already well-known Nollywood actress? How old is Regina Daniels? Who is she dating?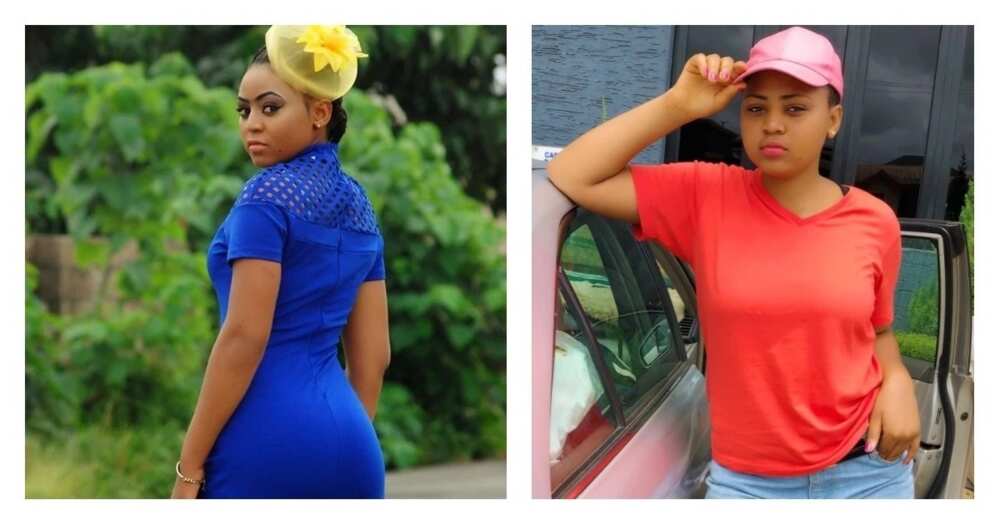 At present Regina has 2 million followers on the Instagram and 1.3 million in Facebook. Fans follow her career and personal life enthusiastically. What is the history of Regina Daniels? How did she manage to succeed at such a young age? Read about the life history of actress Regina Daniels below.
Regina Daniels
Regina Daniels date of birth is the 10th of October 2000. The actress got her secondary education at Hollywood International School in Asaba (Delta State). Now, she is a student of Igbinedion University (Okada, Benin City).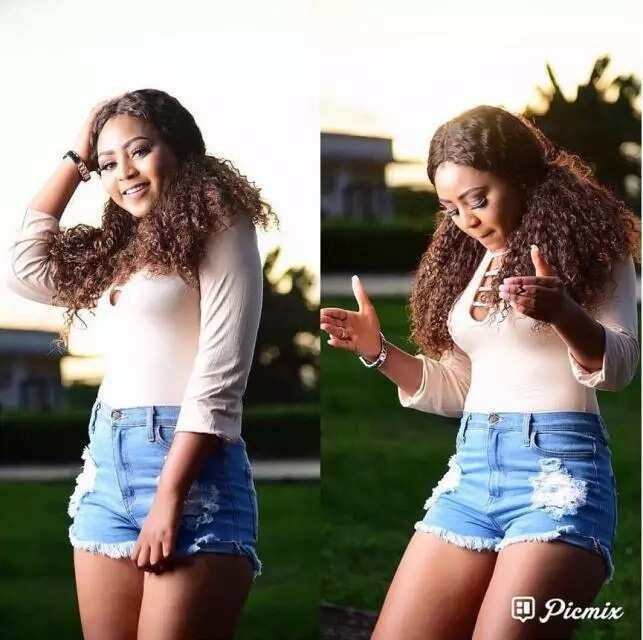 Regina Daniels mother and siblings
It seems that the fate of young Regina was predetermined since her mother Rita Daniels is also an actress and producer. Besides, she leads the Delta State Actors Guild of Nigeria.
Rita Daniels gave birth to six lovely children. The woman is very supportive of her talented daughter. Unfortunately, we cannot provide you with much information about Regina's father.
READ ALSO: Regina Daniels siblings names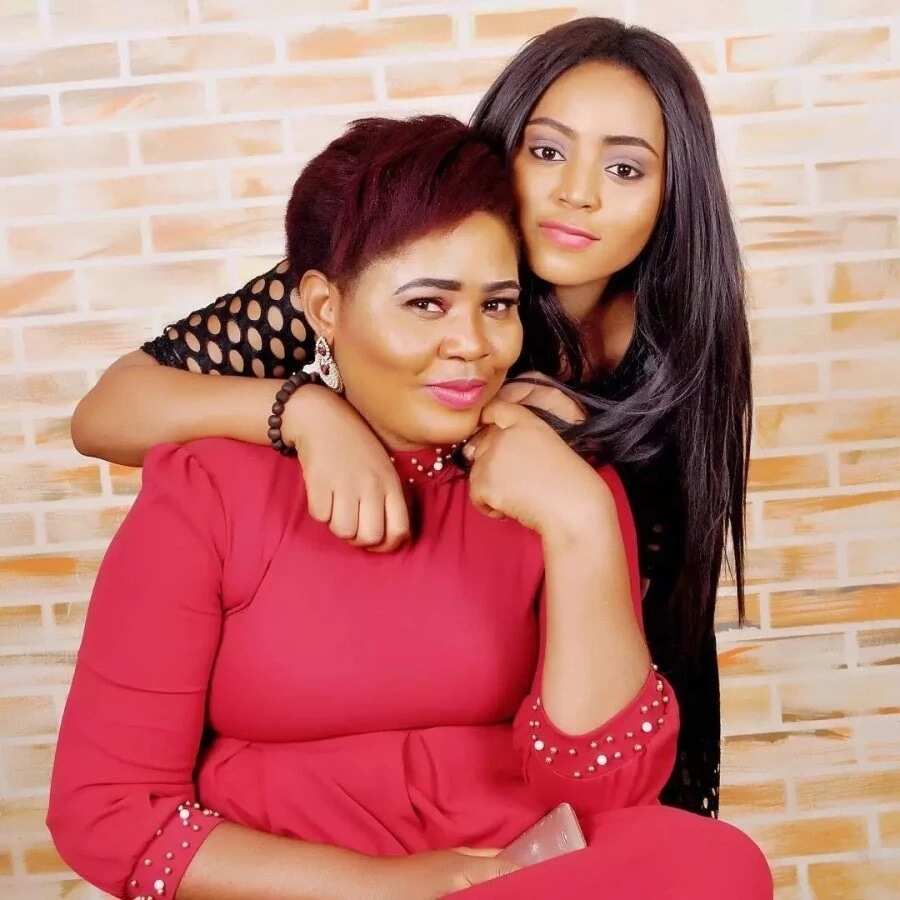 The young actress has three brothers and two sisters. The brothers are Emmanuel Daniels, Lawrence Daniels, and Samuel Daniels.
Regina has one older sister Ifeoma Daniels. Ifeoma has her own family. Also, the actress has a younger sister. Her name is Destiny Daniels.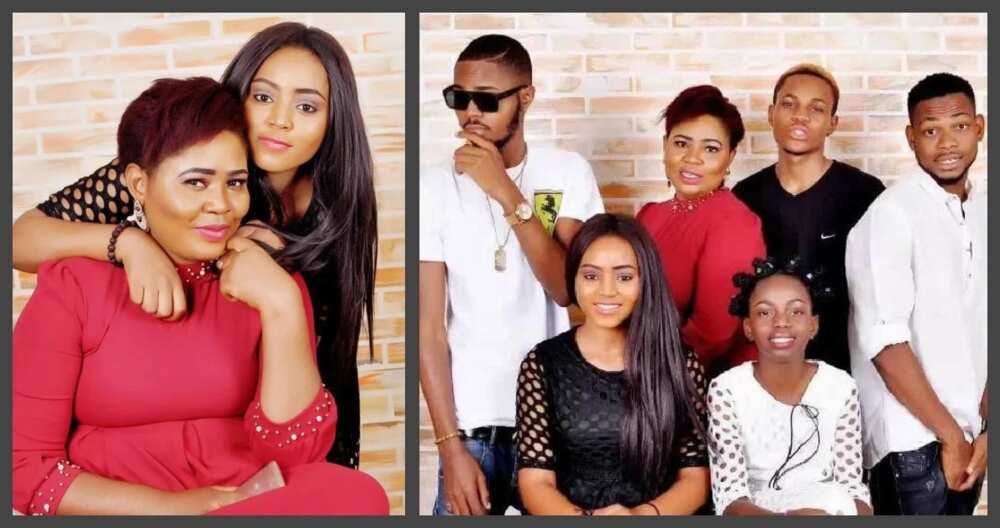 Regina Daniels' road to making movies
Regina is only seventeen, but she acts in films on an equal footing with other stars of Nigerian and African cinema. True to say, the films with her participation are top-rated among the spectators.
READ ALSO: Where is Regina Daniels from?
While most of her peers are just starting to turn a penny for pocket money, Regina has already earned vast wealth. According to rumours, she earned 350 thousand US dollars. At present, Regina Daniels gets 600 thousand Naira for a film.
The young actress started her career at seven. Her first work was 'Marriage of Sorrow' (2007). But the girl became famous all over the country with her role in film 'Miracle Child' (2010).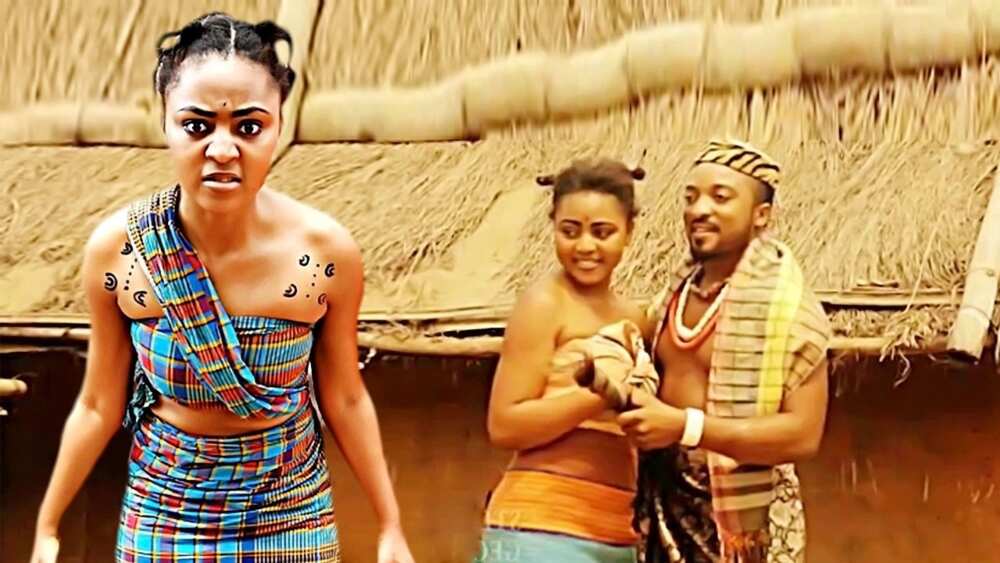 Regina Daniels has deservedly received awards and nominations. Among them are the following:
City People Movie Award for Most Promising Actress of the Year (English) 2016 – 2017
City People Movie Award for Best Supporting Actress of the Year (English) 2016
City People Movie Award for Best Upcoming Actress of the Year (English) 2017
Most popular Regina Daniels movies
Miracle Child
Dumebi in School
Python Girl
The Bat-Man
The Jericho
Plantain Girl
Jaja The Great
Twins Apart
Tears of Ojiugo
Wipe your sorrows
Royal covenant
Traditional War (Part 1)
Stronger Than The Gods
The King and The Python
By the age of 14, her filmography totaled more than a hundred movies. Besides, Regina produced some films, for example, 'The Jericho' and 'Twins Apart.'
In addition to the young actress hard work, she is also engaged in charity. Her 'Regina Daniels Children Foundation' helps kids.
READ ALSO: Is Regina Daniels married? - Private life of the actress
In the Instagram profile of the actress, there are some pictures with a handsome guy where she calls him 'My one and only boyfriend and love.' So many followers of the actress were confused. But apparently, the 'mystery guy' is her older brother Samuel.
As for the personal life of the Nollywood actress, it is rumored that she is dating a young actor Somadina Adinma. The girl even posted a few provocative photos with him. Looking at the pictures of the girl and the handsome young man we can say that they are heavily in love.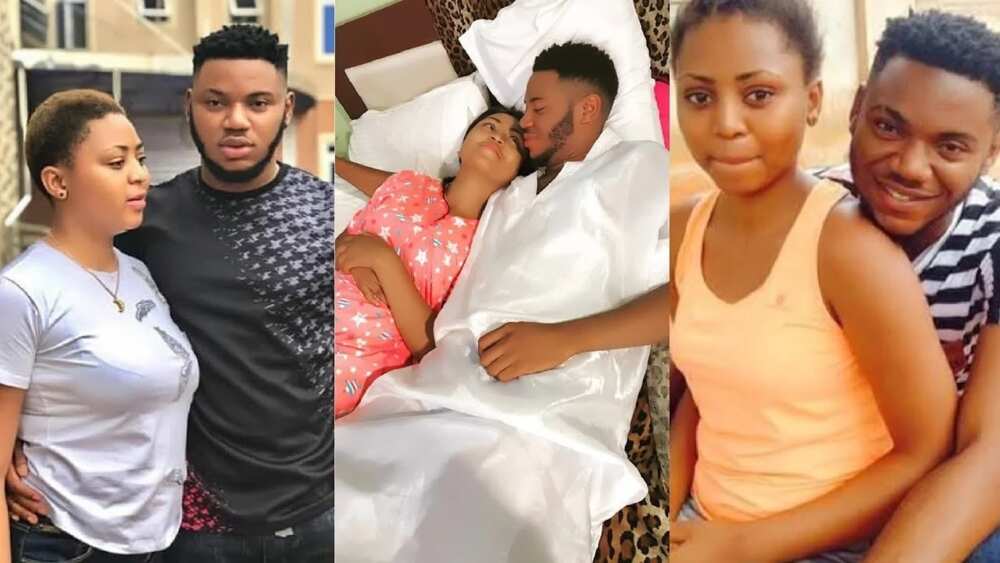 We hope that after the actress's 18th birthday, Regina will officially introduce her beloved.
Of course, we wish Regina Daniels further success and hope she will be known not only in Nollywood but throughout the world.
READ ALSO: Stunning Regina Daniels birthday photos in 2017
Source: Legit