- A Nigerian man has defended single women in a unreserved manner
- In a post on Facebook, he bashed men who shamed ladies for being unmarried
- Several responses have trailed his agitated discussion
A young Nigerian man simply identified as Firsts Baba Isa took to Facebook to call out men who make jest of women for being single. These men as painted by the said individual make jokes and troll ladies for being unmarried.
Baba Isa who is a practicing lawyer pointed out that the men who did this were usually those whose proposals for a relationship had been rejected by the ladies. Again, the single men whose girlfriends fail to do what they think is required of them are threatened with fear that they will remain single.
In a familiar but welcome twist, the Nigerian lawyer turned the table against the men who made such rude comments to ladies. He asked if they were married themselves or if their sisters and the myriads of ladies that were compliant to their excessive demands also had the ring on.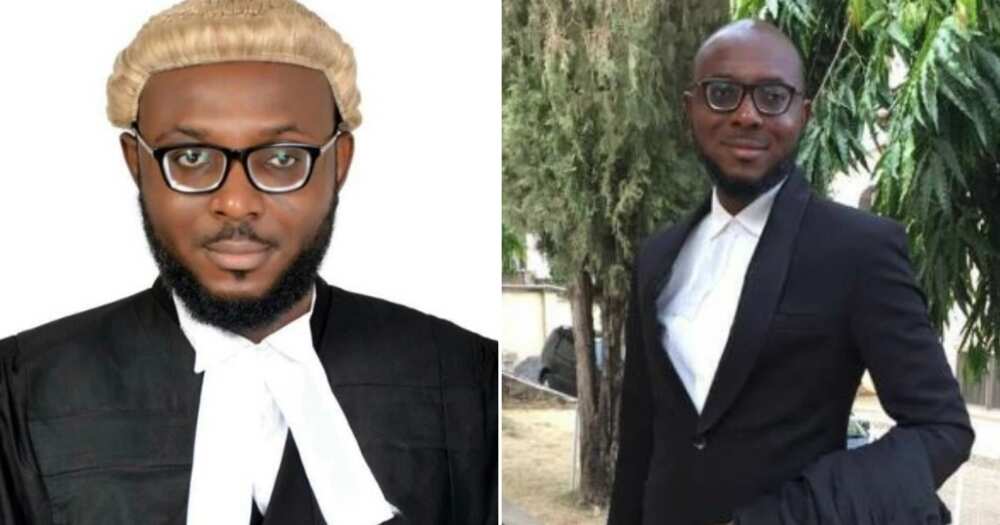 READ ALSO: Nigerian man says it is a sign of love to be clingy
Baba Isa did not mince words in expressing the fact that nothing a lady did for a man could exactly make him take her down the aisle. With this, the agitated male Nigerian asked women to have the confidence to shush up men on the matter of who remains single and for how long as the men who pointed one finger at them only pointed the remaining four to themselves.
See the full post here:
"YOU ARE GETTING OLD O... YOU WILL REMAIN IN YOUR FATHER'S HOUSE.
I find it very disgusting when I see young men going around making jokes, trolling ladies and trying to make them feel guilty for being single. Many of these dudes have even perfected this art into a manipulative tool.
Small thing, "you are getting old o, you will remain in your father's house" or "that is how they will do and remain in their father's house". Abegi!
You toast girl she no gree, then you go, "that is how you will do and remain in your father's house". If she doesn't reply your chats or texts, if she doesn't pick your calls, if she refuse to visit you, if she refuse to send you n***s, if she refuse to take your rudeness; "leave that girl, she will remain in her father's house... bla bla bla."
Uncle, you are you married? Are all your sisters married? All the girls that accepted your toasting, sent you n***s, washed your smelling boxers, pound yam for you and gave you snake-in-the-monkey-shadow style on bed, which one did you marry? Is her father's house a prison? Leave her to remain there na. Abi is her father complaining to you?
Anyway, grand commander and identifier of girls who will remain in their fathers' house, we greet you. I just pray that ladies grow more confidence to shove this rubbish down the throats of men."
PAY ATTENTION: Nigerian News at its best on Legit.ng News App
Many Nigerians admitted that Baba Isa was shaking quite a lot of tables with this heated talk but they also concurred to the fact that the accusation railed on the men was really true and it was high time it stopped anyways.
PAY ATTENTION: Daily relationship gist on Africa Love Aid
The ladies were particularly grateful to the young lawyer for pointing out this prevalent ill and some even sought his empathy with regards to peculiar issues surrounding this topic.
Should a Lady in a Relationship Have a Back Up Boyfriend? Street Gist Nigeria | Legit.ng TV