Best fruits for weight loss in Nigeria
Regular consumption of fruit improves metabolism, which is very important for weight loss. Fruits are beneficial, but, are all fruits allowed to be consumed while dieting? After all, many fruits are high in calories and won`t contribute to weight loss at all. What are the best fruits for weight loss in Nigeria.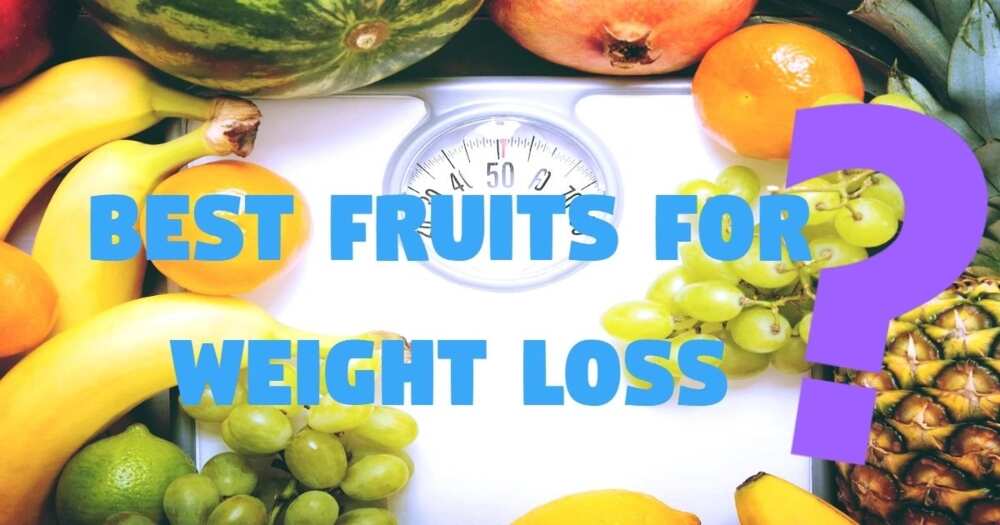 Fruits help not only to satisfy hunger but also to get rid of excess fat. To do this, it`s sufficient that the bulk of the daily diet consists of fruits, berries, and vegetables. Not everyone knows what kind of fruit you can eat while losing weight. But the fact they must necessarily be present on the menu is unequivocal.
Firstly, fruits are saturated with the necessary minerals, vitamins, trace elements. Also, a person won`t feel the lack of vitamins during weight loss. After all, if you give up some products, it leads to an imbalance of nutrients. Secondly, almost all fruits have a curative effect on the digestive system. So, thanks to the fibre, all the slags and toxins from the intestine are removed. Also, fruits eliminate oedema and actively burn fats. All this contributes to effective weight loss.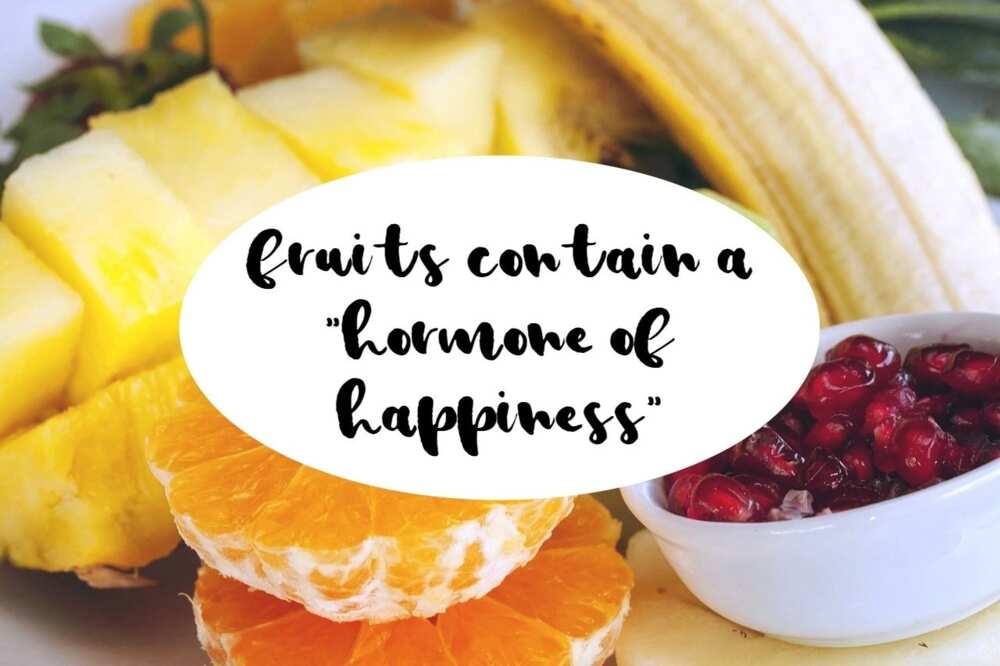 READ ALSO: Bet you don't know English names of these Nigerian fruits!
Best fruits to eat for weight loss: top-10
During dieting, it is necessary to know which fruits for weight loss and fat burning are useful, and which cannot be used, especially in the evening. It all depends on the caloric content, the glycemic index, and the amount of sugar. Based on these criteria, the fruits are divided into those that promote weight gain, and those that help lose weight. Below is a list of fruits that aren`t only healthy but also help to fight extra pounds.
1. Apples
Do you know that apples are some of the best fat burners? They are high in fiber and low in calories. Besides, this super fruit is rich in vitamins and minerals. If you want to be slim and healthy, eat at least one apple a day!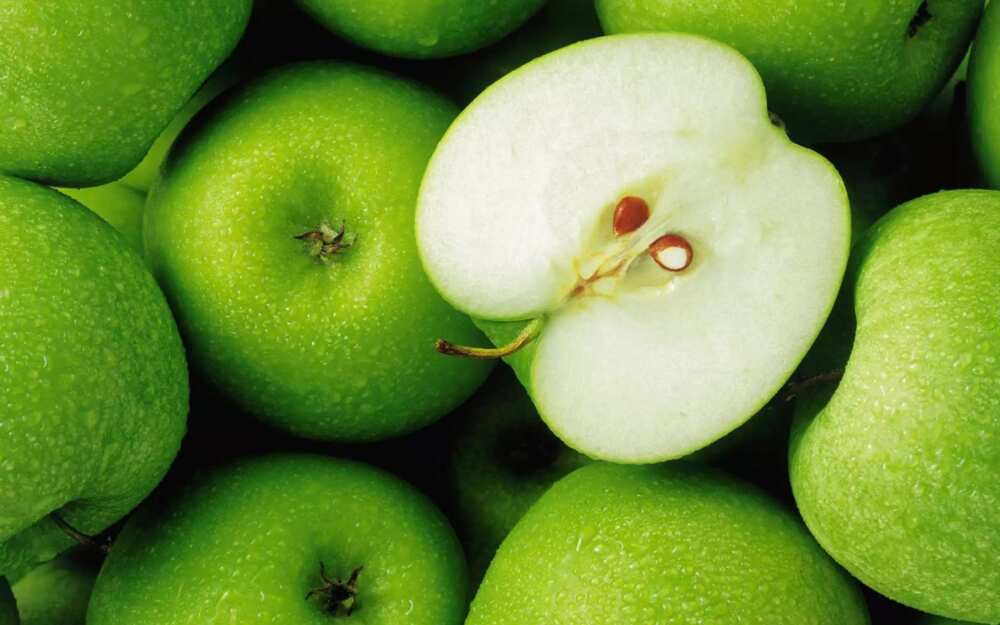 2. Pears
This fruit is a great helper for weight loss. The pear contains a large amount of fibre, so many fruits fade against its background. The high content of vegetable fibres will help to keep the satiety feeling longer, so you will eat less, and as a result, will lose extra pounds. Besides, thanks to the content of potassium, pears reduce cholesterol and have a beneficial effect on the cardiovascular system.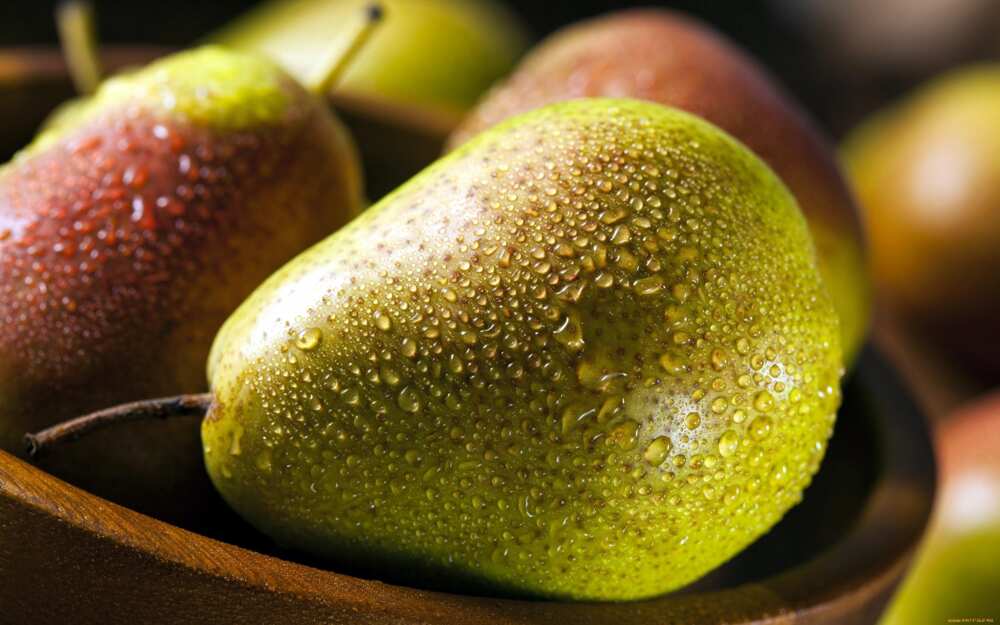 3. Watermelon
Watermelon for weight loss is an ideal berry, with many useful properties. It has a diuretic effect, and high fiber content excellently excites cholesterol, salt and excess sugar from the body, which will have a good impact on overall well-being. The digestive and excretory system is adjusted. With the help of antioxidants, which are in berries, the condition of hair, nails, and skin improves. It prevents premature aging of the body and the formation of cancerous tumors.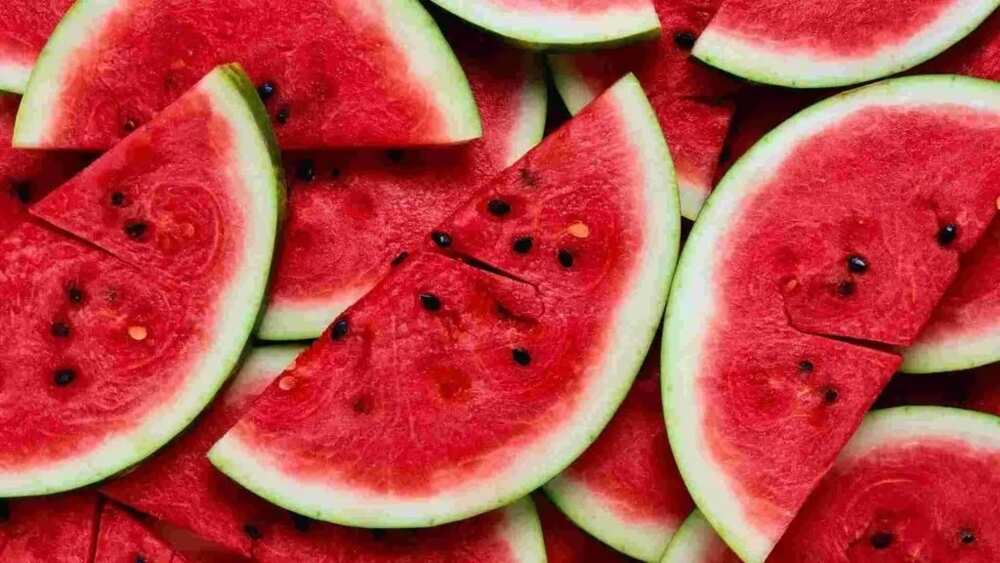 4. Grapefruits
Have you heard about the grapefruit diet? Grapefruit is an excellent fat burner. Yes, this amazing fruit is considered one of the best in terms of fat burning, but eating grapefruit alone all the day isn`t the best option. Also, such a diet cannot be called balanced. Studies have proven that you can accelerate weight loss by eating half of this fruit before eating. Besides, grapefruit is low-calorie, half of the fruit contains only 37 calories, and, a lot of fibre! Eat half of the grapefruit before breakfast, and this will help you to speed up the metabolism and lose weight quickly!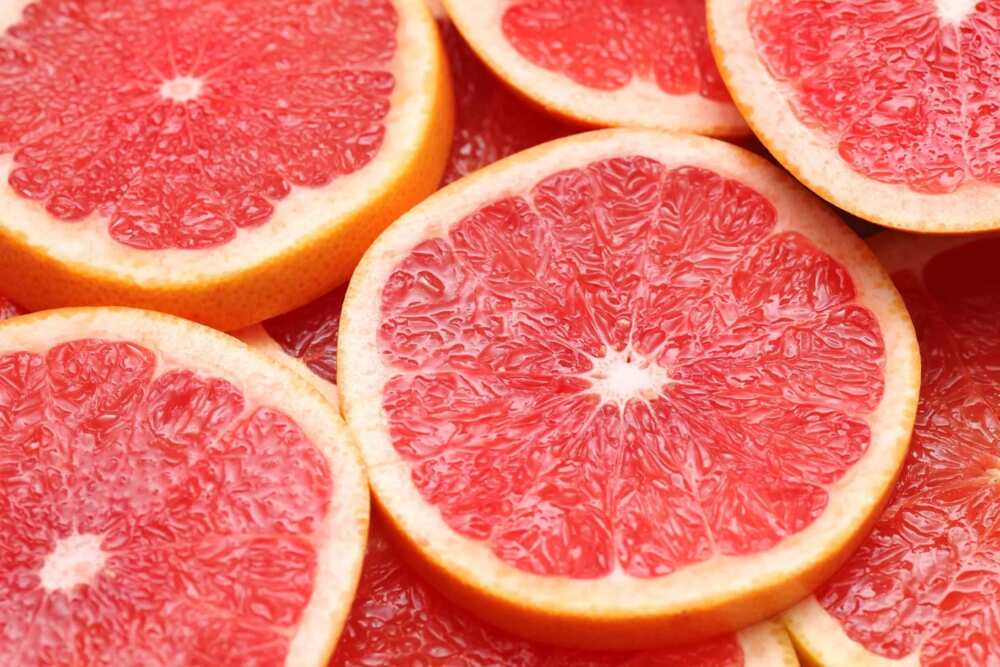 READ ALSO: Fruits in Nigeria we bet you have not seen before
5. Kiwi
The delicious fruit with a sweet and sour taste is extremely rich in fibre, so kiwis are ideal for combating obesity. Probably, you will be interested in learning that small black seeds in kiwi are a rich source of insoluble fibre, which improves digestion. Besides, kiwi contains soluble vegetable fibres. Kiwi is a wonderful superfruit, which must be in your diet!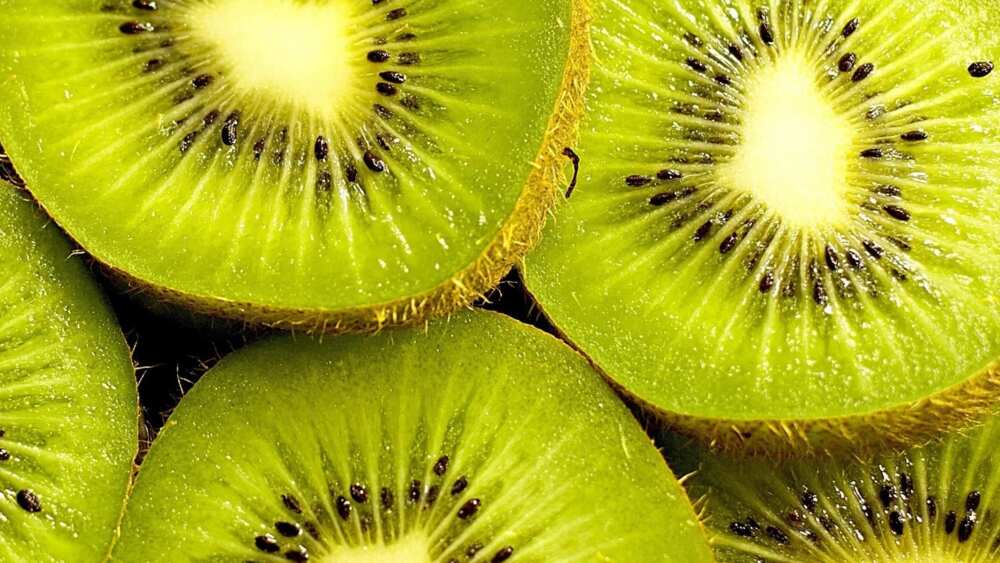 6. Pineapples
Due to its rich composition, the fruit quickly cleaves protein foods. Nutritionists recommend to include pineapple in dietary nutrition. However, nutritionists do not recommend eating the fruit in the evening. Otherwise, there will not be burning of the already existing excess fat.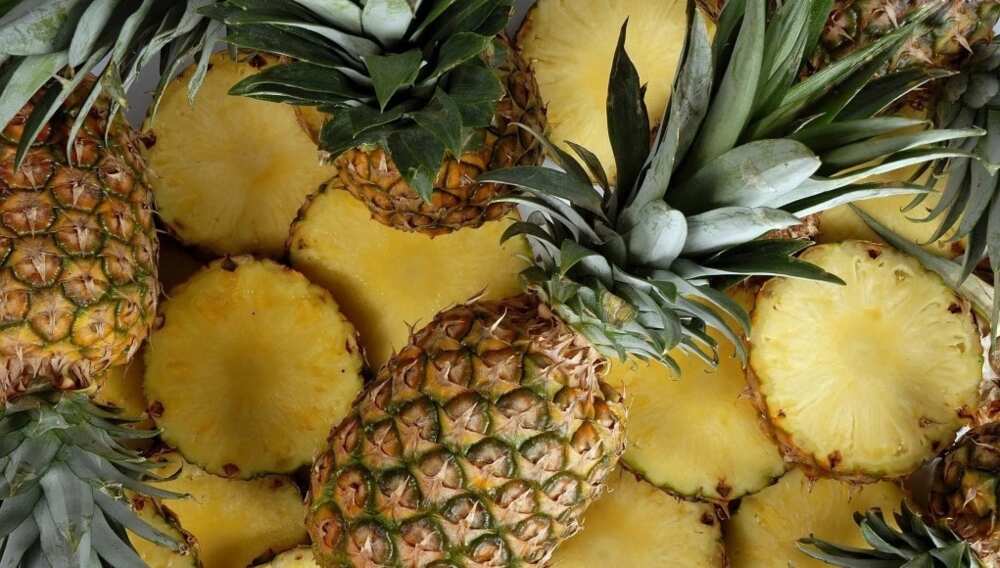 7. Pomegranates
According to research data, antioxidants contained in pomegranate and polyphenolic compounds can stimulate metabolism in the body. Also, it is beneficial for the prevention of atherosclerosis. The fruit lowers the level of harmful cholesterol, improves blood circulation, removes harmful toxins from the body, and reduces appetite. Pomegranate is another superfruit to fight overweight! And although it isn`t easy to clean it, all the difficulties fully pay off with its useful properties!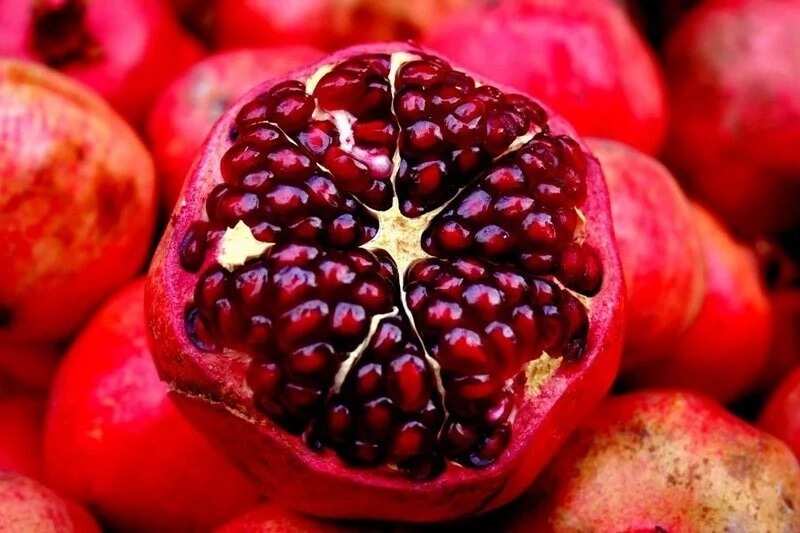 8. Peaches
These fruits are ideal for a low-calorie diet. Besides, they are rich in fibre, potassium, and vitamins. The results of many studies prove that peaches are a good source of antioxidants, which makes them especially useful for health.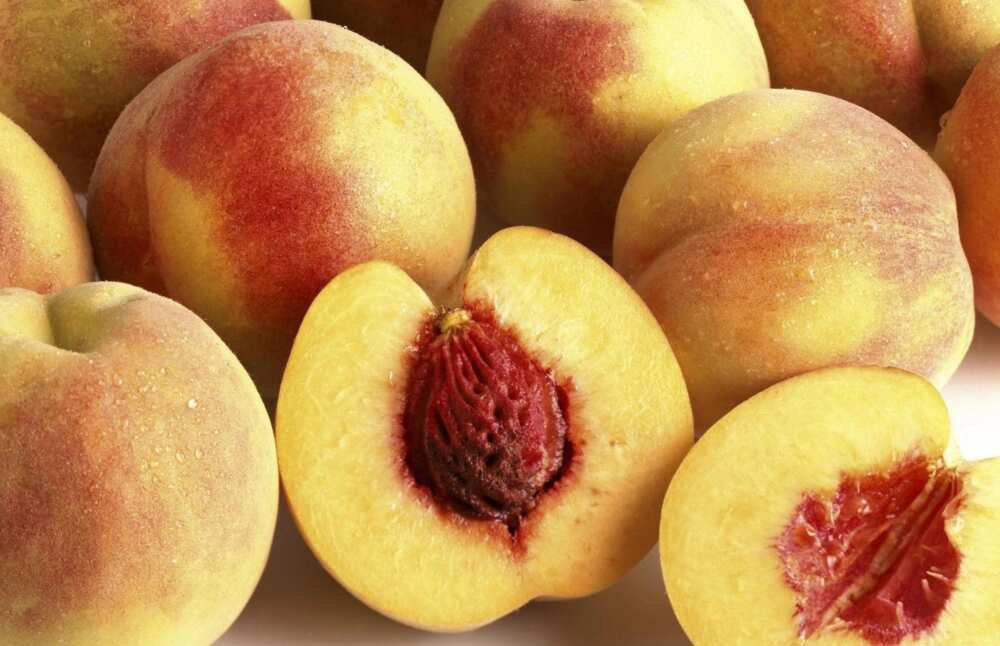 9. Strawberry
It helps to fight excess weight because it stimulates the production of adiponectin and leptin - hormones that help burn fat and speed up metabolic processes. If you add strawberries to your healthy and balanced diet, then you can significantly accelerate the metabolic processes in the body. Don`t forget, of course, about exercises. Strawberry also contains anti-inflammatory enzymes that promote tissue healing in case of damage to internal organs and skin. Eat a little strawberry every day, and you won`t only improve your health but also accelerate your metabolism.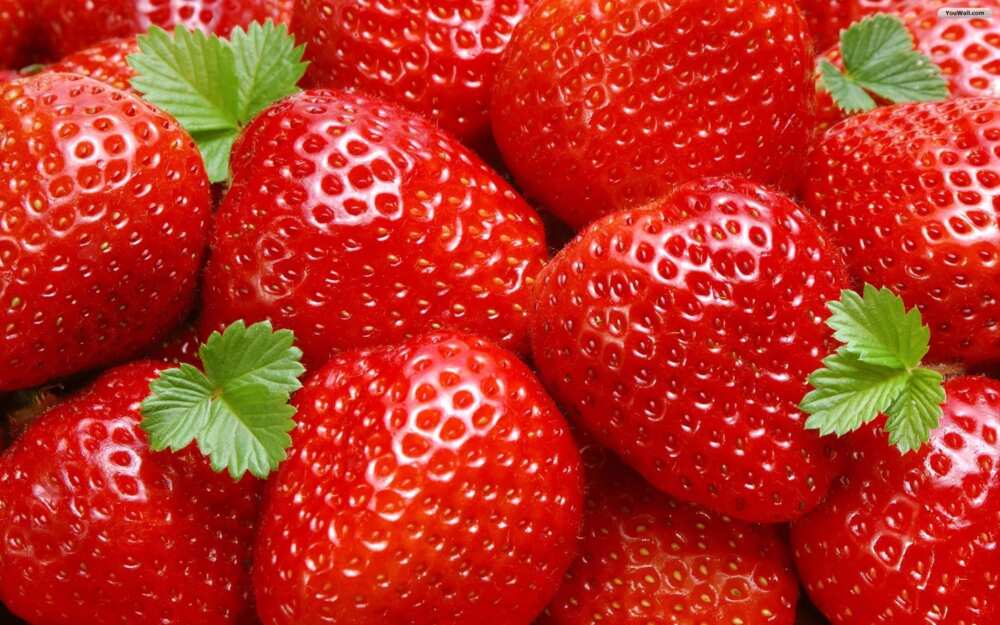 10. Papaya
It is a delightfully delicious fruit that resembles the consistency of soft butter. Papaya has a lot of health benefits. It perfectly fights with excess weight due to the unique natural enzyme, which promotes a faster passage of food through the digestive tract. Besides, papaya is a rich source of antioxidants, such as carotenes, vitamin C, and flavonoids. And this is a multipurpose product, which you can eat with pleasure in a raw form or add it to main dishes.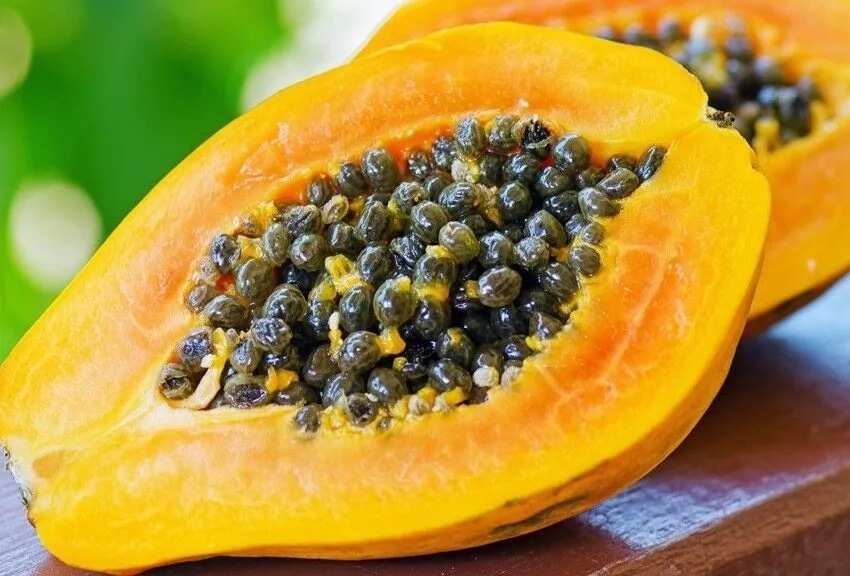 It is known that during the period of losing weight, there is a decline in strength, apathy, and mood deterioration. Also, berries and fruits help to get rid of cellulite and prevent it from reappearing. It sounds like magic, you can lose weight and get rid of so hated cellulite. Of course, you should remember that the right diet will have results only combined with exercises.
Fruits also will help get rid of bouts of hunger for an extended period. You just need to pick the right fruit for weight loss according to your taste, of course.
READ ALSO: Healthy Nigerian foods for weight loss
Source: Legit.ng