Kemi Olunloyo biography seems to be quite controversial. Being extremely active on social media Kemi Olunloyo discusses political, social, health topics as well as the private life of celebrities. To know more interesting facts about this active lady, scroll down!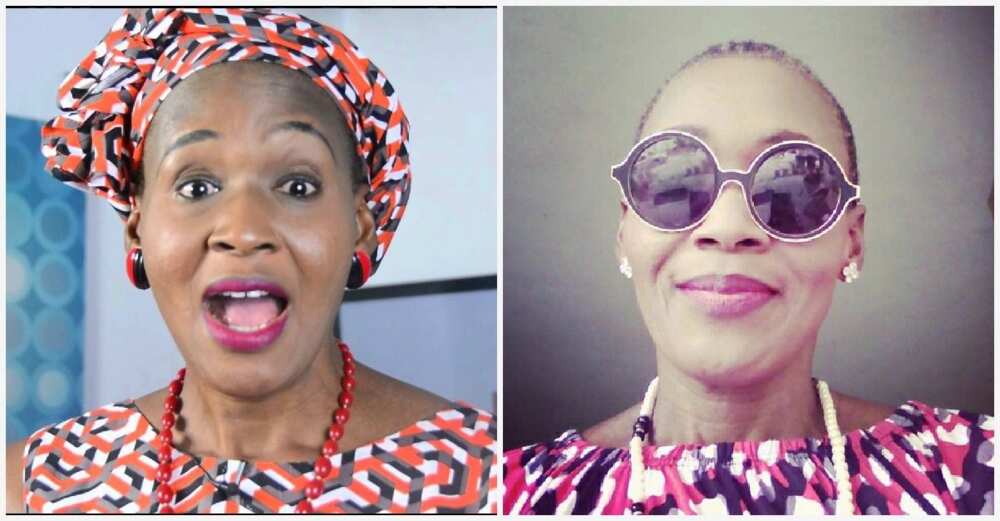 Kemi Omololu Olunloyo biography
Kemi Omololu-Olunloyo (Olukemi Omololu-Olunloyo) was born on the 6th August 1964 in Ibadan, Oyo State. Omololu-Olunloyo is the daughter of the former Oyo State governor Victor Omololu Olunloyo and the second of ten children.
Kemi Omololu-Olunloyo is a journalist, pharmacist, activist against gun violence, and social media personality. She is also the editor of #HNNAfrica, a world and health news blog. She is also known online as Snitchlady.
Journalism career
Omololu-Olunloyo has appeared as a journalist/reporter discussing terrorism and health topics on CNN, CBC News, Ruptly, CTV News, BBC, Nigerian Television Authority, and Fox News. In 2010, Omololu-Olunloyo served on the Governors Advisory Council at Kingston General Hospital in Kingston, Ontario. She also worked briefly as a music journalist with the Nigerian Tribune after a five-year stint running her own global music blog HipHossip Canada chosen by BET as their Canada-based hip-hop correspondent for the show The Deal showcasing rising hip-hop stars.
She lived 30 years in the United States and five years in Canada before being deported to Nigeria. While in Canada, Omololu-Olunloyo was active against gun violence.
In August 2012, Omololu-Olunloyo was arrested in her apartment in Toronto by agents from the Canada Border Services Agency. After being determined a flight risk when her refugee visa was not renewed, she was remanded into custody at Vanier Centre for Women, a female maximum prison, for seven days before she was deported to Nigeria.
In Nigeria, she has used social media to raise awareness on the surging rate of male prostitution in Nigeria. In 2014, she released the names and photographs of men who exposed themselves on social media.
In 2014, she was among the top three nominees of the Social Media Awards Africa's Social Media Influencer of the Year.
READ ALSO: Kemi Olunloyo tenders her sincere apologies to famous blogger Linda Ikeji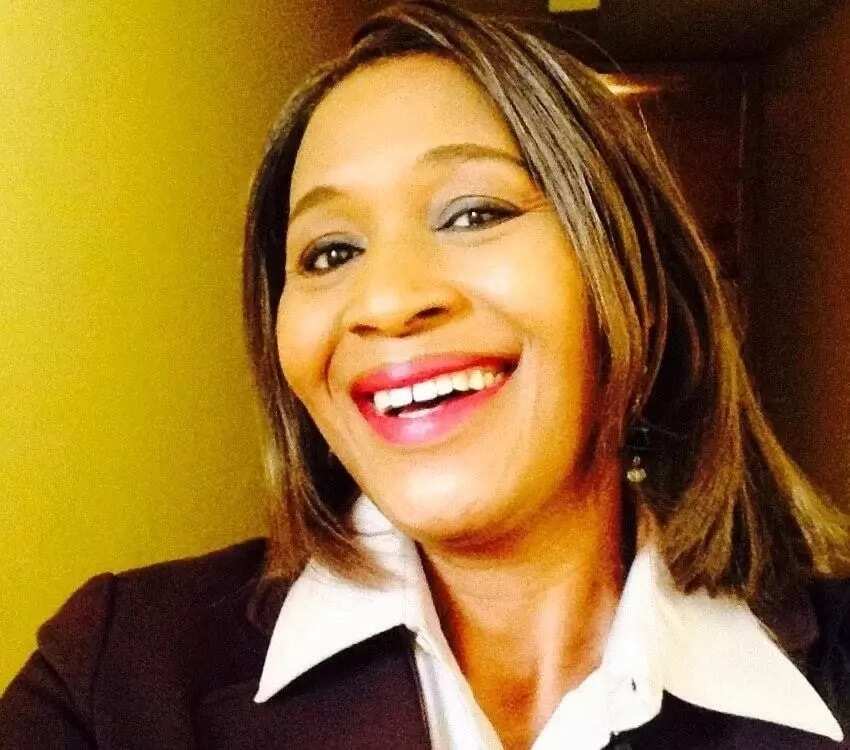 Kemi Olunloyo children
There was quite a messy drama concerning Kemi Olunloyo children. Tokunbo Aboderin who was called a family member claimed she was related to the Olunloyo's and she knew the true story behind children of Kemi Olunloyo. Aboderin claimed that all Kemi Olunloyo's children were fathered by her father Omololu, ex-governor of Oyo state, emphasising that Olunloyo is mentally imbalanced. Tokunbo Aboderin also revealed that Kemi's children were taken away from her in the United States (US) because she harasses them and has not seen the children ever since.
In response, Kemi Olunloyo told said she found the story funny. Kemi revealed the reason why Tokunbo Aboderin might defame her. In her opinion, Aboderin was just seeking for attention and she was just someone her father slept with and dumped in the '70s.
When her son celebrated his 30th birthday, she took to Instagram to admonish single mothers. She wrote: "30 years ago today, I had my first child. I raised him alone and made it. To all the single moms out there, success is possible so better learn from me. Happy 30th birthday ?Enitan Robert. February 17th 1987".
Kemi Olunloyo relationship with father
Kemi Olunloyo didn't deny that her father was abusive, moreover, she confirmed it in a series of tweets: "Father used rituals to control his family and destroy us. Now he's destroyed himself". According to Kemi, her father will be dealt with mercilessly just as he dealt with his family and he will die a lonely death. Kemi is set to release a documentary about her father.
As you can see, her relationship with father is difficult to understand. A close relative reported secretly that Kemi was shy and afraid of touch while growing up, she enjoyed being alone. Her mental imbalance might be both a reason and consequence of all the rumors though the real truth is yet to be unrevealed.
READ ALSO: Why Kemi Olunloyo shot her fiance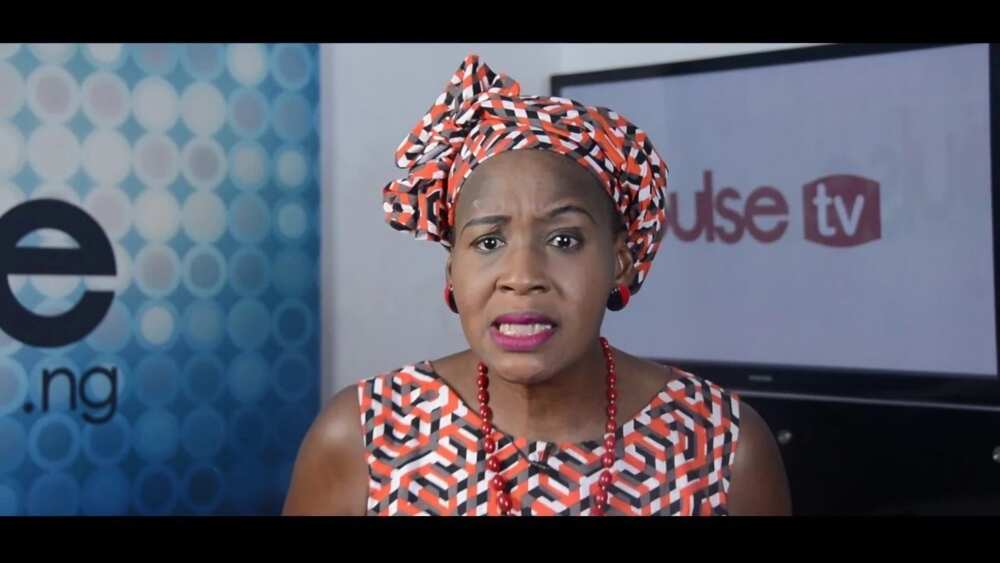 Controversial Kemi Olunloyo
Kemi Olunloyo is known to be very vocal and provocative on social media. After she opened a Facebook account in 2003, she began insulting Nigerian celebrities. In March 2017, Kemi Olunloyo alleged that David Ibiyeomie was having an affair with Nollywood actress, Iyabo Ojo, describing him as her sugar daddy. Olunloyo was subsequently arrested and refused bail for defamation. Ibiyeomie strongly denied the allegation.
When a well-respected actor in Nigeria Jide Kososko lost his wife from a third marriage, Kemi ignorantly suggested he simply organized her death for money rituals. This scathing attack caused a condemnation in social media, it was suggested that she crossed a line by insulting and accusing a grieving man, more worse with no proof.
The suddenly overly arrogant behavior of this respected journalist who has reported stories for big media organizations, discussed health and terrorism topics surprised and simply amused the public. She was called the Nigerian Donald Trump for her ability to wind people up.
READ ALSO: Afolayan family biography
After spending more than three months in prison, the controversial blogger and journalist confessed that she became a born-again Christian and got married during her incarceration. Olunloyo who before that moment did not believe there is a God said she fell in love and got married to Jesus Christ while in prison where she was remanded for allegedly defaming the character of Port Harcourt man of God, Pastor David Ibieyomi.
The ever controversial social media influencer took to her Instagram page to write how she became interested in the Bible and started worshiping in the prison church and is now married to Jesus for the rest of her life.
Here is the message she shared on her page:
"I GOT MARRIED LIKE I PROMISED TO IN 2017. Yes, I got MARRIED to someone in prison. This is my FIRST SUNDAY away from #PHMax prison.
I lean towards Catholicism and Islam which I grew up in and attended the Catholic Church inside the prison. There are up to 4 churches and a Mosque in there, plus the Pentecostal churches that visit inmates weekly and bring us the word of God and provisions.
I became a "bible reader". The same bible I ripped in 2016 as being a "storybook" of fiction may have been real. I studied what the prophets of old said. It seems unreal but these things likely happened.
But why are we commercializing religion and brainwashing the congregation? I will become a woman of God very soon and use my prophetic abilities and Bible story knowledge to apply wisdom to your lives. Prison always make all inmates spiritual...right?
Hell No! Jesus shows up in the most expected places. Unlike the enemies of the #freethesheeple movement who are so Christ-obsessed? I did not find #Jesus. He found me!
Jesus is my first and new HUSBAND! I have never been married or divorced in my entire life. This will be an everlasting relationship.
Say Alleluia! May God forgive your sins too! Don't be obsessed with religion. Minimize!"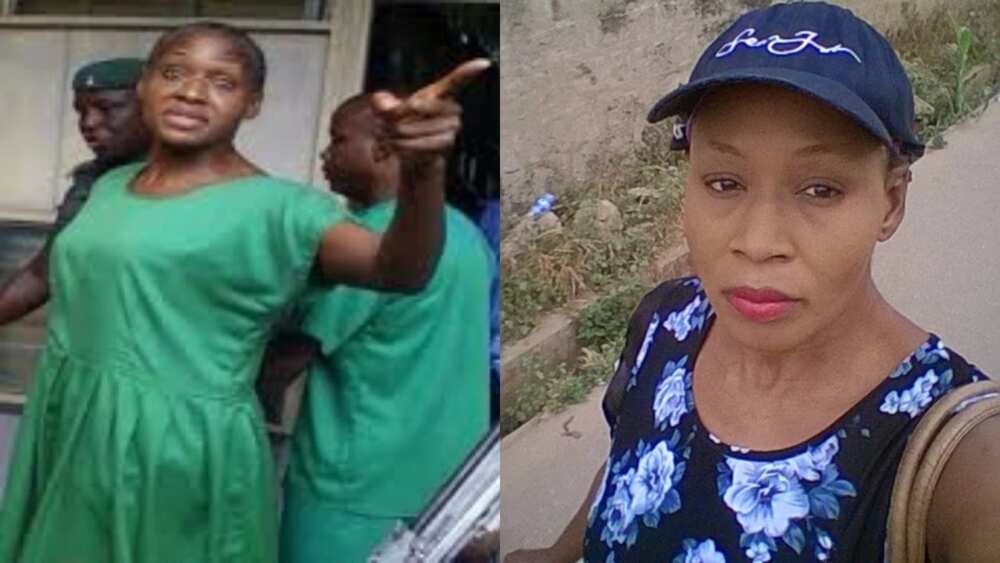 Kemi bio seems to be no less controversial than her news.
READ ALSO: Apostle Johnson Suleman biography and prophecies for 2018