Wedding is one of the most important event in the life of every person who desires marriage. This celebration is always prepared long and thoroughly. We bring to your attention Nollywood actors and actresses weddings organized in 2018. You will be impressed!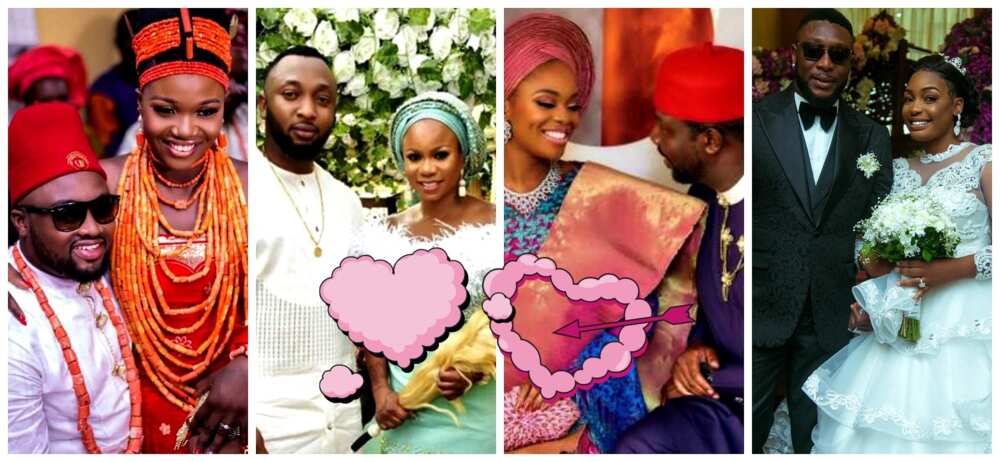 A wedding for many is indeed a global, grandiose, long-awaited and very important event in life. The first associations with the word "wedding" are beauty, joy, noisy fun and endless congratulations!
Nigerian celebrity weddings: Nollywood actresses and actors
Weddings of Nollywood stars are uniquely beautiful and splendid. Nigerian actors and actresses more often prefer wedding traditional and white weddings.
Keep reading to find out about the Nollywood stars who tied the knot in 2018.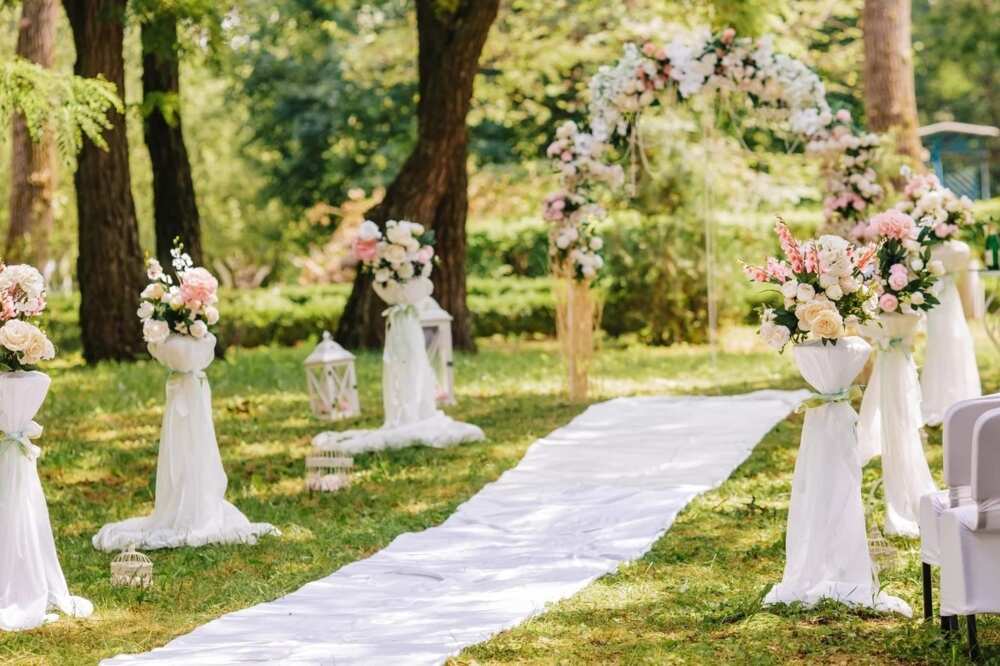 READ ALSO: Best wedding entrance songs 2017-2018
Oma Nnadi and Nonso Enem
Famous Nollywood actress and beauty Oma Nnandi finally organized the long-awaited wedding. This celebration was held in the traditional Nigerian style in the hometown of the bride, Nkverre, which is located in the Imo state.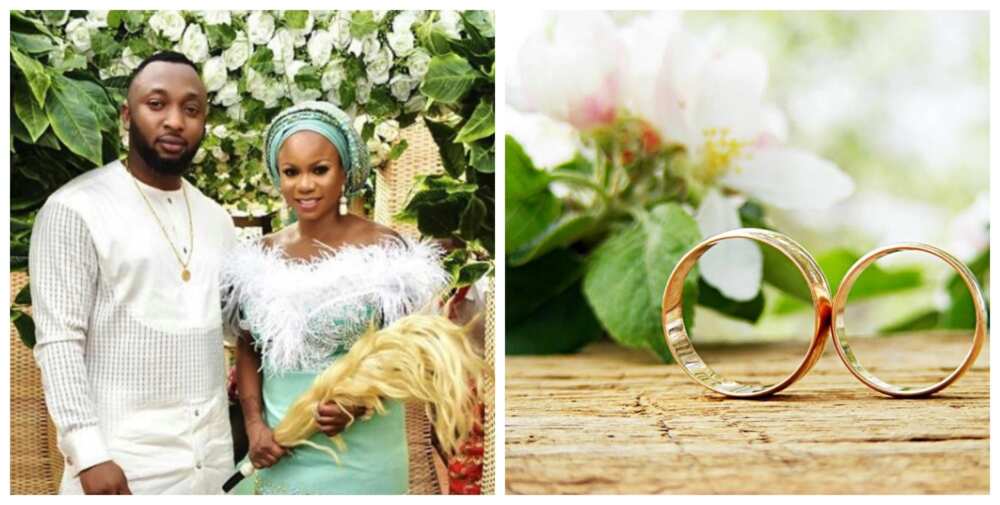 The wedding took place in the hometown of the actress. Omma and her fiance were dressed in traditional green and white outfits, but the wedding color was purple. Omma wore beautiful expensive jewelry.
Present at the wedding, were relatives, friends, and colleagues of the couple, such as Mary Njoku, Belindah Effah, Queen Nwaokoye, Yvonne Jegede-Fawole, and many others.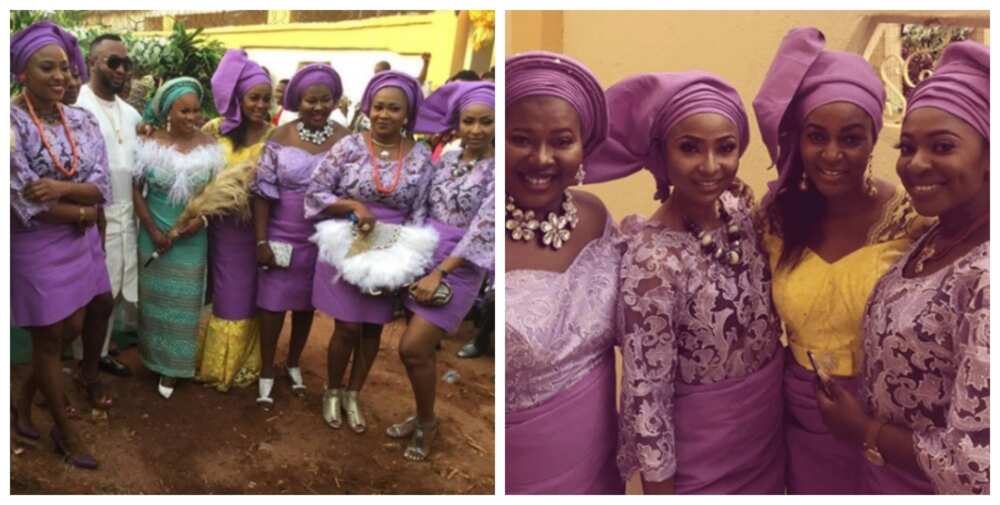 Zainab Balogun and Dikko Nwachukwu
The engagement of the famous actress, model, and TV host Zainab Balogun with her husband Dikko Nwachukwu, who is the founder of Jetwest Airways and is currently running the company, was held on May 13, 2018. Zainab kept everything in secret until the last day and didn't want to advertise her relationship and engagement.
The couple's engagement took place in a beautiful location. There were many flowers, decorations, and paintings by famous artists on the walls. The celebration was in the traditional style, so the bride and fiance were dressed in traditional styles. The actress changed her outfit twice. The first was in purple and pink color.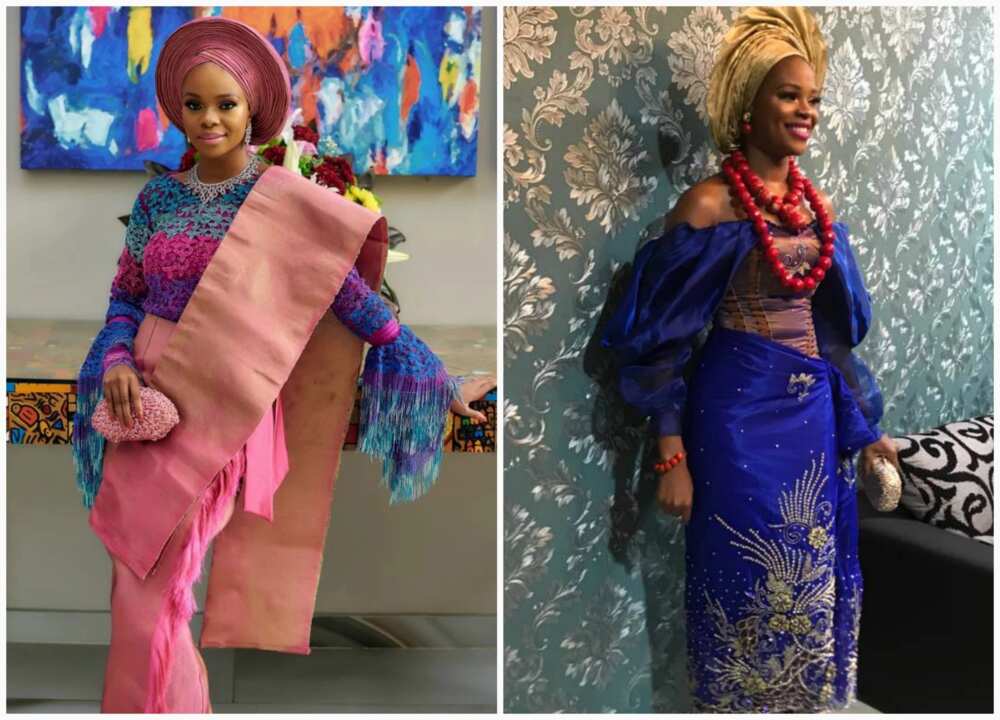 Bolanle Olukanni, Lala Akindoju, Lamide Akintobi, Osas Ajibade, Mimi Onalaja were also present at the engagement party.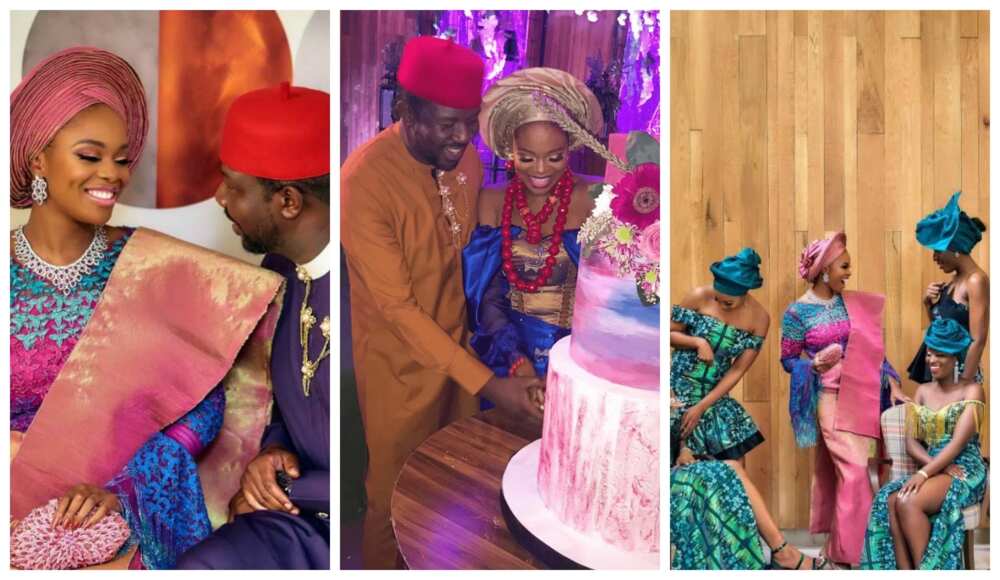 Nuella Njubigbo and Tchidi Chikere
Nollywood actress Nuella Njubigbo and director/producer Tchidi Chikere celebrated their marriage on June 9, 2018 in Lagos. Four years ago The couple actually got married 4 years ago and only after some time, decided to celebrate this event.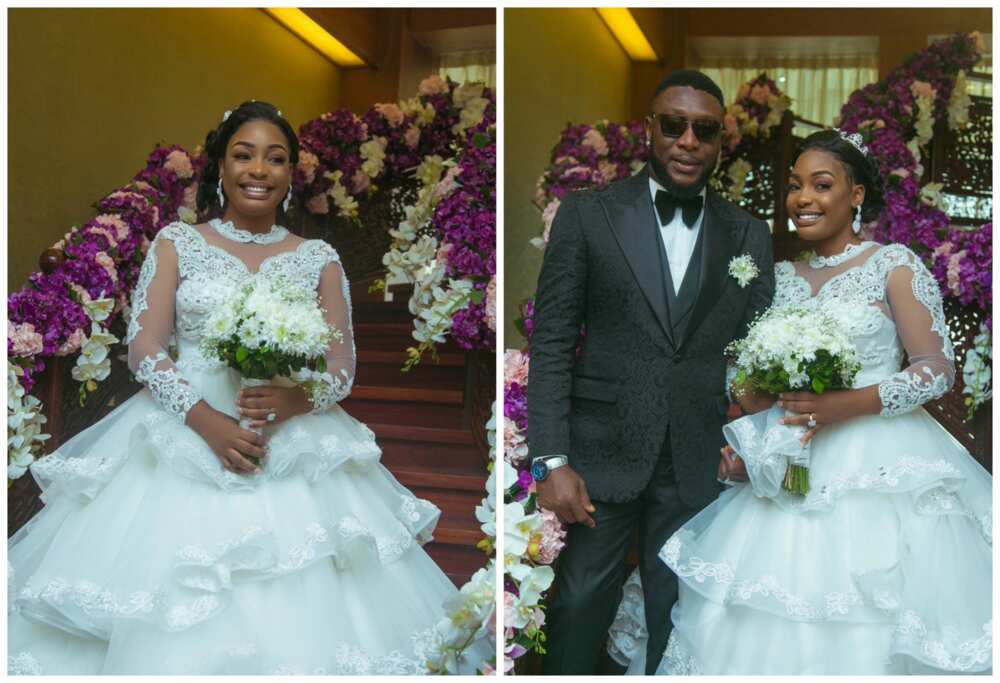 READ ALSO: 10 wedding dresses every bride-to-be should see
Rita Dominic, Kate Henshaw, Daniel K Daniel, Gordons, Frank Edoho, Osita Iheme were also present at the celebration.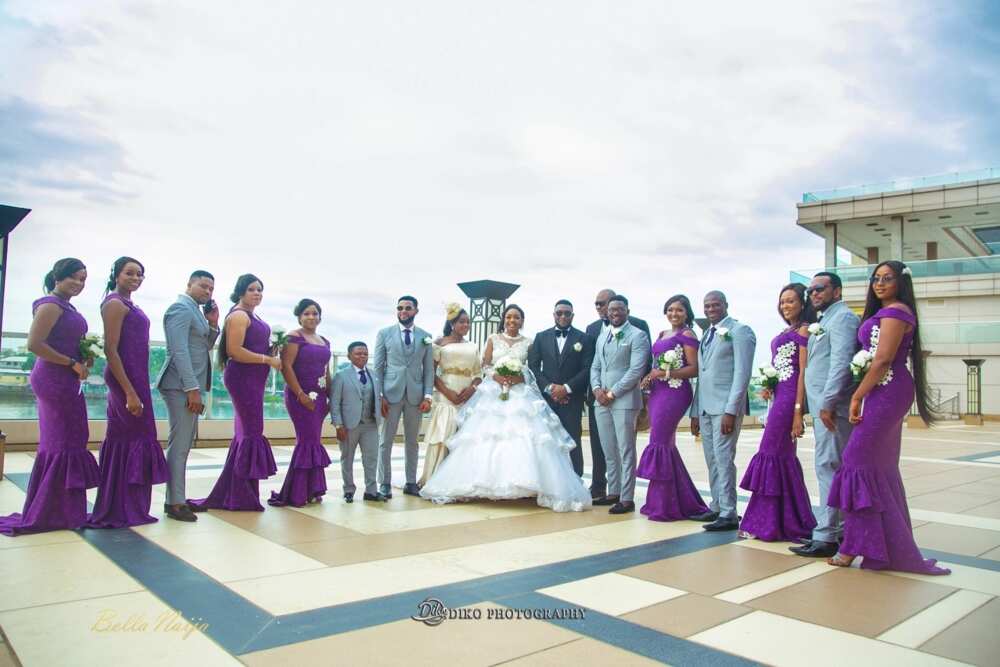 Chuks Omalicha and Philomena
The talented Nollywood actor Chuks Omalicha and his beautiful bride Philomena officially married on June 14th, 2018. A traditional wedding was held on this day, and on June 16 the couple had their white wedding in Edo State.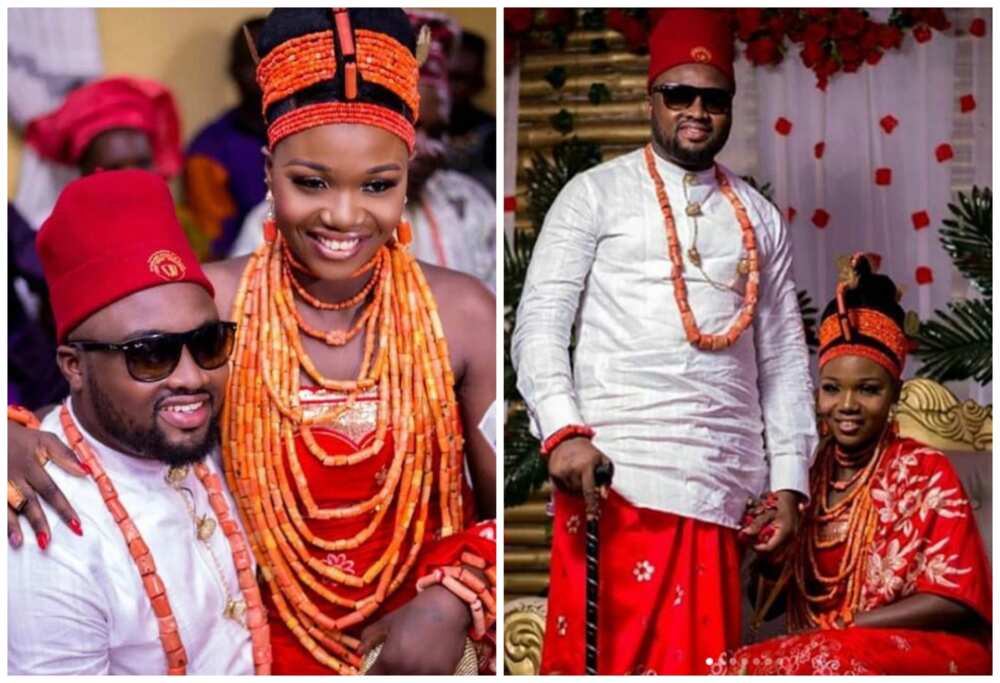 Two days later the newlyweds decided to hold another celebration, but with a white dress and in a completely different style. The event was attended only by close friends and relatives of the couple. We recall that a year earlier Philomena gave birth to a son.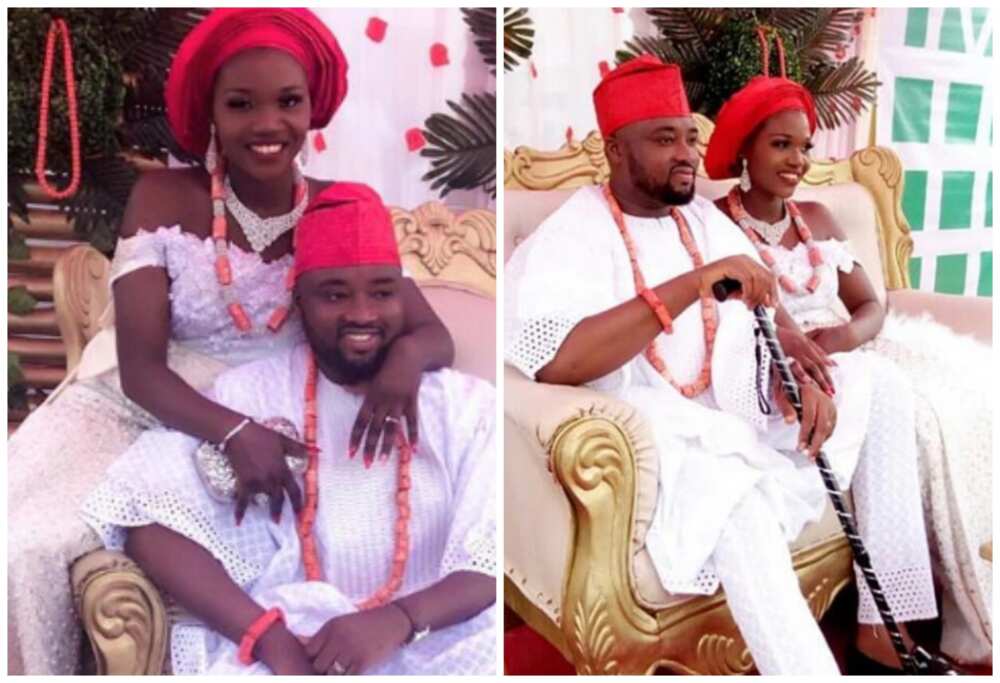 Kevin Uvo and wife
Nollywood actor Kevin Uvo is grateful to God that he escaped death 24 hours before his wedding. Engaged in wedding preparations, the actor felt a pain in his stomach. It was so bad that he hardly remained conscious. His friend quickly noticed Kevin, and the actor was sent to the hospital.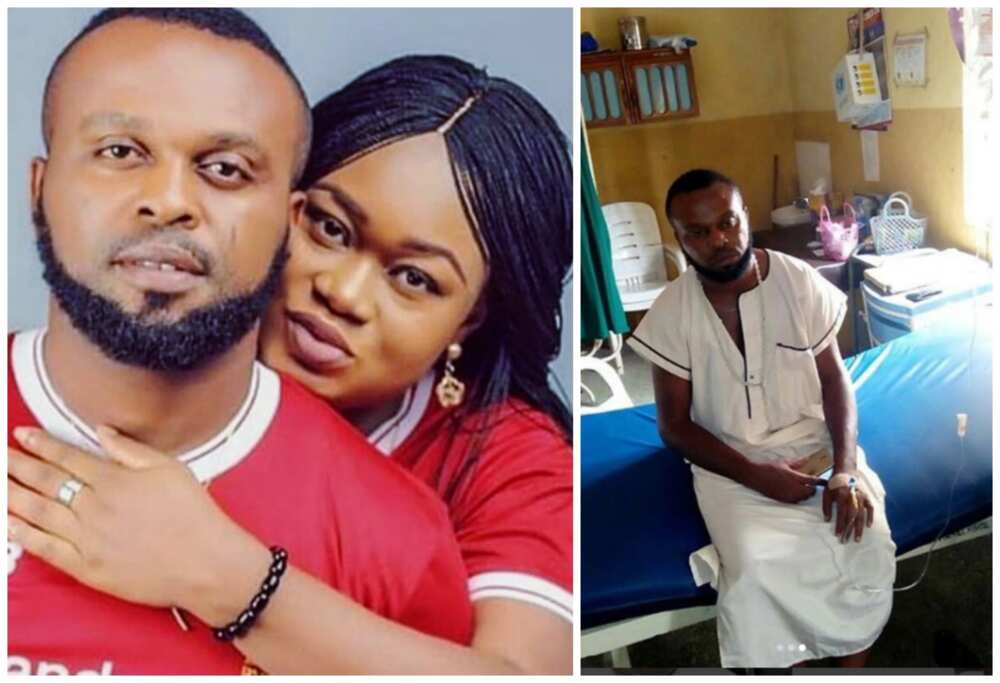 Despite these sad events, the wedding was still held. The celebration wasn`t traditional. The bride was dressed in an incredible white dress, and on her hair was a shining tiara. The fiance was dressed in a red tuxedo.
READ ALSO: Nigerian celebrity weddings that made headlines in 2017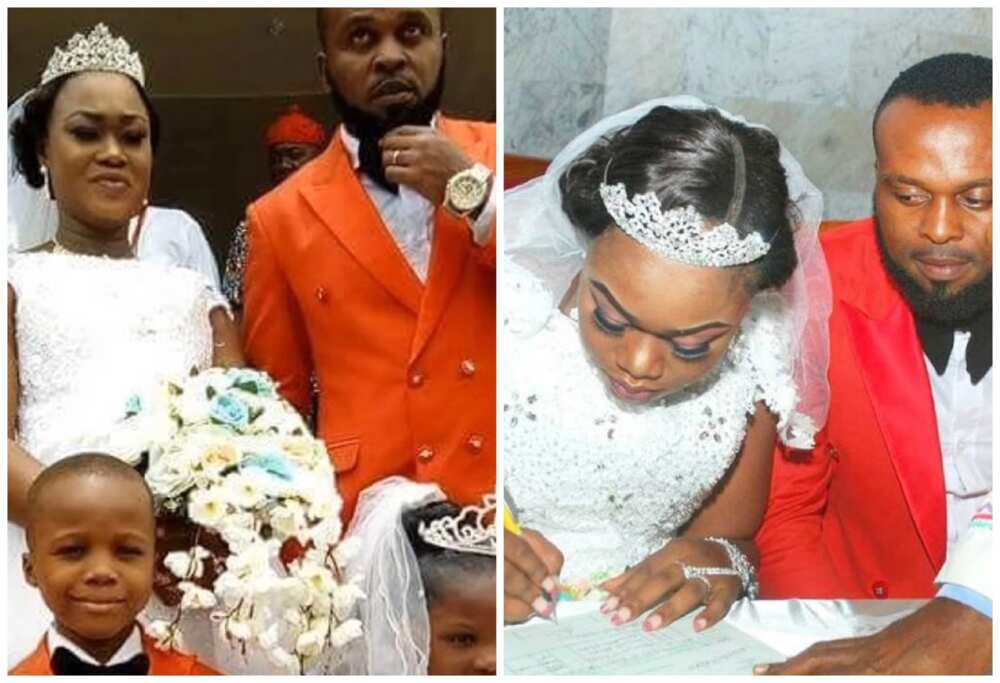 Michael Okon and Kosi Obialor
Very soon, Nollywood will lose another enviable bachelor to the married life. Like most of the Nigerian celebrities, the couple has been hiding relationships, it became known that they are going to get married recently. The wedding ceremony will take place in Nigeria, in the bride's hometown.
The bride is famous for her lovely appearance. It is rumoured that her beauty struck Michael and he immediately decided that this girl would be his wife.
We offer you to enjoy the pre-wedding photos of the couple, which was inspired by the 1990 movie "Pretty Woman." The remaining details are still unknown, but we wish the couple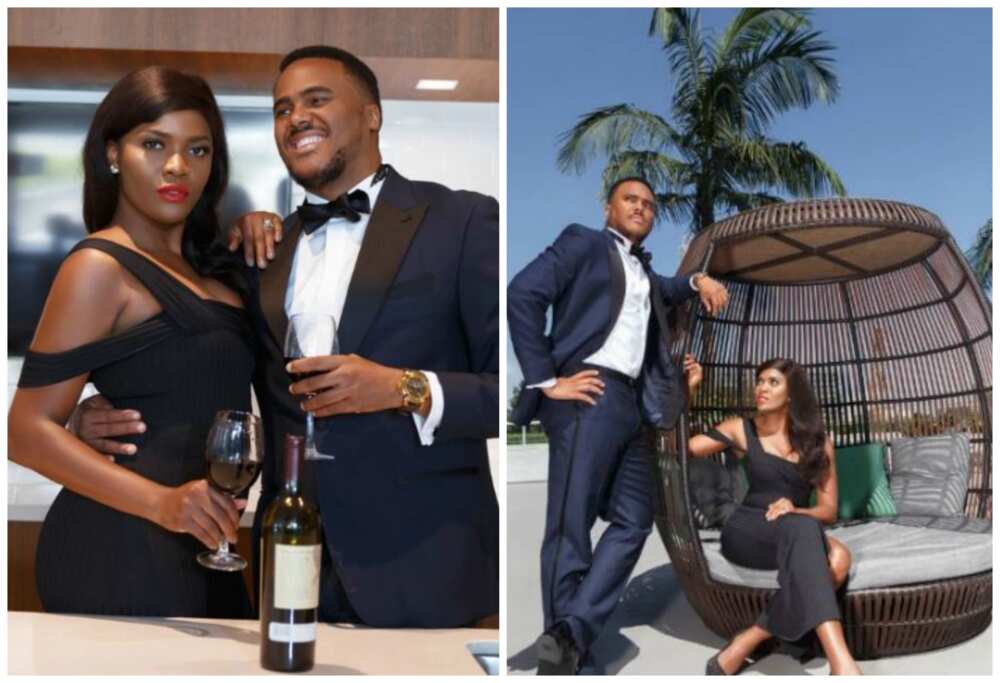 Weddings of Nollywood stars are uniquely beautiful and splendid. Preparing for a wedding is quite a complicated and time-consuming event, which takes a huge amount of time, nerves and money.
Looking at Nigerian actors and actresses wedding pictures, it is safe to conclude that the actors and actresses prefer both traditional and white wedding. We wish the newlyweds long and happy life together.
READ ALSO: Nigerian traditional weddings - Top 10 of all times