How many types of cherries are there?
If you have tried cherries and did not like them, maybe you just haven't found your type? Find out how many types of cherries are out there in the world, as well as the most popular varieties. We are sure that there is at least one type out there that is just right for you!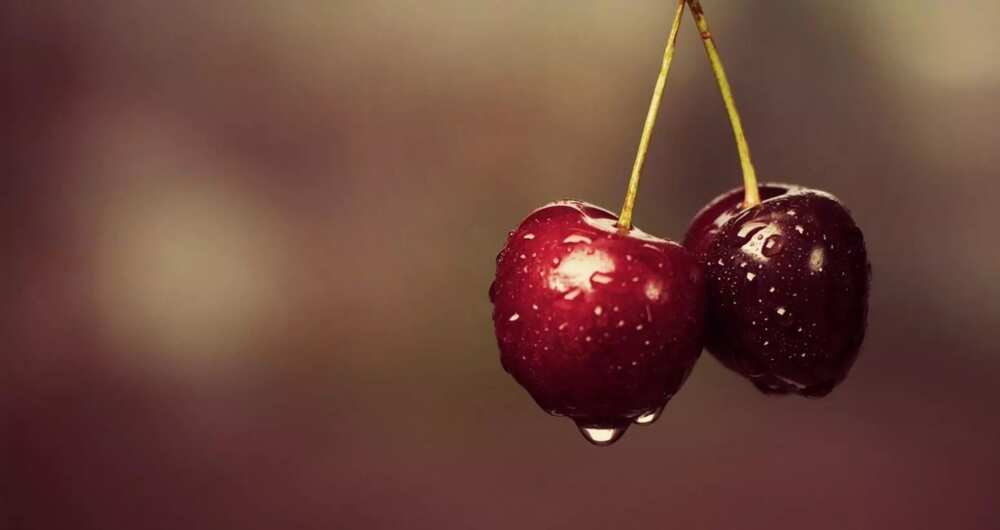 What is a cherry?
In case you have no clue what a cherry is and you have never seen one, it is a small, mostly round fruit that grows on trees. Its colour ranges from yellow to dark red, and its taste depends on its type, but it is frequently sweet or sour. Cherries can be cultivated, but lots of cherry trees also grow in the wild.
Now, when it comes to calculating all the different types of cherries fruit, many are stumped, as there are quite a lot of variations. According to different calculations, there are around 1,200 varieties of cherries in the world, each with its own unique taste and appearance. Impressive, isn't it? The country that produces the most cherries is Germany, closely followed by the United States.
Most common cherry fruit types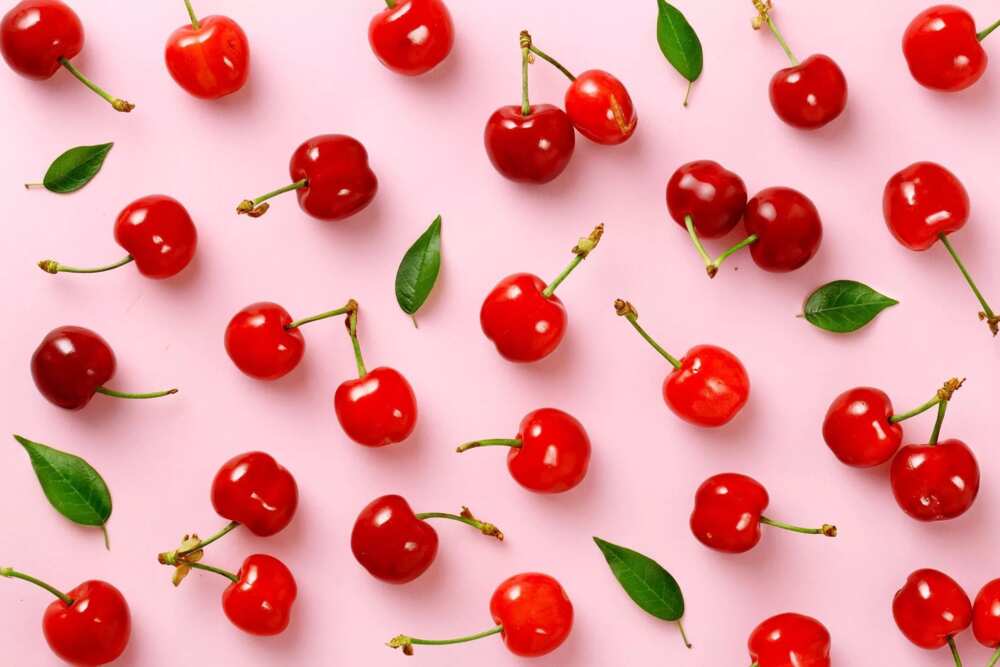 READ ALSO: What class of food is plantain?
While we cannot tell you about all 1,200 different types of cherries, we can tell you a little bit about the 10 most popular ones. Here are the list of types of cherries that you will most likely see at your local store/market: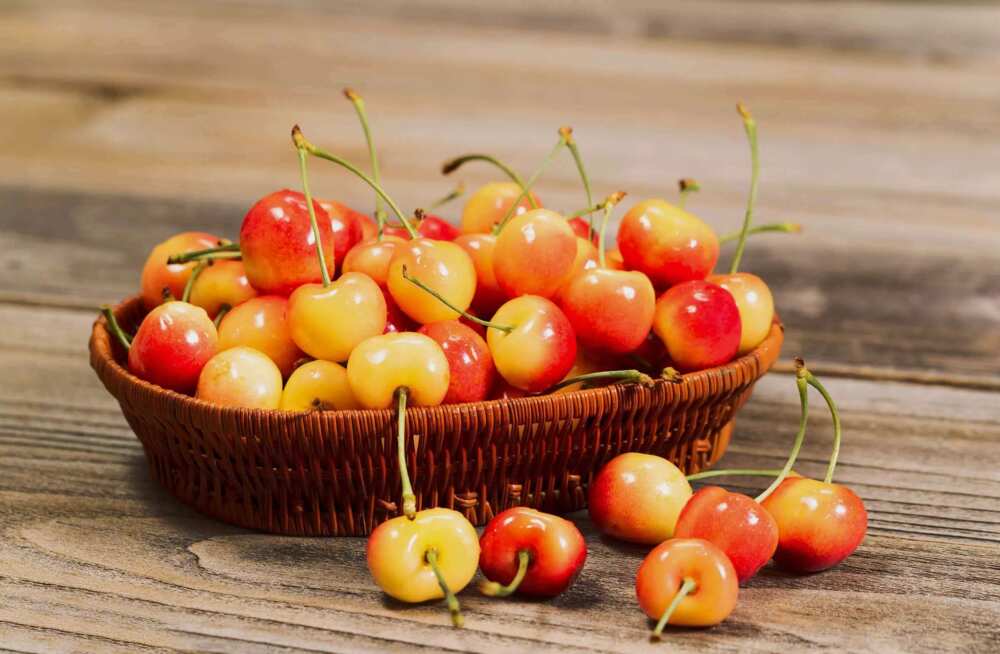 Rainiers. If you have a lot of cash to spare, then go for this type. Named after Mount Rainier, Washington's highest peak, these cherries are probably among the most expensive ones. Unlike most other cherries, these ones are mostly light yellow with a tinge of pink, which is why they are known as white cherries. Another name for them is Princess cherries. They are very sweet, and you can find them in June-August.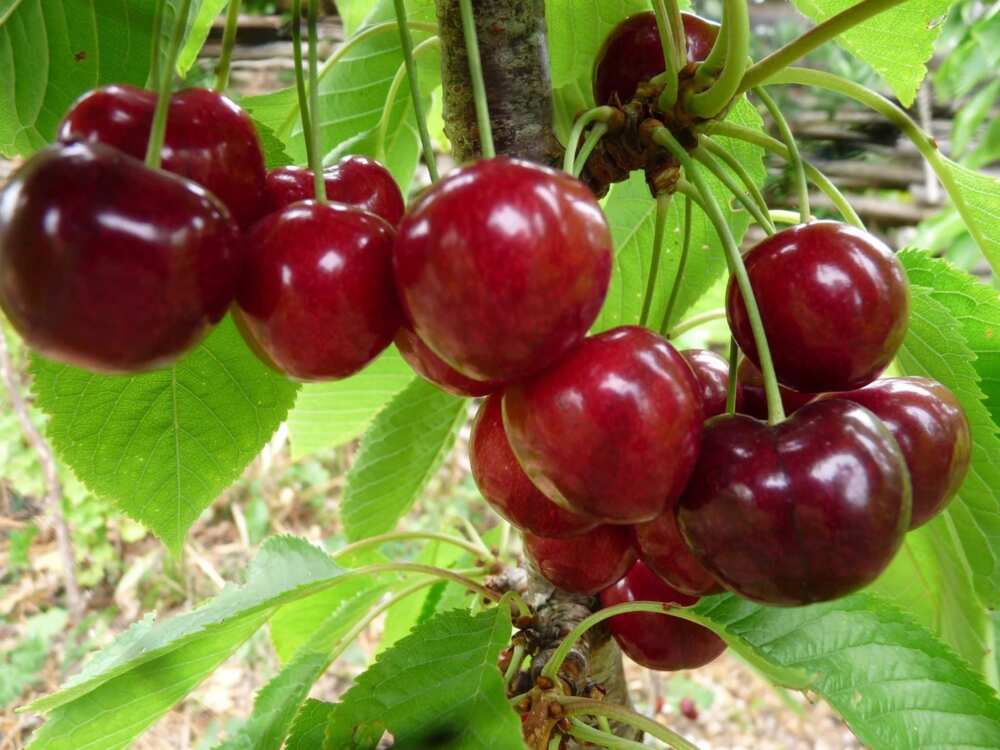 Lapins. These cherries are quite big compared to the other ones (up to 2.5 cm in size). They are usually sweet, which makes them perfect for making jams. Unfortunately, they are not available for all that long, so get them while you can between mid-July and mid-August.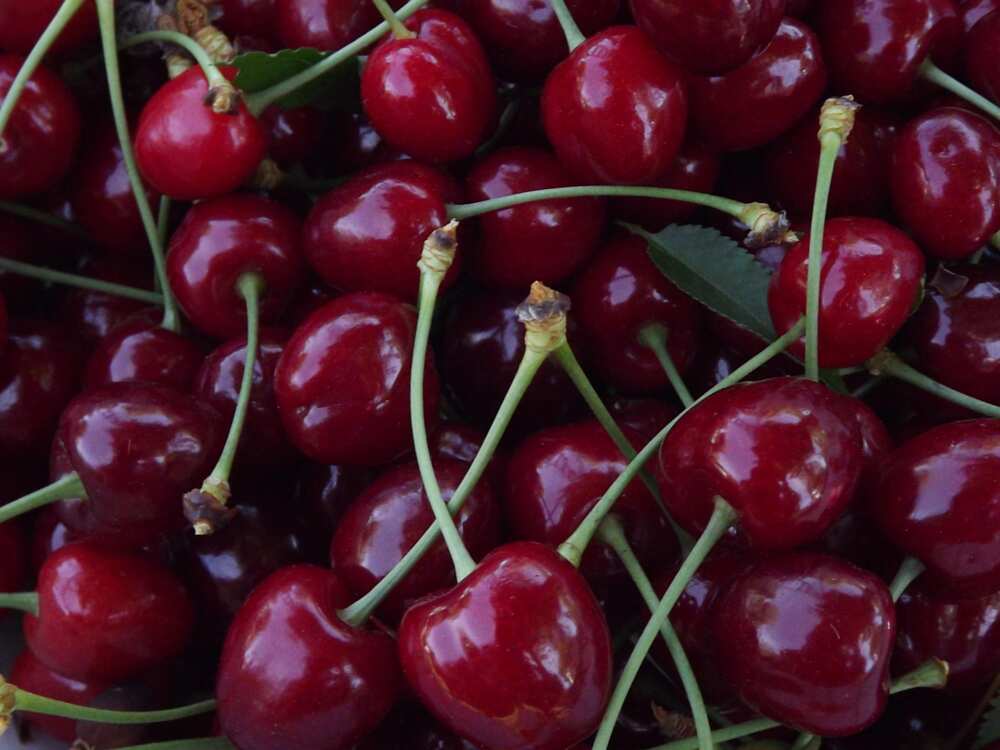 Bings. Bings are probably the most common variety of cherries. They are often found in supermarkets everywhere. You can recognise them by their deep red colour, heart shape and distinctively sweet taste. They appear on the shelves much earlier than other varieties, and they are available for longer. People frequently use Bing cherries for jellies and jams. You can find them from mid-spring to mid-summer.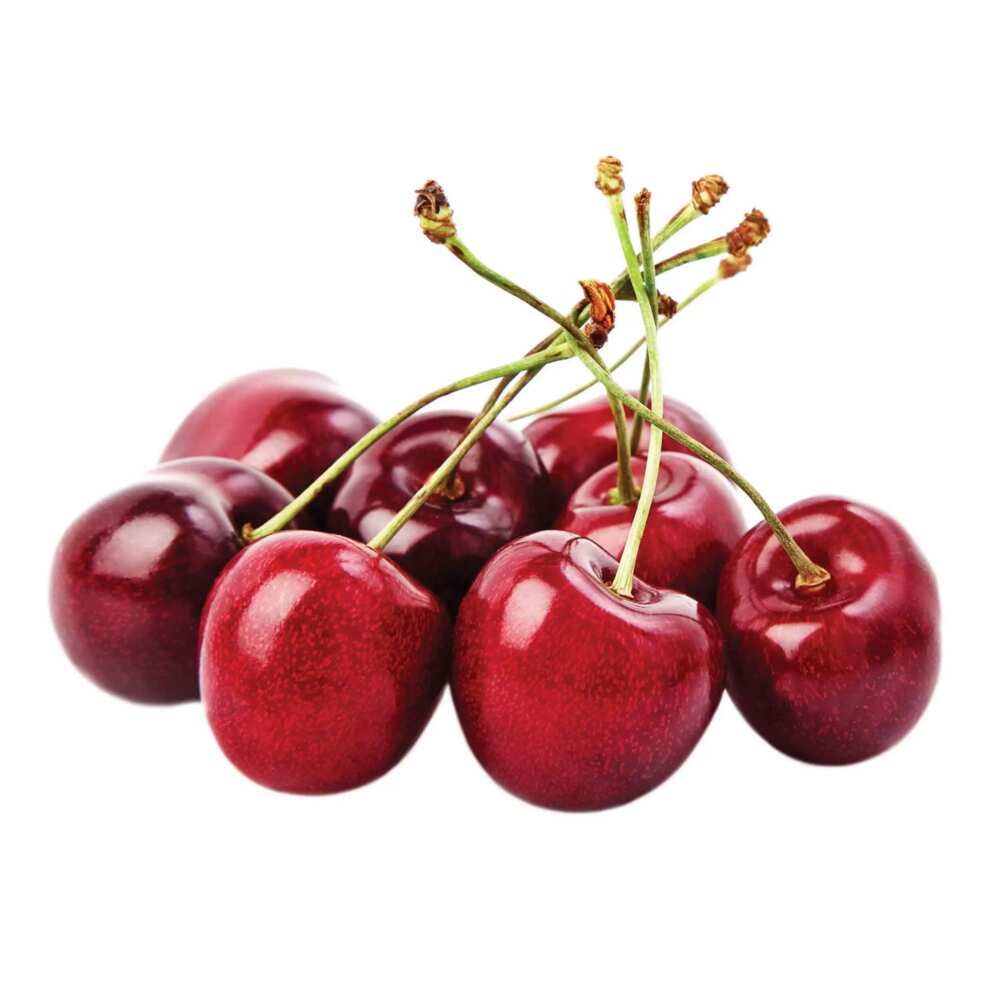 READ ALSO: How to make fruit juice concentrate?
Van Cherry. This variety is similar to the Bing cherry, only these ones are slightly smaller. They have the same sweet taste and deep red colour of the skin, and they are usually firm. Unlike Bing, however, Van Cherries are best consumed fresh.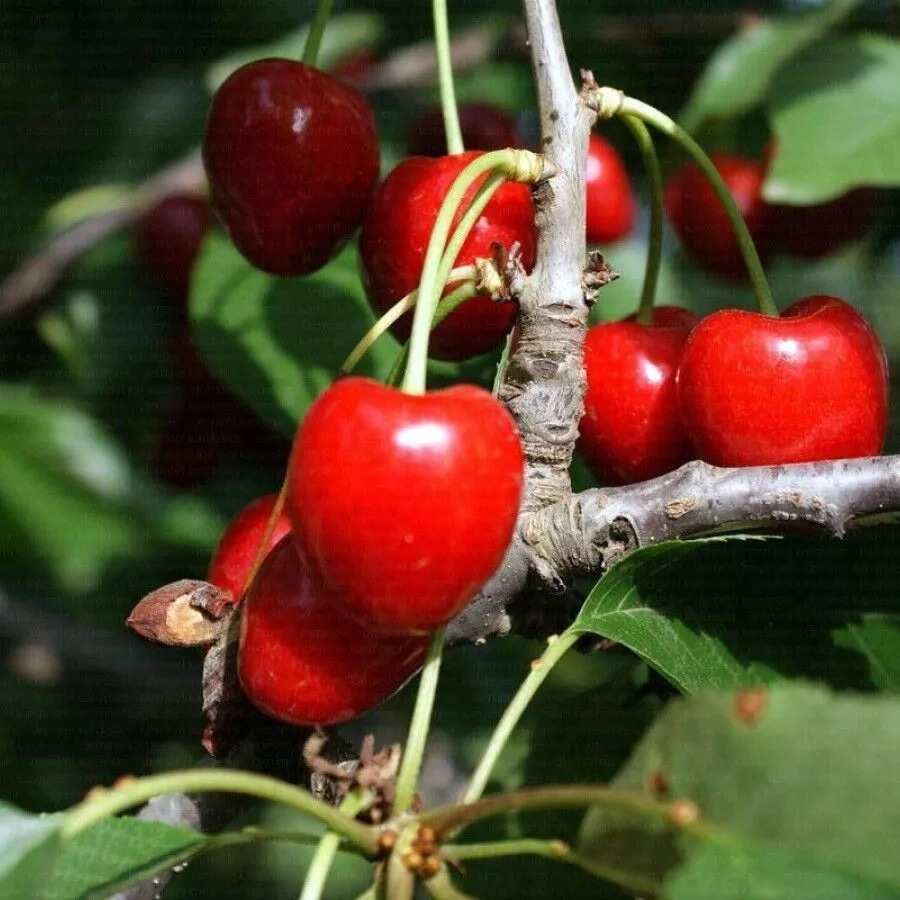 Lambert. If you do not want your cherries to be too sweet, then this type is perfect for you. Deep red in colour and large in size, these cherries are not nearly as sweet as the other ones mentioned on this list, so you can use them in cooking without the risk of making the dish too sweet. Lambert cherries are available in mid-July.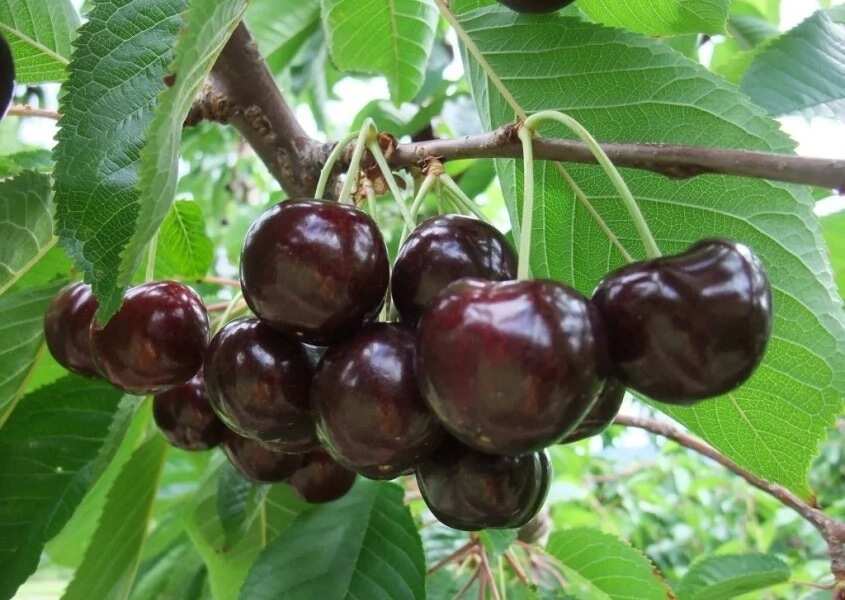 Skeena. While a lot of the cherries are usually red or sometimes even pinkish yellow, Skeena cherries are so dark that they are almost black. They are kidney-shaped and sweet, and their flesh is dark red. This type of cherry is often used for making pies and desserts. These cherries are usually available from mid-July to mid-August.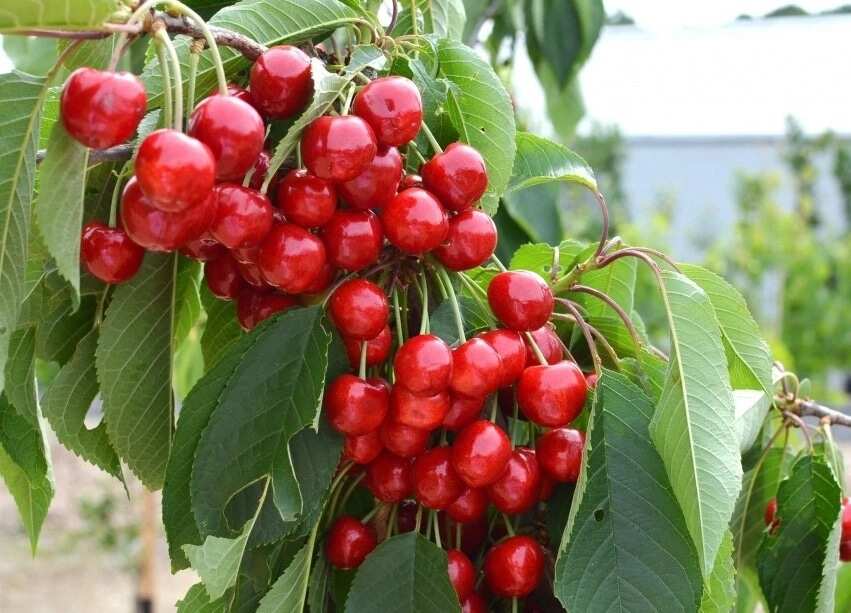 Sweetheart. As you could probably guess from the name, these cherries are quite sweet. Overall, they look very lovely thanks to their bright colour and heart shape, which makes them perfect for decorating desserts. Even the tree itself looks very lovely when it is covered in cherries. Sweetheart cherries are available late in the season, so you can find them around August.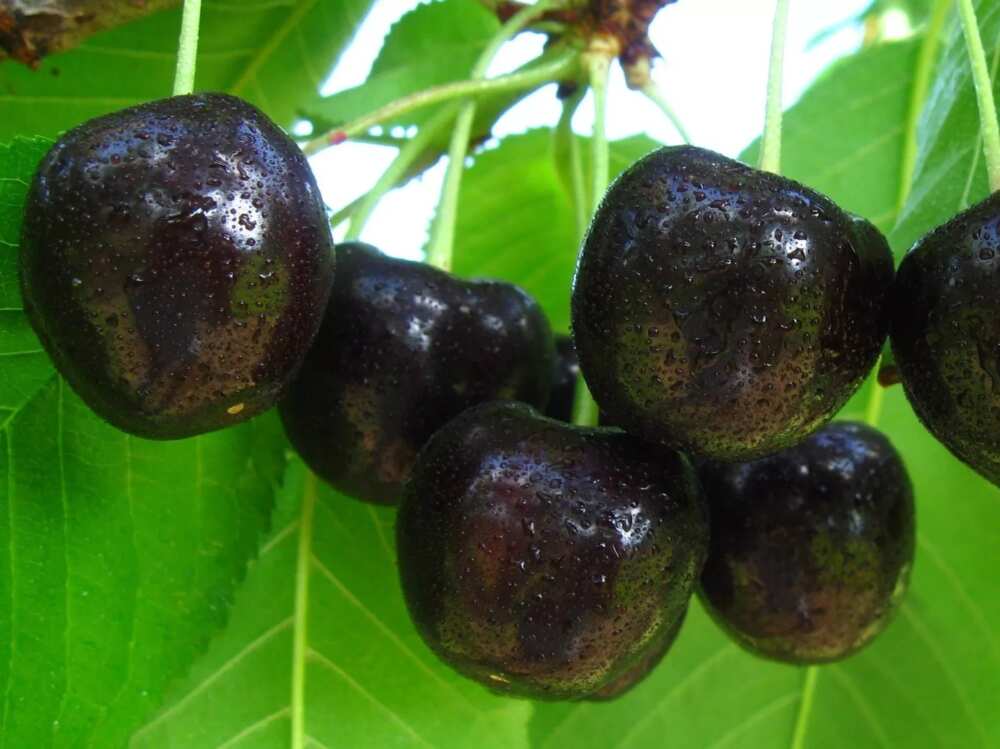 READ ALSO: How to make fruit juice without a juicer?
Santina. Santina cherries are deep dark red in colour and oval in shape. They are moderately big and moderately sweet, which makes them great for cake decoration (when you just do not want any more sweetness). These are early cherries, available as early as the end of May-mid-June.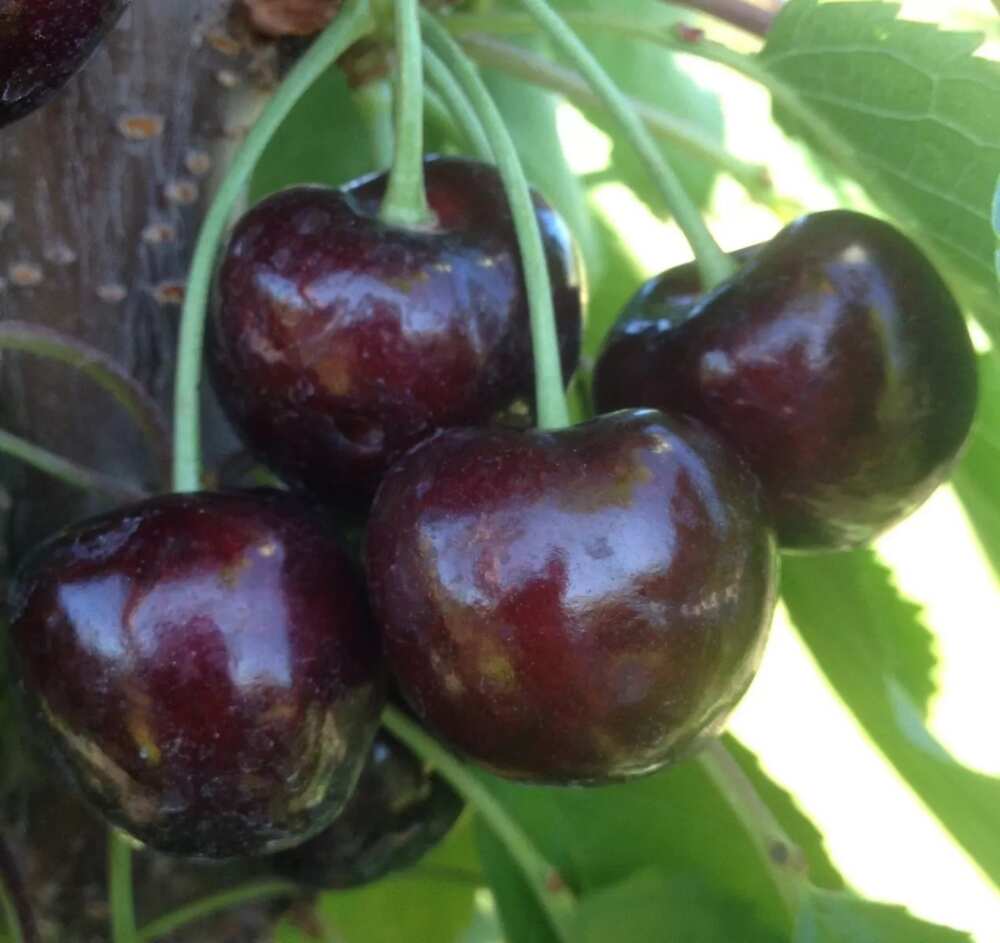 Chelan. These cherries are known for their tart flavour and firmness. Its mahogany skin is unique and very beautiful. Similarly to Santina cherries, they are harvested fairly early in the season, a few weeks before Bing cherries, meaning that you can enjoy them as early as May and all the way into June.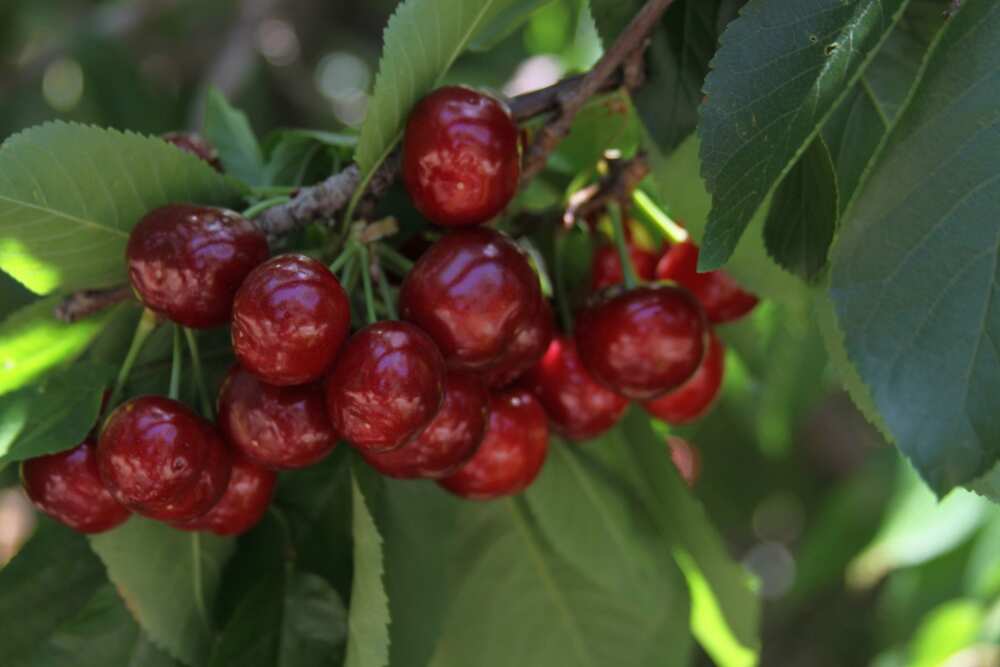 Tulare. Do not be deceived by the fact that these cherries look a lot like Bing or Chelan. These have much more tart flavour than their fruity siblings. They also have a tangy aftertaste. Just like Chelan or Bing, these cherries are available early in the season, around May-June.
As you can see, there are lots of cherries to choose from. Unfortunately, not all 1,200 varieties are available worldwide, but it is only more reason to plan a fun summer trip to countries that are most known for their cherries! Which type do you like the most? Let us know in the comments.
READ ALSO: Healthy Nigerian foods for weight loss
Source: Legit.ng