Facebook ID card: apply online with this guide
Millions of Facebook fans feel that having their own account online is not enough. If you also think that time has come to create your Facebook ID card in addition to having a profile, read this post. You will learn everything about ID card maker and easily achieve your goal.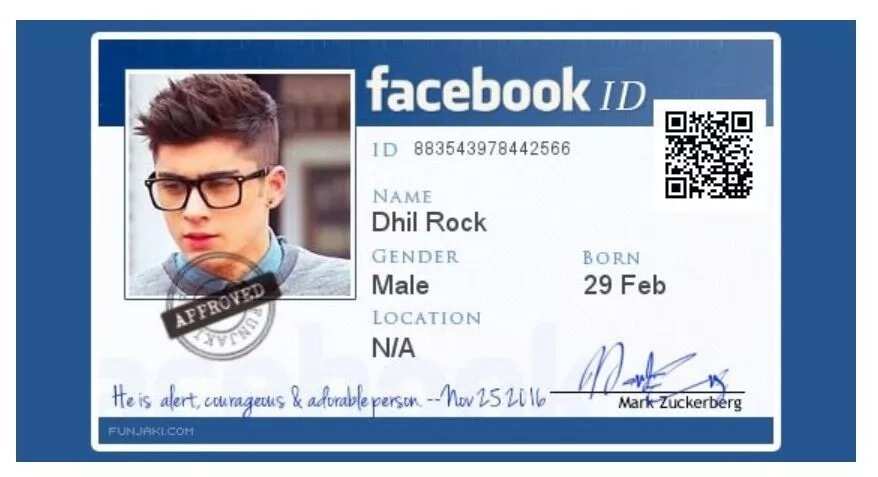 Facebook ID
What is your Facebook ID in the first place? It is better to understand the term before you create your own ID card, isn't it?
Each person who has an active account with Facebook social network also has a unique Facebook ID.
You are probably wondering how to get Facebook ID? Is it required if you wish to use ID card maker? We will answer both questions below.
READ ALSO: How to unblock a friend on Facebook?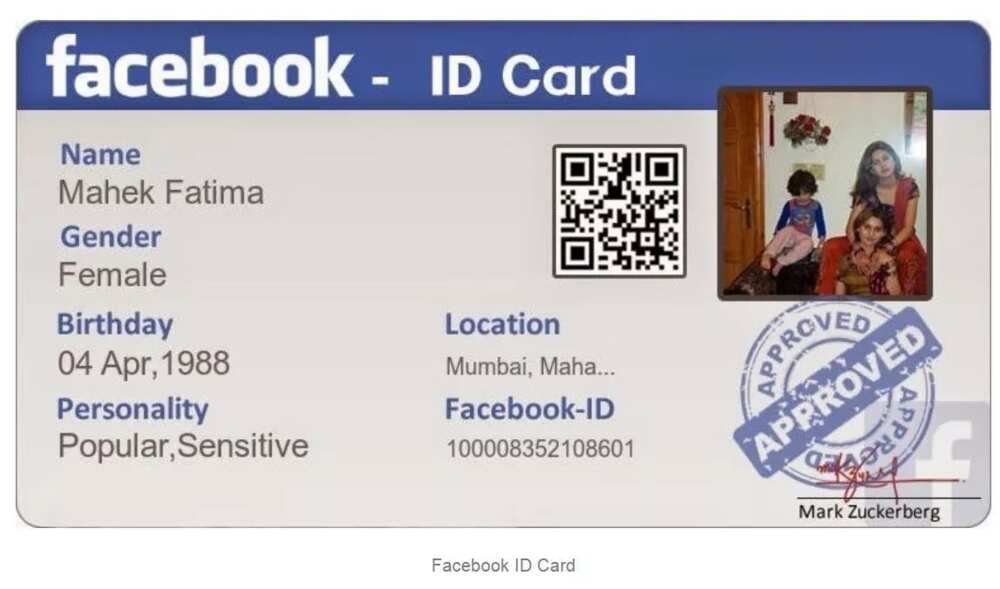 Firstly, it is easy to get your Facebook ID by going to your own profile:
Open the Facebook website in a browser on your phone or computer.
Press on the username (you can find it in the top left part of the page).
Hover computer mouse over your profile photo, and you will see a long URL displayed at the bottom of the page.
Look at the very end of the URL you see. The last numbers that follow 'profile_id=' represent your unique Facebook ID code.
P.S. Or just use an extra online tool (https://findmyfbid.com/) where you can enter your page URL to see your ID number.
Secondly, you can enjoy getting your own Facebook ID card even without knowing your ID code.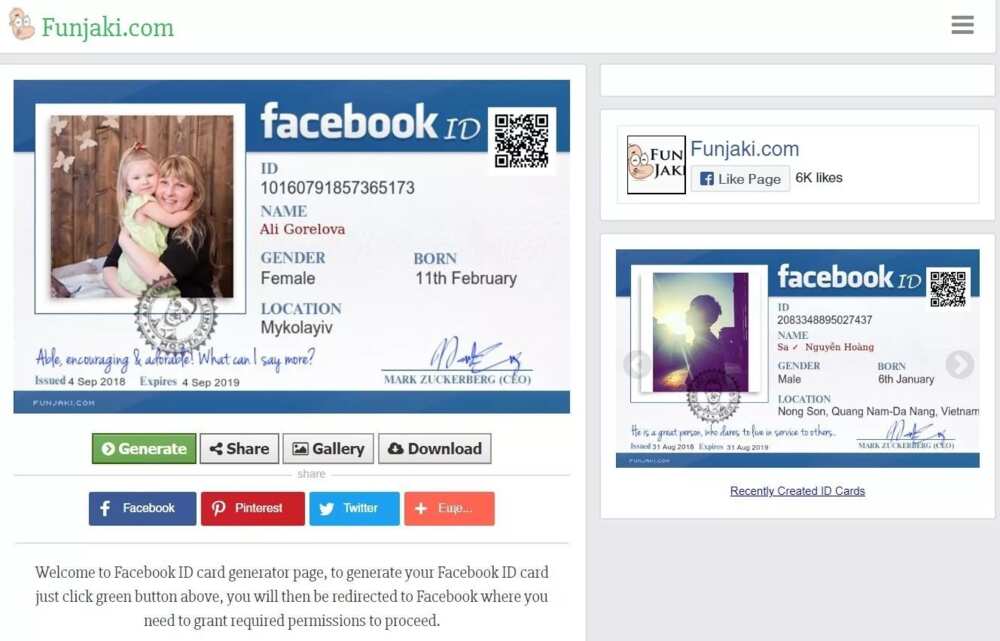 Facebook ID card application
There are multiple applications and tools that help you with the ID card maker on the go. Usually, you need to download an app, install it on your computer or smartphone, run and you will be asked to enter your profile URL into the field and click on 'Create Facebook ID Card' or something similar.
Just a click, and you will see an image that includes your photo, Facebook ID, contact details, and scanner code.
Print this image, cut the card out and laminate it. Isn't it awesome?
P.S. Please keep in mind that there are many fake applications that promise to create your ID card but fail to present any final result. You'll have to search for a working solution or use an easier method available online.
READ ALSO: Fake friends quotes for Facebook
READ ALSO: How to get Facebook app ID
Create ID card online
There are also online sources that can help you with the ID card maker process while you are connected to the internet. Unlike apps that have to be downloaded, online card makers will only ask access to your profile and contacts.
Once you agree to provide this access, you will be forwarded to the page that creates your Facebook ID card with your image and personal information (name, gender, country, ID number, scanner code, etc.).
On the card, you also see a digital 'stamp' as if it were officially approved, which is a cool addition to the overall card's design and look.
Download this image if it is not downloaded automatically to your computer or phone, and print it to enjoy as a physical paper ID card.
Here are some ideas of the online tools you can use:
Mallu ID card maker (you will need to log in through their link to your account)
AppsDone tool (I haven't had success with it, but some people did)
Funjaki app available on Facebook (works really awesome and quickly)
But you can search for more online solutions and create your card as a breeze.
Custom ID card maker
Users who are good at working with Photoshop and other similar tools can also draw their own ID card, add all necessary information and any custom stamps.
Such card can be printed and also used as your own ID badge, which is perfect if you attend conferences, events and parties where you wish other people to know that you do have a Facebook profile and are open for further communication and business.
It is really awesome that there are so many possibilities for making your own Facebook ID card. While it is not an official document and it is not required anywhere, millions of users find it cool to get an identity card for their favourite social network.
Are you also planning to generate your own ID card? We hope that our post will be useful then.
READ ALSO: How to change Facebook password
Source: Legit.ng