- Zimbabwe's vice president Kembo Mohadi recently made a startling claim
- He said that his wife who he is on the verge of divorcing is threatening him
- Due to the threats, he has claimed to be living in fear for his life
Kembo Campbell Mohadi, the vice president of Zimbabwe, has reportedly said that his wife Tambudzani Mohadi is threatening him in ways that makes him scared for his life.
The number two citizen of the African country has been separated from his wife for a quite a while and, since last year, the two have been undergoing the proceedings that would finally dissolve their marriage.
It is in view of the almost concluded divorce proceedings that Kembo accused his wife of tormenting him and threatening his life via the medium of his mobile phone.
He particularly said he did not want his soon-to-be ex-wife selling off their matrimonial properties before the dissolution of their marriage. These effects include several farms, agricultural equipment, uncompleted houses and vehicles.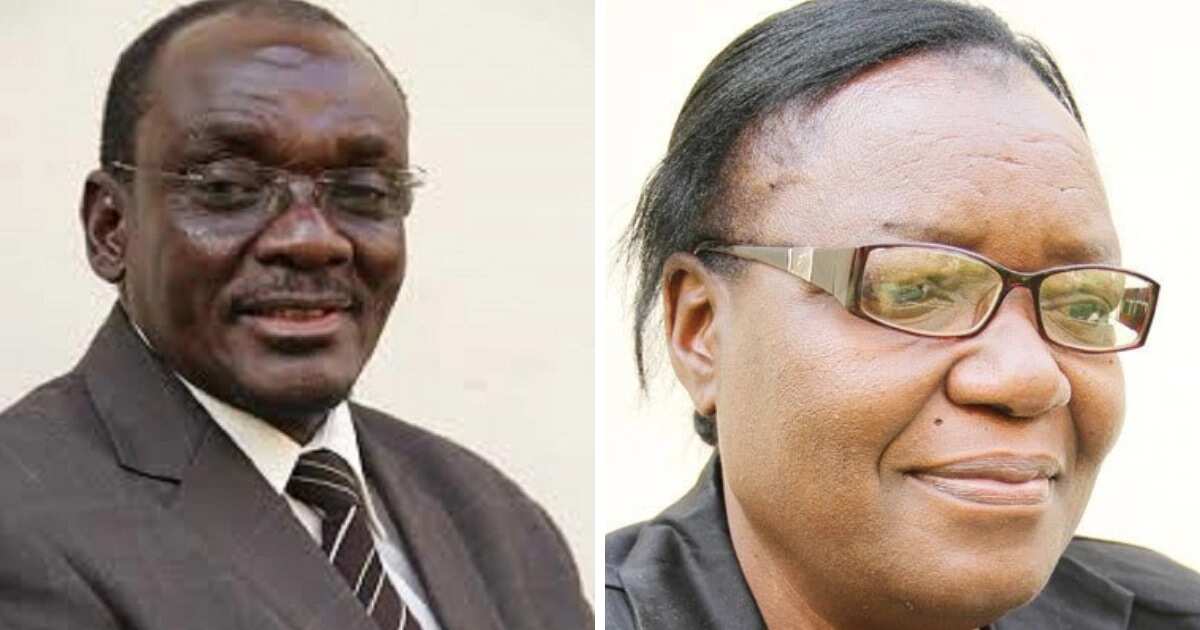 READ ALSO: Man divorces his new wife 15 minutes after being tied together in marriage
To ensure this, Kembo has taken to the civil court to bar the woman from their collectively owned belongings. Even more, he demanded that a protection order against her be given him.
Based on the court readings, the wife who had been separated from her husband since 1999 received a divorce summon from her husband. This allegedly sparked her violent tendencies and made her threaten him more:
"After the respondent [Tambudzani] got served with copy of the divorce summons, the respondent has escalated her violent tendencies against my person [Mohadi] and even calling me on my mobile phone while insulting me and threatening to tarnish my image, which has the potential to damage my political endeavors in view of my political office and as a member of the government," Mohadi said in his founding affidavit filed under case number DV1797/18 in a matter set to be heard on Friday."
Kembo, in a speech, reiterated this point:
"I am a law-abiding citizen and given the increasing incidences of people who are killing their spouses for passion, I pray that this honourable court protects me against the threatened violence.
I have approached this honourable court seeking an order for protection order against the respondent in terms of the Domestic Violence Act, more particularly, in that the respondent is a very abusive person and/or a person of a violent disposition such that I am now leaving in fear of my life."
PAY ATTENTION: Spend less on data by getting latest Nigerian News on Legit.ng News App
Also, the vice president was in no mood to condone the woman for reportedly turning his four children against him. Due to this, they have also begun to sell the properties that jointly belonged to the couple even before the divorce is finalized.
Stating the reason for the crumbled marriage, Kembo said he and his wife who is also the senator of Bertridge in Zimbabwe had not been intimate for over 18 years and he has been a subject to abuse ever since their marriage in 1981.
PAY ATTENTION: Daily relationship gist on Africa Love Aid
With regards to how they should work their way around the properties, the vice president who is the plaintiff in the ongoing court case suggested that each individual keep what is in their possession.
It should be noted that the vice president now has another sweetheart who he has been flaunting for a while now.
Top-5: How to be an African president - detailed guide by Naij | Legit.ng TV