The advent of social media has been a welcome development to the world, however, the negatives of this development has been rearing its ugly head more often than not in recent times.
Good relationships are birthed on social media while some toxic and dangerous relationships also start on social media.
According to reports gathered from Punch, a 26-year-old man identified as Jide Ajayi has been arrested for allegedly abducting a 14-year-old girl identified as Miracle.
Going by reports from the victim, Miracle got to know Jide on social networking site, Facebook, and it seems they became friends because they exchanged numbers.
PAY ATTENTION: Install our latest app for Android and read the best news about Nigeria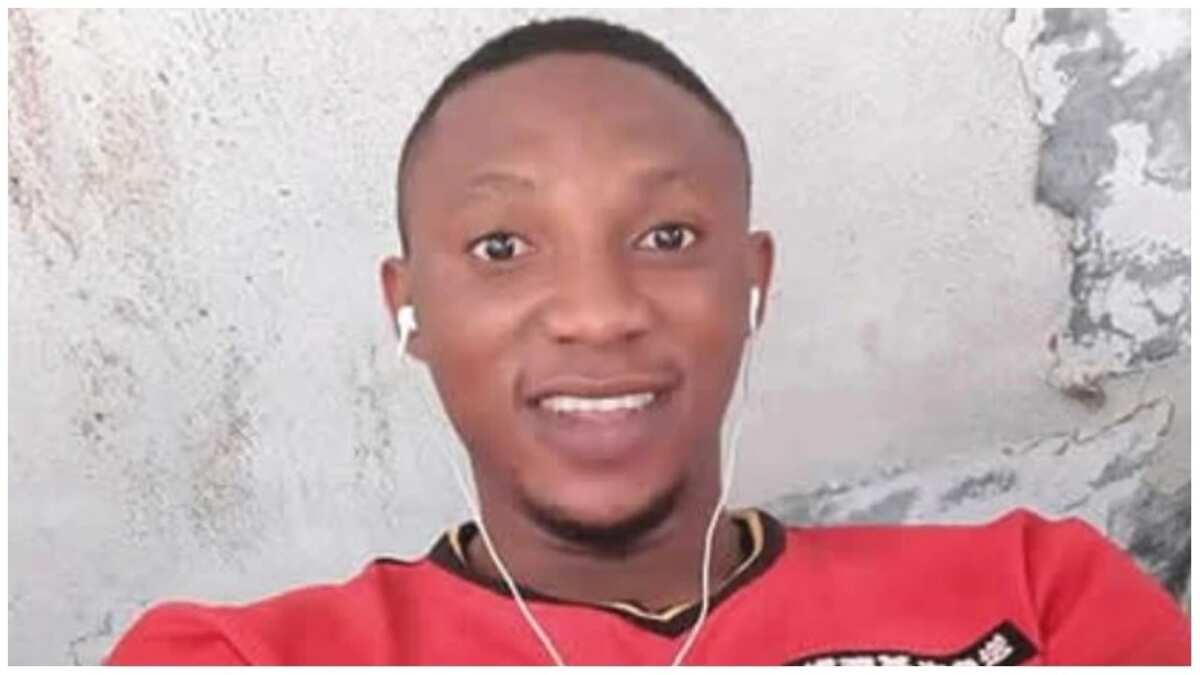 Miracle further explained that she cannot explain exactly how she got to be taken away by Jide and that perhaps he cast a spell on her.
The teenage girl also revealed that she was with her abductor for five days and that he did not take advantage of her.
She said:
"We became friends on Facebook last year. He was always disturbing me. At a point, I decided to block him because he asked me out.
"However, on July 17, 2018, after a party in my school, he started chatting with me again. During one of our chats, he asked if I was a v*rgin and I answered yes.
"I don't know how he got to my street that night. He called and said he was on our street. I told him that I just returned from a journey and I could not go outside. He said there was no problem and he would leave.
"I went to buy something outside when I saw him. He initially pleaded with me to follow him, but I refused. He then touched me on the shoulders. I lost my senses and obeyed him."
READ ALSO: Meet beautiful graduate of Kogi State University who works as a painter (photos)
Miracle explained further that she was taken to her abductor's friend's house, where she stayed for five days before she was asked to leave because one of his friends' girlfriend was coming to visit. She was still in Jide's friends house before the police came to rescue her.
His friends were identified as Michael and Gbenga.
She said:
"He took me to his friend's place in the Pipeline area of Idimu. He held a meeting with the friend called Michael. There was a second friend, Gbenga, with them that night. He told them that I would pass the night with them.
"The room was dark. I was there for about five days. During the period, he locked me in and only brought food to me. I told him that I wanted to go home, but he said I could not find my way home without him."
"When his friend was going to work on Monday, he told us that we had till 3pm to leave his apartment. That was when he (Jide) said he was taking me to another friend's place, but I refused. Some minutes later, the police came and rescued me."
READ ALSO: Nigerian man abandons wife and two kids for his gay partner
Miracle's mother, Foluke revealed that after Jide's arrest, his family members have been coming to beg on his behalf, but they were directed to take up the matter with the police instead.
Legit.ng recently reported that Elo Ogidi, a little girl that was kidnapped and later found has clocked five years old, just days after her return to her family.
The little girl's family is obviously excited and they showed off cute birthday photos of the little girl.
Nigeria News 2018 - John Mikel Obi's Father Was Kidnapped! | Legit.ng TV
Source: Legit.ng