Several kidnap cases have been reported in Nigeria but it appears that despite the warnings from the government, some people are yet to desist from such evil acts. However, some people have been lucky to have escaped from the evil doers while others don't live to tell the story.
A Nigerian lady has openly thanked God for sparing her life from suspected kidnappers and ritualists while on her way to meet up with some clients. This happened in Onne area of Rivers state.
Narrating her experience, Esther disclosed that when she got into the taxi she realised how dirty the car seats looked as the driver drove off immediately she entered. There she knew there was something wrong and in order not to be their 'meat', she jumped out of the moving vehicle.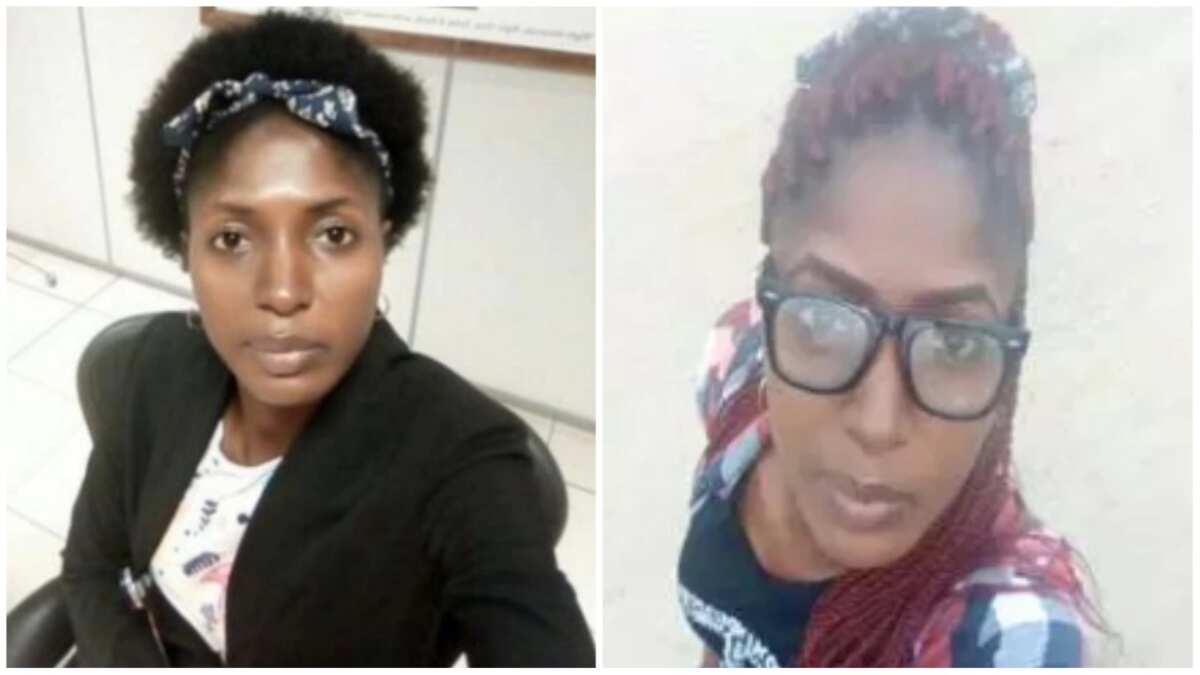 READ ALSO: My dad came with his boyfriend to visit me and my boyfriend - Gay wrestler says (photos)
Esther said: "Pls Guys Join me and thank God. HE just saved me from kidnappers/ritualist/one chance or whatever they call themselves. This is my testimony. A short thread this morning I went deliver some documents to one of our client companies in Onne Rivers state. Every thing went successfully. I even went to the bank to lay some complaints. On my way back to the office, I entered this taxi. First of all they charged cheaper than other taxis but I felt it was cos he was looking for passengers so I entered. Immediately I entered I just felt something was wrong but I couldn't pin it. It was just the driver and another guy in front. They drove off immediately I entered. Then I looked round, everything looked in the car.the seat was dirty, the car was too rough for a normal taxi. Immediately I knew I had been trapped. I placed my hand on the door. Then the driver asked me where I was going again I told him but he kept saying different things maybe to confuse me. I kept telling him even the other guy in front was helping me to give him d direction. That was when I noticed they were giving themselves signals. My hand was still on the door know when we got the flyover at at mile one, they diverted and climbed mile one bridge leading to Ikwerre road. Instead of going straight to ABA road. And immediately they increased the speed, I just calmly asked the man 'Oga Why did you pass here?' Then he coldly answered 'because I choose to'. Then I knew I was trapped. We were on a bridge so no one will hear even if I scream.We were on full speed. I had to make a choice. Either I jumped out of this car or I beg this people to let me go. I knew begging them to let me go will be fruitless so I held my bag tightly …. And did the needful without thinking twice and I jumped off. I'd rather die that way than to die in the hands of those beasts."
PAY ATTENTION: Join Africa Love Aid today for your daily relationship tips and advice
Legit.ng earlier reported that a Nigerian woman, Toyosi Akerele-Ogunsiji, has shared her story after escaping from kidnappers in Lagos state. She took to her Facebook page to express her gratitude to God.
Osun Osogbo Festival - Behold the 'sacred' Arugba preparing for 2018 | Legit.ng TV - on Legit.ng TV.
Source: Legit.ng