Read on to know the benefits of honey with hot water. In our post, we want to tell you about this easy and healthy drink that is available for everyone. It can help to lose weight, to improve the digestion of food, and detox the organism, and this is just a few of benefits. Interested?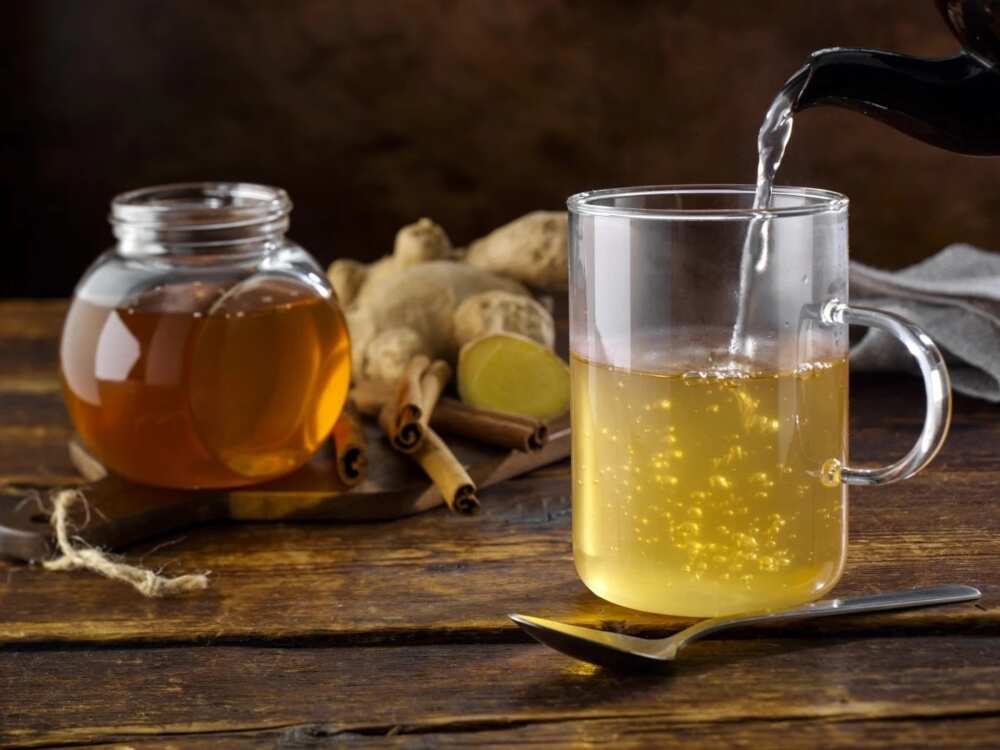 Benefits of drinking honey with hot water
Starting your day with a glass of hot water with honey can help your body to accelerate metabolism and weight loss. It is hard to overestimate the benefits of this drink. This is one of the oldest and proven natural remedies, the effectiveness of which has been confirmed by many generations. So, let's consider the health benefits of honey with hot water.
Hot water with honey can help lose weight
This is among the major benefits of honey with hot water in the morning. As you know, honey is a healthy alternative to sugar. It is rich in amino acids, minerals, and vitamins and it is undoubtedly an excellent addition to any diet aimed to help with losing weight. Honey helps to reduce the number of consumed calories.
Beginning the day with a glass of hot water with honey will improve many of basic functions of the body, and this will help you to lose weight. Here are some more benefits: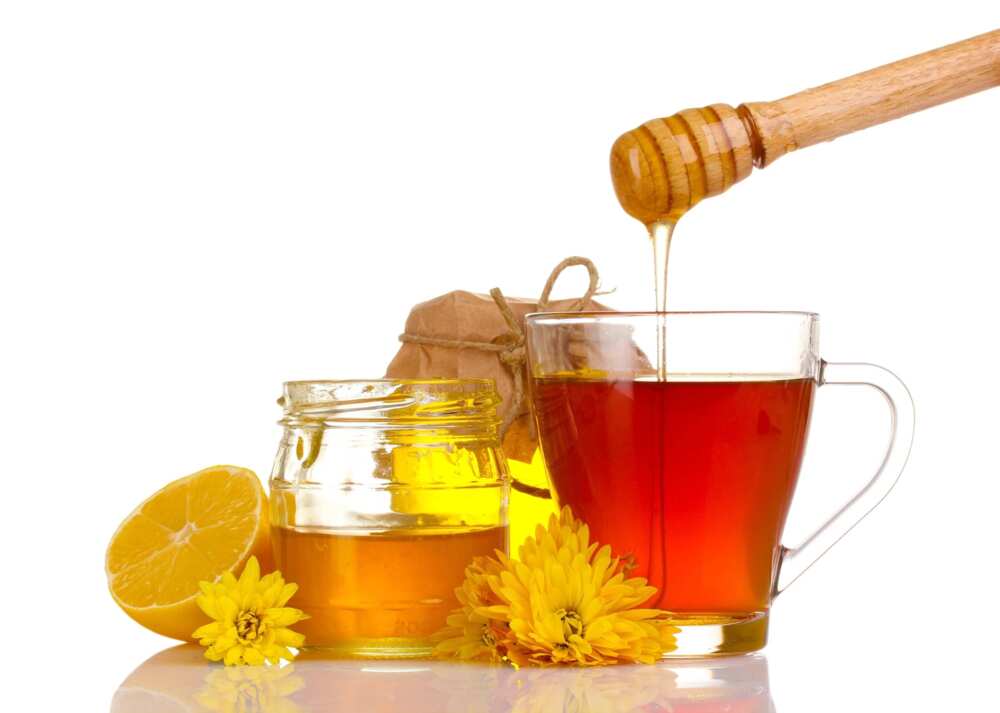 READ ALSO: Benefits of mint leaves for weight loss
It helps to remove toxins from the body
This product satiates and weakens the feeling of hunger
It helps to improve digestion and fight constipation
Water with honey gives us a lot of energy and allows us to be more active
If you want to lose weight without harming your health, drink a glass of warm water with honey and a pinch of cinnamon immediately after waking up and before going to bed. This is a great way to accelerate your metabolism.
It improves the digestion of food
As we mentioned at the beginning, it is best to drink a glass of hot water with honey immediately after waking up, when the stomach is empty. This is time when our stomach and the intestinal mucosa are most susceptible to the natural components of honey, its enzymes, and bio-elements. Hot water will also help soften the toxins that "stick" to the walls of the intestines in order to bring them out.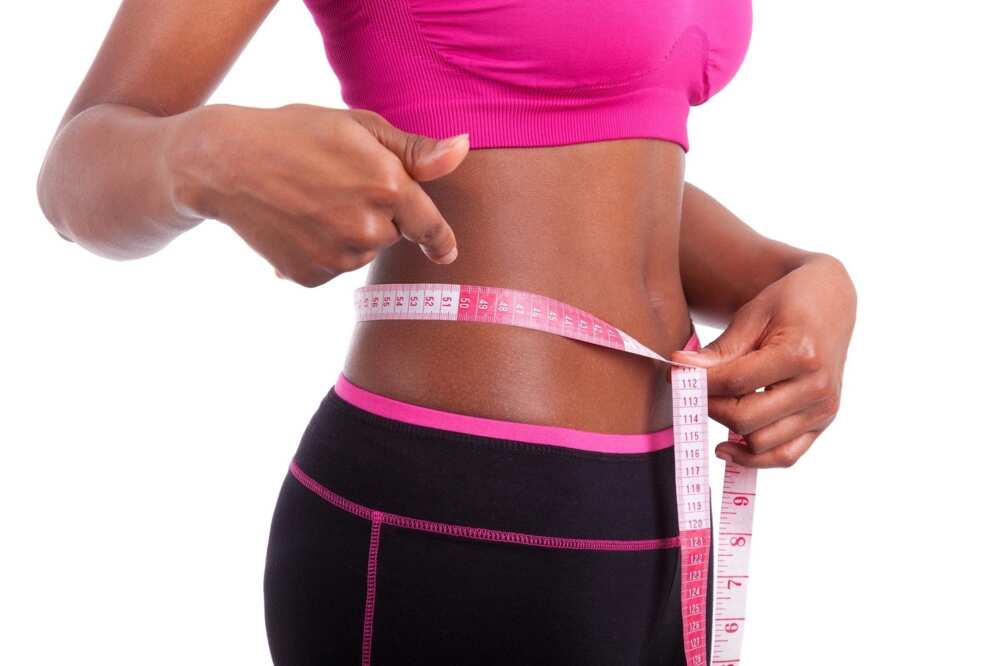 Due to the fact that our intestines and stomach will be cleaner, we can digest better and assimilate the food and nutrients. Everyone knows that honey is a natural antibiotic. It can fight with the bacteria which can cause stomach infections.
It stimulates the immune system
It should be noted that water with honey will be effective only if we take it every day consistently.
The constant use of hot water with honey gradually strengthen our immune system. It happens thanks to vitamins, minerals and amino acids, which can increase our protection, it helps to withstand the pathogenic microorganisms that are contained in the environment and cause diseases.
Do not forget that this drink acts as an internal regulator, which allows us to balance, for example, the level of cortisol in the blood to reduce stress.
It is worth to start this useful habit - to drink a glass of water with honey every day.
It reduces allergic reactions
Honey will not heal your allergy, but it can help to reduce symptoms such as coughing, irritation, dryness in the throat, asthma, nervousness…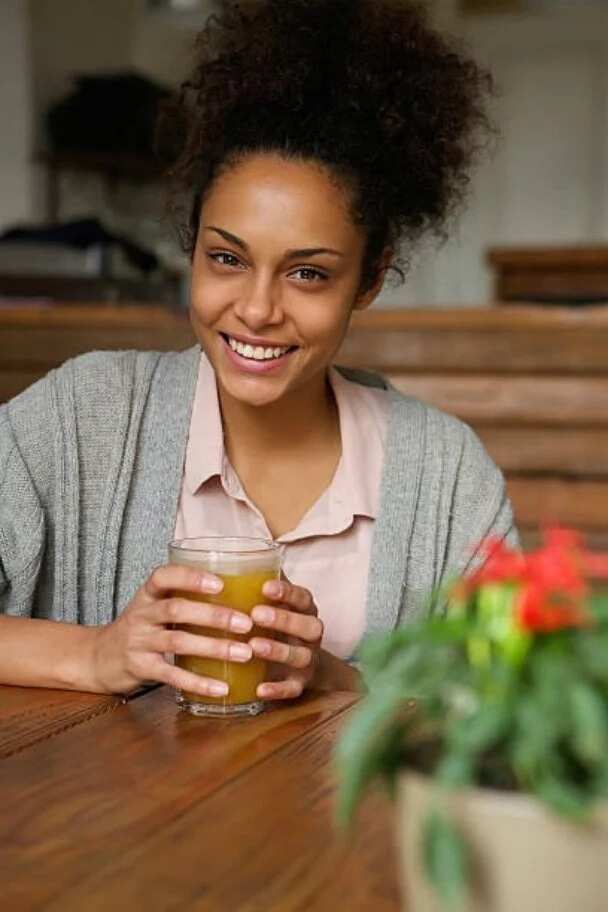 READ ALSO: Side effects of ginger you should know
In addition, its protective effect will allow the body to fight the allergen components. Water with honey and lemon is a detox tool for our body.
In this case, we will add lemon juice to strengthen the detox properties of the drink, because it helps to improve the work of the liver. Moreover, it is worth knowing that lemon and honey in combination with warm water contribute to urination and help to take care of urinary tract.
What do you need to know before drinking honey with hot water?
Only raw water with honey is beneficial. Boiled water is considered as not appropriate for mixing it with honey, because when it is boiled, oxygen and nitrogen are volatilized, and ion-molecular bonds are destroyed in boiled water.
The temperature of the drink is also important. In order for honey and water to digest well and bring maximum benefit, you should not heat it above 40 C. The most useful option is warm, but not too hot water.
READ ALSO: How to make fruit juice without a juicer?
The use of honey is not recommended for children under the age of 3 years.
You should never replace the meal with this drink.
Drink water with honey in 20 minutes before breakfast.
Always remember that it is better to use pure honey from organic farms.
Easy recipe of honey with hot water
In order to prepare a healing drink, it is necessary to dissolve a dessert spoon of bee honey in a glass of warm raw water. As the result you will get 30% solution, which has the similar composition to blood plasma.
If you add a teaspoon of apple cider vinegar in such a drink, you will get medicine to enhance the intestinal peristalsis. You can add ginger and lemon juice to honey water to get a drink that tastes nice and with lots of beneficial properties.
Now you know the health benefits of honey with hot water, try this drink and be healthy.
READ ALSO: Water therapy for weight loss procedure: Is it effective?