- Bolivian woman Julia Flores Colque is thought to be the world's oldest person with a recorded age of almost 118
- Colque's national identity card says she was born in a mining camp on October 26, 1900
- In her long life, she has witnessed two world wars and revolutions in her native Bolivia
A Bolivian woman identified as Julia Flores Colque is said to be the world's oldest person, aged 118. Flores national identity card states she was born on October 26, 1900, making her a witness of two world wars and revolution in her native Bolivia.
In a recent interview, the aged woman revealed details about her love for cakes, singing folk songs and playing with her chickens. Interestingly, she also has a cat and strums a tiny Andean guitar known as the charango at her home in the rural town of Sacaba.
Growing up in her native, she has gotten used to watching the town grow from a population of about 3,000 to a bustling city of 30,000 people.
READ ALSO: Serena Williams won't celebrate daughter's first birthday due to Jehovah's Witness beliefs
Being aged 118, she's most likely the world's oldest person although she's isn't recorded as such in the Guinness Book of world records. Colque also doesn't care to be a part of the book and just lives her life as she deems fit.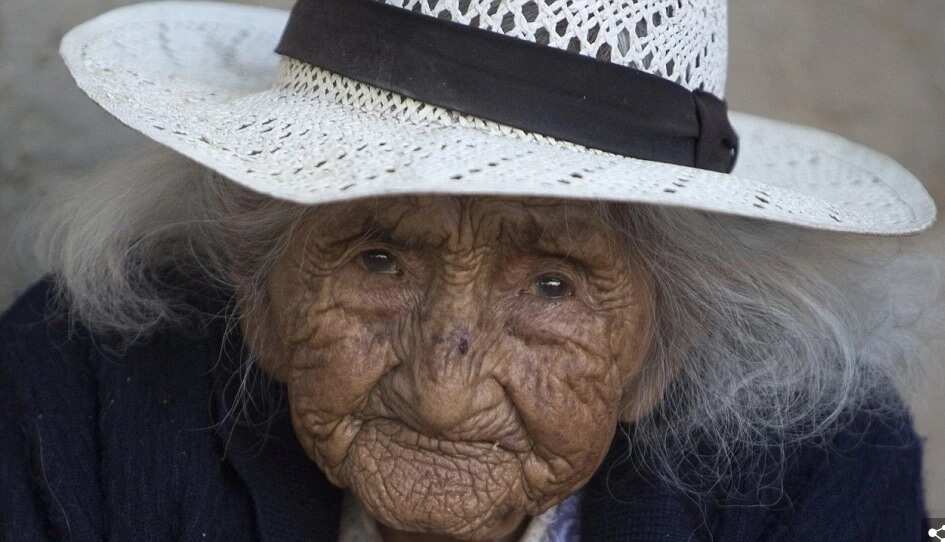 For her age, Colque is full of life and loves singing to folkloric songs in Quechua when she receives guests who visit the dirt-floor adobe home she shares with her 65-year-old grand-niece, Agustina Berna.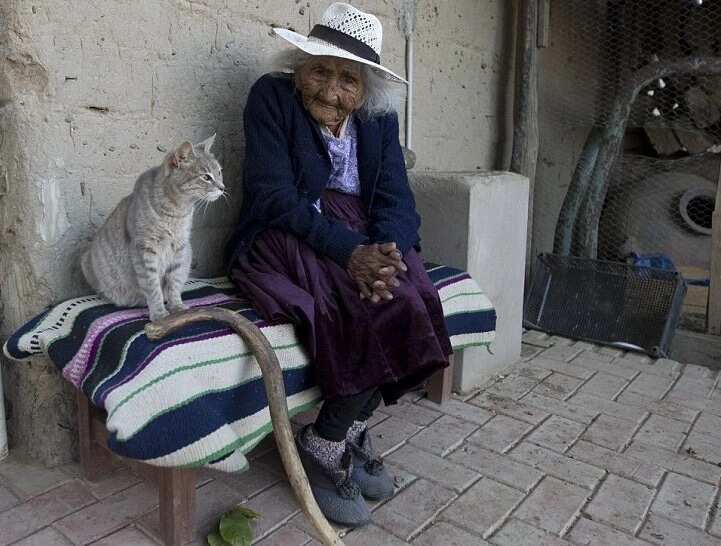 READ ALSO: Davido stuns as groomsman at friend's wedding ceremony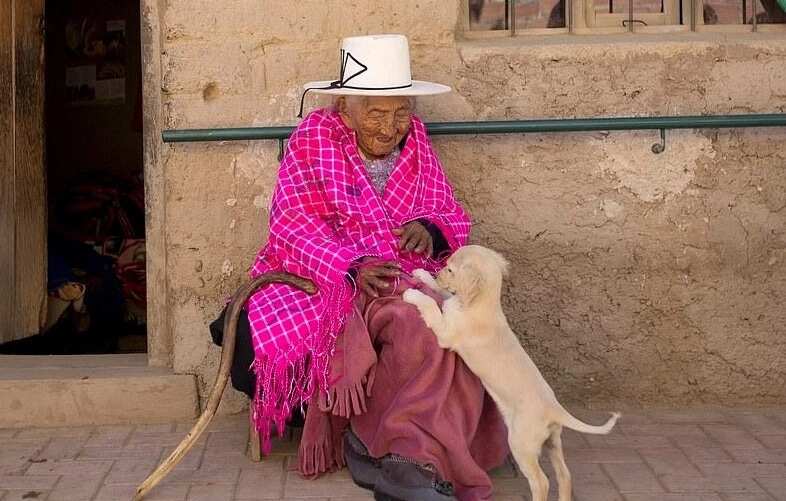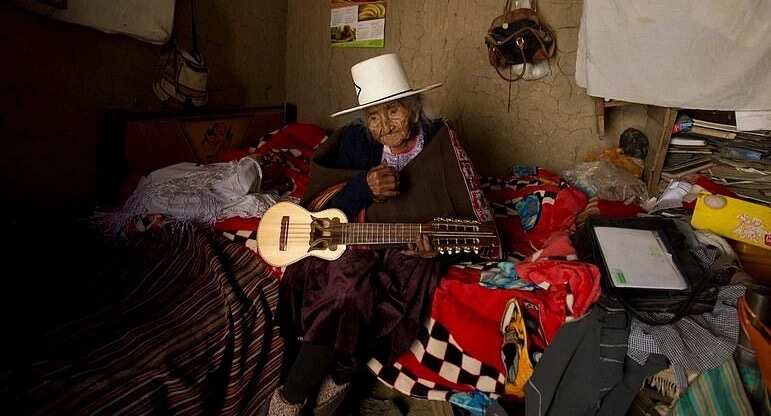 Interestingly, the Bolivian woman has never been married or has children. She is, however, very content with her life and survives on selling fruits and vegetables.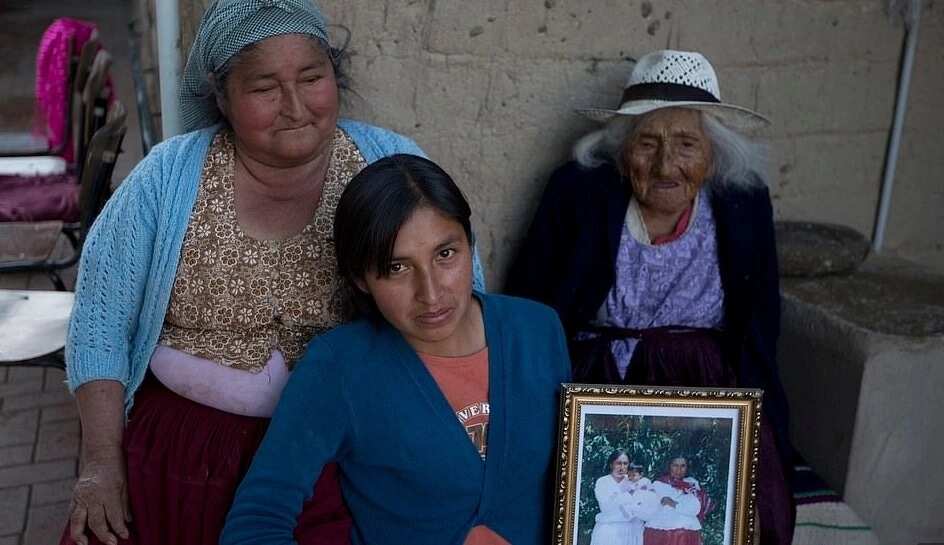 Birth certificates did not exist in Bolivia until 1940, and births previously were registered with baptism certificates provided by Roman Catholic priests. Colque's national identity card, however, has been certified by the Bolivian government.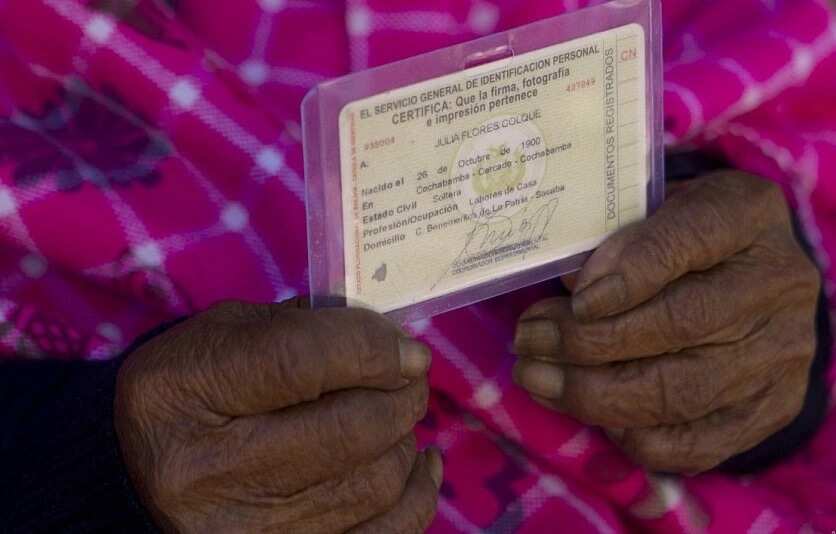 PAY ATTENTION: Read best news on Nigeria's #1 news app
What do you think will happen if women rule the world? (Nigerian Street Interview) on Legit.ng TV: